Property Brothers is a Canadian reality show featuring brothers Drew and Jonathan Scott as they advise families on how to renovate their houses. Drew is a real estate agent who identifies neglected houses and negotiates their purchases. Jonathan, a licensed contractor, then takes over and renovates the houses.
The brothers operate on a strict timeline and budget, but they always manage to convert fixer-uppers into masterpieces. Their show is wildly popular and has aired in over 150 countries.
This piece will look at Drew and Jonathan's love life. Drew is married to Linda Phan and Jonathan is dating Zooey Deschanel.
Drew and his wife Linda Phan designed their Los Angeles home with their future children in mind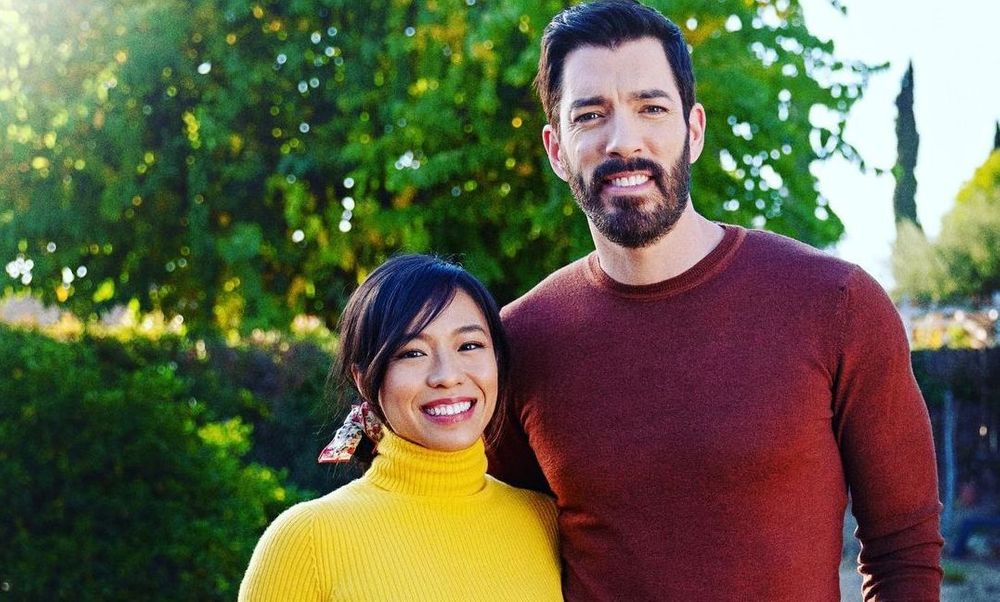 Drew and Linda met at the Toronto Fashion Week in 2010, where Phan served as 'fashion police.' She handed out tickets for 'bad fashion.' Drew felt instantly attracted to Phan's looks and her personality. The couple started dating soon afterward, and Phan began working for the brothers' production company.
In 2016, Drew popped the question at Toronto's Piano Piano restaurant. In May 2018, the couple exchanged vows in front of 300 guests at an outdoor ceremony in Italy. The wedding featured elements of Drew's Scottish heritage and Linda's Chinese roots. Drew and Linda told People:
"We are still floating on clouds… today couldn't have been more magical. Surrounded by so many loved ones in such a beautiful place was unreal. We are very, very lucky. Friends, family, amazing food, blue skies and being even more in love than ever before – what more could we ask for?"
Drew and Linda moved into their Los Angeles home in November 2017. The couple designed a spacious enough house to incorporate their future kids. "This house is meant to last us a really long time," Drew told People. "We've put into it everything we can possibly put in, so we can enjoy it now and we can enjoy it as our family grows."
Jonathan's messy divorce from his ex-wife Kelsy Ully sent him into depression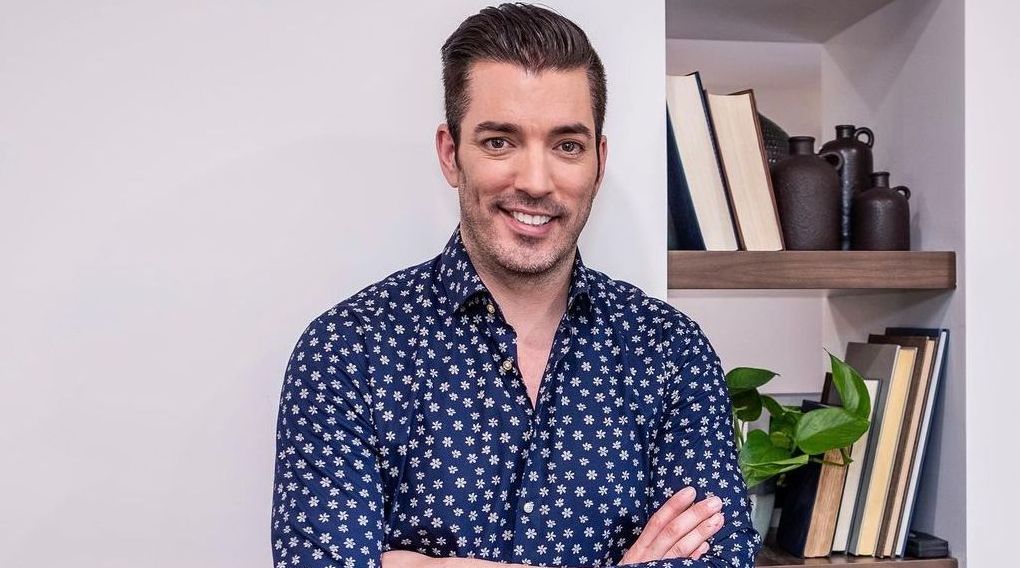 In 2007, Jonathan married his long-time girlfriend, Kelsy Ully. Unfortunately, they had a very unhappy marriage, which led to separation in 2009. Jonathan would later write, in the book It Takes Two, that Ully's job at a day club ruined the couple's relationship. He wrote:
"My wife was out every night, coming home later and later. She had a whole subset of friends now that I barely knew, and I was rarely invited to join them. Work seemed to be putting more and more distance between us."
The couple's divorce lasted longer than the marriage because Kelsy contested a separation document she had signed. Kelsy painted Jonathan as a cold and calculating husband who wanted to force her out of her rightful share in the divorce. She also claimed that Jonathan threw her out of their Las Vegas home.
In a 2012 counterclaim, Kelsy pleaded with the court for spousal support orders because she allegedly quit school to support Jonathan's career. During the trial, it was revealed that Jonathan and Kelsy tried therapy to save their marriage, but it didn't work. Jonathan wrote that therapy made him realize that he didn't want to be in that union.
In May 2013, a judge ruled that the couple's divorce contract was valid. After a traumatic divorce that plunged him into depression, Jonathan could finally move past his cursed union. He wrote:
"The pain ended up outlasting the marriage. The split isn't something I dwell on anymore, but for one too-long, too-dark period of my life, that's practically all I did. It shook me right to my core."
Jonathan and his ex-girlfriend Jacinta Kuznetsov had an amicable breakup and they expressed their intention to remain friends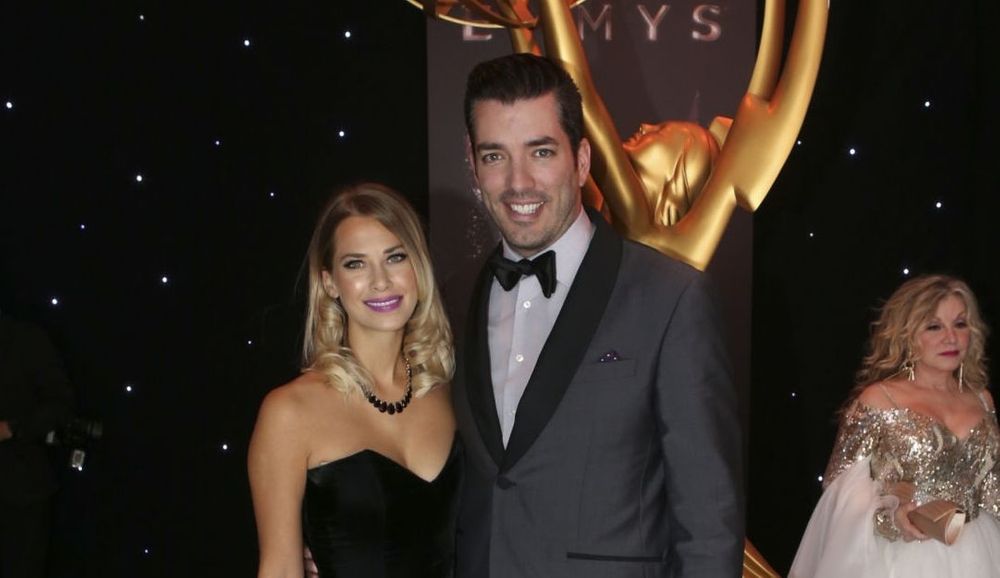 Jonathan and Jacinta started dating in 2016, and according to Jonathan, his failed marriage made him appreciate the love he had for Jacinta more. In 2017, he told People that the couple had plans to get married and have kids. "We definitely want to get married and have kids, but we're just finding joy in our relationship and still learning about each other as well," Jonathan said.
In April 2018, Jonathan revealed that his relationship with Jacinta had come to an end. He stated that the couple had an amicable break, and they wanted to remain friends. He wrote on Instagram:
"Sometimes life takes you on unexpected paths and those paths aren't always in the same direction. There's no drama or negativity; no jealousy or hate. Not even sadness or sorrow. Our memories are filled with joy and we will continue to advocate for each other as friends wherever we go."
Jacinta echoed Jonathan's statement in an Instagram post of her own. "We will continue to be a part of each other's lives as friends, and never stop planning what greatness we can create in this world," Jacinta wrote.
Jonathan revealed that he was in a relationship with Zooey Deschanel one week after she announced her divorce from Jacob Pechenik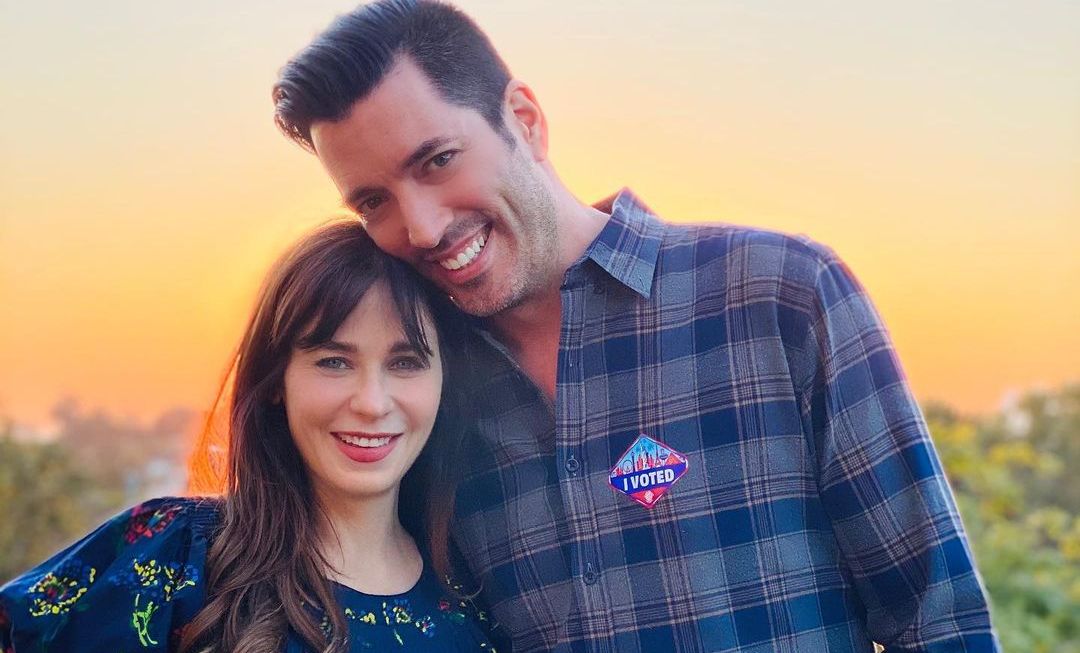 Jonathan Scott and Zooey Deschanel met during a taping of Carpool Karaoke. Drew and Jonathan filmed that episode alongside Zooey and her sister Emily. Jonathan told Hollywood Life that he was a bit intimidated by the sisters as he didn't know that they were professional singers. However, he found a special connection with Zooey, and the pair started dating. A source told the publication:
"They started out as friends. They've been out a few times and seem to want to keep the romance on the quieter side. It's still pretty new still. They seem to like each other a lot and Jonathan travels a lot but they see one another when they can. They both seem pretty happy and into it so far."
Jonathan's revelation that he was dating Zooey came one week after she announced her divorce from Jacob Pechenik. The couple has been together for more than a year, and though they haven't spoken publicly about their plans for the future, Jonathan did reveal that he wanted to have children – adopted or otherwise – before he's 45. "I want to be a dad, so it's important for me to have a partner who would play a key role in that," Jonathan told People.
---