On My Block season 3 just dropped, and wow! We were disappointed to get two fewer episodes than we are used to, but the show didn't disappoint. It continued with its unapologetic storytelling of the issues that teens go through. On top of that, we saw another dimension of the relationship between Cesar Diaz (Diego Tinoco) and Monse Finnie (Sierra Capri).
Finnie and Cesar went their separate ways at the end of season 2, but deep down we knew that they would get back together in season 3. Everything about the couple is so intense that you would be forgiven for thinking that they are a real-life couple. Nearly everyone who's watched On My Block is convinced that Cezar and Finnie's characters (Diego and Capri) are dating in real life.
This article will focus on Diego and Capri's relationship and answer the question of whether they are a couple in real life.
Diego and Capri are quite close but they are not dating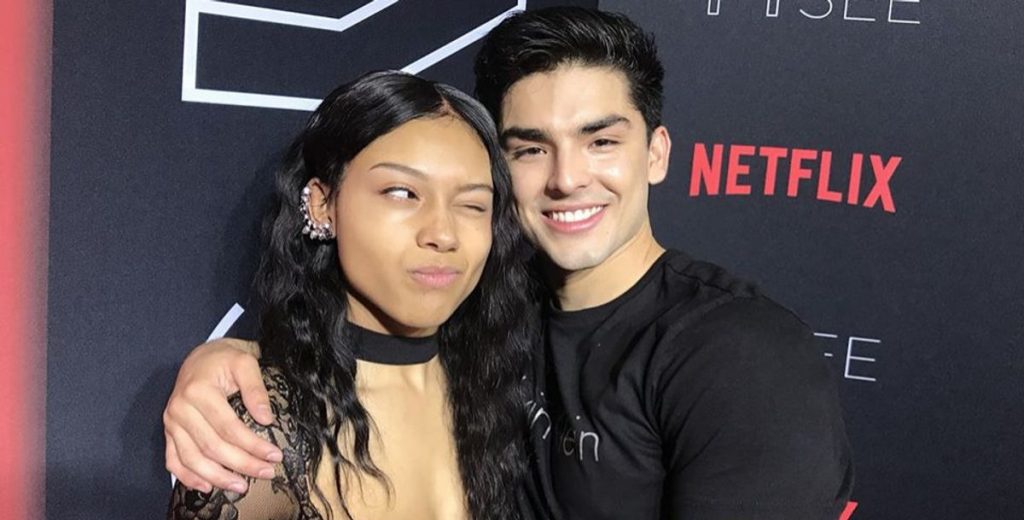 Contrary to what you might think, Diego and Capri are not dating. They are quite close, and they hang around flirtatiously when they are not filming, but their relationship is, at the moment, platonic. Diego told Teen Vogue:
"Sierra is such a great actress. Working with her, instantly we can just jump into it. I honestly couldn't have asked for a better scene partner. Especially for my first TV show, having a girlfriend. I couldn't have asked for a better screen lover."
Sierra agrees with Diego, and she values how close they have gotten since they met at the show's auditions. The two actors always maintain professionalism on set. For instance, Diego always makes sure that Capri is comfortable before making any move.
Capri and Diego had a steamy make out session during their audition
Diego and Capri were comfortable with each other from the very beginning. They chose to go in for the chemistry read between their two characters together, and the audition went quite well. Sierra told Vulture that they kissed for so long that the casting directors had to wait until they were done. She said:
"I was like, 'Yeah, let's just go, let's just see what happens.' 'Cause we vibed. So we went into the room and it was a scene where we ended up having to kiss, and no one stopped us. Later down the line they told us, 'Yeah we were just gonna see how long you guys kept kissing. We weren't gonna stop the audition until you guys did."
We are glad that Capri and Diego had a successful audition.
---