Derry Girls is a show about a group of teenagers living in Derry in the 1990s. The 1990s were some of the darkest days in Ireland's history, and bloody conflict is something that the girls and boys have to deal with. The show made history by becoming the most-watched show on Northern Irish TV since 2002, and Channel 4's biggest comedy launch series since 2004.
These staggering figures are part of the reason why Netflix took over the show. Unsurprisingly, Derry Girls also appealed to a global audience. Perhaps the most frustrating thing about Derry Girls is that every season only has six 30-minute episodes. It is surely not enough, and you will be pleased to learn that the production for season 3 will start soon.
This piece will let you in on what you need to know about Derry Girls season 3.
When will Netflix release Derry Girls season 3?
It was recently announced that filming for Derry Girls season 3 will start in May 2020. Tara Lynne O'Neill (Ma Mary) confirmed the news while speaking to JOE;
"We'll start shooting in May, but we don't have any scripts yet, so we don't know what will happen yet, but we're all excited to be together."
If filming starts in May, the show will most likely air in late 2020 or early 2021. Season 2 appeared on Netflix four months after the show's finale on Channel 4.
We suspect that Derry Girls season 3 will follow the same schedule. Therefore, we expect that Derry Girls season 3 will appear on Netflix sometime in mid-2021.
All regions except the UK have two seasons of Derry Girls. Netflix UK subscribers only have Derry Girls season 1, but we expect that season 2 will be added soon.
What happened in Derry Girls season 2?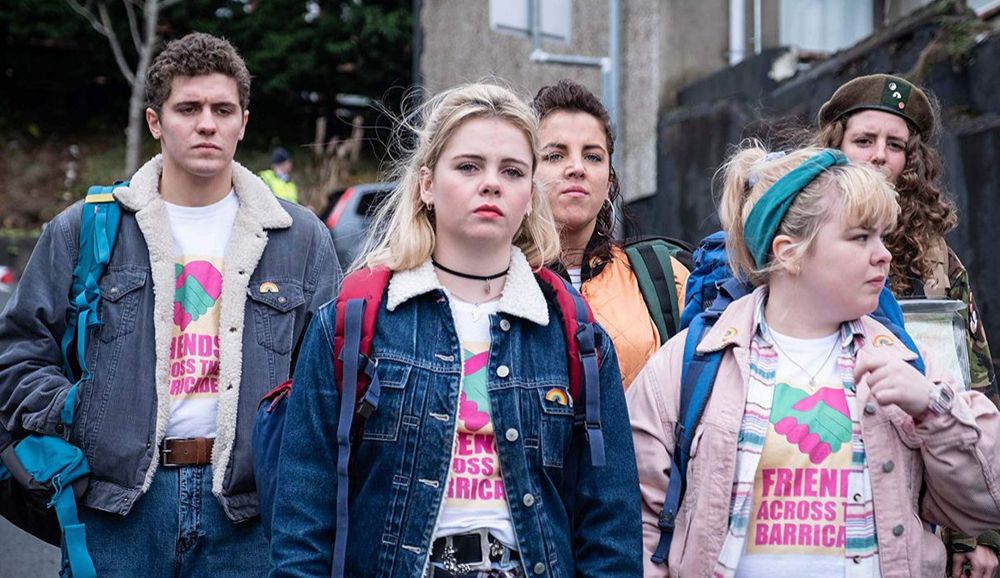 Derry Girls season 2 started gloomily, with the teens having to take a longer route to school because terrorists had bombed the bridge between their neighborhood and the city. Along the way, soldiers stopped the bus to search for explosives. The reaction to the stop gave a glimpse into the teens' characters.
Erin was disgusted by the delay, Michelle lusted after one of the soldiers, while English-boy James was supremely worried about the search because he wasn't used to it. As expected, the girls found amusement in his reaction to the search. James' foreign nature continued to be a running joke throughout the season.
Erin and her friends were up to their usual mischief in season 2. They often found themselves in terrible situations because of their decisions. At one point, they claimed that they saw the statue of the Virgin of Mary crying real tears just so they could get out of an exam.
They then found out that sneaking a suitcase of Vodka on the school bus wasn't a good plan in a time when soldiers were doing random checks on vehicles. The liquor-filled suitcase was suspected by authorities to be a bomb. Derry Girls season 2 was hilarious, and some even claimed that the show didn't have a single bad episode.
What to expect in Derry Girls season 3
Tara Lynne revealed that the cast hasn't gotten the scripts for season three, but the show's creators are currently working with the actors to come up with potential storylines. While speaking with JOE, Tara suggested a Halloween-themed episode in season 3 to go with the turmoil that is a huge part of the show.
She then went on to joke about the plethora of storylines that have been suggested by the cast. She said;
"I'm surprised that she (McGee) hasn't blocked everyone from the Derry Girls WhatsApp group because everyone has one idea. But that's the great thing about Lisa, she's listening to everyone, but she already knows what's going to happen."
The show's creator Lisa McGee holds all the cards about season 3's plot. However, we expect that season 3 will have the same humor and mischief present in the past two seasons.
---