Christian Bale is one of this generation's most celebrated and venerated actors. The physical transformations he undergoes to better portray some of his roles highlight his dedication to craft. Bale's breakout role came in Steven Spielberg's 1987 film Empire of The Sun.
Bale gained further recognition for playing serial killer Patrick Bateman in American Psycho. Christian gained global fame for portraying Batman in Batman Begins, The Dark Knight, and The Dark Knight Rises. Among his numerous awards are two Golden Globes and an Academy Award. 
Christian Bale is straight but doesn't mind kissing men
Christian Bale is straight. However, his sexuality doesn't restrict him from enjoying intimate moments with men.
After winning the Critics' Choice Award for Best Actor in a Comedy in September 2017, Bale shared a sweet kiss with his wife, Sibi Blazic, before planting an intimate kiss on film director Adam McKay's lips. Christian also smooched screenwriter Charles Randolph before collecting his award.
"That was just a lovely make-out session with my wife, and with Adam and with Charles," Bale said. "We all really got to know each other well on this film."
Bale and Randolph weren't done: After The Big Short picked up the Best Comedy award, the pair shared another passionate embrace.
Bale and his wife, Sibi Blazic, share a daughter and a son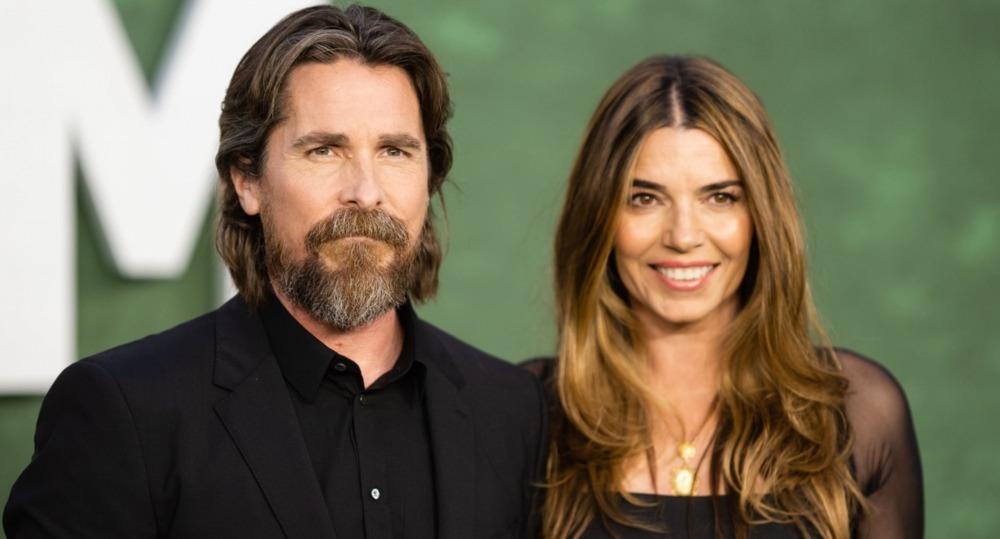 Christian Bale and Sibi Blazic married in Las Vegas in 2000. They welcomed their daughter, Emmeline, in April 2005 in a Santa Monica, California, hospital.
Bale rarely talked about his family, telling Esquire that he'd chosen to separate his personal and public personas. He explained:
"I've got incredible pride for my family," he said. "I've absolutely fallen into that cliché of a dad who could just happily talk about my daughter endlessly. But it's not what I'm about in terms of being an actor. I don't want people to know about that."
Nevertheless, Bale inadvertently provided some insights into Emmeline's life. In July 2012, Christian told The Mirror: "My daughter is crazy about art so we draw, paint and sculpt together. She's just nuts about it. And she has me dancing and singing to songs I never imagined I would be dancing and singing to."
Bale and Blazic welcomed their son, Joseph, in 2014. Christian told Screen Rant that his family, big fans of Taika Waititi's films, convinced him to appear in Thor: Love and Thunder. "They gave me my marching orders, and I dutifully obeyed," Bale said.
Christian has kept his kids out of the public eye – he and Sibi don't have social media pages. However, the kids had cameos in Thor: Love and Thunder. Bale told People in December 2022 that Emmeline and Joseph don't watch all of his films:
"I'm hoping in the years to come they will come to appreciate these films even if they don't right now, but I'm not sure that any dad's kids really ever enjoy watching their dad in a film because I'm their dad."
---