This is Us has plenty of tear-jerking storylines, but Kate Pearson's probably tops the lot. Kate's weight struggles seem real because the show's creator modeled them on her sister's experiences. The actor portraying Kate, Chrissy Metz, has experienced similar weight struggles.
After reading the script, Metz told The Hollywood Reporter that she thought, "Oh my God, I'm Kate." Like Kate, Chrissy rarely shies away from talking about her weight and how it has affected her in life. The ever-bubbly Chrissy is a model of body positivity and self-love.
She is happy at her current weight, which she has declined to reveal. Let's look at Chrissy Metz's weight journey from childhood to where she is now.
Chrissy couldn't understand how other kids ate whatever they wanted without gaining weight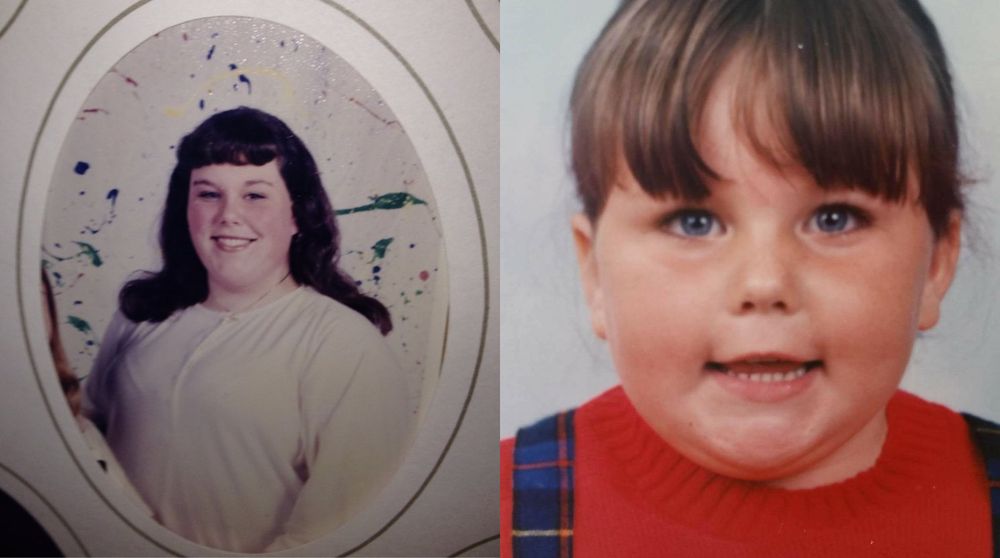 Metz was 'born chubby,' she told The Hollywood Reporter. Her weight frequently fluctuated during her younger days, but she was always chubbier than the other kids.
Chrissy couldn't understand why she gained weight more than her peers, considering they ate the same food. The weight gain forced her to avoid certain foods. "I knew that as a kid if I ate certain things, I would totally gain weight," Chrissy said. "I had to be really cognizant of what I ate."
As a young child, Chrissy watched her mom miss meals so the kids could eat. "It was devastating," Metz told Glamour. Metz learned early on to associate food with happiness. She explained:
"It's the way we showed love – my grandmother would make me a grilled cheese sandwich every time she'd pick me up from school. I really valued that attention. As I got older, that turned into, 'Oh, I'm happy – let's celebrate and eat. I'm sad? Let me eat my feelings."
At age 11, Chrissy went to Weight Watchers – an experience she described as 'awkward.' "I was the youngest person in the damned room," she said. "My mom was trying to figure it out, but it's a process."
Metz had an abusive stepfather who bullied her due to her weight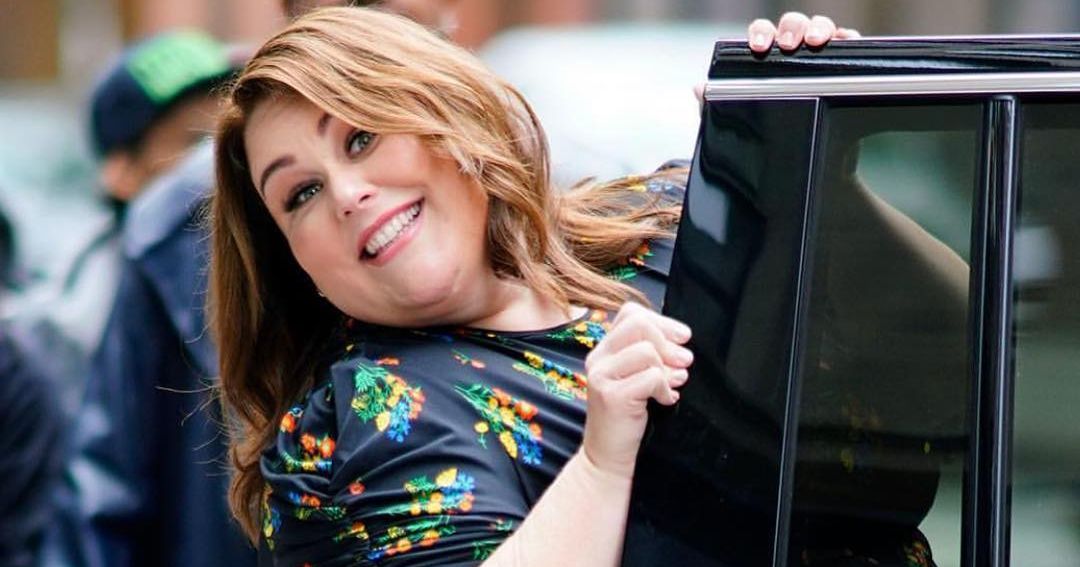 Metz's stepfather improved the financial situation at home as the kids now had plenty to eat. Unfortunately, he also bullied Chrissy due to her weight. "He joked about putting a lock on the refrigerator," Metz writes in her memoir, This is Me.
"We had lived with a lack of food for so long that when it was there, I felt like I had to eat it before it disappeared. Food was my only happiness." Chrissy would wake up in the middle of the night to eat while hiding in the bathroom.
At age 14, her stepdad introduced forced weigh-ins and mocked her over her results. The treatment hurt Chrissy and affected her self-confidence. Metz's stepdad denied Chrissy's assertions, telling Entertainment Tonight, "I love her very much just like I always have."
Chrissy forgave her stepfather, and they now enjoy a cordial relationship. "I have forgiven him, he's apologized and I respect him and he was more of a father to me than my biological father," she told The Columbian.
Chrissy lost 100 pounds in five weeks after having a panic attack at age 30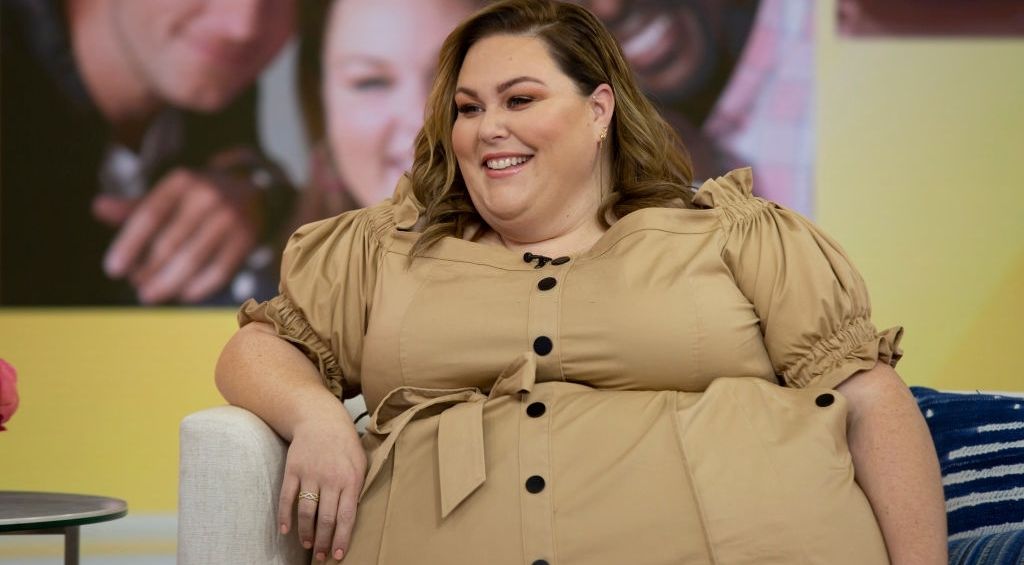 On the morning of her 30th birthday party, Metz experienced a panic attack that sent her into weight-loss overdrive.
"It was really scary – really, really, really scary," Chrissy described the attack. The doctors assured her that it was a panic attack but warned her that she was overweight. "You can't continue on this path," they said.
In the five months following the hospital visit, Chrissy lost 100 pounds. "I was so gung ho," she told People. "All I did was eat a 2000-calorie diet and walk 20 minutes a day."
The last time Chrissy had lost considerable weight was when she launched her acting career, aged 12. Her manager advised her to lose weight before heading to L.A.
In L.A., she regained the weight because she stress ate every time she missed out on a role. The next weight-loss 'binge' came after wearing a fat suit for American Horror Story: Freak Show. "It was sobering," she told People.
"I thought, 'What if I become that heavy and can't walk around or get stuck in the doorframe?' I was like, 'I don't want this for me.'"
This is Us requires Metz to lose weight gradually throughout the series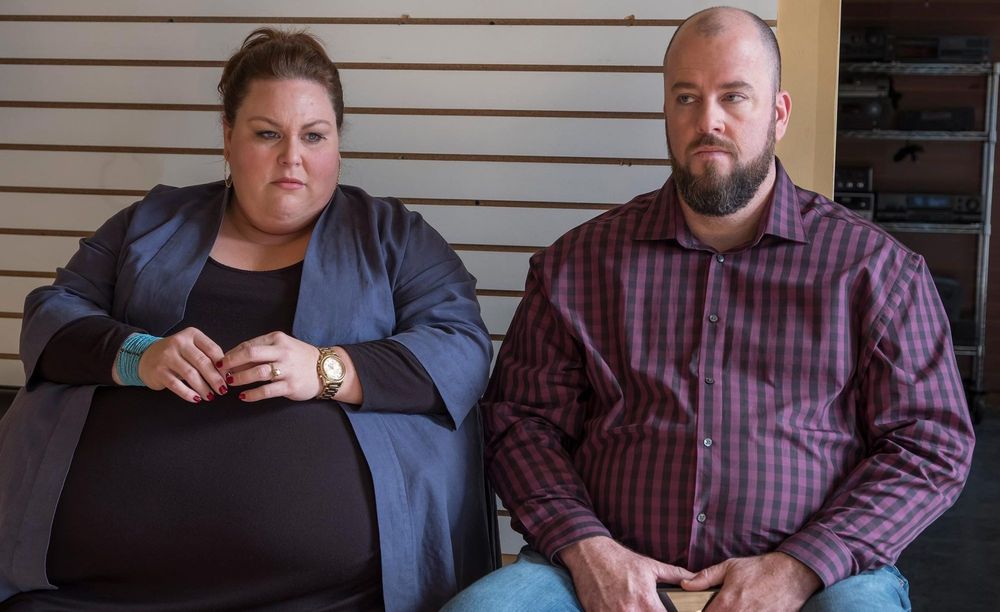 Chrissy was a struggling actor when she landed the role of Kate in This is Us. The contract she signed came with an extra benefit – it required her to lose weight gradually throughout the series. She told TV Line:
"That was a win-win for me. Because it's one thing to try to do it on your own. But as human beings, it's an ego thing: We're more likely to do something for someone else."
The series doesn't set a target weight for her every season. "We have a general long-term plan that we've talked about, and we will adjust the plan as needed," the show's creator, Dan Fogelman, told The Hollywood Reporter."
In the first season of This is Us, Kate's story hinged on her weight struggles. "It can be frustrating in that the weight is not all that I am or all that Kate is," Metz told Vanity Fair. In subsequent seasons, the showrunners diversified her experiences, making her a complete character.
As long as she remains healthy, Chrissy will always be happy with her weight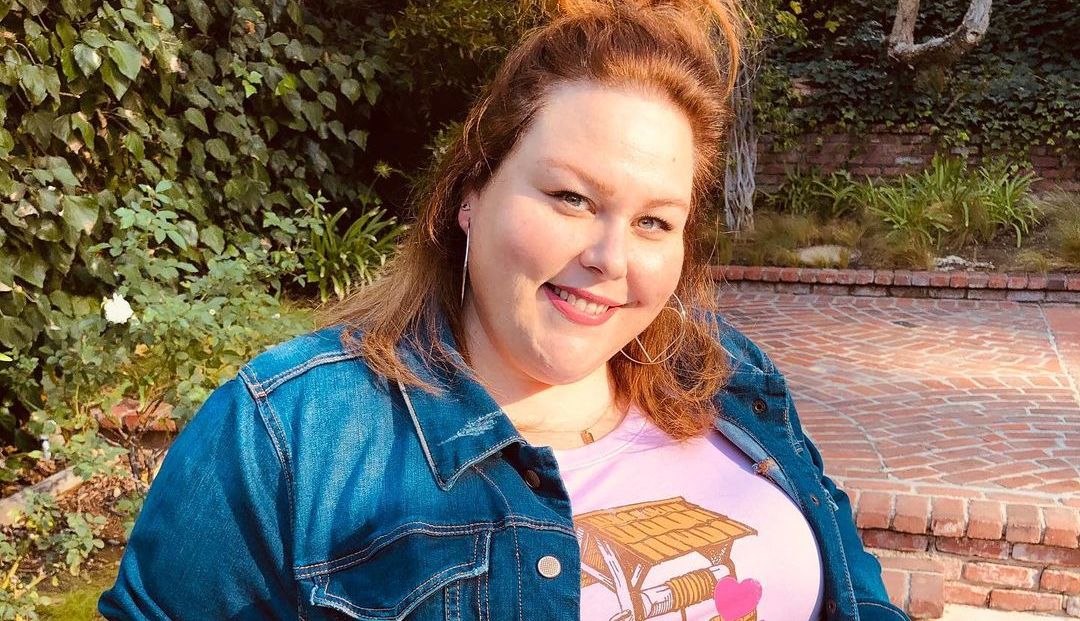 Chrissy told People in 2018 that she is taking steps to lose weight to remain healthy. "I want to have a fit, healthy body and not have to be put in a box," she said.
It's likely that Chrissy doesn't know how much she weighs. "I don't worry about numbers," she told Marie Claire. "It just messes with my mind."
Regardless of how much she weighs, Chrissy will always remain positive about her body. "Whether or not I lose weight or stay the same, it's purely a choice of mine for health," she told TVLine. "Not because I think that plus size, curvy, voluptuous, big bodies are attractive – because I think they're awesome and sexy."
Meanwhile, Metz would prefer that you refrain from asking her about gastric bypass surgery. "The question I wish people would stop asking me is, "Are you having weight-loss surgery? Are you gonna be doing a gastric bypass?'"
'I'm good, boo," goes Chrissy's reply.
Through self-love, Chrissy has accepted that she will never be perfect. It has made her more conscious of her feeding habits and the emotions she 'treats' with food. She told Good Housekeeping:
"I've battled weight issues, but I realize that I don't have to beat myself up if I have XYZ food. Instead, I change my perspective and think, 'What is it that I'm angry about?' since we tend to want crunchy foods when we're angry or ice cream when we soothe ourselves. All these things I'm trying to be cognizant of."
Metz claps back at body shamers through kindness and love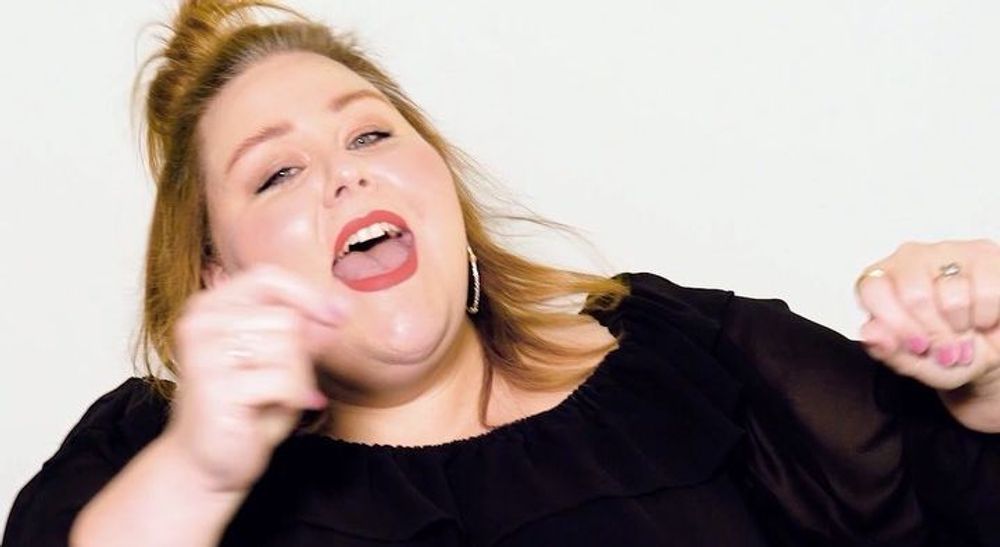 "The way I stand up to bullies is with kindness and love because I think that's what they really need," Metz told People Now. "They're misunderstood and probably really upset themselves."
Chrissy has experienced online trolling on several occasions, primarily due to her fashion choices. In 2017, she faced the wrath of online bullies for wearing a latex dress to the MTV Movie and TV Awards.
Thankfully, a section of fans supported her dress choice. "For the record, I wear what I want, when I want," she tweeted. "News flash it's MY body."
Chrissy would love to wear outfits that show more skin, but, you know, UV rays. "I covered up as much as I could only because of the UV rays, not for any other reason," Metz captioned an August 2019 Instagram post.
---