From the moment Chris Watts failed a polygraph test, there was no doubt in our people's minds that he knew something about his family's disappearance. Facing mounting pressure from authorities, Chris confessed to his father that he'd killed Shanann Watts. He also gave the location of where he'd hidden the bodies.
Initially, Chris claimed that he killed Shanann after she killed their daughters. Later, however, he confessed to killing his pregnant wife and their daughters. He avoided the death penalty by pleading guilty and received five life sentences and 84 years for crimes surrounding the deaths of Shannan, her unborn child, Bella, and Celeste.
Chris spends his days in prison communicating with his many pen pals
Chris Watts is incarcerated at the maximum-security Dodge Correctional Institution in Waupun, Wisconsin. Authorities initially imprisoned him in Colorado but moved him to Wisconsin for security reasons.
Watts enjoys a lonely existence in prison, where child-killers aren't very popular. A source speaking to People stated that Chris is an outcast even among fellow prisoners:
"No one wants anything to do with him. He's on the lowest social tier of the entire prison. He's in protective custody because if he's around other inmates, he'd be in real danger."
Initially, Watts had his cell, but he now shares one with fellow child killer Marcus' MJ' Johnson. Fellow inmate David Carter told The Daily Mail that Watts and MJ get along. Carter stated that the pair are hugely unpopular in prison, but correctional officers do an excellent job of keeping them safe. He said:
"Chris gets a lot of death threats from other prisoners and so does MJ because of what they both did. So they weren't able to put either of them in with just anyone. Many of the officers in Dodge think both he and Dylan Tallman are POS – but it's their job to protect him and they do it well."
Carter opines that Dodge is the safest place for Chris Watts, considering the animosity he receives from inside and outside. Chris still receives many letters in prison: some offer compassion and admiration, while others threaten his life. A source told People that he spends his time replying to fan mail:
"He got a lot of letters at first. Many of them are from women who thought he was handsome and felt compassion for him. He had nothing better to do, so he wrote them back. And he started having penpals. A couple of them stood out, and they've kept contact. They have compassion on him, despite what he did."
Watts can't reply to all the mail he receives, so he passes it on to other prisoners. Some of his admirers send him money, but he doesn't benefit from it. The cash, which can sometimes hit $1,000 a week, goes toward the settlement of the wrongful death suit lodged by Shannan's family against him. The judge ordered Watts to pay $6 million to Shannan's family.
Chris is reportedly in communication with his mistress Nichol Kessinger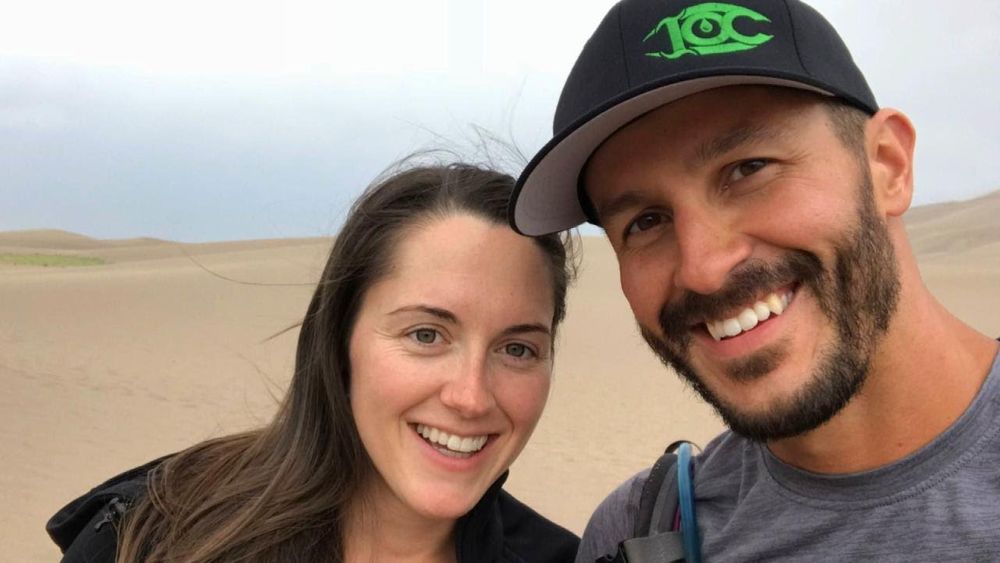 Authorities found out about Nichol Kessinger's affair with Chris after interrogating his phone records. Kessinger proved invaluable to the case against Chris as she felt uneasy about his calm reaction to his family's disappearance.
Watts would later confess that he killed Shannan so he could pursue a relationship with Nichol. The admission cast a spotlight on Nichol, who started receiving hate mail from people blaming her for Shannan's death. After the case's conclusion, Nichol changed her name and went into hiding.
Chris told fellow inmate David Carter that he murdered his family because he didn't want to pay child support and feared that Shannan would take most of the couple's property in a divorce. "I don't buy any of that though," Carter said. "I could never kill my entire family just because I didn't want a child or didn't want to pay child support."
Author Cherlyn Cadle gave further insight into Chris' state of mind in the days before the murders based on letters he wrote to her from prison. Watts told Cadle that he committed the atrocities so he could start a new relationship with Nichol. Cherlyn told Fox News:
"I knew in my heart right then and there that this was the real and true confession. He said it was planned right away. It was premeditated. And he wanted to clear the slate. He wanted to start over. He didn't want to bring any baggage into the new relationship. And there was a good-sized insurance policy."
"He planned the murders… [his affair] had such a hold on him… He was so obsessed with her," Cadle added. She absolved Cadle of any responsibility in the murders and painted Chris as a demented killer. "He would just stand there and just daydream about what it would be like to kill her," she added.
Watts told David Carter that he believes that Nichol Kessinger contacted him via a letter. "He told me she said she needed to speak to him and clear some things up," Carter divulged. "He wouldn't tell me exactly what she had said."
Carter told Cherlyn that he was still in love with Nichol and believed that some of the letters he received were from her. He claimed that Nichol used assumed names so the letters could get past authorities, but correctional officers soon found out and started monitoring his mail.
David believes that Carter has found intimacy with fellow inmate Dylan Tallman. Dylan's then-girlfriend, Christa Richello, denied the relationship's existence during an interview with The Daily Mail. "They are indeed lovers," Carter insisted. "They spent all their time together and officers told me that they were in a relationship."
Chris believes that he will get out of prison and is working on an appeal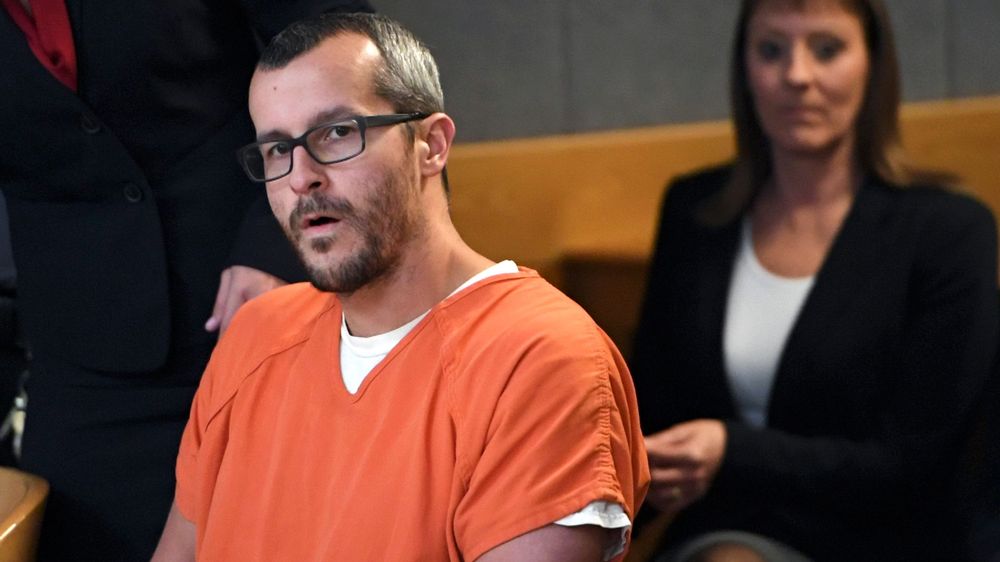 A source told People that Chris is a haunted man, unable to escape the shadow cast by his crimes. "He says he can't shake the memories of his family, and they haunt him," the source said. "He is his own psychological torment, every day of his life. Every day. Every hour. Every minute. Full of regret and remorse for the choices he made."
The source added that Chris wishes that he could go back in time to handle things differently. David Carter corroborated People's source, telling The Daily Mail that Chris often dreams of his daughters standing in his cell playing catch. Carter said that Watts has pictures of his daughters in his cell but no photo of Shanann.
Watts works as a prison butcher, and in his free time, he sits in the library working on his appeal. He is yet to lodge appeal paperwork, but Watts believes that he will succeed. Carter told the Daily Mail that Watts is yet to accept reality:
"He seriously thinks he is going to get out one day, although everyone else knows he never will. He failed a lie detector, he admitted to police that he had killed Shanann and the girls, he admitted it to his father, he admitted it to correction officers in Dodge, he admitted it to me, but he still says he was framed for the murders and that he wasn't home when it happened."
Chris also told Cadle that he intends to leave prison someday. He then made a bizarre request regarding Cadle's granddaughter that sent shivers down her spine. Cadle told Fox News:
"He then said, 'If I was out of prison, would you allow me to watch your granddaughter?' I couldn't believe what he had just told me. I said, 'Christopher, you really have to be kidding me. There is no way you would ever be with my granddaughter.' I was blown away by that question."
Chris has reportedly found religion in prison. "Chris had turned to God in a big way," Carter said. He added that Watts' spends a lot of time reading the Bible.' In a 2019 letter to his mom, Chris referred to himself as a 'servant of God.'
Cheryln Cadle believes that Chris's newfound love for religion is a façade crafted to convince prison authorities that he is a changed man. She stated that it's all part of Watts' grand plan to get out of prison. She told InTouch Weekly:
"It made him feel like he would get out sooner if people thought that he was just this, a redeemed man who couldn't possibly do anything like this again. In one of the letters that he wrote me, he states that he believes he would be out of prison in maybe 25 years or something."
Chris hates publicity and hasn't watched American Murder: The Family Next Door
Netflix's American Murder: The Family Next Door used previously unseen footage and interviews to bring out the true horror of Chris's crimes. A source told People that Chris hates the publicity it brought him.
The source stated that Chris will probably never watch the documentary. "He's curious about it, but he hates even knowing that his texts are out there for the public to read," the source said. "It brings back awful memories of 2018 for him."
Shanann's family hopes that Hollywood's fascination with this sad case ends, or at least they be consulted before a media house starts revisiting the matter.
The family's lawyer, Steven Lambert, told Inside Edition that the family didn't like Shanann and the kids' depiction in Lifetime's Chris Watts: Confession of a Killer:
"It's a false narrative that does not accurately depict who Shanann was in life, who Bella was in life, who CeCe was in life. When people go out and make things without our input… it does pain them, it does hurt them."
Chris hates the holidays because they remind him of a life he'll never enjoy
Chris Watts hates the Christmas holidays because they remind him of the life he lost and will never get back. A source speaking to People revealed that Watts loved Christmas: spending time with family and decorating the house.
"And he knows 100% that it'll never happen again, and that it's his own fault," the source said. "He's in a hell of his own making."
Prisoners enjoy a special meal on Christmas, but it pales in comparison to what they could eat on the outside. The source continued:
"It's basically bland turkey and potatoes. It's not exactly the feast you'd imagine for Christmas. In a sense, that's more depressing, because it reminds inmates that it's Christmas and that they're getting an inferior copy of the holiday."
Watts spends the holidays like he spends most other days: communicating with his penpals. "He'll write his penpals this season, and they're sending him notes as well," the source added. "It's literally all he can do at this point. He hates the holidays."
Meanwhile, Chris' crimes continue to haunt his former neighborhood in Colorado. No one has bought the Watts former home, likely due to the $6 million lien on the property owed to Shannan's parents. The local homeowner's association also has liens on the property.
"There's no good answer for this," Clark Dray, a Denver-based bankruptcy attorney, told realtor.com. The house has become a nuisance to neighbors as true-crime fans from out of state pass by the house to photograph it.
Chuck Burr, a member of the neighborhood, told realtor.com that some enthusiasts try to break in. It gets worse every time a special about the case premieres. Burr said:
"It's still going on, especially with the rollouts of [the] Netflix [documentary] and other specials. It's worse on weekends. There will be people in the middle of the night."
Also Read: Where is Nichol Kessinger now? Start Here
---