The Carmen Sandiego story started in 1985, and in 2019, it landed on Netflix. Carmen Sandiego was initially a video game character coined by Broderbund. The character eventually made her way to film as the elusive thief continued to evade capture.
The last Carmen Sandiego show ended on Fox in 1999. The new Netflix show appealed to fans of all ages, but it mostly delighted the legions on nostalgic fans who grew up watching Carmen. The show currently has two seasons, and we can't wait for the third season. This piece will detail everything you need to know about Carmen Sandiego season 3.
When will Netflix release Carmen Sandiego season 3?
Netflix is yet to announce whether we will get Carmen Sandiego season 3. However, in 2018, Netflix announced that it was working on a Carmen Sandiego live-action film. The announcement came nine months before the series premiered.
There are suggestions that the movie will pick up from the events in Carmen Sandiego season 2. If the movie continues from season 2 and concludes the story, we won't get Carmen Sandiego season 3. On the other hand, Netflix might commission season 3 if the movie becomes successful.
Even if Netflix renews the show soon, it will take some time for new episodes to premiere. The first season was ordered by Netflix in 2017, and it premiered in 2019. If season 3 follows the same timeline, episodes of the show will drop in late 2021.
What happened in Carmen Sandiego season 2?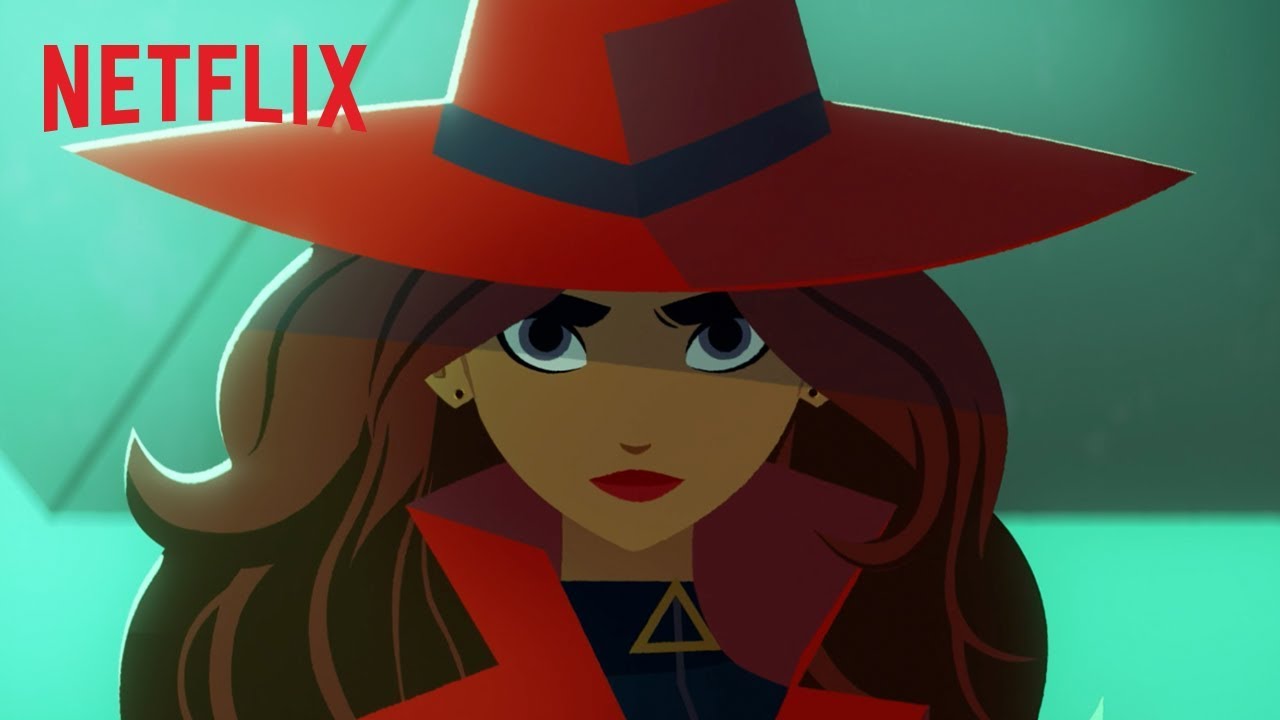 Carmen Sandiego season 2 saw Carmen continue her campaign against VILE. Shadow-San gave team Carmen a hard drive of their global operations, and Carmen found out about the company's Alexandrite mining operation in Brazil. VILE planned to smuggle the remaining stones out of Brazil without considering the locals.
Thankfully, Carmen foiled VILE's plans and gave the mining operation profits to the Rio de Janeiro people. After that, Carmen continued her quest to find out the identity of her parents. It all culminated into a blockbuster final episode.
Carmen started by tracking down the file of the operation that brought Shadow-San to Buenos Aires. She found out that her father was a VILE faculty member, but he wanted out of the company to keep his family safe. Unfortunately, leaving VILE was not an option, and Shadow-San was sent to kill him.
However, INTERPOL beat Shadow-San to the chase, and one of their agents killed Carmen's dad before San got there. Shadow-San lost track of the operative that killed Carmen's dad after that day. Carmen found out that Shadow-San was telling the truth when she worked with Player to hack ACME. However, her daring hack reignited Chief's desire to catch her.
What to expect in Carmen Sandiego Season 3
Carmen Sandiego season 2 set up some mouthwatering prospects for season 3. Carmen Sandiego's sights are now firmly set on The Chief. Chief is also determined to catch Carmen, and at the end of season 2, he hired Chase Devineaux to help hunt her down.
Carmen is an incredible thief, and it will take a monumental effort to catch her. It will be more difficult to stop her now that she knows the truth about her father's death. Another bombshell that season 2 dropped on us was that Carmen's mom didn't actually die.
Her death was faked to protect her from Dexter's actions. Carmen will undoubtedly scour the world for her, and maybe a reunion will happen in season 3. Carmen Sandiego season 3 will most likely revolve around family and revenge. Carmen knows the truth, and season 3 will reveal what she plans to do with her new-found information.
---