Hillsong Church has come under intense scrutiny over the past few years, particularly over the conduct of its famous leaders. Carl Lentz's dismissal features in a Discovery+ docuseries, Hillsong: A Megachurch Exposed. Carl was the head pastor of Hillsong NYC, a church that attracted celebrities including Kyrie Irving, Kelvin Durant, and Selena Gomez.
Lentz established himself as a celebrity preacher through his close relationship with Justin Bieber. Justin chose Lentz as his spiritual guide, elevating the pastor and Hillsong to new celebrity heights. The tattooed and fashion-conscious Lentz redefined the church leader, influencing others to follow his hip style.
His world came crashing down after an affair he had with New York actress Ranin Karim surfaced.
Lentz lives in Florida with his family and reportedly wants to start an entertainment career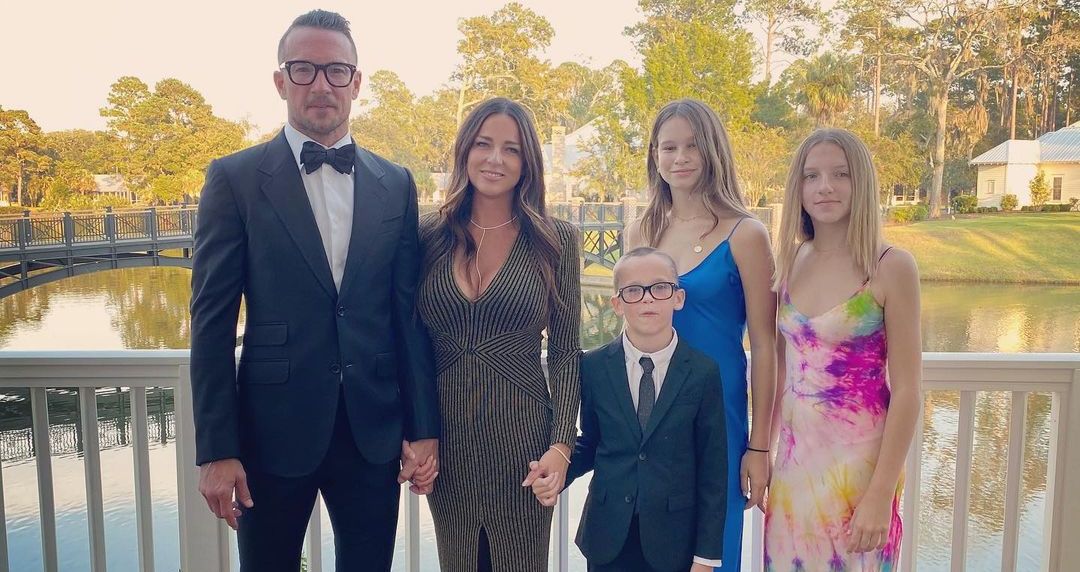 Days before his termination from Hillsong Church, Lentz sold his $1.5 million Montclair, New Jersey, house. The family moved from the East Coast to Los Angeles, where they afforded rent partly thanks to a $100,000 donation by Tyler Perry.
In July 2021, Lentz moved the family to a $70,000 home south of Tampa, Florida. The home is a far cry from their luxurious house in Los Angeles.
In March 2022, Carl was spotted in a Florida airport, looking markedly different from his former self. The previously clean-cut pastor had long, messy curly hair and looked thinner. He'd also ditched his preferred low-cut t-shirts for a black t-shirt worn with light blue jeans and black cowboy boots. 
Carl's wife, Laura, dropped him off at the airport before escorting their son to school. After resigning from Hillsong Church, Laura rebranded as an interior designer and launched her business.
Lentz, however, hasn't made any career moves since his removal from Hillsong. The Sun reported that Carl took a month off to work on his mental health before making moves toward the entertainment industry.
"He knew he had to seek help and now that he has he wants to use all of the attention he's received to boost his career," a source said. "His name is bigger than ever and he knows that. He's trying to use that for his advantage."
However, the source added that few executives had demonstrated willingness to work with Carl. Lentz reportedly prefers to host a faith-based Netflix series but would settle for a reality show.
"He was counting on some of his famous friends to help him with this in L.A. but after this cheating scandal, no one will take his calls," the source said. "Money and fame are his motivators," another source added.
The Discovery+ documentary will likely reveal more details about his affair with Ranin Karim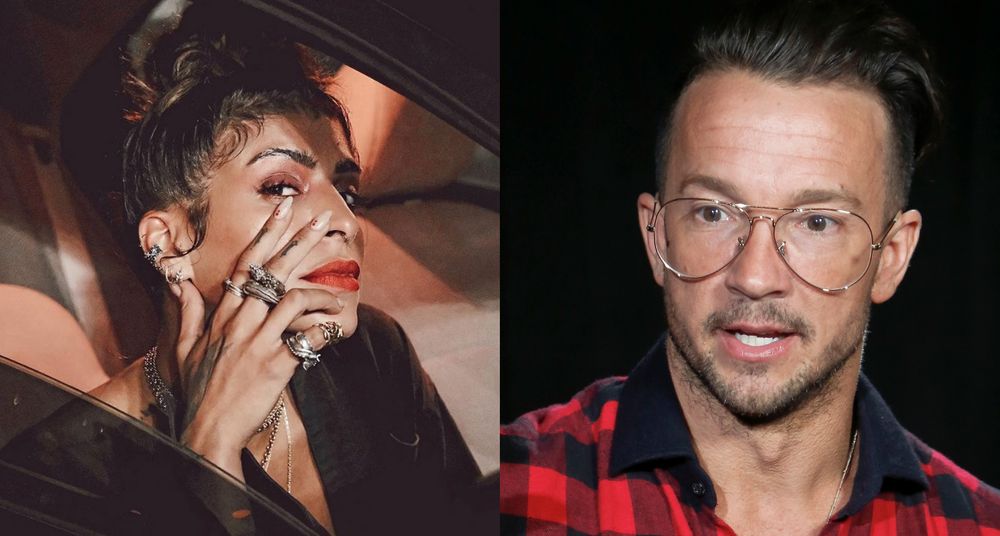 Ranin Karim will likely reveal more details about her relationship with Carl Lentz. "It was the most toxic thing I've ever had to deal with," Ranin says in a trailer for the show.
Karim talked to The U.S. Sun about the affair, revealing that Lentz approached her in May 2020 at Domino Park in Brooklyn. He flattered and flirted with Ranin, telling her that the most beautiful women came from the Middle East, where she draws part of her heritage.
"He told me his name was Carl but that's it, he wouldn't tell me his last name," Ranin said. "And he told me that his job was as a sports agent." Carl told Ranin that he didn't want her to Google him, preferring that they bonded in person.
Carl admitted that he was married for nearly two decades and had three kids, sparking Ranin's curiosity about this mysterious man. She used his phone number to search for his identity and couldn't believe what she'd found.
"He said he had absolutely never strayed outside of his marriage before and was feeling guilty," she said. "But he told me that when he met me, God told him to tell me that I need to know my worth and there's something special about me… whatever, whatever."
Even as Karim tried to walk away from the relationship, the affair continued. "Every time I said I'm done, he would come back and pursue me," she said.
Karim said Carl lied when he made it seem like his affair with her was only a fling. As the pair parted, Lentz reportedly told Karim that she was the only person he'd ever loved outside their marriage. She said:
"I wasn't there for just sex, we both found comfort and a deep, special connection with each other. I am very hurt because we both feel the same way about each other. He loves me and I love him. It was a love relationship that wasn't planned. It wasn't just a fling or just a sexual relationship."
Lentz faced sexual assault allegations from the family's former nanny in June 2021
Months after his dismissal from Hillsong Church, Leona Kimes, a former nanny in Lentz's household, stepped forward with sexual assault allegations against the disgraced pastor. "I also felt so ashamed and I had been told not to say anything or tell anyone," she wrote on Medium.
Leona explained that she started working in Lentz's household in 2011, where she often spent over 19 hours a day. Her work involved taking care of the kids, and the house before Lentz started requesting foot rubs and massages.
Kimes said she didn't know how to react when Carl started sexually touching her. "I was physically violated by his unwanted and repeated sexual touching of my intimate areas," she wrote. "I froze. Every time, I froze."
Laura reportedly learned of Carl's behavior and addressed the issue by blaming Leona. "I was blamed and silenced," she said. "I was the problem." In 2017, Lentz took responsibility for his actions but declined to confess to the church's leaders. The couple advised her to repent before firing her.
"I'd been fired from their family, but not from their staff," Kimes wrote. "I felt like it was my fault, leaving me full of shame. I wasn't given another role, and thought we could resolve it, though I wasn't sure how. I just knew we were all going to keep quiet."
After Carl was fired, Kimes opened up about her experience to the Hillsong Church hierarchy. Lentz and her husband have come under scrutiny for their treatment of volunteers at their Boston church.
Despite Carl's proclivity to infidelity, Laura can reportedly not leave her husband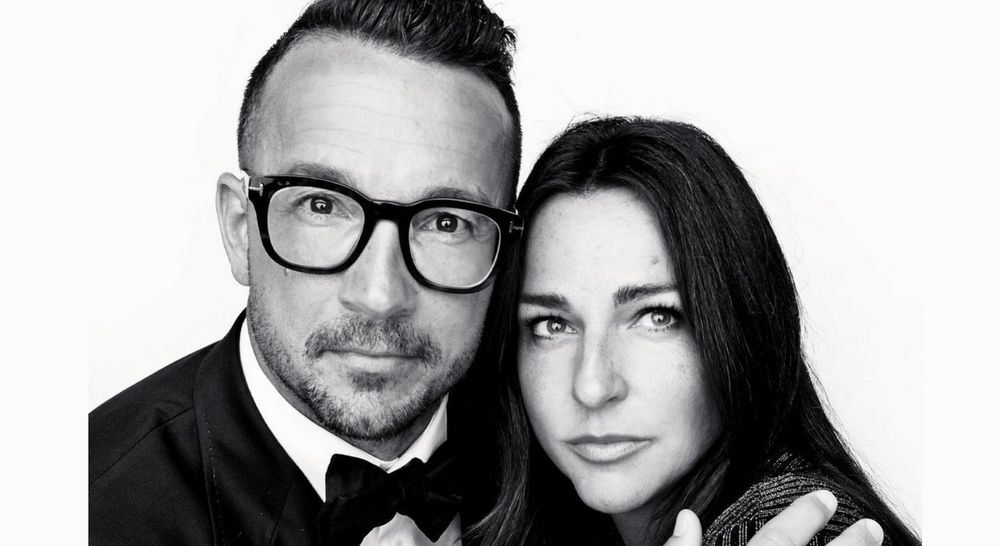 Carl and Laura married in 2003 and raise three children in Florida. After his dismissal, Lentz vowed to repair the broken bond with his family. He wrote on Instagram:
"I was unfaithful in my marriage, the most important relationship in my life and held accountable for that. This failure is on me, and me alone and I take full responsibility for my actions. I now begin a journey of rebuilding trust with my wife, Laura and my children."
Even in the religious community, cheating isn't an easily forgivable sin. However, Carl and Laura seemed to move on without the threat of divorce or separation.
A source told The Sun that despite Carl's admission that he was guilty, Laura believed he was innocent 'because she has no sense of self about him.' The source said that Laura is entirely dependent on Lentz and, therefore, cannot leave him:
"She's completely dependent on him and has been throughout their marriage both professionally and personally. Laura put all her eggs in one basket and now has nowhere else to go, she'll never leave him."
Laura had reportedly lost friends who've tried to open her eyes to Carl's behavior. She's even lost favor with members of her former church, the source said. The insider added:
"Laura told them they're 'cowards' and 'pathetic' for not believing Carl and being there for her family. She even called people who are angry with Carl's antics 'unchristian.' And has treated people horribly who again were just trying to help her. She's basically been exiled from Hillsong. No one from the church wants anything to do with her."
---