Cameron Herrin's eyes widened in disbelief as a Florida judge sentenced him to 24 years in prison for causing the deaths of 24-year-old Jessica Raubenolt and her 21-month-old daughter, Lillia. In May 2018, the then-18-year-old Cameron, his brother Tristan Herrin, and friend John Barrineau were arrested for contributing to the fatal crash that killed Jessica and Lillia.
According to investigators, Herrin crashed into Jessica and Lillia as he raced John on Bayshore Boulevard. Herrin, who was close to 60mph above the speed limit, lost control of his vehicle and hit the mother and daughter.
This piece will detail the Cameron Herrin story and look into the internet campaign asking for Herrin's release.
Cameron Herrin's advocates plan to appeal his 24-year prison sentence
Authorities swiftly determined that Cameron and John were street racing when the accident occurred. Cameron's arrest warrant put Cameron's speed at 102 mph before he started braking.
Cameron and John's attorneys entered pleas of 'not guilty' to two charges of vehicular homicide. In December 2020, the attorneys revealed that they had entered separate plea agreements with prosecutors.
In exchange for a guilty plea, John received a six-year prison sentence followed by 15 years of probation. The court suspended his license for five years, and he is expected to complete 200 hours of community service.
Cameron also pleaded guilty, but his was an 'open plea' that left his sentencing to the court. The defense and the prosecution would argue on the appropriate sentence, and a judge would make the final decision.
The judge in Cameron's case sentenced him to 9 years in prison for the first count of vehicular homicide and 15 years for the second count. "This crime took two beautiful lives and left four families broken," Attorney Andrew Warren said.
"No sentence can repair that damage or bring back the lives lost, but we hope this outcome delivers some comfort and closure for Jessica's and Lillia's families." Cameron couldn't hide his disbelief as the judge read out the sentence.
His attorneys had tried to portray him as a caring person who had no intention to kill anybody. They implored the court to look at him as a young boy who made a rash mistake due to his tender years.
Despite their efforts, Cameron's history of speeding and David Raubenolt's (Jessica's husband) testimony convinced the court to hand down the 24-year sentence. "There's really nothing the court can do that's capable of fixing the harm that has been caused to the victims in this case," Judge Christopher Nash said.
Cameron's attorneys filed to appeal the sentence. At the time of writing, the appeal hearings have not been set.
A campaign pleading for the commutation of Herrin's sentence has gained traction on the internet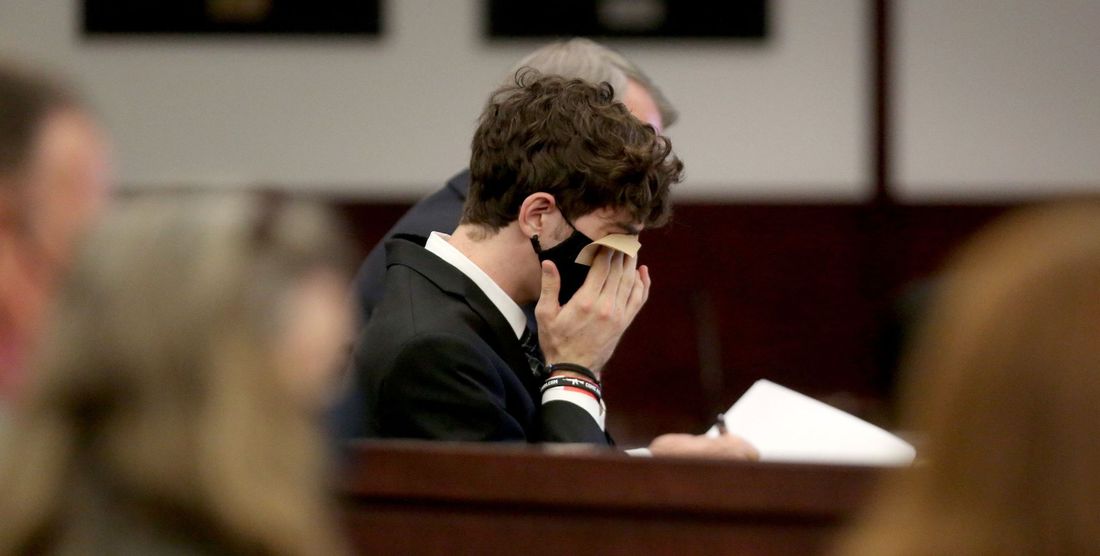 The campaign pleading for the release of Cameron Herrin started after a video showing Herrin's sentencing surfaced on TikTok. The video went viral, earning over 23 million views and 2 million likes.
It wasn't long before the conversation spread to Twitter, with hashtags pleading for Cameron's release trending on the platform for days. The users behind the campaign tagged Florida Governor Ron DeSantis and President Joe Biden pleading for Herrin's leniency.
The dominant message was that Cameron didn't deserve such a harsh punishment for an accident. The campaign encountered some resistance, but the waves of accounts asking for Cameron's release overpowered any opposition.
"Getting 24 years for the unintentional terrible and tragic incident is not fair… We stand with Herrin cause we are humans and we all make mistakes no matter what is our race, religion, or language," one user wrote.
However, the flood of internet support for Herrin might be misleading. Dr. Loni Hagen, a professor at the University of South Florida's School of Information, investigated the accounts supporting Herrin and found an overwhelming majority of them to be bots.
Hagen told 10 Tampa Bay that she estimated that 91% of the accounts supporting Herrin's campaign were bots. The bots have probably been created by a few people who want to make it seem like the campaign for Cameron's release has widespread support.
"Bots are straightforward. They are a way of amplifying someone's voice on social media by making it look like lots of people, and I do mean people, lots of people are for a particular issue," Dr. Ron Sanders, a staff director at Cyber Florida, explained.
A campaign popularized by bots can influence real people as it is challenging to differentiate bot accounts from real accounts. "The casual or unsophisticated user of social media is going to have a hard time discerning the truth and mis – or disinformation." Sanders added.
Also read: Brock Turner's life in 2021 – The convicted sexual offender lives and works in Ohio
---