You've probably come across the #FreeCain hashtag while browsing social media in the past few weeks. The campaign relates to former UFC fighter Cain Velasquez's arrest on charges ranging from assault to attempted murder. 
Cain Velazquez was a two-time UFC heavyweight champion, with his 2010 first-round championship win over Brock Lesnar ranking near the top of his career highlights list. Velazquez retired from the UFC in 2019 and joined the WWE. However, he was let go by the WWE due to budget cuts occasioned by the coronavirus pandemic.
Cain was arrested for chasing and shooting accused child molester Goularte Jr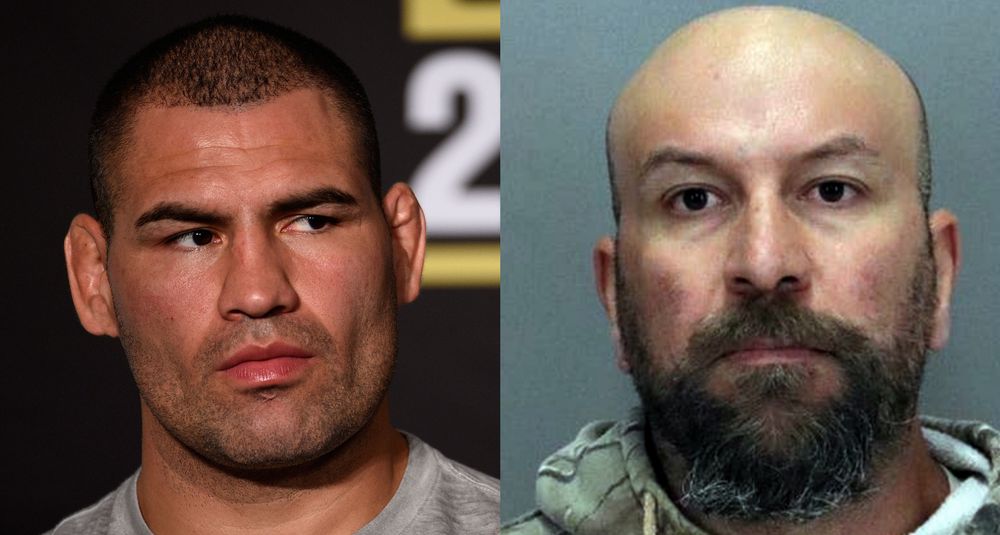 Cain Velasquez allegedly pursued Goularte Jr. for 11 miles while firing multiple rounds of .40 caliber rounds inside the vehicle. Goularte's stepfather was hit by a bullet and treated at a local hospital for non-life-threatening injuries.
The San Jose Police Department arrested Cain without incident and held him without bail until his court date.
Harry Goularte Jr. is accused of committing a lewd and lascivious act with a child under 14. The unidentified child is a close relative of Velazquez and is reportedly four years old.
Per court documents, Harry took the child into the bathroom of a daycare center and touched his genital area. The child testified that the act happened '100 times', and Goularte told him not to tell anyone about his actions.
The child added that Goularte had also lured other kids to the bathroom. Goularte lives in the same building as the daycare center run by his mother. He was released on bail, contrary to the wishes of the prosecution.
Prosecutors charged Velazquez with ten counts, including first-degree attempted murder and nine gun-related charges. If found guilty of all charges, Cain faces more than 20 years in prison.
Velazquez will remain in prison after a judge rejected his bail request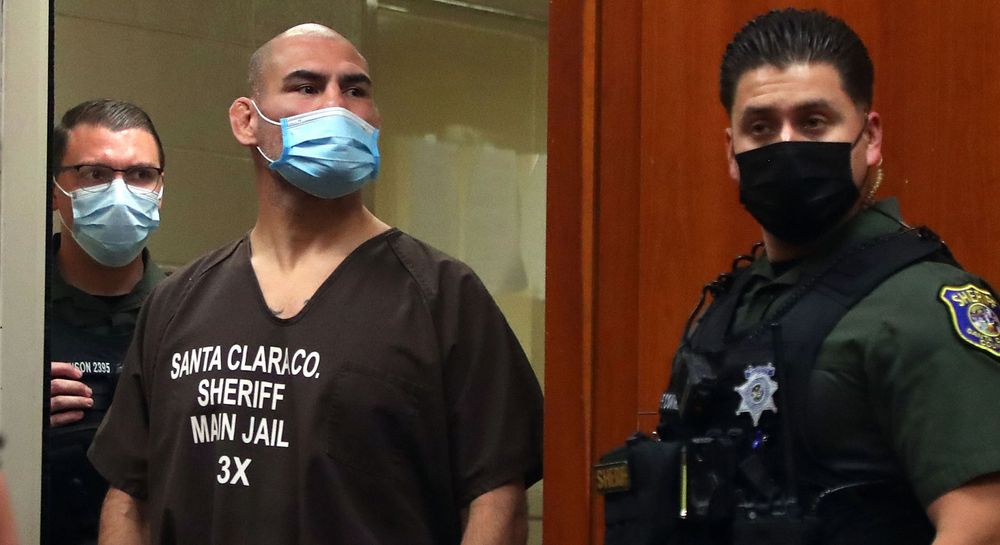 Judge Shelyna Brown rejected Cain Velasquez's bail application in early March 2022.
Velasquez's attorney Mark Geragos argued that Cain wasn't a flight risk. Mark said that he'd confiscated Cain's and his wife's passports and received numerous letters of support for the wrestler. He asked that the court allow Cain to await trial at home.
Deputy DA Aaron French countered using a statement by Goularte's mother Patricia, who said the family remained traumatized by the day's incident.
Judge Brown sided with the prosecution. She said: "It is clear to this court that there is clear and convincing evidence that there is a substantial likelihood that release would result in great bodily injury, not just to the named complaining witnesses in this case but to Santa Clara residents at large."
The judge added that Cain's reckless pursuit of Goularte placed other citizens at risk of injury or death. "Anyone could have been injured," she said. "Anyone could have been killed. With that said, this court is making the ruling that the risk is too great and that there will be no bail set at this time."
Cain has received overwhelming support from the wrestling community
The wrestling community has rallied in support of the retired UFC champion. Past and present fighters and wrestling executives have sent letters asking for leniency and painting Cain as a family man with no criminal record.
"I have known Mr. Velasquez for more than 15 years, and during his time as an active athlete with UFC, he represented our company with dignity and always treated others with respect," UFC president Dana White wrote. "He was a model example of how a professional athlete should carry himself."
Cain's longtime friend Daniel Cormier wrote that Cain had helped him on numerous occasions. He described Velazquez as a father and husband trying to provide for his family.
"During the pandemic when many gyms and restaurants were closed, Cain opened his home and provided a place for wrestlers to train and eat," Cormier wrote. "He even housed them."
Mark Geragos, Cain's celebrity attorney, solicited the letters hoping to use them during the trial. People have also used social media to voice their support for the legendary fighter.
The overwhelming message on social media is that most people would have done the same if placed in Velasquez's situation. "I would have done the same thing if not worse," Ronda Rousey tweeted.
Popular podcaster Joe Rogan spoke with former UFC fighter Michael Bisping about Cain's actions. Rogan said that he wished Cain used his hands instead of a gun:
"I mean, my only wish is that he did it with his hands. My only wish is that he just ran the car off the road, pulled that guy out of the fucking car, and beat him to death. Fuck you. That is a sickness. There's like a certain sickness that people have, that human beings have, as sicknesses of the mind. But that one, the molesting a fucking baby? The molesting children is the sickest of all of those sicknesses."
---