Brenda Lafferty and her 15-month-old daughter Erica were the unfortunate victims of Ron and Dan Lafferty's depravity and extremism. Ron believed that people, including Erica and Brenda, were 'obstacles' in his path and had to be 'removed in rapid succession that an example be made of them.'
The infamous Lafferty murders and the events that led to them feature in the recently concluded Hulu documentary Under the Banner of Heaven.
Daisy Edgar-Jones does a great job portraying Brenda, but Lafferty's sister Sharon Wright Weeks told Deseret News that Brenda in the series isn't the Brenda she knew. This is Brenda Lafferty's story.
Brenda was a mother figure to her siblings and was adored by the community
Brenda Lafferty was born in July 1960 in Logan, Utah, to LaRae Hatch Wright and Dr. James Lewis Wright. Sharon Wright Weeks told Deseret News that Brenda was learning to walk when the family moved to Ithaca, New York.
After Dr. James completed his education, the family moved to Idaho and settled in Kimberly. Brenda enjoyed visiting her grandparents' farm in Montana, where she would ride a gentle red horse named Happy.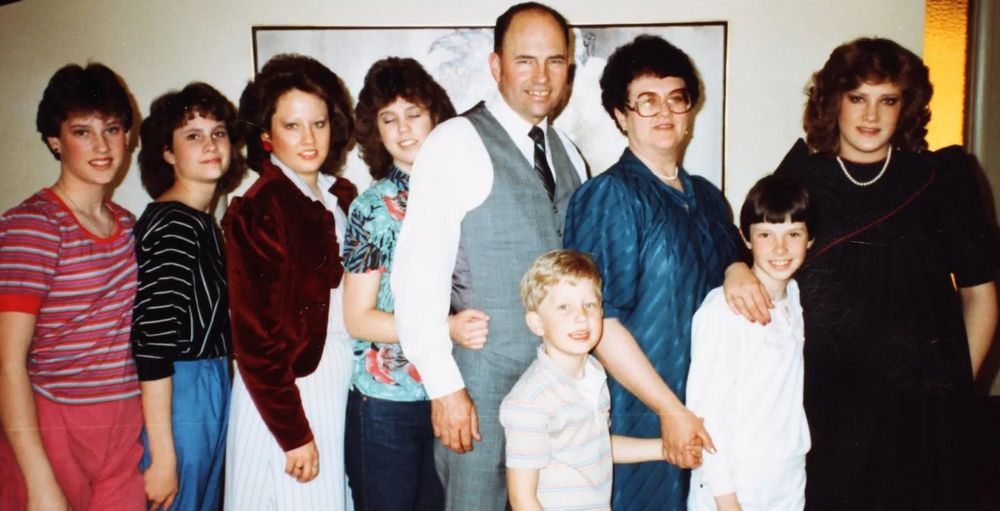 Brenda was kind and caring towards her siblings. As such, LaRae and James didn't mind leaving her in charge of the brood. Joanna Wright Henry, another sister, told the outlet:
"Brenda and I always had a very different connection. She was like a mother figure to me. She used to carry me around on her hip, curl my hair and help me get dressed for church."
Sharon told Deseret News that she was scared witless when Brenda found out that she'd stolen $5 from Brenda's purse to donate to a charity drive. Brenda did react at all how Sharon expected. Sharon said:
"[She was] so proud of me for wanting to donate that money. She wasn't even angry with me for stealing. That was such a profound feeling of forgiveness that I got from her."
Rather than ask for her money back, Brenda asked Sharon if she still wanted to donate the money. "That's the kind of person I remember her being, even from the start," Sharon said.
People felt irresistibly drawn to the naturally beautiful Brenda. She and her friends went to the movies and loved long drives. Brenda would take her siblings for drives though she wasn't allowed to.
Lafferty loved scrapbooking and reading – and particularly liked J.R.R. Tolkein's Lord of the Rings. "She could talk in Elvish, she could write in Elvish," Joanna said. "She would have loved the Lord of the Rings movies."
Brenda's liberal nature irked some members of the Lafferty family
Brenda grew up attending The Church of Jesus Christ of Latter-day Saints. Her family employed a liberal interpretation of the religion that suited Brenda's outgoing nature to a tee.
After graduating from high school and placing first runner-up at the Miss Twin Falls, Idaho, pageant, Brenda enrolled in Brigham Young University to study broadcast journalism. Brenda met Allen Lafferty at BYU.
The pair hit it off and soon met each other's parents. Brenda's family loved Allen and approved of the couple's marriage. The pair married on the same weekend that Brenda graduated from BYU. Sharon described the temple wedding as a special occasion for Brenda:
"My older sister Betty had already gone through the temple and Brenda was so excited to go through with her. Betty was her best friend; it meant the world to her. She loved the temple, she loved seeing her whole family together dressed in white."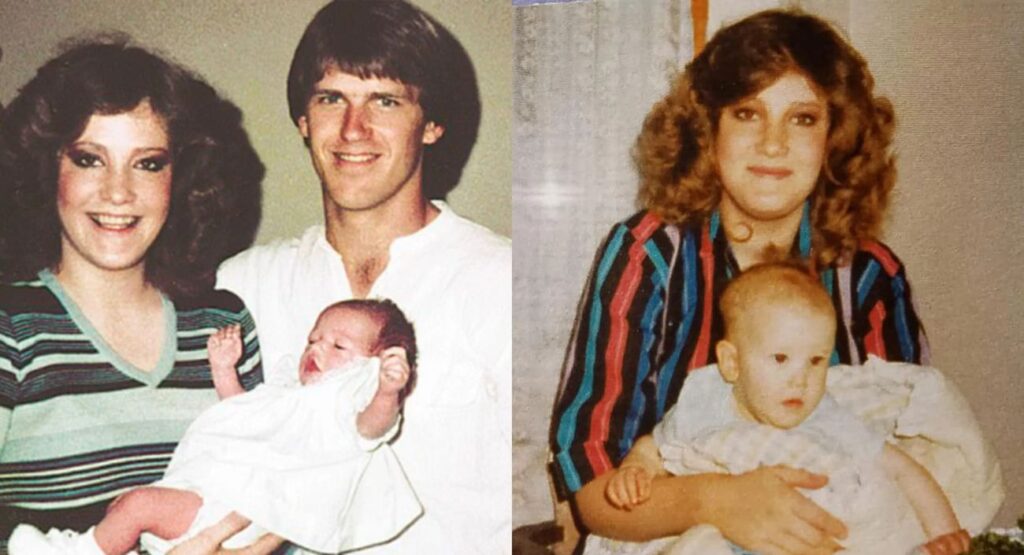 "Brenda welcomed and embraced everyone," Sharon added. However, some members of the Lafferty family found discomfort in Brenda's warm embrace. Brenda's relatively independent ways irked the deeply conservative Ron and Dan Lafferty, Allen's brothers.
The Laffertys were raised to distrust the government and modern medicine. Ron and Dan believed in polygamous and patriarchal ways that the Mormon church had long since abandoned.
Dan was the first of the five Lafferty brothers to find meaning in the old Mormon texts. He gradually recruited the other brothers, with Ron becoming a passionate follower and Allen resisting the calls to religious extremism, primarily due to Brenda's influence.
The Latter-day Saints church excommunicated Ron and Dan, prompting them to join a fundamentalist group called the School of Prophets. The group believed the church had lost its way by admitting Black converts and banning polygamy.
Lafferty's husband Allen didn't warn her that his brothers intended to kill her and Erica
Ron Lafferty blamed Brenda for his wife's departure to Florida. Dianna, Ron's wife, had convinced him to talk Dan out of his wild ideas, but Dan prevailed, turning Ron against Dianna.
He started treating Dianna like a servant instead of a wife; he also expressed a desire to marry more women and marry off his teenage daughters. Dianna turned to Brenda for advice, as she was the only Lafferty wife resisting Dan and Ron's demands.
Sharon Weeks told A&E that Brenda helped Dianna and her six children escape to Florida. She said:
"[Ron's wife] Diana really loved Brenda. Because all of the other [Lafferty] brothers had wives that they treated like second-class citizens, Brenda ended up giving Diana the courage she needed to leave. Afterward, he became really fanatical and almost a religious zealot."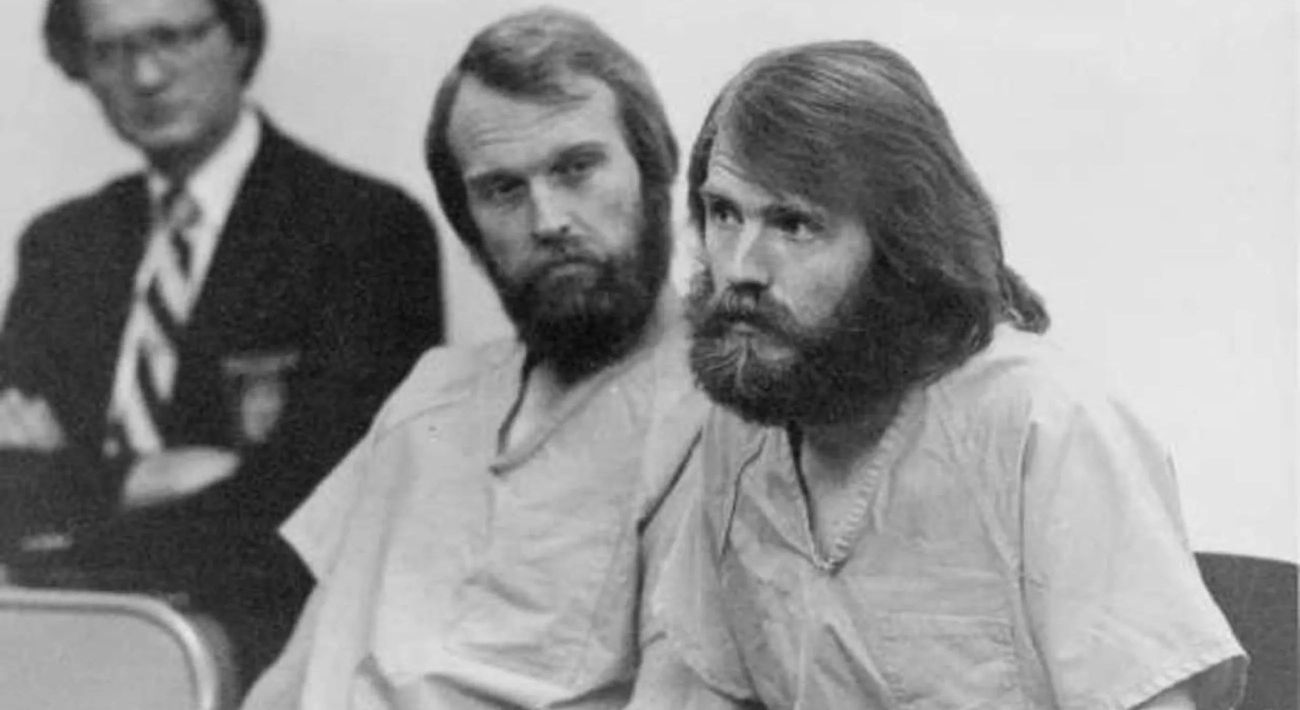 Ron ordained himself a prophet who could receive messages from God. He explained his plot to kill Brenda and Erica to Dan, who in turn asked Allen what he thought about Ron's prophecy.
Allen said he hadn't received such a revelation from God and said he would defend his family at all costs. However, Allen didn't tell Brenda about Ron's plot.
"If he [Allen] had told Brenda about Ron's revelation, she would have been out of there in a minute and she'd still be alive today," Brenda's sister, Betty Wright McEntire, told E! News. "But Brenda didn't know anything about it."
Ron convinced Dan to participate in the murders by telling him that he was the 'arm of God.' The brothers interpreted it to mean that 'Dan was to do the actual killing,' Jon Krakauer wrote in his book Under the Banner of Heaven.
"I knew it was going to come to this," Brenda said, according to Chip, one of the brothers' accomplices. "Don't hurt my baby! Please don't hurt my baby!" Brenda yelled. Dan proceeded to slit Brenda and Erica's throats.
Brenda and Erica were buried in Sunset Memorial Park Cemetery in Twin Falls, Idaho. Their joint gravestone features a quote Brenda used when editing her high school's yearbook: "The life spent doing good and accomplishing goals will be remembered beyond that span of life itself."
Brenda's sister opines that Under the Banner of Heaven got many things wrong, especially Brenda Lafferty
In 2011, Sharon Weeks received a visit about a production detailing Brenda's life and murder. At the time, she thought the creators wanted to make a film, not a seven-episode series that lost Brenda's essence.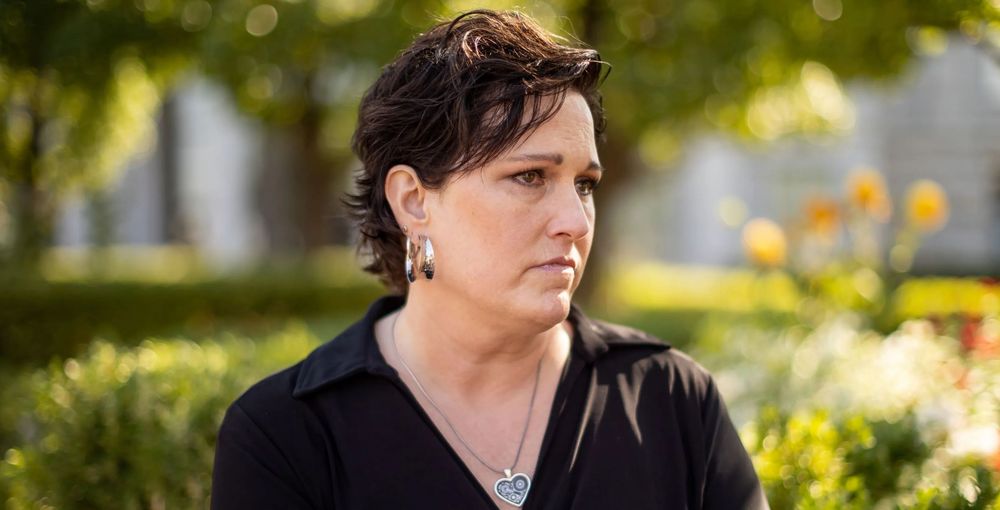 "I wished it wouldn't have come to fruition," Weeks told Deseret News. "Because it's painful, not just for me but for members of our family."
Weeks told the outlet that the series got many things wrong, especially Brenda Lafferty. For instance, in keeping with the show's unflattering depiction of the Mormon religion, episode 3 depicted Brenda's wedding as creepy – but Weeks insists it was a lovely occasion.
"It was a personal, beautiful experience that she absolutely cherished," Weeks said. "She loved every bit of it. She didn't think it was weird. She didn't think it was creepy." Sharon said her mom raised her daughters to be prepared for the ceremony. "I feel like they betrayed Brenda."
Furthermore, Brenda had a normal relationship with her religion, yet the series portrays her as a religious fanatic. Weeks said: "When you watch the show, they say 'Heavenly Father' like 30 times in the first 10 minutes. And she just didn't talk like that."
Sharon praised Daisy Edgar-Jones' acting but said she didn't see the Brenda she knew in the series. "That's not Brenda," Weeks said. "I do not recognize her at all in any of the show."
Weeks said that the series accurately brought out Brenda's journalistic ambitions but falsified some of her experiences in college. For instance, no BYU professor made sexual advances toward Brenda; if they had, Brenda would have reacted differently than the depiction in the series.
"She would have punched somebody," Weeks said. "She wouldn't have sat there and calmly talked to somebody if she felt threatened."
Sharon hopes that people keep in mind Brenda and Erica's humanity while watching the show. "I don't want her to be embarrassed," Weeks said. "I don't want her to be vulnerable."
Read Next: Where is Allen Lafferty now? His secretive life after the trial
---