Brandon Mateo was described in his obituary as a selfless and fun-loving food enthusiast. It read: "He was fiercely protective of his friends and wouldn't tolerate bullying. He said please, and thank you, and held doors open for everyone. Brandon had the brightest future ahead of him, and we don't know how to breathe without him."
Mateo was only 14 when he committed suicide via a self-inflicted gunshot wound to the head. He died in February 2020, and years later, people remember his name: His mom, Shannon Mateo, has kept Brandon's name alive by championing causes in his name.
Brandon Mateo was seeing a therapist and taking mental health medication when he died
Brandon Mateo was born on 1st August 2005 to Shannon and Robert Mateo. He was a happy child, but Shannon and Robert opined that he was lonely. Therefore, they got him a younger brother named Codi. Mateo, with rare golden eyes, treasured his loved ones. His obituary reads:
"Brandon was the kind of kid who gave hugs freely. He hugged us at least five times a day. He said 'I love you' every morning, every night, after dinner, and just because. He always told us to have a good day, to sleep well, and to do good."
When the 12-year-old Brandon opened up about thoughts of mental illness, his parents took it seriously: they paired him with his chosen therapist and bought him the drugs he responded positively to. Furthermore, the family spent more time with him, showing him love and appreciation.
Per a GoFundMe page set up for the Mateo family, Brandon was improving. "His smile became bigger and it came more often," it reads. Unfortunately, the help they offered Brandon wasn't enough: on 18th February 2020, Mateo arrived home from school, sent his final text message, and took his own life.
"One day, you know, the chemicals in his brain couldn't keep up with the medicine, I don't know, there was no catalyst, there was no event, nothing," Shannon told 8 ABC.
Via a 12th December 2022 Facebook post, Shannon said that a broken heart contributed to Brandon's suicide. She wrote:
"This is your reminder to never marginalize teenage love. I knew the importance of it, because I remember love at age 14. I did everything right with Brandon after he disclosed, but after 3 months his broken heart became too much to bear."
Shannon urged parents to listen to their kids and take note of their mannerisms. She continued: "Never trivialize what your teens deem important. Hear them. Empathize with them. And stop asking for a why. When you ask for a 'why,' that someone can't explain they feel more broken."
Brandon's death sparked a conversation about suicide in Washoe county
When Brandon passed away, suicide was among the leading causes of death among teens in Washoe County. Yet, to Shannon's disbelief, nobody wanted to discuss mental health. Shannon told 8 ABC:
"There is nowhere for people with mental health problems to just go and be with people like them and say it's ok to be this way. Suicide doesn't really get attention. Nobody wants to say suicide, but it's sad for Damonte because they are getting dragged into something that they are not at fault for at all."
Brandon's death sparked action from authorities, who encouraged people to take about suicide and mental health. Shannon helped the Washoe County Sheriff's Office create videos about mental health in May 2021.
"It's his mother's mission to talk about suicide openly, so that others might be willing to broach the subject with their loved ones," the Washoe County Sheriff's Office posted on Facebook on 21st May 2021.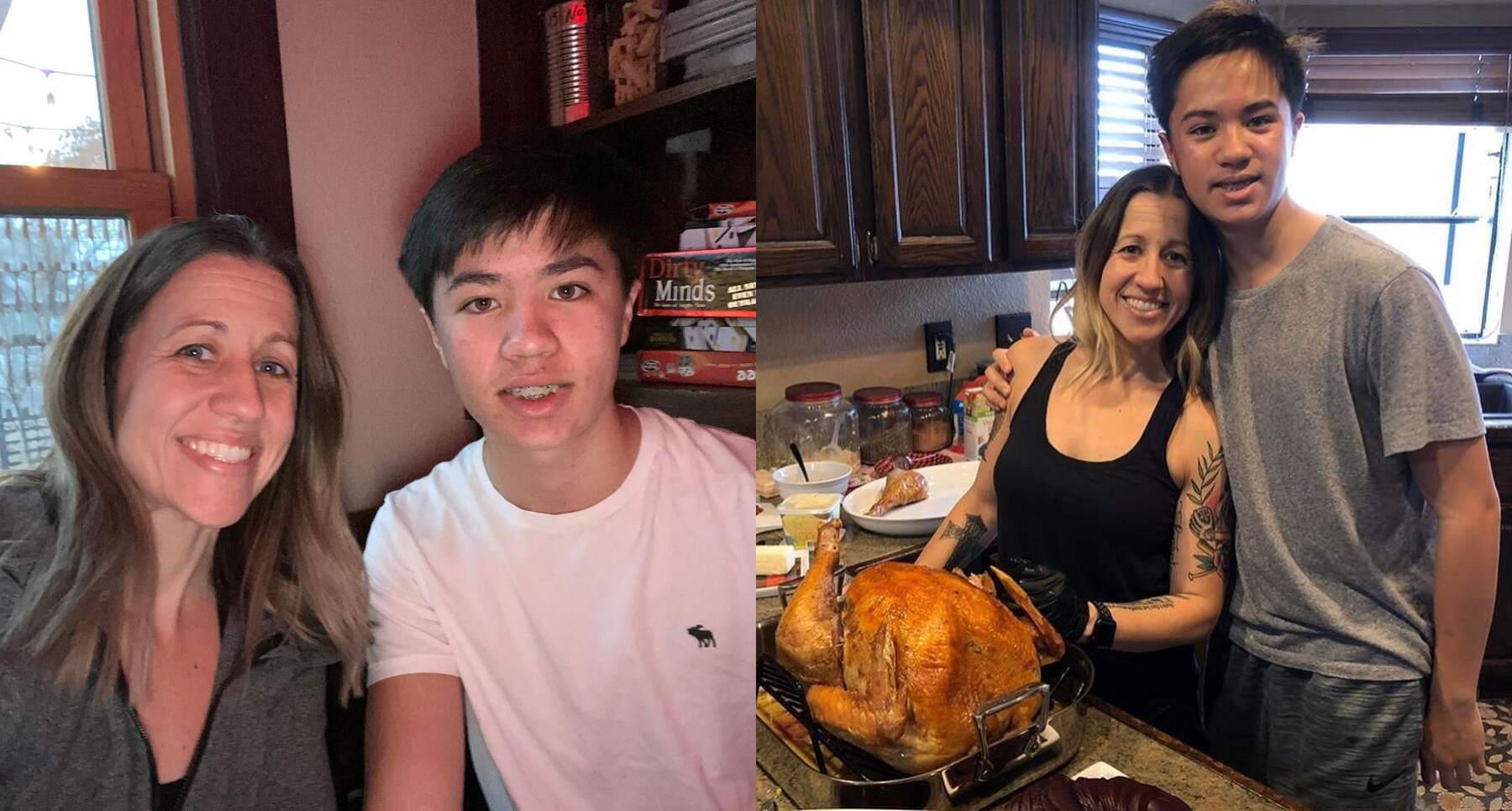 Shannon often asks people to donate to suicide prevention causes and campaigns based on Brandon's interests. For instance, in December 2022, she asked her Facebook followers to fund a Bees Buddies scholarship program created to celebrate Brandon's love for cooking. The 6th December 2022 post reads:
"He loved to cook. That's why Bees Buddies is offering a $500 scholarship to one senior who graduates with the Damonte Ranch High Foods Certificate."
Brandon's family has tried to move on, but it hasn't been easy
Shannon obviously misses Brandon – you can tell by the number of times she posts his photos on an Instagram page she runs by his name. The page shows that the Mateo family has done their best to move on from the tragedy.
In late March 2021, Shannon married Brandon's father, Robert. "My only. Always. Forever. All I will ever need. Ever," Shannon captioned a carousel post of her and Robert at the ceremony. 
Shannon also uploaded an Instagram video of her and Codi dancing alongside the following caption: "The reason I still wake up every day. The reason I can breathe at all. The human who makes me smile and laugh daily and dances a billion times better than me."
Brandon's family has done its utmost to carry on even as the calamity of Mateo's suicide weighs them down. An update by Shannon Mateo on the family's GoFundMe page thanked people for helping pay for the family's therapy. Mateo wrote:
"It's insane how much therapy costs for our family during times of tragedy. Last month your donations allowed us to pay the medical bills for July. We will owe all of December for Shannon as she was not covered by any insurance and then have the next few years moving forward."
---