The 2022 MTV VMAs had many memorable moments, including Bad Bunny's historic Artist of the year award win – he became the first non-English act to win the coveted prize. Bad Bunny didn't make it to the awards ceremony, instead delivering his performance of Titi Me Pregunto from the Yankee Stadium.
The performance created a social media storm as Bad Bunny passionately kissed a male dancer during his rendition of the hit. As expected, questions about the reggaeton artist's sexuality arose, with many claiming that he could be 'at least bi.'
Thankfully, Bad Bunny has addressed his sexuality.
Bad Bunny said in 2020 that he identifies as sexually fluid
Bad Bunny told the Los Angeles Times that he identified as sexually fluid. During the February 2020 interview, Bad Bunny said he was heterosexual but couldn't tell what he would identify as in the next few years.
"It [sexuality] does not define me. At the end of the day, I don't know if in 20 years I will like a man. One never knows in life. But at the moment I am heterosexual and I like women."
Bunny also told Rolling Stone that he felt like a part of him has always felt feminine. "I have always felt like there [was] a part of me that is very feminine," Bunny said. "But I never felt as masculine as I did the day I dressed up like a drag queen."
Bad Bunny has shown support for the queer community. In February 2022, he appeared on Jimmy Fallon's show with a t-shirt addressing the murder of Alexa Negron Luciano, a Puerto Rican transgender woman. "Homophobia in this day and age? How embarrassing," the message on the shirt loosely read.
Bunny is no longer dating photographer and jewelry designer Gabriela Berlingeri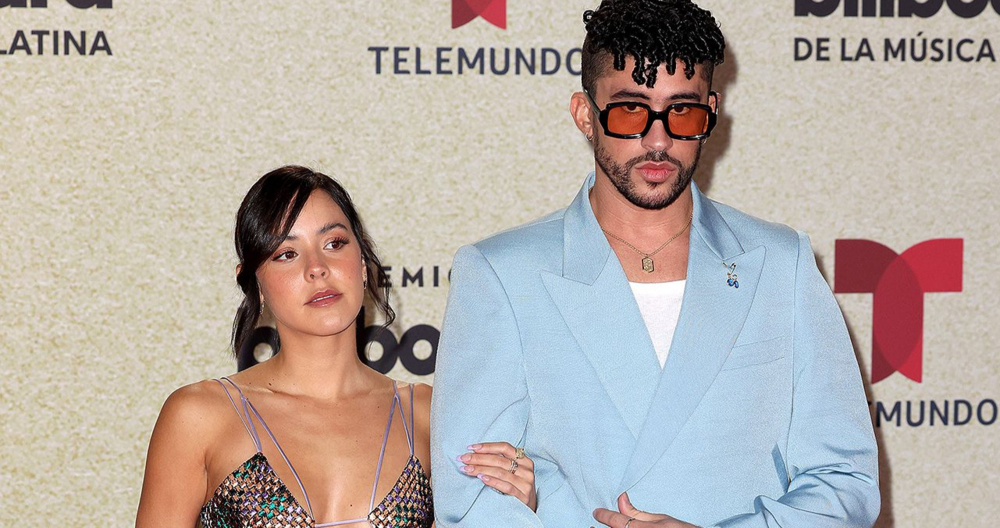 Bad Bunny declined to tell the Los Angeles Times who he was dating. However, the world knew he was in a relationship with photographer and jewelry designer Gabriela Berlingeri. The pair met in 2017 at a restaurant and started dating.
Berlingeri photographed Bad Bunny for Rolling Stone's May 2020 cover, becoming the first Latina to shoot the magazine's cover.
In July 2022, Bad Bunny confirmed he and Berlingeri were no longer dating but had remained close friends. He said on Instagram Live:
"People are always asking if Gabriela is my girlfriend, your wife, your mother, no one knows what we are. Right now we are best friends. If she wants to have a boyfriend she can, because we're best friends, just as if I want to have a girlfriend I can, because we're best friends."
---