Darcey Silva is an American television personality who gained fame for her appearance in 90 Day Fiancé. She didn't have the best time on the show, but she gained enough popularity to prompt the directors to create a spinoff show known as Darcey and Stacey.
Darcey and her twin sister Stacey are the stars of Darcey and Stacey. The sisters' love lives feature prominently on the channel. Fans are hoping that Darcey finally experiences some luck in the love department after experiencing painful heartbreaks in the past.
This piece will look at whether Darcey and her latest boyfriend, Georgi, are still together.
Darcey and Georgi broke up after both contacted their exes
Darcey and Stacey season 2 focused on the downfall of Darcey and Georgi's relationship. The couple couldn't agree on anything. Almost everything sparked an argument between them, from money to gifts. 
Then, Darcey contacted her ex, Octavia. Georgi felt hurt like any other person would if their partner contacted an ex during a time of turmoil. He retaliated by contacting his ex, Jesse Meester, a decision he immediately regretted. 
Darcey ended the relationship via a phone call from Turkey. She first addressed Georgi's cold goodbye to her as she headed to Europe and questioned whether Georgi loved her. Darcey said:
"I wasn't quite sure what kind of mood or demeanor you were gonna be in because the goodbye that you gave me when you left Connecticut wasn't very nice. It was very hurtful. Do you even love me, Georgi?"
Darcey brought up Georgi's call to Jesse, calling it 'very painful.' Her criticism of Georgi was kind of hypocritical, considering that she called her ex first, a point Georgi subtly tried to put across. "You're never trying to understand the things you do, how it's affecting me, it's always about you," Georgi said. 
Darcey had heard enough. She argued no more, instead telling Georgi that she'd ended the relationship. The reality star said:
"I'm gonna say my piece right now because I think I deserve much better than what I'm getting. I don't want a relationship like this, I deserve more. I don't think you treat me how a fiancé should. And you have plenty of time in the apartment before I get back to figure things out, but I can't do this anymore."
Rusev tried to salvage the situation by imploring Darcey to stand firm and work to solve the couple's issues. "I'm standing in my power now, and you can't take that away," she said. "I'm done," Darcey said as she hugged Stacey Silva. "I'm happy and I have peace about it."
Some rumors claim that Georgi and Darcey are still together. Darcey's recent photos show her without an engagement ring, but Georgi has posted photos showing the pair hanging out. Maybe they've canceled the engagement but continue working on the relationship? Time will tell.
The couple were both committed to pursuing a long-term relationship
Darcey appears to have found her perfect match in Bulgarian masseur and model Georgi Rusev. Georgi and Darcey met online, and from the first date one could tell that the couple had a strong connection. Darcey told ET that Georgi is the perfect boyfriend, and that he has a different demeanor from the guys she's dated in the past. She said:
"I have an open heart and he's an amazing guy. He's someone who has a different demeanor than the last two, thank god. For me, I feel like I get to honor myself and say what I want in a relationship. He's very patient with me, calm and so understanding and we have a lot of fun. I mean, let alone, he's a hot, sexy Bulgarian guy, who wouldn't want that?"
Darcey's two previous relationships ended in traumatizing heartbreaks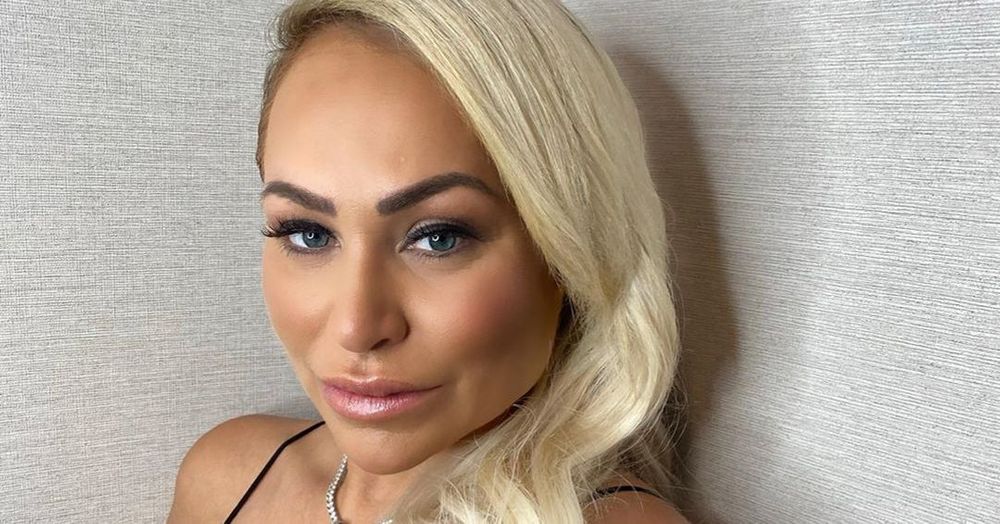 Darcey's previous relationships with Jesse Meester and Tom Brooks didn't end well. Jesse and Tom broke her heart, and fans could tell that Darcey was traumatized. Darcey learned some painful lessons and is committed to not repeating them. She told ET:
"I learned from the past. I learned what I don't want. I'll cherish the good memories but all in all, it was both, like, a toxic situation. I never expected it to happen that way but I love big and I give big and they just… were too hard to handle. I didn't just want to be involved with someone who was kinda going to lower my worth and I knew I was going to rise above in the end."
Darcey's fans hope that Georgi gives Darcey the love that her heart craves and deserves.
---