Anna Delvey used cunning, forgery, and unflinching confidence to con her way into Manhattan's elite social circles. Delvey, a German native whose real name is Anna Sorokin, posed as the heiress to a lucrative solar company looking to open an exclusive art club in Soho.
Delvey's scam worked for a while, but occasional slipups attracted the attentions of authorities, leading to an investigation into her dealings. Anna's failure to pay bills and loans and use of fake documents led to her arrest in October 2017.
Her story features in Netflix's series Inventing Anna, which concludes with her highly publicized trial.
Anna is detained by ICE awaiting deportation to Germany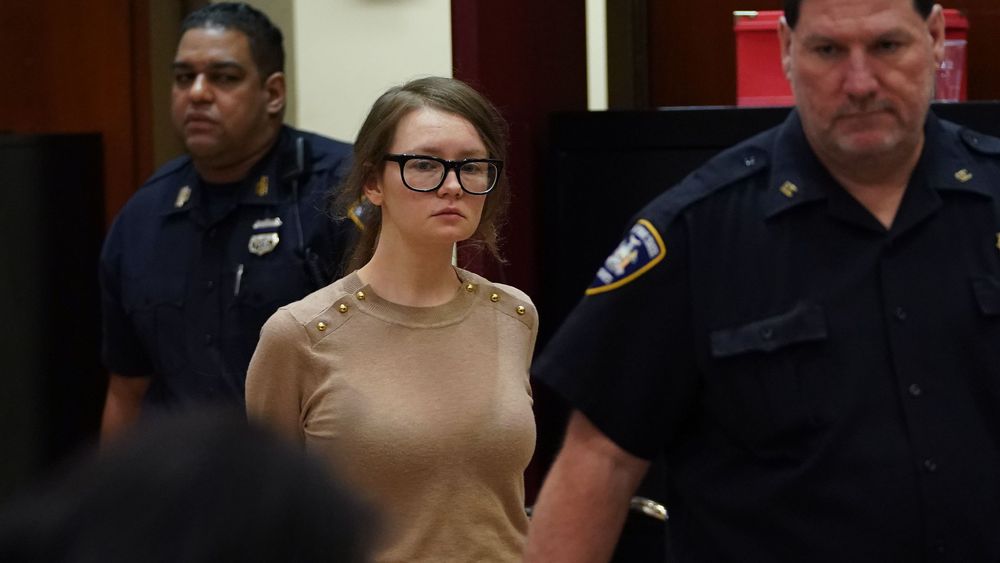 Having served about four years in prison, Anna secured early release on parole due to good behavior. "I just want to say that I'm really ashamed and I'm really sorry for what I did," Anna said during her parole hearing, per The New York Post.
After her release, Anna told Insider that she was upset to go to prison but didn't see it as a deterrent against committing future crimes. "If you focus on the stuff that you like and want to do it, you can make it work," Anna said.
She referred to prison as a 'huge waste of time' and added that she understood why so many people in jail do drugs. Delvey claimed to be a celebrity in prison, which led to some 'unprofessional' encounters with prison officers.
The state of New York invoked a law that prevented Anna from earning from the proceeds of her crimes. Therefore, she couldn't receive the money Netflix paid her as a consultant on Inventing Anna. Authorities used the cash to pay back the nearly $200,000 Anna owed in restitution.
Anna planned to reinvent herself following her release. She opened social media accounts and offered interviews to media houses. "I would like to show the world that I'm not this dumb, greedy person that they portrayed me to be," Anna said on ABC's 20/20.
However, the U.S. Immigration and Customs Enforcement (ICE) didn't offer Anna enough time to reestablish herself in society. She spent several weeks in New York before ICE took her into custody in late March 2021 due to a visa violation.
A judge declined to approve her release, agreeing with an ICE attorney who argued that Anna's Instagram posts demonstrated that she wasn't rehabilitated. ICE plans to deport Anna to Germany, but Anna has filed a motion seeking asylum.
Delvey remains in ICE custody as authorities process her request. In February 2022, Anna wrote a mopey article on Insider about her incarceration, coronavirus diagnosis, and feelings about Inventing Anna. Delvey writes:
"It makes no sense for me to still be here long after they have brought in and then released numerous violent offenders (robbers, rapists, would-be murderers) and people with an assortment of felony DUIs and grand larcenies. I thought I'd never see the inside of another correctional institution again."
Anna plans to clear her name and start legitimate businesses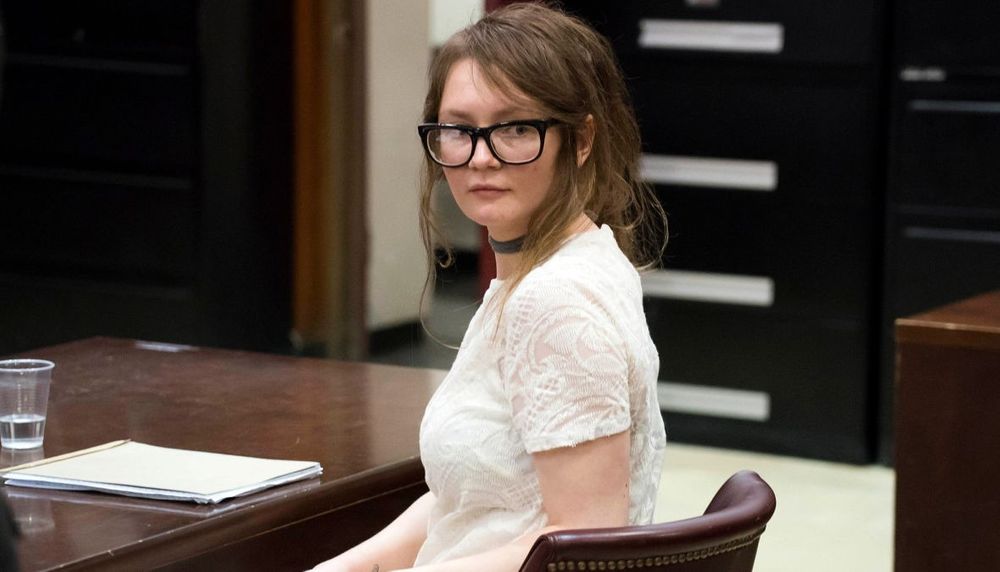 Anna has filed a motion to overturn her criminal conviction and plans to start legitimate businesses. Per The New York Times, Anna hopes to move to London if she's deported to Germany.
Delvey told the outlet that she'd made investments in cryptocurrency and technology. She is also interested in banking, artificial intelligence, and criminal justice reform. "Ideally, if all goes well, I'll have my own investment fund," she said.
Anna's lawyer, Todd Spodek, told the publication: "I don't know how realistic some of these business endeavors are. But I'm confident that this won't be the last time we hear from Anna, and I know that she will go on to great things."
Delvey plans to write books about her experiences. So far, people have told Sorokin's story from other people's perspectives; Anna's writing will likely bring out the narrative from her point of view, which promises to be an exciting read.
Anna told Insider that she wants to write about the prison system's inadequacies and the misconceptions surrounding it. She explained:
"But I have literally 10 boxes full of paperwork where I've been writing down my words from Rikers and Albion. So I just need to get everything together. My point is basically going to be like the pointlessness of the whole thing. They just wasted everyone's time and money."
Delvey opines the prison is not as cruel as people believe, but it's still unnecessary. During her stint in Rikers, Anna often clashed with authorities and was disciplined over thirty times. Prison authorities held her in solitary several times for starting fights and disobeying rules.
Anna adopted a different attitude following her sentencing, which led to her release on good behavior. She told The New York Times that a positive of her time in prison is that it gave her more material to write about. "I guess I'm fortunate enough to go to real prison, so I'll have more material," she said.
Delvey doesn't regret her actions and maintains that she never set out to con anyone
"The thing is, I'm not sorry," Delvey told The New York Times a day after her sentencing. "I'd be lying to you and to everyone else and to myself if I said I was sorry for anything. I regret the way I went about certain things."
Anna's comments came up during her parole hearing. She told the board that the reporter twisted her words and took her out of context. "I completely understand that a lot of people suffered when I thought I was not doing anything wrong," Anna said.
Delvey maintains that she never set out to defraud or steal from anyone. "I never really went, 'Oh, let me go a defraud City National Bank, that will be the best thing to do ever,'" Anna told Insider. "Or, "Let me go take this random girl, Rachel, on vacation and make her pay.' Who thinks like this?"
Anna opines that she was a girl with a vision that didn't work out. "Whoever I would get the money from, I thought they would get it back," she said. Anna didn't feel regret because, in her opinion, she wasn't in the wrong.
Authorities opine that Anna is a threat to public safety and, therefore, won't approve her release into society. She wrote on Insider that ICE bureaucracy prevents her from exploring solutions to her detainment:
"Who knows how much longer it will take to think this over — a month, six months, a year? Such decisions can't be rushed. And as long as the threat to public safety is secured in a cell, who cares?"
Anna spent many hours consulting for Inventing Anna, but she doesn't believe that the Shonda Rhimes creation is worth her time. She wrote:
"So no — it doesn't look like I'll be watching "Inventing Anna" anytime soon. Even if I were to pull some strings and make it happen, nothing about seeing a fictionalized version of myself in this criminal-insane-asylum setting sounds appealing to me."
---