Greta Onieogou is the ever-smiling Canadian actress who plays the role of Layla Keating in the drama series All American. She also played the recurring role of Soraya Duval in the series Heartland. Greta's other TV roles include Murdoch Mysteries, Heroes Reborn: Dark Matters, Degrassi: The Next Generation, and Anne with an E.
Onieogou also has her sights on being a social media star, and she started her self-titled YouTube channel in 2019. Many find it hard to believe that Greta is 29 years of age. The bubbly and likable Zendaya look-alike doesn't look any older than 20. This piece will look at her career, her struggles as an aspiring actor, and her exciting auditions.
She quit professional gymnastics at the age of 18 to pursue acting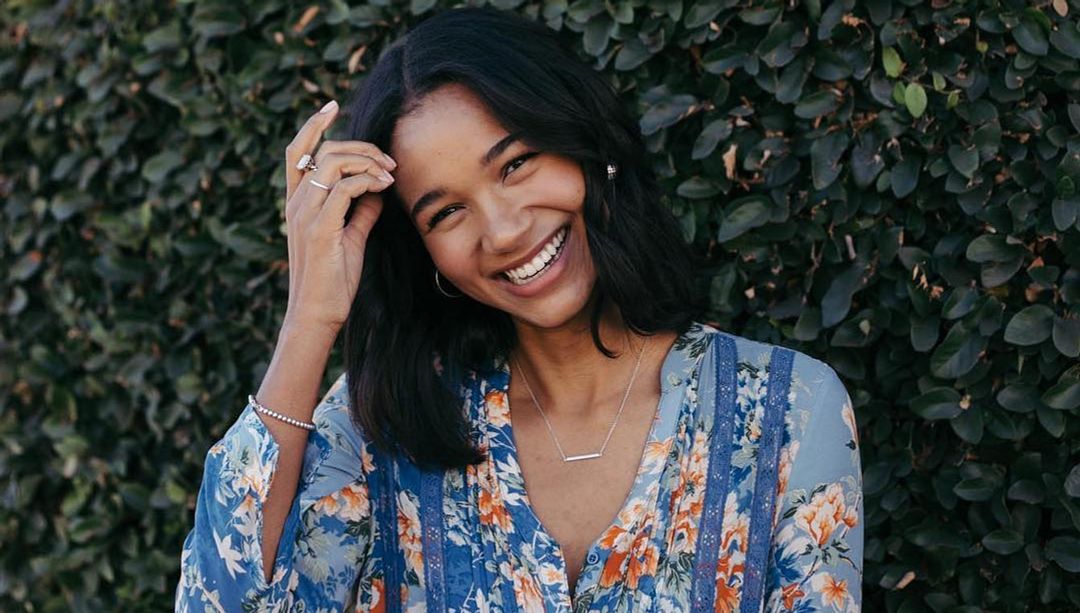 Greta was born in Leningrad (now St. Petersburg) on 14th March 1991 to Nigerian-Russian parents. She moved with her parents to Toronto, Canada, when she was 5. Greta considers English to be her second language, and despite living in Toronto for most of her life, she is fluent in Russian. She has family in Russia, and St. Petersburg is one of her favorite places.
After moving to Canada, Greta took up gymnastics. She started as an artistic gymnast before moving to rhythmic gymnastics at the age of 12. At one point, she worked with renowned Canadian gymnast Alexandra Orlando. Greta stated in an interview on CBC:
"Something people may not know about me is that I am fluent in Russian! Also, I used to be a rhythmic gymnast and even got to work with Olympian Alexandra Orlando for a couple of months!"
Despite being a talented gymnast, Greta's passion was acting. She quit gymnastics at the age of 18 and delved into acting. Thankfully, she had the support of her parents in her new venture. She continued:
"Acting is something I've been doing from a very young age, and I was lucky enough to have super supportive parents who helped nurture and develop my passion. It's something that I always enjoyed doing, and I can't be sure why, it just resonates with me. I love everything from stepping into someone else's shoes and telling a story, to working with an amazing cast and crew."
She described filming All American during the pandemic as difficult but appreciated that they made it through another season
Greta's fans on Instagram must of have noticed photos she uploaded of her wearing PPE during filming. She explained in a mid-December 2020 Q&A that the cast only wore protection when the cameras weren't rolling. She also described filming during the pandemic as difficult, but expressed gratitude that the cast and crew made it through filming. Greta said:
"It is difficult at times. I think the hardest part is just not being able to interact in the same way. Obviously, we are not hugging each other. The day-to-day interaction with the crew is very different, but we are all coping as best we can. I am just really grateful we get to make another season for you guys and we hope you love it."
Onieogou also described her first film experience on Fever Pitch. She played one of Ben Wrightman's (played by Jimmy Fallon) students. Greta, a huge fan of Drew Barrymore, remembers her experience on set fondly. She explained:
"It was a lot of fun. I was at the Toronto shoot. It was just the most fun. It was so much fun to be on this big production with a bunch of other kids. It was just really special. I just have super fun memories from that shoot. They [Jimmy and Drew] were just so sweet."
Greta secured a nine to five job while auditioning because she wanted to have a plan B in case acting didn't work out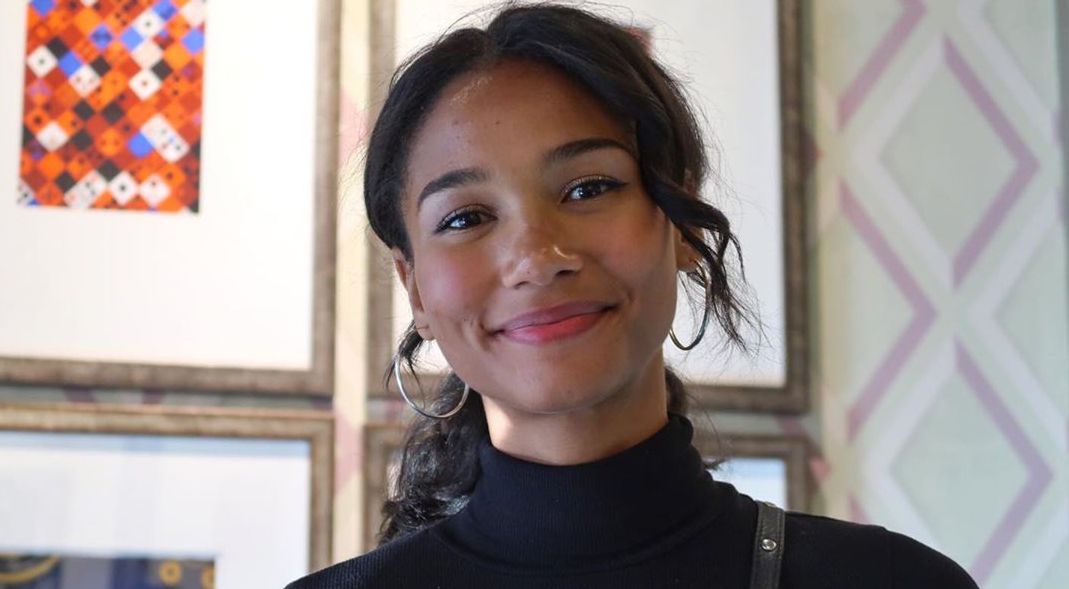 Greta knew that she wanted to become an actor, but she knew that initially, it would be difficult to land roles. So she got a nine to five job and pursued acting opportunities whenever she had time. She didn't want to put all her eggs in one basket as most aspiring actors do. She doesn't believe that it's a bad idea, but she wanted to have a plan B just in case acting didn't work out. Greta stated in a Q&A session posted on her YouTube channel in October 2019:
"I felt like if I'm not hustling like that, then I'm not doing it right. That's garbage. Do it the way that you have to do it. If you have to work like a nine to five job then run to auditions during your lunch and after-hours like I did, then do that. You don't need to move out here with no money and live out of your car to be doing it 'the right way.'"
Greta's acting auditions rarely lack drama, but she manages to land the roles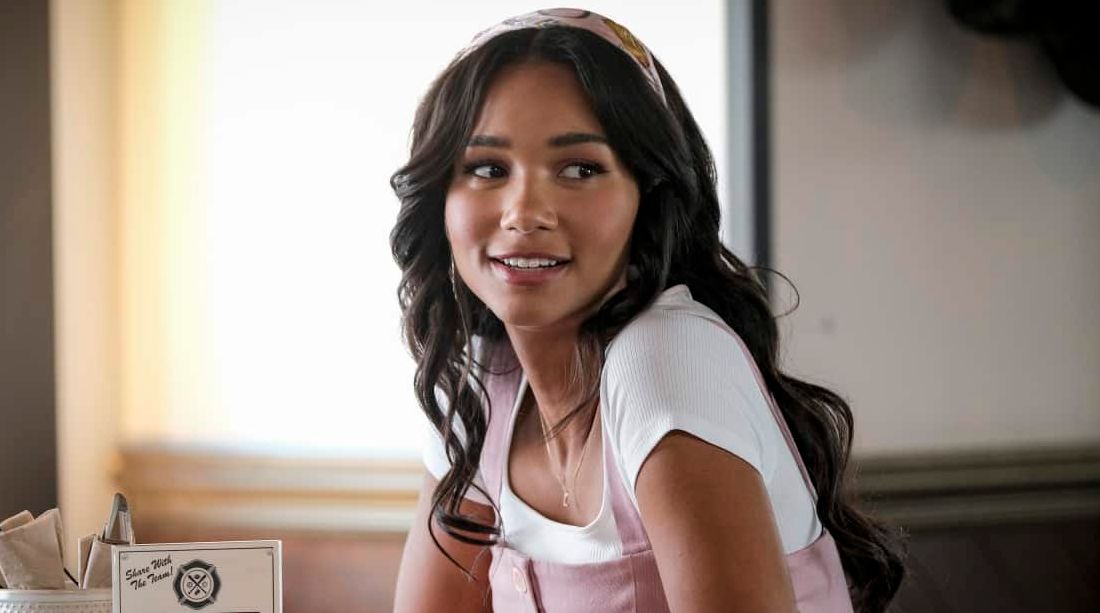 Most of Greta's acting auditions have been full of drama. Before she landed the role of Layla in All American, she initially auditioned for Olivia Baker's part. The casting directors loved her video audition, and they called her to L.A. to test her for the role. She spent the next week in L.A. auditioning for the role of Olivia. In the middle of auditions, the directors told her to audition for Layla instead. She told the story in her Q&A video:
"In my final audition, I actually read for both roles, and I ended up booking Layla. I was at the Santa Monica Pier with my dad, I got a call from my agent and manager, which that's usually is a really good phone call or a really bad phone call. In my case it was a really good phone call… I was laughing and crying and my dad was there and the sun was setting, we were by the ocean. It was pretty picture perfect."
Greta arrived for her Heartland audition an hour late. She missed the audition, but her agents pulled some strings, and she managed to audition. Greta stated in the CBC interview:
"I got my audition time completely wrong and showed up an hour too late, with everything closed and everyone long gone. Luckily, my wonderful agent was able to get me another one, and the rest is history!"
Greta's auditions rarely lack a bit of drama, but she isn't complaining.
---