Justin Thomas is a professional PGA Tour player and a former World Number One. Thomas announced himself globally when he won five PGA Tour events and the PGA Championship in 2017. He was ranked number one in May 2018.
Thomas's achievements on the greens are well documented, but his personal life seems to fly under the radar. This article will focus on his relationships and his family. We can confirm that Justin Thomas isn't married, but he is in a serious relationship.
His girlfriend Jillian Wisniewski almost missed his first Major victory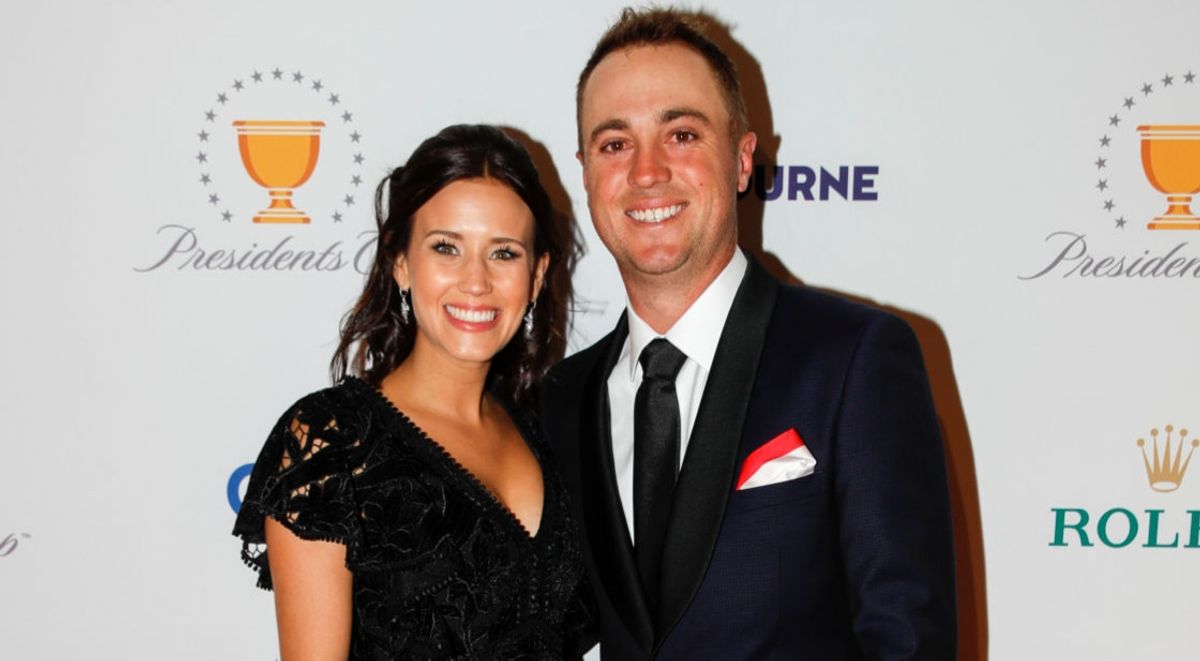 Jillian Wisniewski is a Kentucky native who graduated from the University of Kentucky with a BA in journalism. She worked for the school's TV department and Student Centre. After graduation, she took up a role as a Production Business Manager at an advertising agency.
Justin and Jillian started dating sometime in 2016. She tries as much as possible to be with Justin during tournaments, but sometimes work commitments get in the way. Jillian even almost missed Justin's first Major victory. She was with Justin at the tournament, but she had plans to leave before the tournament ended.
Thomas told The Sun that he convinced her to stay:
"It truly felt like I was going to win. I remember my girlfriend was supposed to fly out at about 7pm and I was like, you need to change your flight to later, I just feel like I don't want you to miss this. I feel like I'm going to get it done."
The passion for golf runs in Justin's family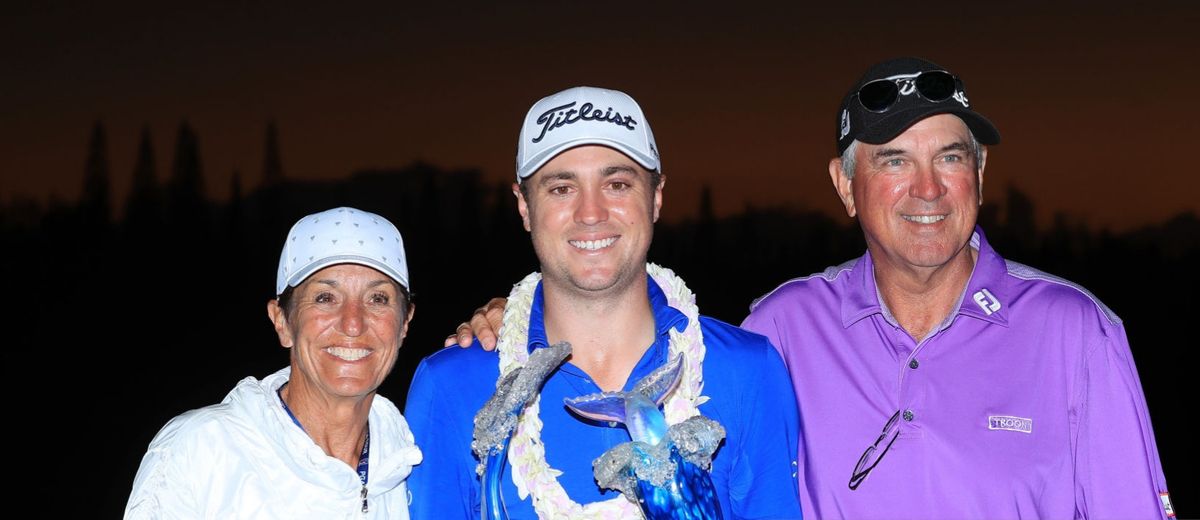 Justin Thomas was born on 29th April 1993 in Louisville, Kentucky. His father, Mike Thomas, was a long time P.G.A. professional who mostly played in mini tours, while his paternal grandfather played in the United States Open and was the head professional at Zanesville Country Club for more than 25 years.
Thomas showed an interest in golf when he was just 18 months old. He started accompanying his dad for practice as soon as he could walk. Mike told The New York Times:
"I remember one time him grabbing at my clubs and saying, 'I want to hit one.' He gripped the club cross-handed and started whacking balls. From that point on, all he wanted to do was hit balls. His mom would tee them up, and he'd hit them."
Justin's passion and hard work paid off, and at the age of 16, he became the youngest player to make the cut in a PGA Tour event. He then went on to become the first player at the University of Alabama to win on his first career start.
---