For all the joy that Disney spreads in the world, it does get a lot of hate. The criticisms Disney faces are so vast that there's a lengthy Wikipedia page dedicated to them. A company of Disney's size and reach will inevitably attract disapproval, but the attacks and their virulence are pretty baffling.
For the past few years, Disney has dominated the headlines, often for the wrong reasons. Disney has survived and continued to post revenue figures into the billions of dollars – it is unlikely to crumble under the weight of the criticisms and campaigns to cancel it. Nevertheless, it doesn't change the fact that people are mad at Disney.
Conservatives are mad at Disney for criticizing the 'Don't say Gay' law
Disney has lost support from Conservatives for its apparent 'woke' campaign. In response to internal uproar, Disney opposed Florida's controversial 'Don't Say Gay' bill. The law prohibits teachers from discussing gender equality and sexual orientation topics with students below grade four.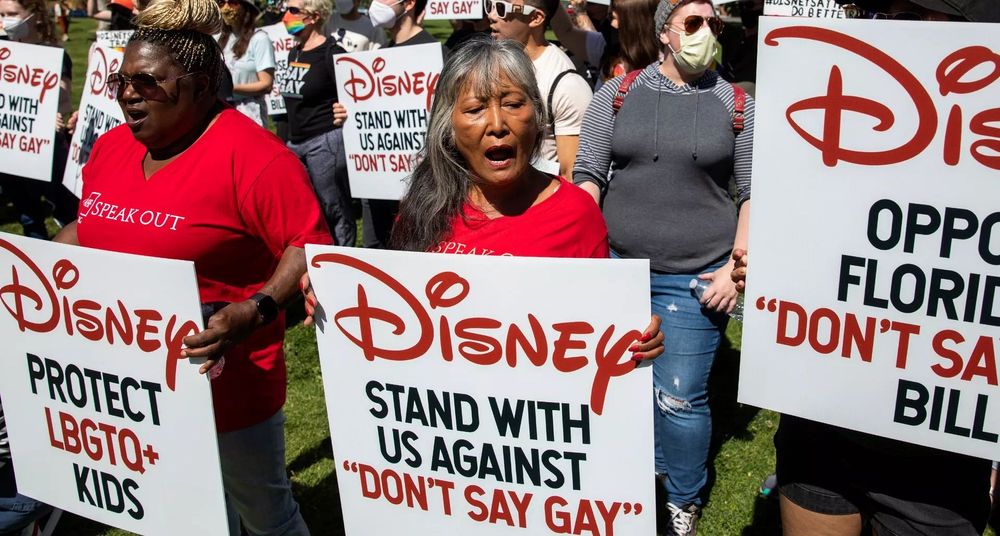 The company declared its intention to fight the law by supporting 'organizations working to achieve that.' "We are dedicated to standing up for the rights and safety of LGBTQ+ members of the Disney family, as well as the LGBTQ+ community in Florida and across the country," the statement read.
Disney's response angered Conservatives who view the bill are essential to preserving 'the innocence of children,' Ben Shapiro, the owner of The Daily Wire, tweeted. Shapiro opined that Disney was compromising its values to appease a 'small, radical group of employees.'
The hashtag #BoycottDisney trended on Twitter as angry netizens supported the idea that children below age eight shouldn't engage in topics related to sexual orientation.
Ben Shapiro's The Daily Wire seeks to profit from that anger by providing children's entertainment on its streaming platform. Per The New York Post, The Daily Wire co-CEO Jeremy Boreing said that the outlet would invest $100 million into kids' entertainment.
"Americans are tired of giving their money to woke corporations who hate them," Jeremy said. "They're tired of giving their money to woke media companies who want to indoctrinate their children with radical race and gender theory. But they want to do more than just cancel them. They want alternatives. The Daily Wire is giving them those alternatives."
Shapiro described Disney as a company 'held hostage by the woke because they are cowards. "We're going to start making kids' content over here at Daily Wire specifically," he said. "So you don't have to be catered to by companies who hate your guts and cater to the people who despise your values."
The LGBTQ+ community felt betrayed by Disney's inaction against the controversial bill
Initially, Disney didn't speak out against the 'Don't say Gay' bill. The company only criticized the bill after workers staged a walkout. The LGBTQ+ community opposes the bill because they believe it will isolate children with LGBTQ+ parents or the condition gender dysphoria.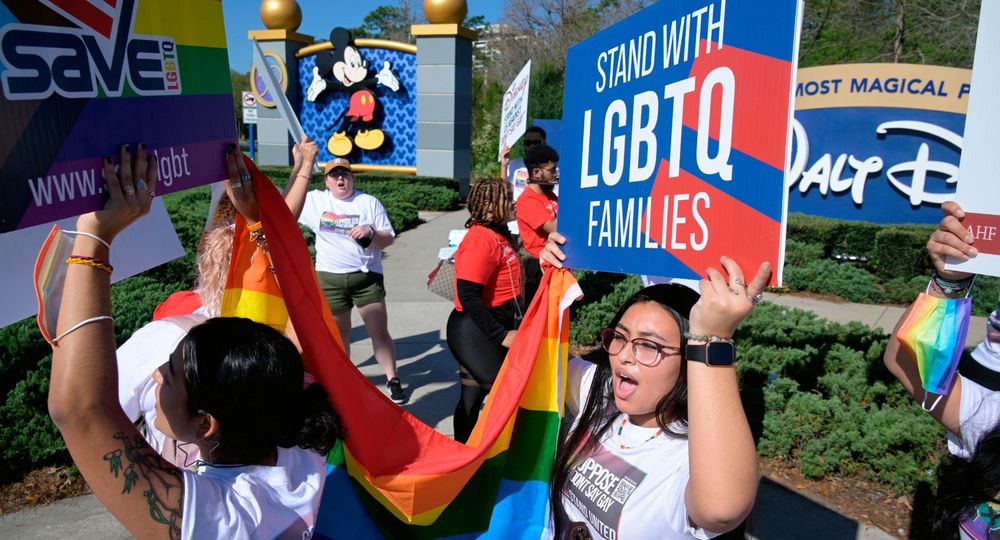 The community viewed Disney's inaction as silent support, contradicting the notion that Disney is a progressive, diverse, and inclusive company. Disney also faced backlash for financially supporting Republican politicians who sponsored the bill.
However, the central source of the community's outrage was Disney's apparent betrayal of LGBTQ+ workers. Francis Dominic Garcia, a content creator who works for Disney, told Vox:
"I felt like I was just robbed. I've given them so much blood, sweat, tears, and money. I also do influencer work for them. And now it almost looks hypocritical — all of a sudden, this company is like, 'No, we're not about that life.'"
"To now have it revealed that behind those surface gestures, they've actually been contributing the money they made off of these queer fans to [these] politicians — that's a huge, deep betrayal," Robert Berg, a UK-based writer, told the publication.
Disney's CEO Bob Chapek reiterated the company's support of its LGBTQ+ staff. In response to a letter from Pixar staff claiming that Disney scrubbed queer representation and 'gay affection' in its films, Chapek said that the company would halt political donations in Florida.
Bob also said that Disney would donate to groups fighting anti-LGBTQ+ laws countrywide. Disney donated $5 million to Human Rights Campaign, but the organization rejected the donation.
Joni Madison said HRC wouldn't accept Disney's money until 'we see them build on their public commitment and work with LGBTQ+ advocates to ensure that dangerous proposals don't become dangerous laws.'
Disney also restored a same-sex kiss in the upcoming film Lightyear. Many view Disney's responses as superficial, designed only to weather the current storm.
Having made enemies on both sides of the political divide, Disney's stock plummeted. However, as has happened before, the stock price will bounce back, which will be welcome news for the company's shareholders.
Disney continues to face backlash for allegedly cowering to the 'woke' campaign
Conservative ire against Disney had been brewing for a while before it erupted following Disney's stance against the 'Don't say Gay' bill. Right-leaning people feel like Disney has cowered to the 'woke' campaign, compromising the products and services offered by the company.
Joshua VanBoskerk voiced his anger at Disney via a passionate column on The Orlando Sentinel. VanBoskerk opined that Disney cared 'more about politics than happy guests.' He wrote that Disney had steadily moved away from the 'values and vision of Walt Disney.'
Disney has made gradual changes to its parks to promote inclusivity. For instance, Disney altered a section in its Pirates of the Caribbean ride previously depicting pirates selling off women. Disney replaced it with a scene showing the sale 'of the townspeople's most prized possessions and goods,' a blog post on the Disney Parks site reads.
The company said it would revise the Jungle Cruise story to 'reflect and value the diversity of the world around us.' Disney removed Trader Sam, an Indigenous character selling shrunken heads, from the ride.
This change incensed Joshua, who wrote that Disney was 'taking a woke scalpel' to the Jungle Cruise. He added:
"Every grown-up in the room realizes that Trader Sam is not a representation of reality and is meant as a funny and silly caricature. It is no more based in racism than every Disney caricature of an out-of-touch white American dad."
VanBoskerk opined that Disney had sacrificed immersion 'on the altar of political correctness and appeasing the Twitter mob.' Joshua also criticized Disney's encouragement of its employees' different forms of personal expression. He wrote:
"I am there for the immersion and the fantasy, not the reality of a stranger's self-expression. I do not begrudge these people their individuality and I wish them well in their personal lives, but I do not get to express my individuality at my place of business."
Twitter responses show that many people share in VanBoskerk's anger. Others, like Florida state lawmaker Anna V. Eskamani, wonder why people would object to Disney's removal of 'racist characters and animatronic rapists' from its rides.
People feel that trips to Disney theme parks have gradually become too expensive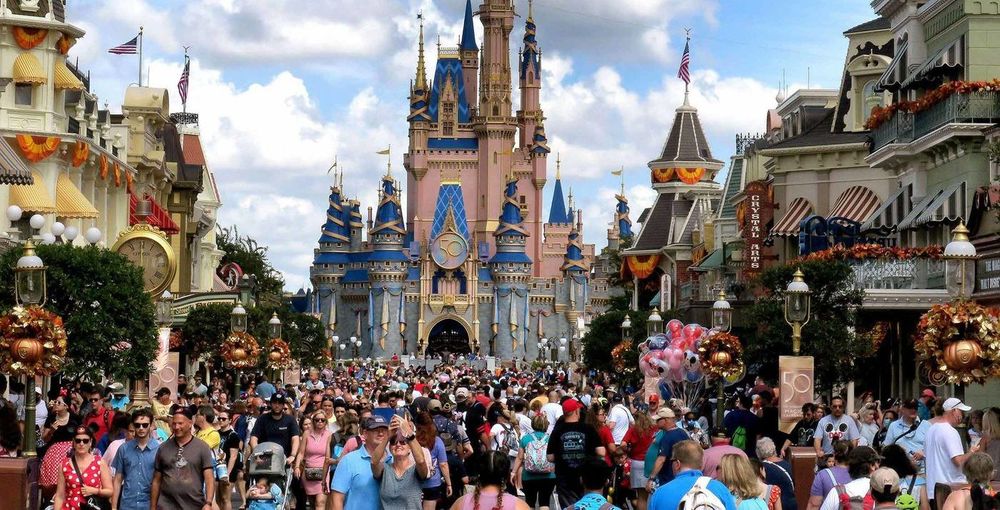 By exploiting discount deals previously offered by Disney, fans could enjoy attractions at Disney parks at a little over the cost of seeing a movie. However, those days and deals are long gone.
Conservatives and liberals rarely agree, but this criticism of Disney has bipartisan support. People feel like visiting Disney parks has become too expensive, and looking at the prices offered on Genie+, it's difficult to disagree.
Genie+ replaced Disney's FastPass system. FastPass had existed for over two decades and generally had good reviews due to its convenience, ease of use, and next to nothing costs. Genie+ possessed none of FastPass' strong points.
It was expensive, hampered by technical issues, and created longer wait times for customers. "I know it's supposed to make my trip easier, but this app has made my life a living hell," Ava Martinez, a mother of two, told Bloomberg.
Lightning Lane reservations from Genie+ allow people to cut the queue at various rides. It costs either $15 or $20 per day to use Genie+ and extra costs to cut lines at popular attractions. These 'premium' reservations sell out in minutes, forcing parents to spend hours on their phones to avoid missing out.
"I was ready to go before the sun came up—and refreshed and refreshed because the app wasn't working," Sandy Chapman said. Three minutes after the tickets became available, they were gone. "The only way I got any fast passes was by babysitting the app all day long."
People who enjoyed the free FastPass system are particularly peeved at the costs of the new service. "I spent $120 for my family to get access to the same FastPass system that used to be free, and all I got to show for it was a shorter wait time at Winnie the Pooh and Aladdin's Magic Carpets," Amy Turner said.
Inaccurate wait time estimates prompt people to purchase passes for rides with short lines. Guests who decline to buy passes are also angry for getting bypassed by people with Lightning Lane passes. A Disney worker speaking to Bloomberg said:
"Everyone who bought [Genie+ access] is mad because it doesn't work like they want it to, and everyone who didn't buy it is mad because they have to wait in longer lines. Pretty much the only people not angry are the shareholders."
---