Val Kilmer was one of the movie stars of the 80s and 90s. The blonde heartthrob appeared in many productions but could never establish himself as a leading man. Despite his prodigious talent, Val is remembered more for his supporting roles more than his starring roles.
Kilmer recently returned to our screens as himself in the documentary Val. The production features several acting industry revelations that will shock you. However, the documentary's main attraction is that Val opens up about his cancer.
It's the first time we see Val speaking with a voice box since his throat cancer diagnosis in 2014.
Smoking might have contributed to Val's throat cancer diagnosis as he was once addicted to it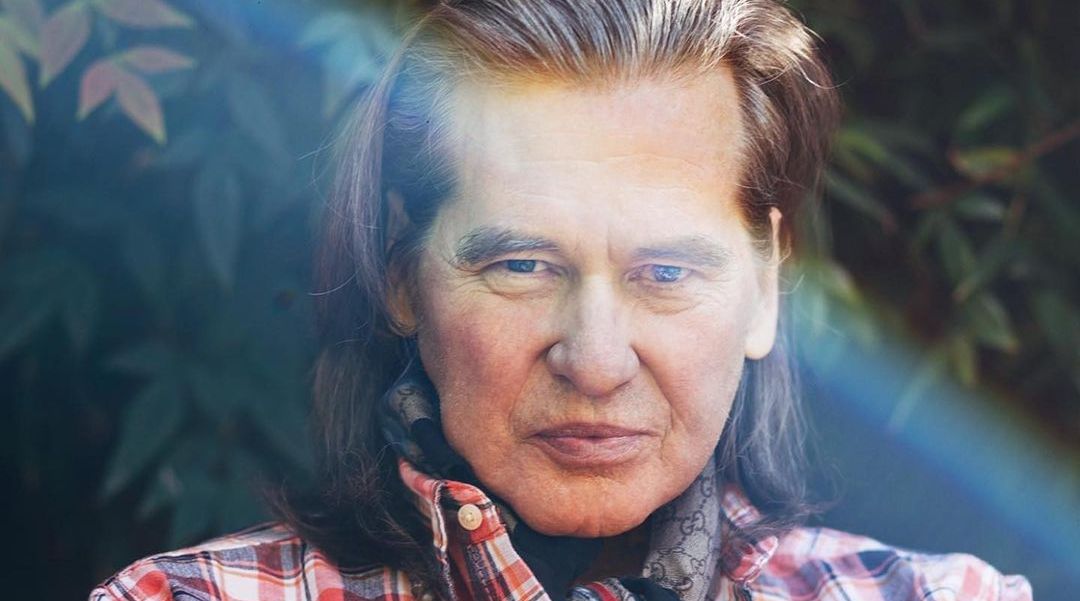 Val Kilmer began smoking as an 8-year-old. He would steal his uncle's cigarettes and smoke them in hiding.
Throat cancer occurs in people who smoke and those who don't, but smoking can contribute to cancer's growth. Val Kilmer reportedly regrets being once addicted to smoking.
Kilmer beat cancer, but he is still in recovery. The tracheotomy, chemotherapy, and radiation impaired his ability to speak like before. He currently needs a voice box to communicate audibly.
Kilmer's son Jack narrates on his father's behalf in Val. "My name is Val Kilmer," Jack starts. "I'm an actor. I've lived a magical life, and I've captured quite a bit of it. I was recently diagnosed with throat cancer. I'm still recovering, and it is difficult to talk and to be understood."
Val appeared on Good Morning America and spoke about his recovery. "I feel a lot better than I sound, but I feel wonderful," he said. Kilmer explained that he needed a tracheotomy to help him breathe as organs in his throat had swelled up.
Kilmer misses his old voice and not sounding like a pirate every time he laughed. Taffy Brodesser-Akner of The New York Times described Kilmer's voice as sounding like 'something between a squeak and a soundless roar.'
Val remains upbeat about his health. Recent statements from his children suggest that though Val is struggling with recovery, he is doing well. "The recovery process is just as grueling as the actual disease," Val's daughter, Mercedes, told Extra.
"Everyone has been so supportive; it makes me emotional," Jack, Kilmer's son, said. "It's really beautiful to see people come together."
Val initially denied that he had throat cancer after actor Michael Douglas spilled the beans
Val Kilmer had the ideal life in 2014. He had money to spend, kids to spend time with, and a house in the scenic Malibu. Then he discovered a lump in his throat.
The lump wasn't the first indication that something was amiss. He'd been having trouble swallowing and had woken up in a pool of blood on a couple of occasions. Doctors confirmed that it was cancer, but Val didn't seek treatment immediately.
Instead, he sought a cure through Christian Science. Christian Science suggested that cancer was an outward manifestation of the turmoil within Val. It suggested that Val go away for a while to rediscover his faith.
However, Val couldn't bear the thought of leaving his family behind. Eventually, he had surgery to remove the cancer, followed by chemotherapy and radiation. Treatment decimated the tumor, but Val points to prayer as the reason for his victory.
He kept the cancer a secret until Michael Douglas revealed that Kilmer was battling the disease. Kilmer denied Douglas' assertions, but he came clean via a Reddit AMA session a year later. Val wrote:
"He was probably trying to help me 'cause press probably asked where I was these days, and I did have a healing of cancer, but my tongue is still swollen altho healing all the time. Because I don't sound my normal self yet people think I may still be under the weather."
In a 2020 interview with The New York Times, Val stated that he denied having cancer 'because I didn't have cancer.' He saw cancer as a thing of the past; what he had were complications arising from the treatment of cancer. He said:
"When they asked me, I didn't have cancer. It was a bit like do you have a broken bone? And if you broke it in high school, you would say no. I have had a bone broken, but why are you being so aggressive? I had a bone broken. It was broken in my leg. 'Oh, so you have a broken leg.' 'No, no, I don't,' I say. I did have a broken leg."
---