David Allen Turpin and Louise Anna Turpin committed what District Attorney Mike Hestrin described as 'one of the worst, most aggravated child abuse cases' he'd ever seen. The Turpin parents subjected their thirteen children to shocking horrors: torture, sleep deprivation, imprisonment, and many more.
It was – and still is – difficult to understand why David and Louise kept their children in such deplorable conditions. The Turpin children were so malnourished that police didn't realize that seven of them were adults. The eldest sibling, Jennifer Turpin, who was 29-years-old at the time, weighed a measly 82 pounds.
The Turpin parents were imprisoned for life with the possibility of parole after 25 years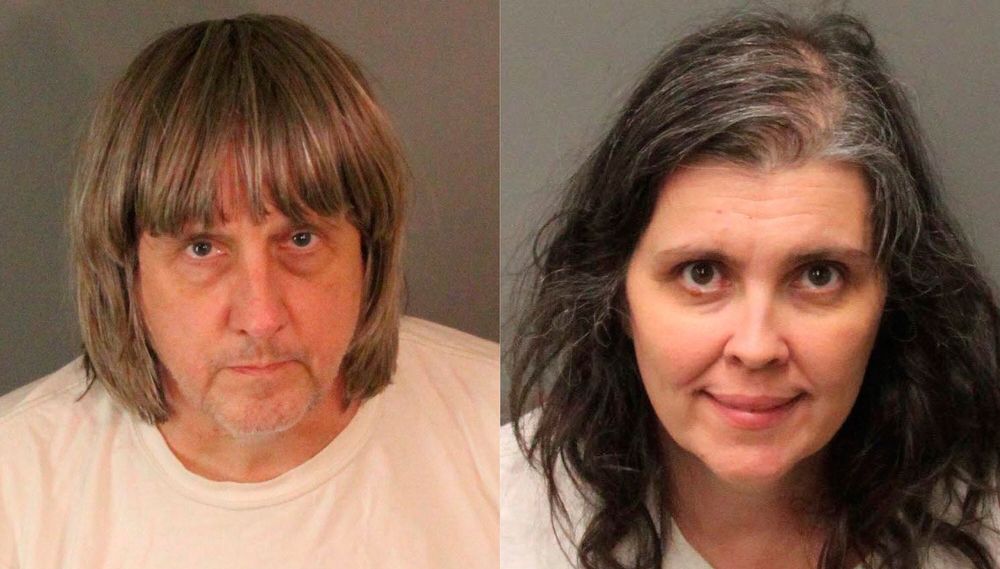 David and Louise initially pled not guilty to charges of torture, child and adult abuse, and false imprisonment. Before the case went to trial, however, the Turpin parents changed their plea to guilty.
At the sentencing hearing, some of the victims gave statements highlighting the abuse they experienced in the House of Horrors. One child stated that their parents shackled them because the kids were consuming too much sugar.
Meanwhile, Louise and David kept consuming soda and eating fast food. The parents fed their kids one meal a day, knowing full well that it wasn't enough. They would then leave pies on the kitchen counter with strict instructions that no one could eat them without the parents' authority.
The Turpin parents often beat their children and strangled them with chains. They prevented their kids from visiting the washroom, forcing the children to defecate in the house. "Sometimes I wake up and I can't breathe because of how dirty the house is," Jordan Turpin told a 911 operator.
David and Louise used religion to excuse their behavior and stem any attempts at rebellion. Jennifer Turpin told Diane Sawyer on 20/20:
"They literally used the Bible to explain their behavior to us. They loved to point out things in Deuteronomy, saying that, 'We have the right to do this to you.' That they even had the right to kill us if we didn't listen."
Despite all the torture they experienced, three of the four children who gave statements at the sentencing trial said they'd forgiven the Turpin parents. One child said he still had nightmares about being chained up, but it was all in the past.
"But that is the past," he said. "This is now. I love my parents and have forgiven them for a lot of the things they did to us."
"I never intended for any harm to come to my children," said David Turpin. "I only wanted the best for them," Louise Turpin insisted. She expressed her wish to hug the kids and express her remorse.
Judge Bernard J. Schwartz handed the Turpin parents life imprisonment with a possibility of parole in 25 years. David is detained at California State Prison, and Louise is incarcerated at Central California Women's Facility.
The Turpin parents will likely spend the rest of their lives in prison.
Jordan Turpin contacted the police after learning that the parents wanted to move to Oklahoma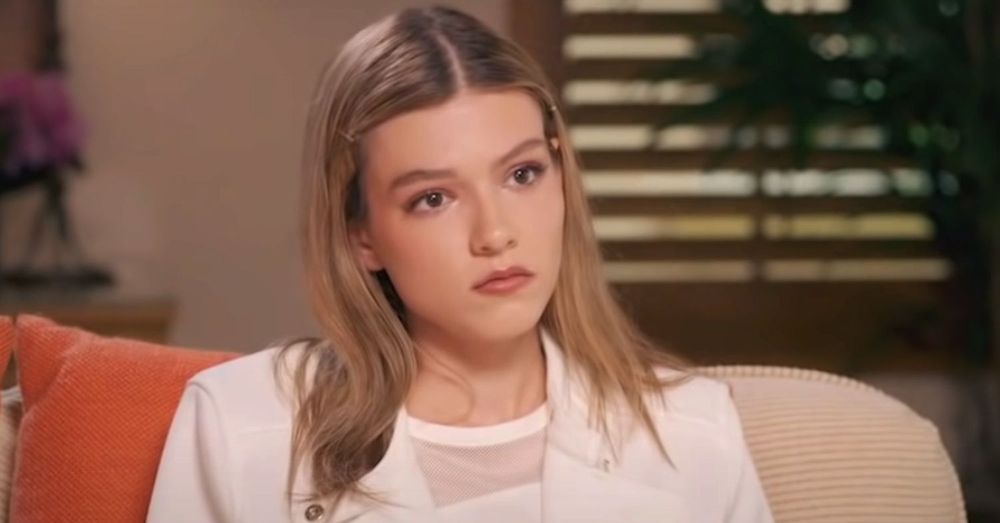 David and Louise Turpin grew up in West Virginia and attended West Virginia High School together. They eloped to Texas when David was 24 and Louise was 16. A complaint by Louise's father forced the pair to return home.
Louise's father had no objection to the marriage as he allowed the pair to wed in Princeton before going back to Texas.
David grew up in a stable home that allowed him to thrive in school. He graduated with an engineering degree and secured top-level jobs in companies such as General Dynamics and Lockheed Martin.Louise, on the other hand, grew up in an abusive household. The main perpetrator was her maternal grandfather, who abused Louise and her siblings for money. Louise's sisters told The Daily Mail that Louise became obsessed with witchcraft and alcoholism.
However, they had no idea that she inflicted such horrors on her children. "We thought [Louise] had the perfect life," half-brother Billy Robinette Jr. said.
"I saw my dad change my mom," one of the children said at the sentencing trial. That statement suggests that David somehow coaxed Louise into torturing their kids. In the end, however, they were both culpable.
Jordan Turpin might not have planned her escape had she not overheard her parents planning a move to Oklahoma. "If we went to Oklahoma, there was a big chance that some of us would have died," she said on 20/20.
Therefore, she took some pictures with a deactivated cell phone, snuck out the window, and called 911. Per The New York Times, Jordan clearly and calmly explained the situation at home to the dispatcher. However, Jordan described herself as far from calm:
"I was so scared. I was trying to dial 911, but I couldn't even get my thumb to press the buttons because I was shacking so bad. I was like, 'I'm scared [my parents] are going to come. They would just kill me right there, especially if they knew I was on the phone with the police."
The Turpin children haven't gotten much help since their parents' incarceration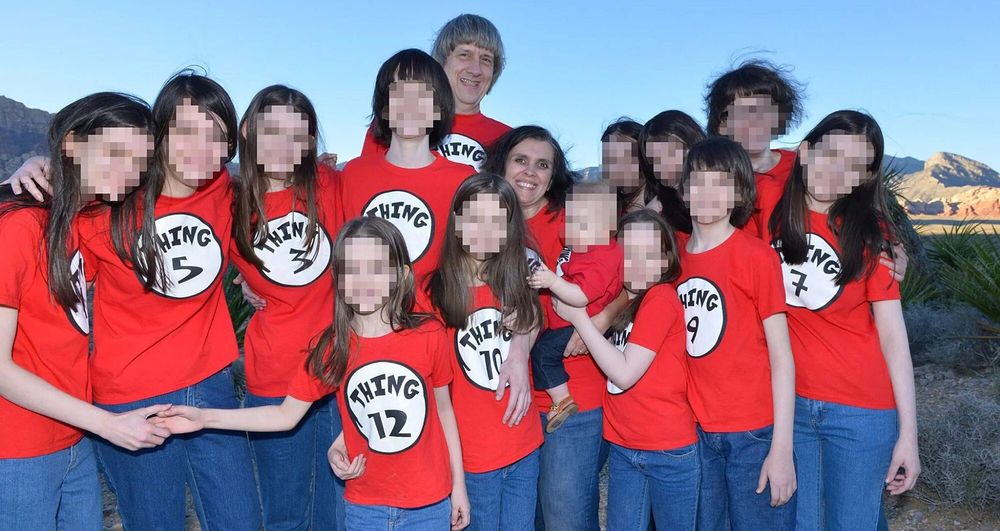 The Turpin children are free from the shackles of their parents but are finding it hard to thrive.
Some of the Turpin children found placement in foster families that kept abusing them. After release from the foster system, the children struggled to find food, housing, or healthcare. "I don't really have a way to get food right now," Jordan said.
"We have to fix it," Melissa Donaldson, the Director of Victim Services in Riverside County, told CNN. "You would think that this is the time to really get it together and do everything we can, and we didn't do it that way."
People and organizations raised $600,000 for the children, but that money hasn't been accounted for. A court oversees the fund and has refused to divulge the fund's details to the public. "County officials refused to tell us how much has been spent or on what," reporter David Scott said, "but the Turpin [children] we spoke to said those funds are hard to access."
Jaycee Dugard, an activist who spent nearly two decades in captivity, has stepped in to help via The JAYC Foundation. She hopes that people contribute to help the children establish a footing in life. She wrote on the foundation's website:
"The resources that my family and I received in our time of need changed our lives. The generosity that strangers showed us was astounding. Now it's our turn to pay it forward and ask you to help this amazing family."
---