Children's television in the late 90s and early 2000s introduced us to many of the film stars we know today. Josh Peck is a great example. With his unmistakable smile and dark eyes, Peck rose to fame playing Josh Nichols alongside Drake Bell in Drake & Josh.
Peck went on to have a successful career, but YouTube seems to have taken preference over acting in recent years. Occasionally, you will see Josh Peck's wife, Paige O'Brien, appear on the channel.
Josh and Paige have a fairly secretive relationship, though they don't mind stepping out together for award ceremonies. Let's find out more about Josh Peck's wife, Paige O'Brien.
Her father, Ken O'Brien, is a New York Jets quarterback legend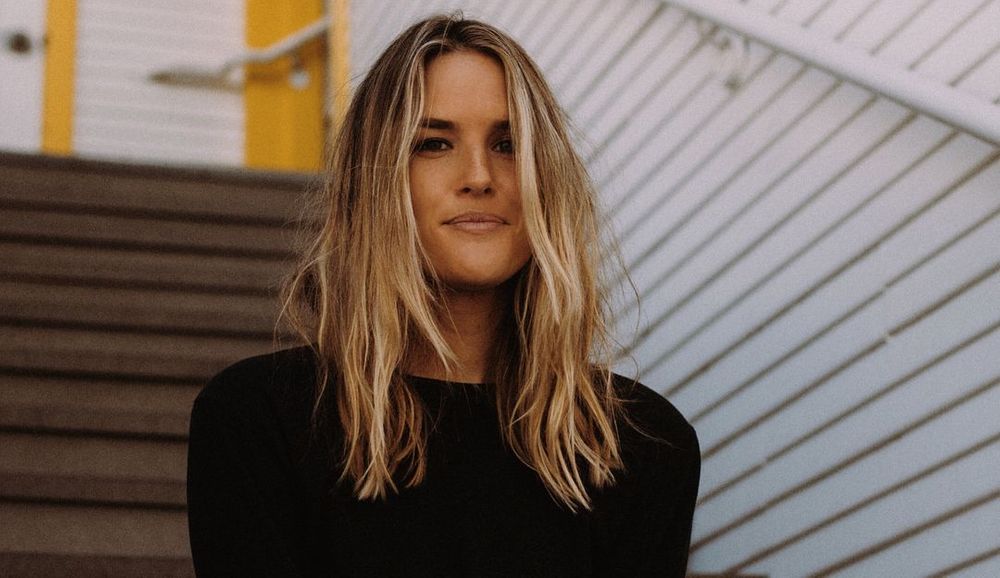 Paige O'Brien was born on 7th December 1990 to Shelly and Ken O'Brien. She grew up alongside three siblings: Taylor, Blake, and Kelly.
Ken's selection by the New York Jets in the 1983 NFL Draft was unpopular, to put it mildly. Pundits and commentators expected the Jets to pick future Pro Football Hall of Famer Dan Marino. Jets' fans attending the Draft openly voiced their displeasure.
"Who blames [the fans], right?" Ken stated after his retirement. "Who, in New York has head of Cal, University of California, Davis? Nobody. I'm not sure I would have reacted any differently. Heck, some of my cousins grew up as Jets fans. They were probably doing the same thing."
The fans' ire soon turned into adoration as Ken proved to be a valuable addition to the Jets' roster. He spent a decade with the New York Jets, cementing his status as a legend at the club. When he retired, Ken was the only Jets player to finish a season as the top-ranked passer.
Ken had one last unspectacular season with the Philadelphia Eagles before retiring. He would go on to be a college football coach at the University of California.
These days, Ken delights at spending time with his family and friends. In January 2019, he talked to The New York Jets about the joys of becoming a grandparent. A month prior, Josh and Paige had welcomed their first child. Ken said:
"It's awesome. I don't know who's liking it more, my wife and I, or the siblings who are aunts and uncles now. It's a lot of fun and I'm looking forward to that part, having the family grow. Every day I wake up and I don't have a bad day, I have a good day. There are no people I'd rather spend time with my family and my friends and I'm fortunate I get to do that quite a bit."
Josh proposed to Paige in Paris, and the couple wed in Malibu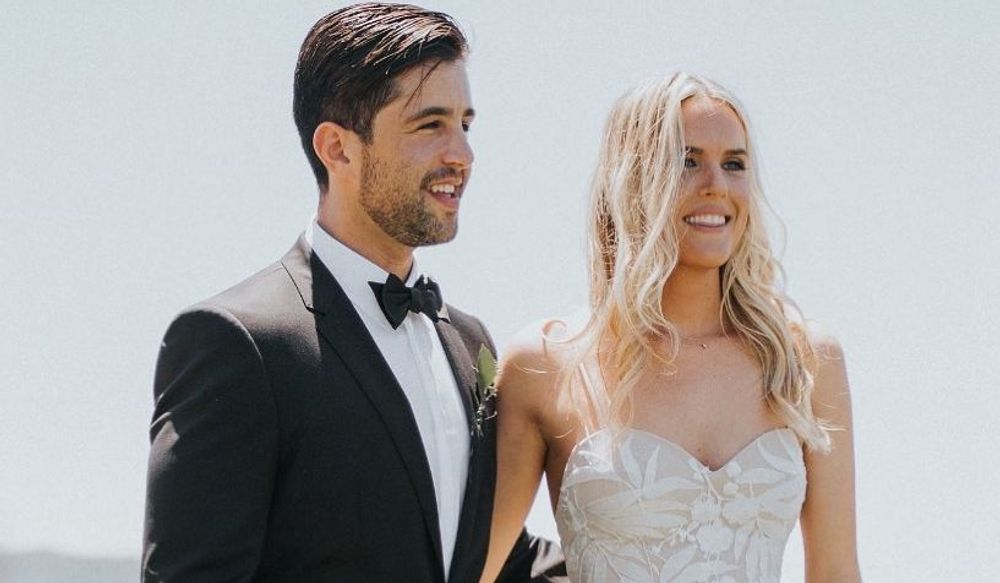 Josh and Paige met and started dating in late November 2013. Peck proposed to Paige in Paris in March 2016. What better place than The City of Love to ask someone to marry you?
Paige couldn't hide her joy as she announced the proposal on Instagram.
O'Brien and Josh wed in June 2017 in Malibu, California. The celebrity guest list included Josh's c0-star on Grandfathered, Josh Stamos.
Josh shared his wedding look on social media, joking that it would double up as his uniform when he becomes a waiter. "What do you think of this look?" Peck asked. "Getting ready for a big night coming up, plus I'll be able to wear this when I eventually become a waiter."
O'Brien looked stunning in a strapless gown with ivory-colored embroidery.
You would expect that Josh's co-star and long-time friend, Drake Bell, witnessed the nuptials, right? Wrong. Josh didn't invite Drake to the wedding, and Drake wasn't about it. He expressed his displeasure via the following tweet:
"True colors have come out today. Message is loud and clear. Ties are officially cut. I'll miss you brotha. When you are not invited to be the wedding the message is clear. ALWAYS remember where you came from."
Fortunately, the pair patched up their differences and reunited at the VMA awards.
Paige and Josh welcomed their son Milo in late December 2018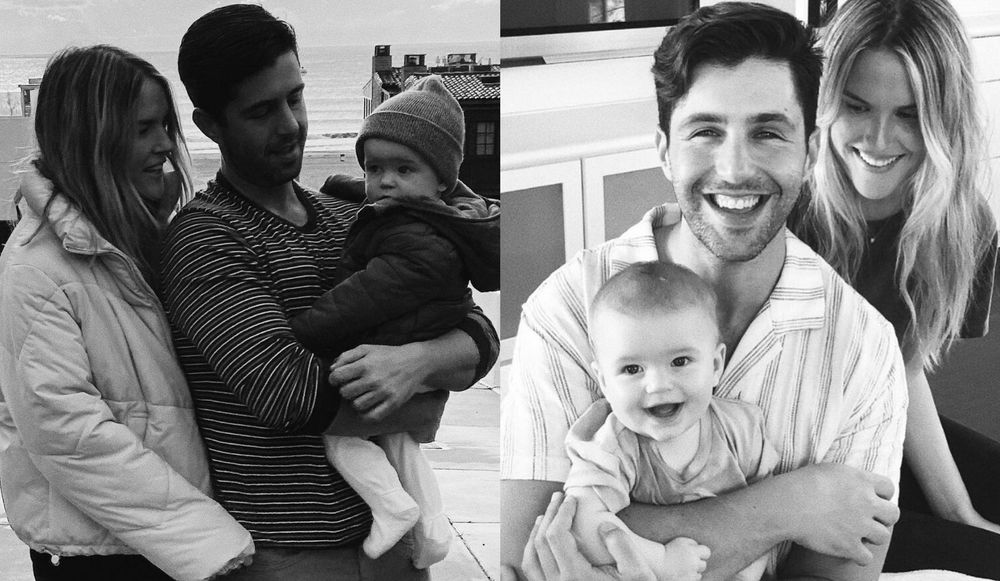 On 23rd August 2018, the couple announced that they were expecting their first child. "We're havin' a baby," Paige captioned photos of the baby bump sticking out of her cute polka dress.
O'Brien occasionally updated her Instagram followers on the progress of her pregnancy. In late August 2018, she asked her fans to promise to dissuade her from cutting her hair. The funny caption read:
"Hey guys. If I do that fun thing that pregnant women like to do and ask if I should chop my hair off or get bangs, please say no. Thank you in advance."
The couple's first child, Max Milo, arrived on 29th December 2018. Paige announced the birth by posting a photo of the New Year's baby wrapped in a blanket and hat.
Paige regularly posts adorable pictures of her son on Instagram. "3/13 Max discovers hair gel," Paige captioned a black and white close-up photo of Max.
She is a successful cinematographer and occasionally appears on Josh Peck's YouTube channel
Unlike Josh, who is a skilled actor, Paige shines behind the camera.
As a cinematographer, she worked on the 2013 short films Let Go and Black Wolf. She also edited the 2014 short documentary Tell Me a Story.
Paige also appeared as herself on the 2001 documentary The Journey.
These days, Paige makes occasional appearances on Josh Peck's YouTube channel. Josh hasn't posted on the channel for about a year, presumably because he's been working on the 2021 Disney+ series Turner & Hooch.
---