Juan Luis Arias (known professionally as Maluma) is a Colombian singer and songwriter who gained fame after releasing his first album, Magia. He gained further global acclaim after the release of his second album, Pretty Boy, Dirty Boy. In 2018, he released F.A.M.E., and a year later, he followed it up with 11:11.
In August 2020, Maluma surprised fans by releasing the album Papi Juancho without prior announcement. Maluma is a serial award winner with two Latin American Music Awards and a Latin Grammy Award. He has also been nominated for a Grammy Award for Best Latin Pop Album.
In February 2020, Maluma stated that if he was gay, he would have already come out by now
The consequence of Maluma's secretive love life is that people kept speculating that he was gay. Even after dating Natalia for two years, the rumors persisted. In a February 2020 Instagram Q&A, Maluma shut down the rumors by stating, "People are stupid, aren't they? Yes, that is, how can they say I'm gay? If I were gay, I would have already spoken about it."
The Colombian hit maker laid down a challenge to anyone who still had doubts about his sexuality. "The one who said that I am gay, lend me your girlfriend to see how gay I am," Maluma said.
Maluma described meeting his ex-girlfriend Natalia Barulich as love at first sight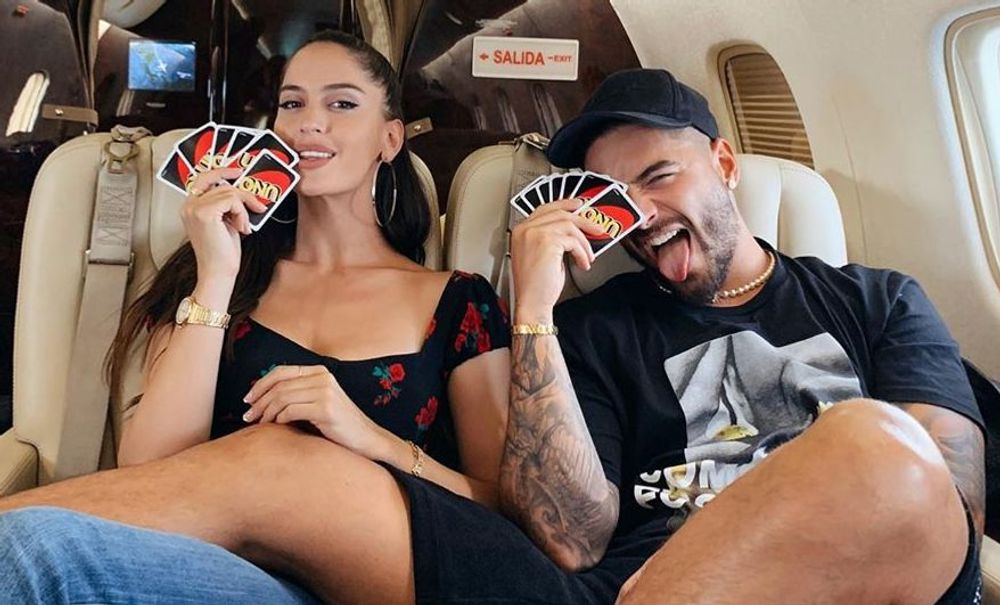 Maluma and Natalia met on the set of the music video of his hit single Felices los 4. Barulich was the model in the video and even shared a steamy shower scene with Maluma. Maluma described meeting Natalia as 'love at first sight,' but the couple didn't start dating right away. "She went on with her life, and I went on with mine, but shortly after, we started dating," Maluma told Hola
Maluma confirmed his relationship with Natalia during an early 2018 interview on Al Rojo Vivo. Natalia posted a kissing video of the couple on Instagram a few months later. From then on, the couple posted countless dedications to each other on social media. It was odd to see such romantic publicity from a person as secretive as Maluma. The Colombian star talked to Hola! about why he chose to make his relationship public:
"It's the first time people know something about my private life and my relationship – it makes me happy that people know that side of Juan Luis. It's important that people know I fall in love, suffer, and cry like anyone else."
In June 2019, the couple celebrated their second anniversary by taking a getaway to Spain and Greece. Maluma surprised his girlfriend with a room full of roses. Everything seemed fine between the gorgeous couple, but in October 2019, the couple split up.
Natalia told PageSix that the breakup happened because the couple prioritized career and personal growth over their relationship. "I love Juan Luis very much, but at this time, we need to take time for ourselves and our careers so that we continue to grow as artists and individuals," Natalia said.
Maluma is interested in a relationship and a family but his career is more important right now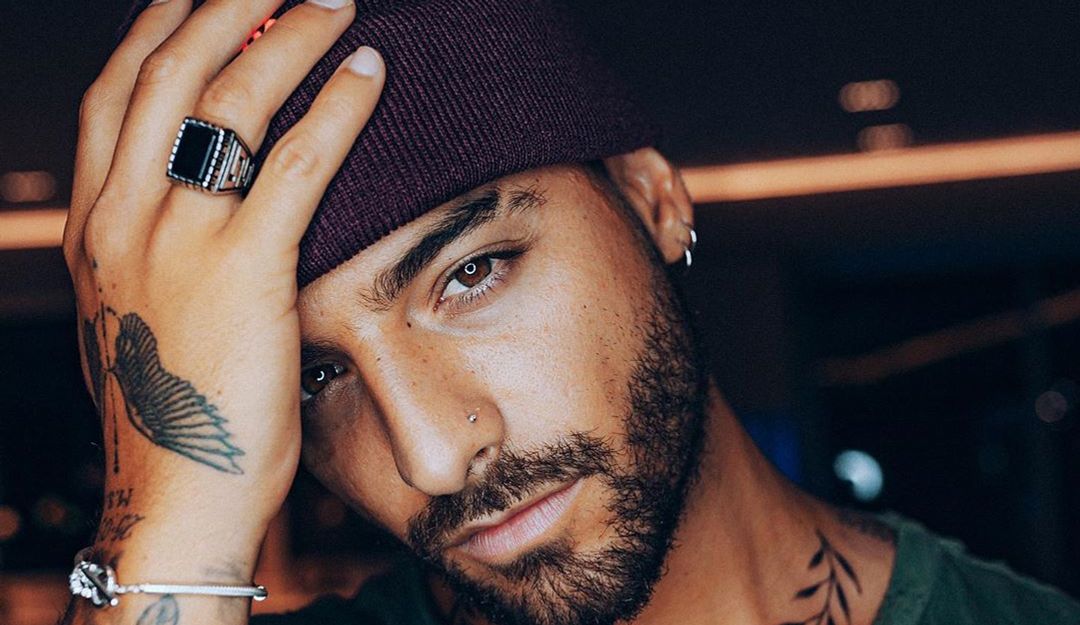 Access Hollywood caught up with Maluma in April 2020 and talked to him about his relationship status. Maluma gushed about his single status and added that he doesn't feel like he wants to date. He wants to have a girlfriend and a family, but at the moment, his career takes preference over his love life. Maluma told the publication:
"I just turned 26 years old, and I don't feel like that's what I want right now, and my career is just starting. So of course, one day I'm going to find the love of my life, I'm going to sing this song for her, whatever it is, on the guitar, and get old with that person, but right now, that's not what I want."
Maluma might not be interested in romantic love, but he is surrounded by family love. The restrictions brought by the coronavirus pandemic gave Maluma quality time to spend with his family in Medellin. It took some time for him to adjust to a sedentary life, but once he got used to it, he started to enjoy it. "It feels good to be at home and share some time with my family," he said.
---