On 10th November 2009, Shaniya Davis' mother, Antoniette Nicole Davis, reported Shaniya's disappearance. From the off, the police suspected foul play, but they hoped to find the 5-year-old girl alive. Surveillance footage from a Sanford, North Carolina, hotel showed Mario McNeill carrying Shaniya, reinforcing the belief that she was alive.
Mario turned himself in and said he wasn't exactly sure where he'd left Shaniya. However, he suspected it was along N.C. 87 between Sanford and Spring Lake, close to several green portable toilets.
Authorities and volunteers launched a massive search of the area. Sadly, they found Shaniya Davis' dead body on 16th November 2009.
Antoinette offered Shaniya to Mario to clear a $200 debt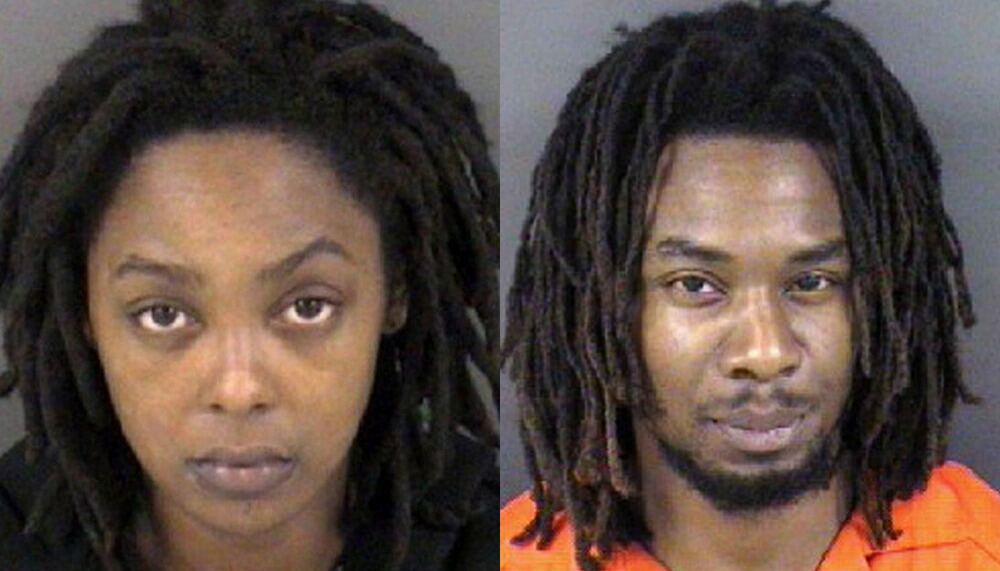 In the early hours of 10th November 2009, Mario left his home on Washington Drive in Fayetteville for Sleepy Hollow Mobile Home Park. Mario had previously dated Brenda Davis, Antoinette's sister. He hoped to have sex with one of the many women he'd texted before leaving home. 
However, the drunk and high Mario struck out. He allegedly went to Antoinette' home and demanded that she pay him a $200 debt or have sex with him. Initial reports falsely claimed that the debt was drug-related. 
Mario had lent Antoinette the money to pay for a hotel room and to buy food when she and her children were homeless. Antoinette refused to pay, so Mario took Shaniya. Antoinette made no attempt to stop him from taking the 5-year-old. 
"I gave her to him to cover $200. He was only supposed to have sex," Antoinette would later say.
In court, Bradley Lockhart, Shaniya's father, said he met Antoinette at a party. He learned that he'd fathered Shaniya shortly after she was born.
In early 2007, Lockhart, a military veteran, bought a house and moved in with his children, including Shaniya. Lockhart had primary custody of Shaniya, but he wanted her to develop a relationship with her mother.
Therefore, when Antoinette demonstrated that she'd stabilized her finances and gotten a home, Lockhart allowed Shaniya to live with her mother. Antoinette's aunt, Yvonne Mitchell, told WTVD that Shaniya seemed safe under her mother's care. 
"Every time I seen her, the kids were happy," Mitchell said. "She seemed happy. If there was anything wrong, it was being hid very good because I didn't notice it."
Lockhart said he should've never let Shaniya go – he felt partially responsible for her murder. "You think about everything you could have done different," he told WRAL News. "You get to the point where you blame yourself."
Mario McNeil refused to help the police find Shaniya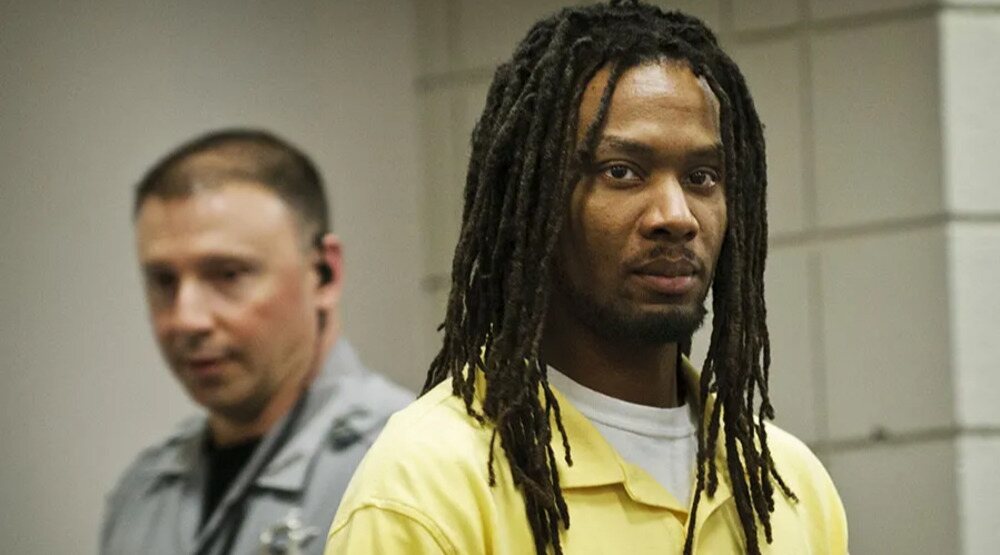 Mario turned himself in and denied knowing Shaniya. After further questioning, he told the authorities that Antoinette' aunt requested him to pick up Shaniya from the family home. 
An FBI agent who participated in the search for Shaniya testified: "He continued a story about getting text messages to come pick this child up. He said the hotel was a waiting spot." McNeil reportedly said that she was to take Shaniya to meet unidentified people.
The FBI agent said they quickly realized Mario wasn't telling the truth. "He would sometimes giggle. He would sigh, yawn. He was shutting down. Our goal was to keep him talking," he added.
Out of the blue, he said something that startled the officers, the agent testified. "He [McNeill] actually said he was waiting to come and kill her," he continued. "When we tried to get him to expand on that, he wouldn't."
Mario later retracted his statement. Regardless, it exposed officers to the possibility that he had murdered Shaniya. 
The authorities found her under a large log on an overgrown kudzu patch. "She was lying partially on her right side," Chad Roya, an agent who documented the site, testified. "Her feet were extended toward an area where there was a body of water."
The police had to cut vines to retrieve her body, taking care not to destroy crucial evidence. "It was a long process to physically remove her, with the log and all the vegetation," Roya added.
One juror cried as the jury reviewed photos and a video of the scene. Shaniya's half-sister, Cheyenne Locklear, ran out of the courtroom in tears.
Mario McNeil received the death sentence after offering no defense during his trial
Dr. Thomas Clark, the medical examiner who examined Shaniya' body, said she had injuries 'consistent with a sexual assault'. Clark also confirmed that Shaniya was suffocated:
"There is no other reason this child is dead. Thus, I concluded (the cause of death) is external airway obstruction, or asphyxiation."
Mario presented no evidence and insisted he took Shaniya to the Sanford hotel at her aunt's request. He rejected a plea deal and offered a weak defense, increasing the likelihood of a conviction. 
It took 7.5 hours for the jury to find Mario McNeil guilty of murder, kidnapping, indecent liberties with a child, sexual servitude, and human trafficking. During his 12-day sentencing trial, Mario presented no defense and told the judge he didn't want anyone to speak on his behalf. 
He said, "My goal was freedom. I lost my freedom. What does it matter after that?" Mario's statement partially explains why he rejected a plea deal that would have saved him from the death penalty. 
Mario also instructed his attorneys not to participate in the sentencing hearing. "They can take you to Raleigh and execute you, do you understand that?" Superior Court Judge Jim Ammons asked a smiling Mario. He responded by continuing to fold origami, as he'd done during the trial. "It helps me think," he said. 
"Losing a child is probably the hardest thing anyone out there could experience," Lockhart said. "It's hard to sleep, even after three and a half years. I've had two collapsed lungs due to the stress."
"It's hard, it's painful – just to know that she was once here and someone took her out of this world," Cheyenne, Shaniya's half-sister, said. 
The jury sentenced Mario McNeill to death in less than 40 minutes. "At the end of this verdict, nobody really won here," Lockhart said, per WRAL News. "I'll never get Shaniya back. You took that from me."
"May God have mercy on your soul," Judge Ammons told Mario. "You did not have to kill that child."
Antoinette was sentenced to a minimum of 17.5 years on several charges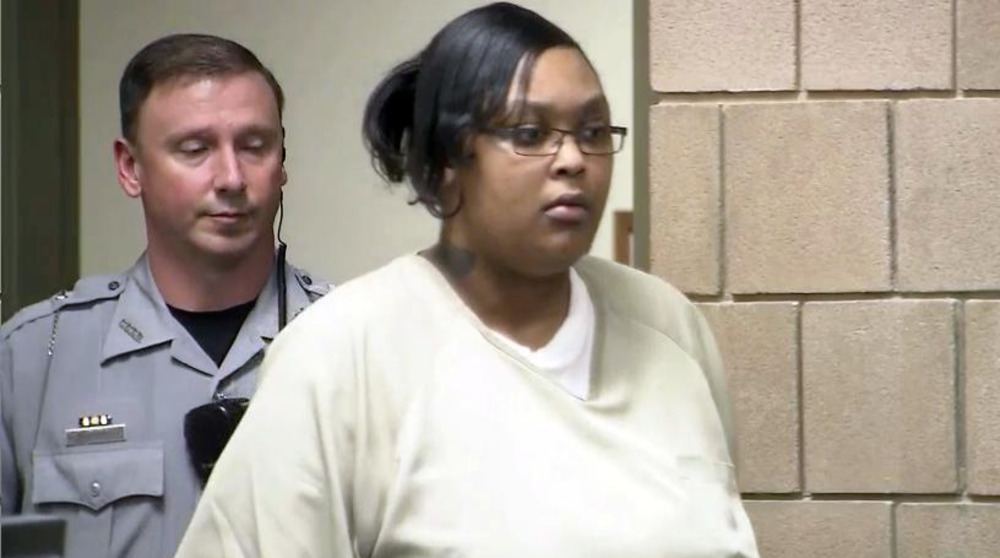 During Antoinette's trial, the defense sought to exclude statements she made to police officers, including the confession that she offered Shaniya to Mario to pay a debt. Antoinette' attorneys said that investigators questioned her without advising her of her rights to remain silent and confer with an attorney. 
"She was arguably coerced and bullied by two law enforcement officers," said defense attorney D.W. Bray. Judge Ammons rejected the argument, siding with the prosecution's assertion that Antoinette wasn't under arrest. "There were no threats or suggestions of violence [by police]," Ammons said.
Mark Logan, executive and director of the Polaris Project, described instances of parents pimping their own children, especially kids as young as Shaniya, as 'extreme'. "No poverty or economic desperation can explain the prostitution of a child," he told ABC News.
Antoinette entered an Alford plea to human trafficking, second-degree murder, kidnapping, felony child abuse with prostitution, conspiracy to commit sex offense with a child, and indecent liberties with a child.
An Alford plea is an admission by the defendant that the state has enough evidence to convict. However, it allows the defendant to maintain their innocence. Antoinette said:
"I want to say I did the best I could with my children. I never said I was a perfect mother, but I was a good mother. I did what I had to provide for them. I did what I had to to make sure they were alright. I didn't have any help from anybody."
Judge Ammons disagreed, saying: "You could have saved your daughter's life, and you did not. You had the time, the opportunity and the means to save Shaniya's life, and you did not. You are not a good mother. This did not have to happen."
Cumberland's Department of Social Services introduced policy changes following Shaniya' death
Eight years after Shaniya's death, the North Carolina Department of Health and Human Services belatedly released a five-page assessment of her case.
The report found that law enforcement had conducted a drug raid on Antoinette' home months before Shaniya's murder but didn't alert county social workers about the presence of children. Furthermore, school officials had concerns about Shaniya's family, which they failed to report. 
Child protection officials had talked to law enforcement officers about their responsibility to report child neglect, but the message may not have reached undercover or narcotics officers.
Per The Fayetteville Observer, county Social Services Director Brenda Jackson said the agency had implemented policy changes in response to Shaniya Davis's case.
---