Quavo Huncho is a rapper who become famous as part of the hip hop trio Migos. Quavo, his nephew Takeoff, and cousin Offset made their breakthrough as Migos in 2013 when they released the single Versace. Huncho still releases music as a member of Migos, but he also works on his solo career. He released his debut album Quavo Huncho in October 2018.
Saweetie made her big break when she released the single Icy Girl in 2017. She released her first EP High Maintenance in 2018 and her second EP Icy in March 2019. Saweetie and Quavo have been dating for a while now. This piece will provide the details about their relationship.
Quavo and Saweetie started dating after making a music video together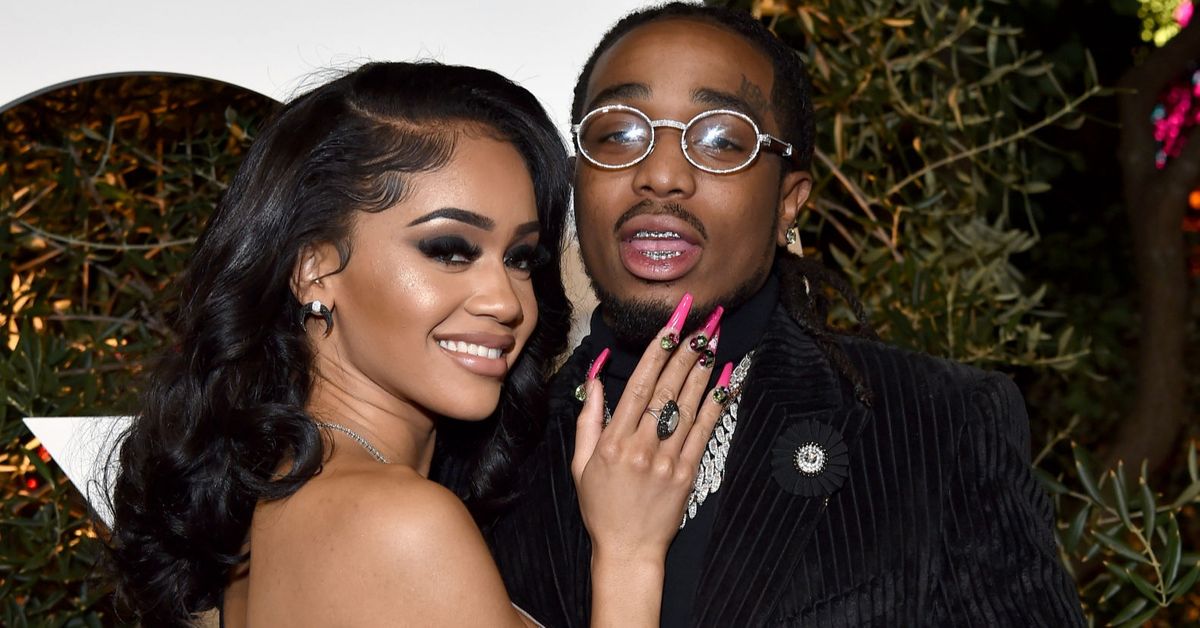 There were rumors of a relationship between Saweetie and Quavo before she appeared in Quavo's Workin Me video in August 2018. The chemistry between the couple was clear to see in the video, and after the video, they were practically inseparable. Saweetie talked about Quavo during the 2019 Billboard music awards:
"He's one of my best teachers. He's so seasoned. He has so many accomplishments so he just teaches me in the studio, with my writing, with everything that comes with the game, so I really appreciate him."
Quavo was accused of cheating on Saweetie in December 2019
Quavo's relationship with Saweetie came under threat when a woman named Lashae Clair claimed Quavo hit on her. She posted screenshots of an alleged Facetime call with Quavo and wrote:
"This probably going to get deleted. But I've been talking to Quavo for the last couple of months. He doesn't really love that girl if he did he wouldn't be talking to me. There's just soo much to unfold that I've learned from him & Offset."
She stated that Quavo texted her via Instagram, and they'd planned to spend time together when he was in New York. Lashae also threatened to post his contacts and nudes. However, her story looked like a sham from the beginning. She didn't have enough credible evidence to support her claim. Quavo and Saweetie responded to the Lashae via a photo of the couple posted on Quavo's Instagram page. Quavo attached the caption, "G N F. Give No Fuks."
Quavo displayed her love for Saweetie on Valentine's Day when he arranged to have her woken up to a violinist playing the beat to her song My Type. He posted the video of the romantic moment on his Instagram stories.
Also Read: Josh Brueckner and Katie Betzing's relationship explained
---