Sally McNeil's case features in the documentary Killer Sally, which premiered on Netflix in early November 2022. McNeil fatally shot her husband, Ray McNeil, on Valentine's Day in 1995 before calling 911 and admitting to the crime. Emergency services airlifted Ray to Scripps Memorial Hospital, La Jolla, but doctors couldn't save him.
McNeil's trial started a year later. Nobody disputed that she shot Ray; the trial's purpose was to determine whether Sally planned the murder. The prosecution failed to prove premeditation, absolving Sally of the first-degree murder charge.
However, Sally wasn't off the hook. The court found her guilty of second-degree murder, sentencing her to 19 years to life. She gave her side of the story in Killer Sally while incarcerated at the Central California Women's Facility.
Sally left prison on parole in June 2020 and currently lives in Northern California
McNeil almost avoided extended life in prison when she successfully appealed her sentence. However, the prosecution petitioned the Supreme Court, which reinstated the original conviction.
Sally told RxMuscle that she was a target in prison, but despite having the ability to fight back, she avoided confrontation: she didn't want her parole application hampered by silly prison brawls. "I have adapted to prison life, but I will never fit in," Sally said. "I have discipline and respect for authority."
McNeil left prison on parole in June 2020 and currently lives in Northern California. Sally said she's too old to bodybuild but is in shape and can train people:
"My goals in life for now are focused on gaining my freedom and being re-united with my family. I will be too old to compete when I get out. I am not too old to stay in shape though. I can train people. I have my mind, so I can teach people how to wrestle and make good wrestling videos."
Sally reconnected with her children, Shantina and John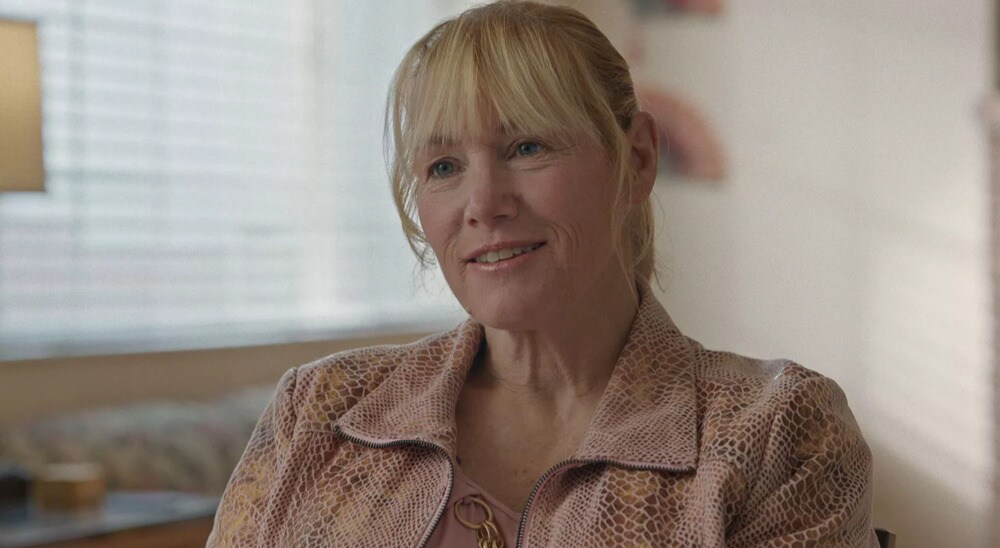 Sally told RxMuscle that prison denied her life with her children, Shantina and John. "I might as well have let Ray kill me that night… my children lost their mom anyway," she said. Shantina, Sally's child from a previous marriage, testified on her mother's behalf during her trial. 
John and Shantina lived thousands of miles away from their mom's prison, limiting prison visits to once per year. National World reports that Shantina joined the army at sixteen. Her struggles with PTSD limited her to two tours of Iraq.
After her discharge, she settled in Georgia with her son and works as an IT expert for the Defense Logistics Agency. John also joined the army, the outlet claims, and served five tours in Afghanistan. He lives in Texas alongside his son.
McNeil has reconnected with her children; the trio talk regularly. The kids appear in Killer Sally and corroborate their mother's claim that Ray was an abusive partner and parent. John says:
"I remember how tortuous it used to be to have to sit there and watch him abuse my sister and to know that I was next."
Sally claims that the court ignored her claims of abuse during her trial
Sally met Ray on Valentine's Day in 1987 and instantly fell for him. "He was beautiful," Sally said, per The U.S. Sun. "Lust at first sight." Two months later, the couple tied the knot. Sally told RxMuscle she should have left Ray three days into their marriage. She explained:
"Looking back, I should have left him after the 3rd day of our marriage. Ray got mad because I had dated two other guys before I met him. I was beaten up unmercifully. This beating was unprovoked on my side."
McNeil opined that Ray's steroid use sparked the alleged violence against her. "When Ray and I first got married in 1987, I had no idea that he was on steroids. So I did not know that he was suffering from 'roid rage' when he'd fly off the handle and beat the holy hell out of me," Sally said.
After Ray's murder, various steroids were found in his blood. Sally claimed she didn't use a lot of steroids because she feared the side effects. "My priorities were straight," she said. "The children came first." Sally accused Ray of cheating on her with both men and women. She said she tried to leave, but Ray followed her wherever she went.
The DA painted Sally as the aggressor, but she claimed she was the victim. "Ray cruelly beat me for eight years, over 400 beatings got swept under the rug," she said. "Ray blamed me for his abuse towards me. I did not provoke Ray to beat me. I pleaded with him NOT to beat me."
---