In November 1993, Robert Thompson and Jon Venables became the youngest convicted murderers in British history. In one of the most chilling photos in recent times, Venables was captured holding the 2-year-old James Bulger as Robert walked ahead of the pair. Robert and Jon would sexually abuse, assault, and murder Bulger before dumping his body.
The murder captivated the nation as people wondered what would motivate two 10-year-olds to abduct and murder a defenseless toddler. A judge sentenced the pair to detention which ended when the pair hit eighteen. Authorities gave Robert and Jon new identities and released them into society under strict supervision.
Robert Thompson reportedly lives with a boyfriend who knows his real identity
In 2010, reports stated that Robert had reintegrated into society and had built a healthy relationship with a community in the North West. The reports said that Robert is openly gay and is in a long-term relationship with a partner who knows his real identity.
Thompson hasn't reoffended per the terms of his release, but authorities believe he masterminded the plan that led to James Bulger's death. Robert had no father figure as his dad abandoned the family five years before the murder.
His mother treated her depression with heavy drinking and once tried to commit suicide. One of the investigators who talked to Thompson described him as 'street smart' and 'clever.' "I don't know how he was doing at school, but he was switched on and he was trying to con me, trying very hard," the investigator said on Channel 5's Lost Boy: The Killing of James Bulger.
In his confession, Jon stated that it was Robert's idea that they kill Bulger. The seven years he spent in detention helped Robert as he is yet to reoffend or violate the terms of his release. Having a partner that's comfortable with his identity must have helped a lot. Dr. Ian Cumming, a psychiatrist, talked to Independent about the difficulties people with fake identities face when building relationships:
"So much about people's interactions with others is built on trust, and if what you're doing and who you are is not really correct than that's quite a strain on the individual. You've got enormous burdens to carry around."
Jon requested not to be released from prison for fear that he may reoffend
Jon's first brush with authorities after his release came after a bar brawl in 2008. Police dropped the charges against him after he agreed to enroll in an alcohol awareness course. Three months later, he got off with a warning after police caught him in possession of a small amount of cocaine.
In 2010, he was arrested for possessing images of child sexual abuse accumulated in over a year. He was sent back to prison with a new identity as he'd divulged who he was to staff and inmates. Harry Fletcher, a probation officers' union official, talked to Independent about Jon's difficulty with keeping his identity secret.
"It's not surprising that he may have revealed his true identity, given the enormity of what he's done and the difficulty of coming to terms with that and a new identity," Harry said. In 2013, the parole approved his release from prison. Four years later, Venables returned to prison on the same charge.
This time, he also had a 'pedophile manual.' "This is my own fault," he allegedly told police. "I've had urges, inquisitive." Mr. Justice Edis sentenced Venables to 40 months in prison, saying: "The children depicted were often very young and vulnerable, there is discernible pain and distress suffered."
In October 2020, a parole report stated that Venables was attracted to sexual violence and recommended that he remain in prison. The report revealed that Jon had a new identity, a job in jail, and was a model prisoner.
"The panel listed as risk factors those influencers that made it more likely that Mr. Venables would reoffend in the future," the report read. It added that Jon had stated that he'd benefited from psychological work in prison and didn't ask the panel for release.
In November 2020, a source speaking to The Sun confirmed that Jon had asked the parole board not to approve his release. The source said:
"Venables told the board he did not seek release because he's worried that he'll reoffend. On the outside, he finds it difficult to make friends or gain employment and he seeks out drink, sex and pornography as a way of adding excitement to this life and that's a potent mix."
The Mirror reports that authorities considered relocating Jon to Canada, Australia, or New Zealand to reduce the cost of keeping him in the UK. "A move abroad would cost, of course, but the thinking is it would be cheaper in the long run," a source said.
New Zealand's Prime Minister, Jacinda Ardern, stated that the UK shouldn't bother applying for Jon's residency in her country. "My advice would be 'don't bother applying,'" she said.
James Bulger's father petitioned for the revelation of Jon Venables' secret identity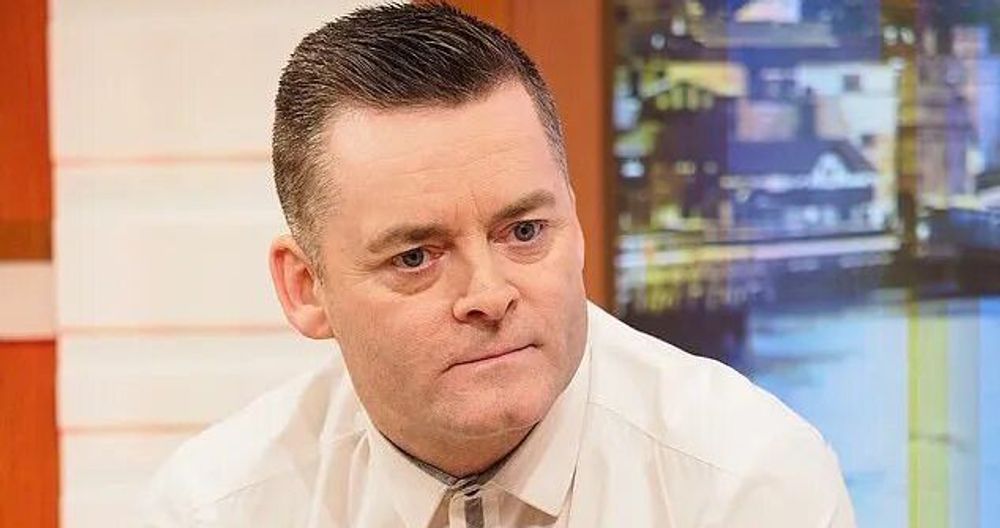 James Bulger's, Ralph, father petitioned to have information about Jon Venables publicized. He claimed that information about him already existed online. Ralph expressed concern that Jon would reoffend if released from prison with a new identity.
"He is a dangerous, predatory child abuser and killer, and I am terrified he will harm another child like my James," Ralph said. In rejecting Ralph's petition, Judge Sir Andrew McFarlane argued that releasing Jon's information would endanger his life. The judge said:
"[Venables] is 'uniquely notorious' and there is a strong possibility, if not a probability, that if his identity were known he would be pursued resulting in grave and possibly fatal consequences."
Robin Makin, the advocate for the petitioners, protested the decision, stating that the court failed to consider the risk Jon poses to others. However, Denise Fergus, James Bulger's mother, concurred with the judge's ruling. She'd objected to Ralph's petition, saying:
"I understand the motivation for the application, but my concern is that if Venables were known by his own name, it could lead to vigilante action and innocent people being hurt. Beyond that, I have no further comments to make."
---