People have rekindled interest in Renard Spivey's case due to a viral video filmed during his stint as a bailiff on Justice for All With Judge Cristina Perez. In the clip, Judge Perez asks how long he's been married; Richard says he's been married for 27 years.
"You don't look happy, brother," one of the warring parties in court says. "You don't look happy." The clip then cuts to a news report about Renard Spivey facing a trial for the murder of his wife, Patricia Ann Marshall Spivey. 
It's unclear if Renard Spivey was convicted for his wife's murder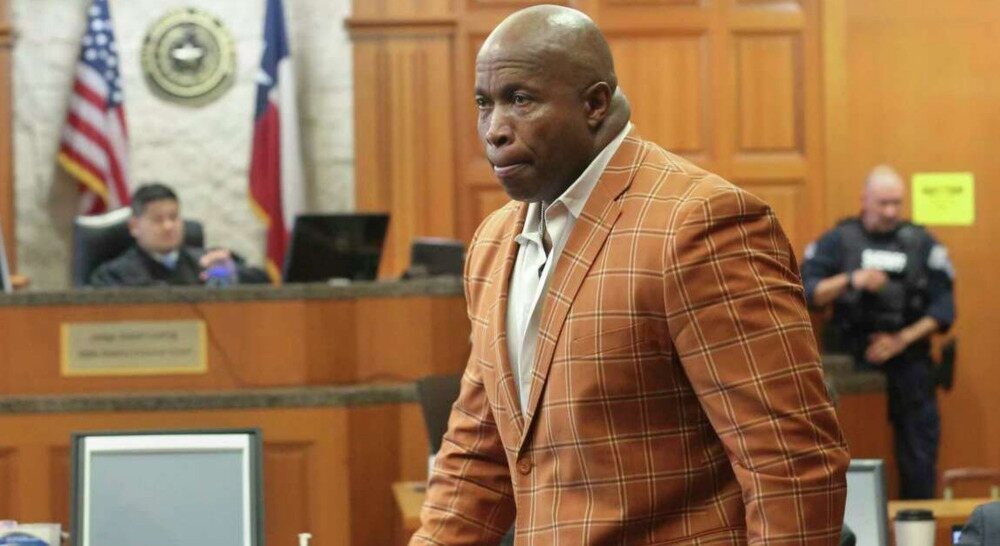 The Harris County Sheriff's Office hired Renard in 1996 as a detention officer. Two years later, Renard became a deputy. Spivey also worked as an actor, famously appearing on Justice for All with Judge Cristina Perez.
Patricia and Renard married in 2015 following years of dating; it was his third marriage. Reports claimed Spivey called 911 at 3:10 a.m. on 28th July 2019 to report an accidental shooting in his residence.
First responders found Patricia dead in the closet and Renard nursing a gunshot wound to the leg. Court documents revealed that Renard told police he was arguing with his wife about his alleged steroid use and cheating when the pair struggled over a gun in their bedroom closet.
"We was arguing and tussling with the gun," Renard told a police officer. "We had been arguing all day." Prosecutors said the evidence didn't match Renard's claim that the shooting was accidental.
The medical examiner said Patricia was shot twice – one bullet shattered a bone in her arm; the fatal projectile struck her heart and lung. The examiner also noted that Patricia had bruising on her wrists. Patricia's father was in the house, but he told investigators that he didn't hear or observe anything. Spivey's attorney, Mike DeGeurin, told CNN:
"He's a good person with a great record [with] law enforcement and courtrooms for a long time. What I know about the case and reading reports is that there was a shooting with a gun in his house and his wife was shot twice and he was shot once in the leg. We're trying to determine now the order of the shots and what happened.
Renard was released on a $50,000 bond, despite the prosecution's argument that he was a flight risk. The judge ordered Renard not to attend Patricia's funeral, much to DeGeurin's disappointment. "If you didn't go to the funeral, your own wife's funeral, it's awful," DeGeurin told ABC13.
"Right now, we're on the road to justice – so, we got to take the path and get to our destination, which is, you know, complete justice," Ezra Washington, Patricia's brother, told KHOU11.
It's unclear whether Renard Spivey was convicted. Reports about his case ended after he posted bond.
Spivey threatened to turn into the Incredible Hulk when arguing with Patricia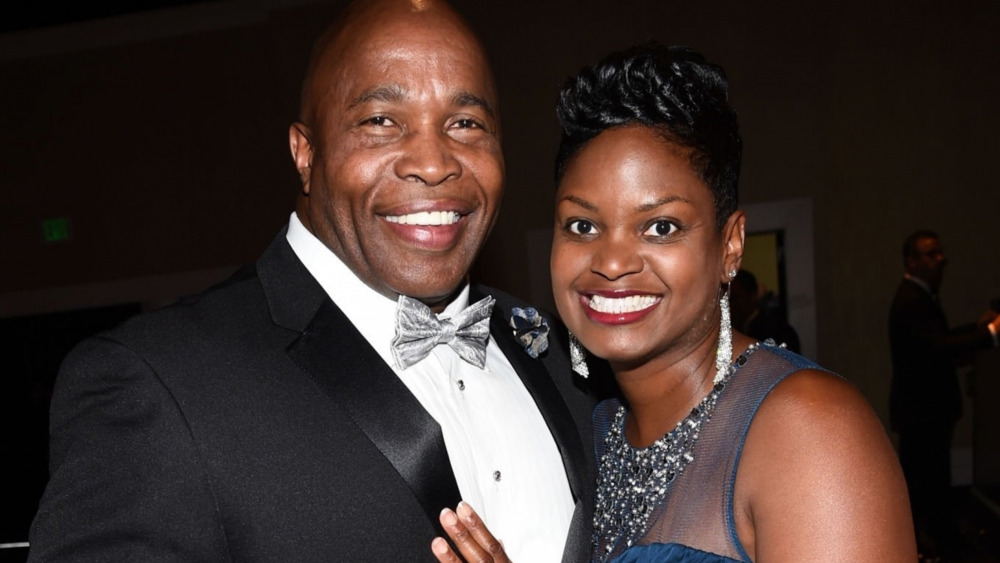 Washington told police that Renard and Patricia had been arguing over their lack of intimacy. Ezra revealed that Patricia suspected Renard of cheating or resuming steroid use. Washington reportedly spoke to Renard three times in the hours leading up to the shooting.
"She's counting my pills [low testosterone medication], claiming that I'm sleeping with someone else," Spivey allegedly told Washington. Renard reportedly said that Patricia would make him 'rise up like the Incredible Hulk and it ain't gonna be good.'
Ezra told authorities that he advised Renard to leave the premises if things were that bad. Washington told ABC13 that, in hindsight, he should have intervened:
"I never thought that he'd go that far. I should have acted on it and that's going to eat me up for a long time, forever. But him saying that and then acting on it, I gave him the benefit of the doubt."
Washington told KHOU11 that he took comfort in knowing Patricia's death was part of God's plan: "Her daughter said something to me, just recently too – if you believe in God, then you know that He's in control and things happen according to Him – so, I can say I could've prevented it, but God's plan is God's plan."
"[She was] my friend when I needed to vent, my hands when I needed help, but most of all, that woman is my mother," Patricia's daughter, Patrina Marshall, told ABC13.
---