Statistics
Age:

20 years old

Date of Birth:

April 5, 1999

Birth Place:

Fresno, California, USA

Horoscope:

Aries

Full Name:

Tessa Brooks Hammerschmidt

Occupation:

YouTuber, Model, Actor, Dancer

Height:

5 feet 7 inches

Nationality:

American

Marital Status:

Single
About Tessa Brooks
At 20 years, most of us had no idea of what we wanted to do with our lives. But this doesn't seem to be the case with Tessa Brooks.
The young and hot 20-year-old is a dancer, actor and online personality who has amassed millions of followers on her social media platforms.
Tessa began dancing at the age of 2 and always used this as a medium to express herself. She may not have had the intentions of transforming her dancing into a full-time profession, but as time went by, she realized that she was very good at it. That was when she started training on various dance styles.
In 2013, Tess made and posted her first video dancing to "Whip It" by Nicki Minaj. The video was an instant hit and soon went viral on social media.
At her age, the social media personality has made quite a name for herself and was even part of the Michael Jackson Tribute show at the Carnation Theatre. She has also featured in other popular videos such as the Alarm Clock Prank.
Tessa's talent has been recognized widely leading to her appearance in various national commercials such as Just Dance 4 and Aquestria Girls.
She has also worked with major brands such as Coca-Cola and Uber.
At her age, Tessa is determined to change the world by giving back to the society in whichever ways she can.
Tessa Brooks' early life and education
Tessa Brooks was born on 5th April 1999 in Fresno, California as Tessa Brooks Hammer Schmidt.
Very little is known of her early life or her parents, but it is clear that she has two sisters; one who danced as part of "Mommy and Me" dance classes and a stepsister.
Tessa attended high school at Clovis Online School, California and graduated in June 2017.
Tessa also took gymnastics classes which eventually led to her becoming a cheerleader. It was at this point that her skills were spotted and she got signed up on productions such as Disney's Next Big Thing.
Tessa Brooks' Career
Tessa may have started off her career as early as the age of 2 when she enrolled for her first dancing class. According to her, dancing was an opportunity to express herself freely.
Tessa has also trained in Jazz, Hip Hop, Ballet, contemporary dancing, and Breakdancing.
Tessa's Brooks came into the limelight for the first time when she posted a video dancing to "Whip It" by Nicki Minaj.
Her next big break came after featuring on Disney's Next Big Thing. Her exceptional performance on the show consequently led to her appearance in events such as The Haiti Benefit Concert, and Miss California Pageant.
Tessa also participated in the Michael Jackson Tribute show at the Carnation Theatre and in the Gym Challenge, 2014.
Besides dancing, Brooks has featured in advertisements for major brands such as Coca-Cola, Skechers, and Contours Designs.
Although Tessa has had her YouTube Channel since 2013, she only became active in 2017 when she started Vlogging. Her Vlogs have no doubt turned to be a major success with her videos garnering millions of views in the present date.
Previously, Tessa was also a member of the Team 10 crew but seems to have had a falling out according to one of the Vlogs she released in early 2018.
She would regularly appear in Team 10 crew's Vlogs which mainly had to do with pranks, fake weddings, comedy, tours, and lifestyle among others.
Brooks has also performed with The Pulse on Tour and is currently part of the "ImmaBEAST" Dance Crew.
Tessa Brooks' Personal life
Tessa has come a long way to becoming an established dancer on Hollywood, and for a girl of her age, I'd say that she's doing really great on herself.
Having been featured in music videos for major artists such as T-Pain, Disney's Coco Jones, and X Factor's Diamond White is an indication that Tessa's talent is unique, and if well nurtured, she has the potential to achieve great things.
Tessa aspires to help, inspire and make a difference in people's lives. Unknown to her, she has already inspired young people out there who would also like to unleash their talents.
One interesting fact about Tessa is that she adores pets. She owns five dogs and one cat.
Although not much is known of her family, Tessa seems to have a very strong support system. She mentioned in one of her vlogs that it is her mother whom she turns to whenever she feels anxious or stressed.
Is she dating anyone?
Tessa Brooks' love life is quite a mystery, and she likes to keep it that way. Very little is known of her love life and her fans are always left to speculate.
It was rumored that Tessa was dating Chance Sutton after a few pictures of them getting cozy emerged online. However, it was reported that the two broke up in 2017.
It was also rumored that Tessa had been dating Jake Logan, but that too was never confirmed.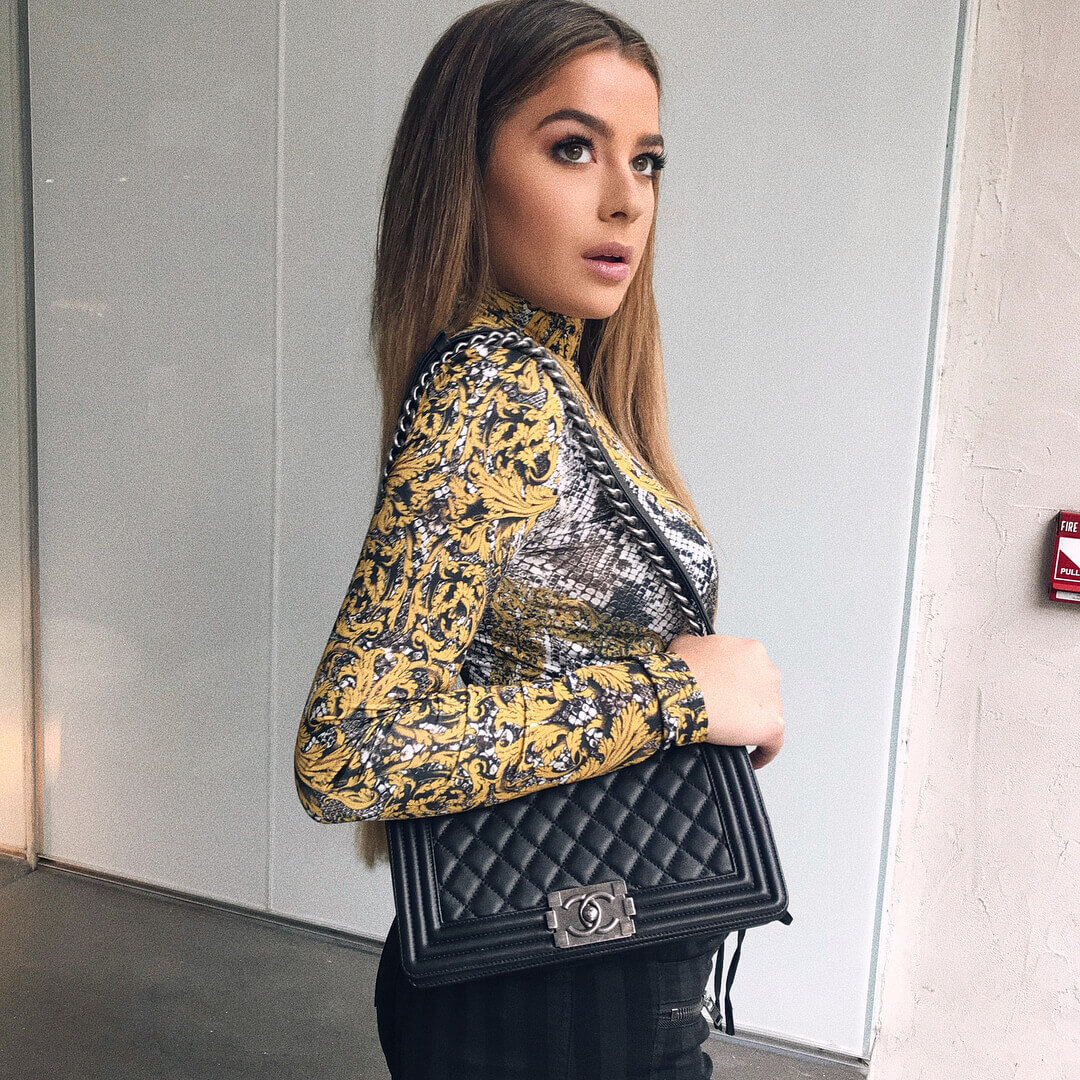 Tessa Brooks' Net Worth
Tessa Brooks' main source of income is from her self-titled YouTube channel. She also sells "Tessa Brooks" branded merchandise such as T-shirts, hoodies, and sweatpants.
Tessa has also featured in advertisements for some major brands which have contributed a substantial amount to her net worth.
Her current net worth is estimated at $2 million with an annual salary of at least $120,000.
At her age, Tessa has already won millions of hearts and we expect her net worth to increase with her increasing popularity.
Also Read: Hailey Orona – Bio, Family, Height, Boyfriend, Ethnicity