Statistics
Age:

23 years old

Date of Birth:

April 5, 1999

Birth Place:

Fresno, California, USA

Horoscope:

Aries

Full Name:

Tessa Brooks Hammerschmidt

Occupation:

YouTuber, Model, Actor, Dancer

Height:

5 feet 7 inches

Nationality:

American

Marital Status:

Single
About Tessa Brooks
The chances are that if you are a dance enthusiast, you know Tessa Brooks. Tessa is one of the best dancers on the internet today. Her self-titled YouTube channel currently has 3.54 million subscribers, and she posts some of her silky moves on the channel. However, her YouTube channel is now mostly dedicated to vlogs and makeup tutorials.
She now posts most of her dance videos on TikTok, where she has 2.3 million followers. Tessa uploads her personal photos on Instagram. She has a massive following of 8.6 million followers on the platform. This piece will look at Tessa's rise as a dancer, her controversies, and her relationships.
She made her career breakthrough when she posted dancing videos on the internet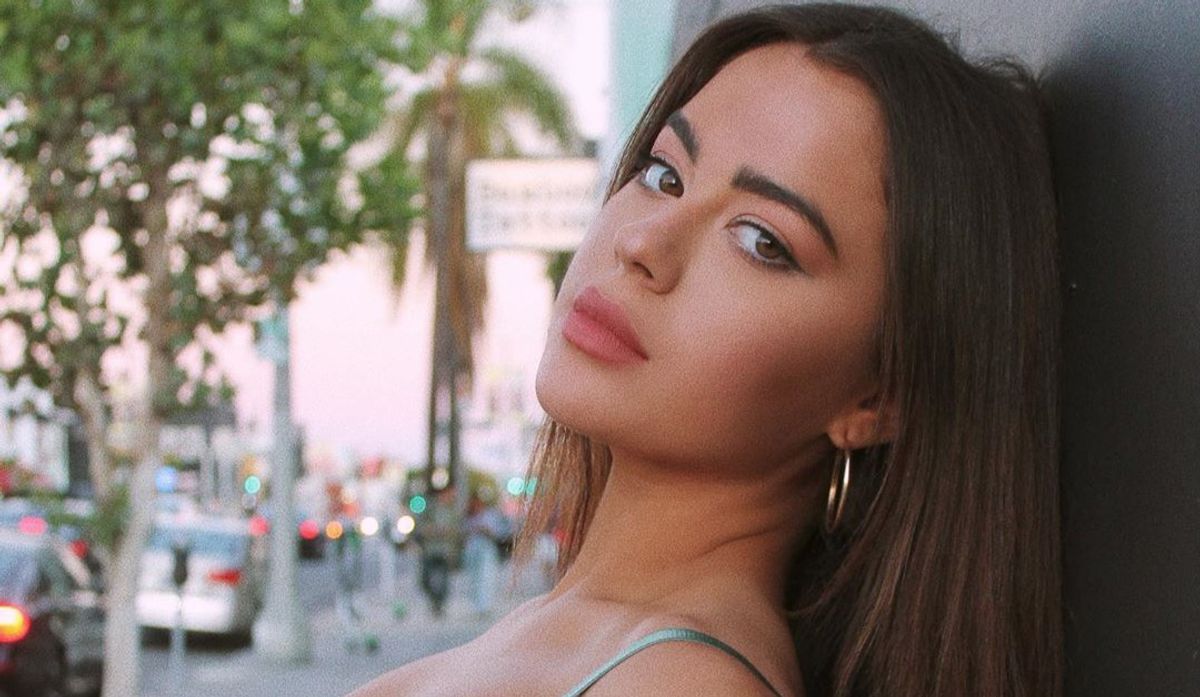 Tessa was born on 5th April 1999, in Fresno, California, and she grew up alongside two sisters. Brooks started dancing when she was two years old. Tessa began by posting videos of her dancing to songs made by artists such as Nicki Minaj and Rita Ora. Her first taste of the success that dancing would eventually bring her came when she performed on the Disney show, The Next Big Thing.
After appearing on the show, Brooks' online career took off, and she became part of the dance group named Team 10. It gave her more exposure, and she appeared in ads for brands such as Contours Designs, Marc Jacobs, Smashbox Cosmetics, and Coca Cola. She also featured in videos for artists such as Diamond White and T-Pain. In 2018, Fullscreen Live announced that she would be the first solo headliner of its 20-City Girls Night In Tour. She talked to HollywoodLife about the tour:
"It's incredible, especially knowing I'm the first person to do it by myself. I wanted to go on tour since I was kid because of dance. I've never thought I'd be able to do it just me. So, this is the coolest feeling ever. The best part is getting to meet the fans and perform for them and sharing that moment with them – to hug them and talk to them. The Brooksters are the best, it's for them."
Despite venturing into vlogging and acting, Tessa states that she can't do without dancing. She claims that she would go insane if she went for a long while without dancing. Brooks told Inlove Magazine that her goal is to teach dance to kids who can't afford dance classes. She said:
"Dancing is such a beautiful art form because you can tell a story or express yourself in a way that words can't… A thing I really want to make happen is teaching dance to kids who, due to circumstances beyond their control, can't afford to take a dance class."
She controversially left the dance group Team 10 in late 2017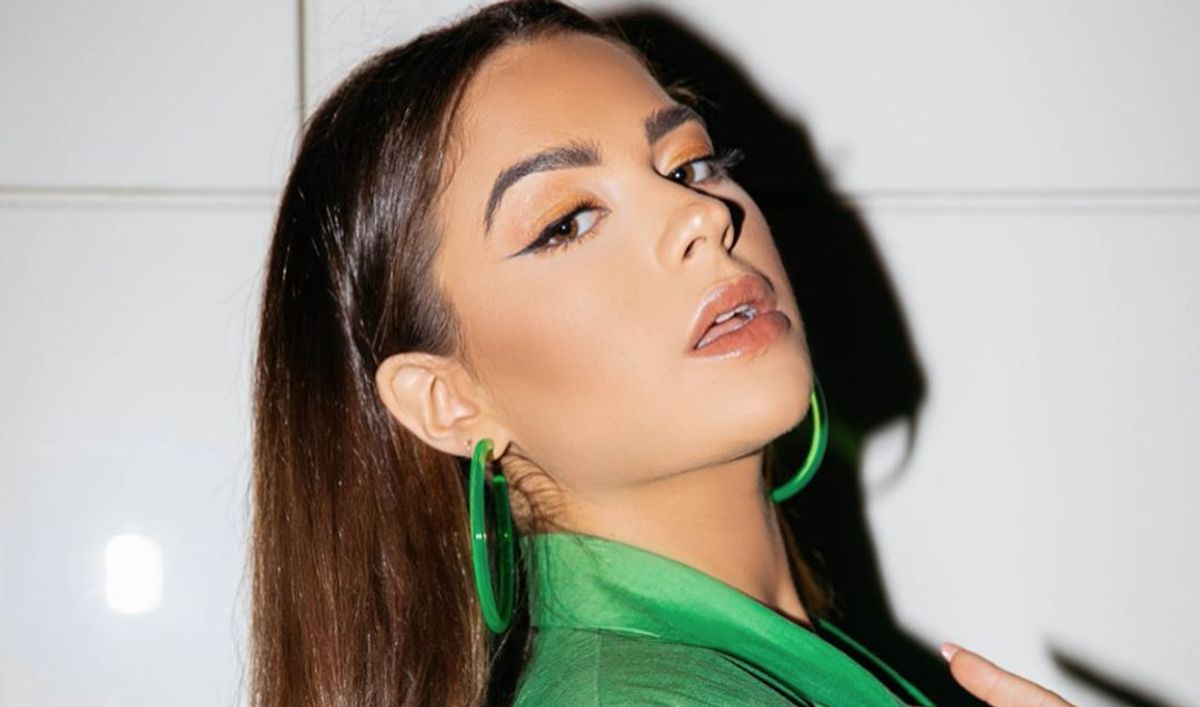 Team 10 is a dance group that was formed by Logan Paul's brother Jake Paul. Tessa became a part of the group, and it helped her grow her career. At one point, she and Erika Costell were the only female members in the group, but they weren't intimidated by it. In an interview with HollywoodLife in June 2017, Erika and Tessa stated that Team 10 felt like family.
However, at the end of the year, Tessa announced that she had left Team 10. In a 2018 New Year's Day video, Tessa stated that she'd decided to leave the group, but she didn't provide reasons. In a subsequent video titled Explaining Why I Left Team 10, Tessa explained that she was heading in a different direction compared to other members of the group. She said:
"It's a really sucky thing, it is what it is. You have to know when to let go… We've grown apart and we're heading in different directions, and that's totally OK. It's not something that is right for me anymore. We just disagree on a lot of things. Things just aren't how they used to be."
As she ended her video, Tessa suggested that there were other reasons why she left Team 10, but she chose not to reveal them because of their personal nature. Jake Paul believes that the stars who left Team 10 are unappreciative of how the group helped their careers. He stated in the docuseries, The Mind of Jake Paul:
"Managers, agents, house, food, money, fame, camera men, editors, brand deals, everything I give it to them. Then, they forget where they came from after a couple of months and they're like, 'I can do this on my own, why is Team 10 taking a percentage of my earnings? I want to do something else."
Her ex Chance Sutton was accused by fans of cheating on her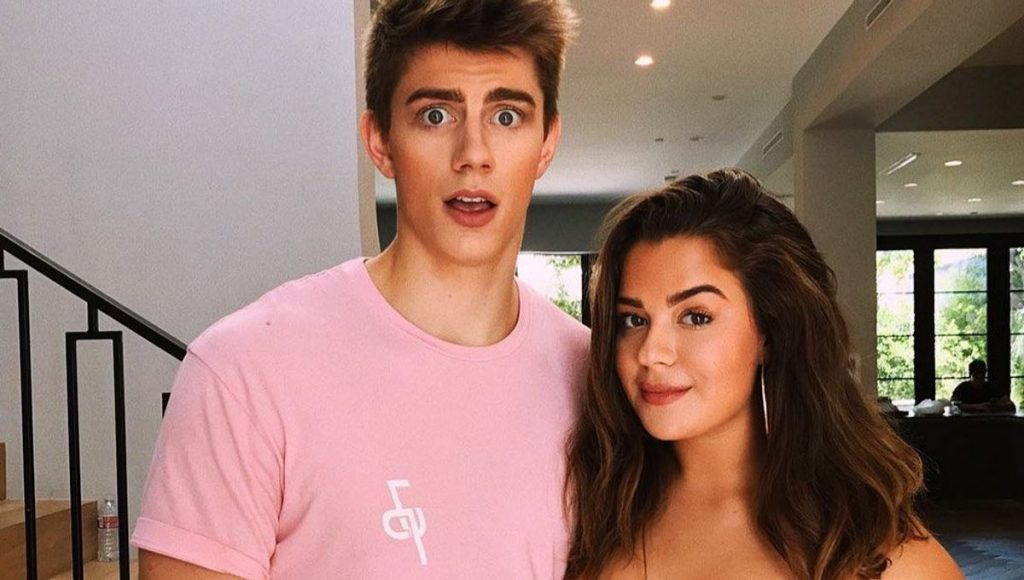 Tessa and Chance first hinted that they were dating in March 2017 when Chance posted a photo of himself and Tessa and added the caption, "Maybe I should've told her we were just going to the movies??"
At the end of June, the couple got fake married in Vegas, and they were officially a couple. Fans even gave the couple the ship name Chessa. However, a couple of months after their marriage, Tessa announced via a YouTube video that Chessa was no more. She said:
"Chance and I started off as best friends and that is part of the reason why we worked so well as a couple, just because we feel extremely comfortable around each other. But, we decided it would be best for our friendship if that is all it was – that we weren't Chessa anymore; that we weren't touching all the time… just because we want this friendship to last as long as possible."
The relationship between Tessa and Chance came under the spotlight soon afterward when a hacker leaked DMs, pictures, and videos from Chance's social media accounts. The leaked DMs showed a conversation between FaZe Banks and Chance in which FaZe accused Chance of cheating on Tessa. Leaked videos and photos also showed Chance getting intimate with other girls.
Some fans concluded that the relationship ended because Chance cheated. Other fans questioned whether the relationship was real at all. Neither Tessa nor Chance addressed the leaks.