Statistics
Age:

30 years old

Date of Birth:

November 10, 1989

Birth Place:

Birkenhead, Merseyside

Horoscope:

Scorpio

Full Name:

Taron David Egerton

Occupation:

Actor, Singer

Height:

5ft 9 (175.3 cm)

Nationality:

British

Ethnicity:

English

Education:

Royal Academy of Dramatic Art
About Taron Egerton
Taron Egerton is an English-born Welsh actor widely recognized for his role in the British action comedy film 'Kingsman: The Secret Service' (2014). He reprises his role as Gary (Eggsy) in its 2017 sequel, 'Kingsman: The Golden Circle'.
Taron's other notable film credits include as Eddie Edwards in 'Eddie the Eagle' (2016), Edward Britain in 'Testament of Youth' (2014), Johnny in 'Sing' (2016), Mad Teddy Smith in 'Legend' (2015), Robin Hood in 'Robin Hood' (2018), and as musician Elton John in 'Rocketman' (2019), just to mention a few.
Following his outstanding performance, Egerton has received several award nominations, winning some such as the Empire Award for Best Male Newcomer category. He was also enlisted in the GQ's list of '50 best-dressed British men in 2015 and 2016'.
In this article, we break the mystery surrounding Taron Egerton's life including his early life, love-life, acting profession, controversies, net worth, and much more!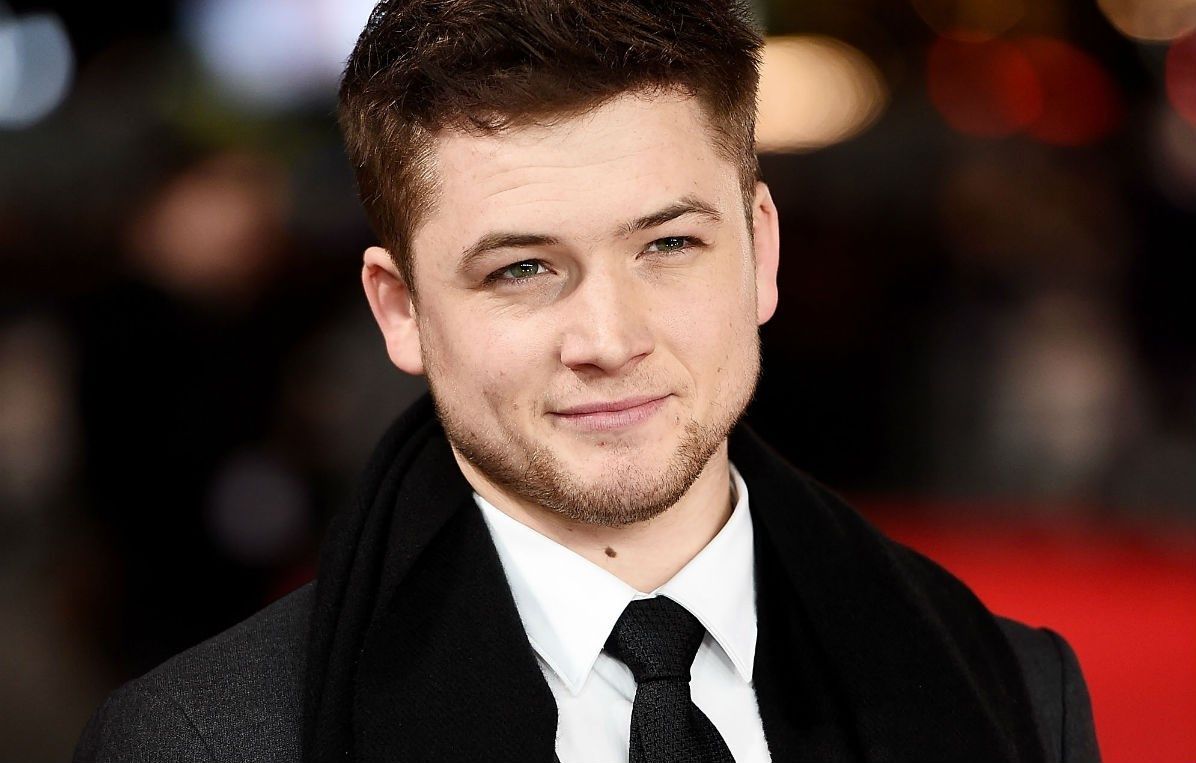 Rise to Stardom: Acting Profession
Taron Egerton made his acting debut when aged 21, portraying a small role of Liam Jay in two episodes of the ITV series 'Lewis' (2011). Afterward, he was cast in the short film 'Pop' released in 2012, followed by 'Hereafter', which was released in 2013.
Taron, however, had his first major role in the drama film 'Testament of Youth. For his first main role, he proved a great success paving the way to much bigger opportunities in the film industry.
His major breakthrough in his career came in 2014, after he was cast portraying a main role in the Matthew Vaughn directed action spy comedy film 'Kingsman: The Secret Service'. Taron plays the role of Gary 'Eggsy' Unwin, a young protégé of Harry Hart (Colin Firth), in a quest to be recruited into a secret spy organization.
The film was an instant hit and a huge commercial success, reportedly grossing over $400 million at the box office, against its initial budget of $100 million. It was received by critical acclaim worldwide, and won an Empire Award for 'Best British film' category.
In 2015, Taron Egerton was cast in the crime thriller film 'Legend', written and directed by Brian Helgeland. Although it was met with mixed reviews, the film, in general, was a commercial success, also receiving multiple nominations and awards.
In 2016, he was cast portraying the lead role as Eddie Edwards in the biography sports comedy-drama film 'Eddie the Eagle'. Again, the film was a commercial success and it was nominated for the Empire Award for 'Best British Film' category.
The same year 2016, he lent his voice in the animated musical film 'Sing'. The film which is about a group of animals in a singing competition also proved a commercial success.
In 2017, he had another voice role in 'Love at First Sight' before, later the same year, reprising his role as Gary in the spy comedy action film, 'Kingsman: The Golden Circle'. Similar to its prequel, it received worldwide acclaim and was a huge commercial success.
Taron Egerton's most recent works were in the 2019 biopic 'Rocketman', where he plays as Elton John.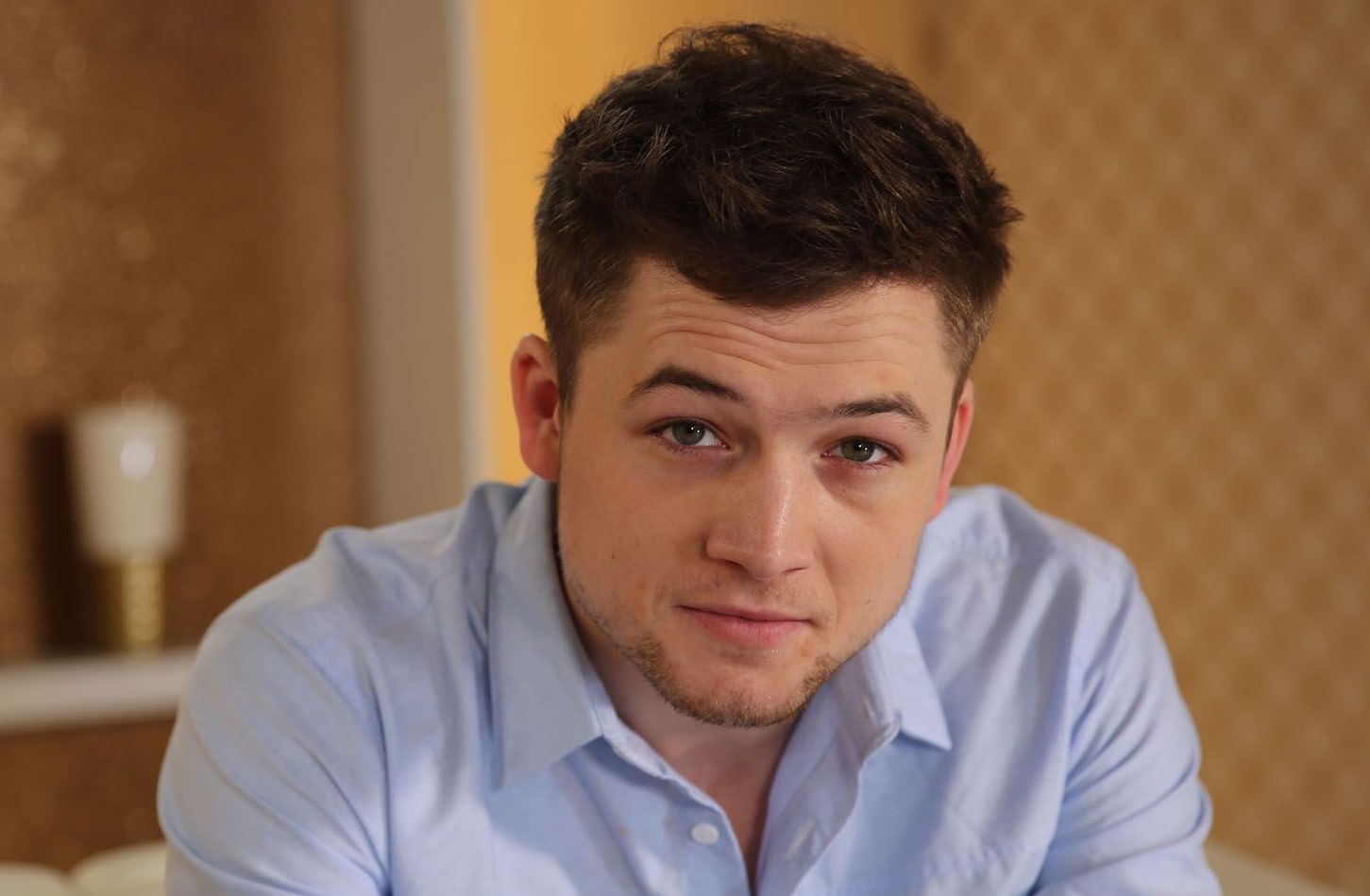 Bio, Early Life, Education & Family
Taron David Egerton was born on 10th November 1989, in Birkenhead, Merseyside. He, however, moved to Wales with his parents when he was still a baby, and a good part of his early life was spent there. Speaking of his early life in Wales, he said ''All my friends are Welsh, I speak Welsh, and I feel very Welsh…"
Taron's mom works with social services while his dad, up until recently ran a bed-and-breakfast. Although not much is available about his family, he revealed his parents to have a rather creative flair. His mom used to design clothing, whereas his dad made '80s-influenced synth music. It is quite clear, though, that Taron is the first actor in his family.
Taron is a misspell of Taran which is Welsh name for thunder. The error as he explains, came from her mom who was not a Welsh speaker. Therefore, she ended up putting an 'o', in place of the second 'a', thus Taron. Funny enough, he seems to like it that way, describing it to be rather 'quirky'.
As of his education, he attended Ysgol Penglais School, before later proceeding to the Royal Academy of Dramatic Art. In 2012, he graduated with a BA (Hons) Acting.
Personal Life
Besides his successful acting profession, Taron Egerton considers music as a big part of his life. He loves funk, soul, and Motown genres, and considers himself a big fan to Otis Redding, Marin Gaye, Stevie Wonder, Al Green, and David Boyie.
He further goes on to reveal some of his favorite music bands such as the Beatles, the Stones, the Strokes, and the Future Islands.
When he comes to showcasing the skill himself, Taron is no doubt talented. He plays the role of the teenage gorilla (Johnny) in 2016 animated film Sing. Similarly, he sings just as well in the 2019 biopic 'Rocketman', portraying the role of Elton John. For the latter, he is acknowledged by Elton who confesses that he has never heard anyone sing his songs better.
Dating Life; Is Taron Egerton Married?, Girlfriend, Gay Rumors
Recently in 2019, Taron Egerton was faced with gay rumors after a kissing scene with another man in the much-acclaimed film, 'Rocketman'. However, when interviewed by The Hollywood Reporter, he dismissed the rumors adding that he was not uncomfortable kissing a fellow man onscreen.
According to Taron, it doesn't make much difference as to your sexual preference. 'For me, kissing a man onscreen is no less appealing than kissing a woman onscreen…' he said.
Now aged 29, Taron is yet to be married but is in a confirmed relationship with the assistant director, Emily Thomas. The couple, who had been confirmed to be dating since 2016 had split ways in November 2018.
They were, however, confirmed to have re-united early 2019 and were even spotted walking together on the red carpet at the 2019 EE British Academy Film Awards on 10th February.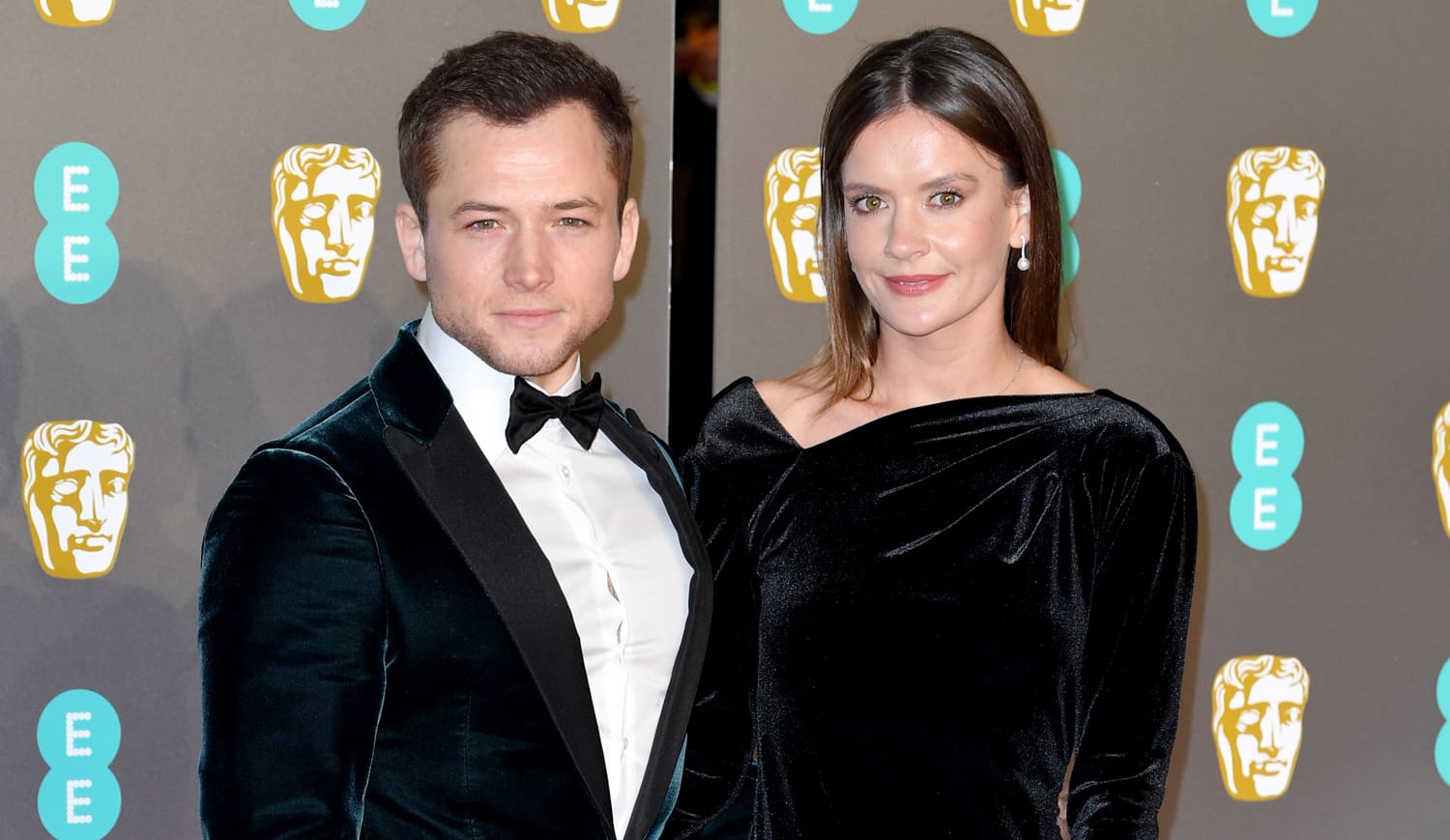 Taron Egerton's Net Worth
As of June 2019, Taron Egerton has an estimated net worth of $6 million. This has been attributed to his much acclaimed onscreen performances in 'Kingsman' (2014 & 2017), Sing' (2016), and 'Rocketman' (2019), just to mention a few.
Also Read: Is Richard Madden Married?, Girlfriend – Bio, Parents & Early Life