Savannah Soutas
Biography
Statistics
Age:

30 years old

Date of Birth:

March 2, 1993

Birth Place:

Orange County, California

Horoscope:

Pisces

Full Name:

Savannah Rose LaBrant

Occupation:

Internet personality, fashion blogger, professional photographer

Height:

5 feet 3 inches

Nationality:

American

Ethnicity:

White

Marital Status:

Married (Cole LaBrant)
About Savannah Soutas
Savannah Soutas forms one half of the power couple behind the uber-popular YouTube channel, The Labrant Fam. Soutas contributes massively to the channel, and she is a personal favorite of many fans. Savannah is drop-dead gorgeous, and she is a natural in front of the camera.
It's a trait that she has developed over the years, and she has become one of the best vloggers on the planet. This piece will deal with Savannah's dark past, her rise as an internet personality, and her ever-growing family.
Savannah grew up in a dysfunctional family
Savannah Soutas was born on 2nd March 1993 in Orange County, California. Soutas was mostly raised by her mother after her parents split up due to infidelity. Savannah's parents divorced when her dad cheated, and it was tough to take at such a young age. Soutas talked to People about how much the divorce affected her;
"Especially as a teenage girl I think it's so important to have your dad in your life if you can. I think that definitely made me kind of go down a darker path."
Savannah didn't have a father figure to look up to when she was growing up, and she relied on her mom and older sister for support. Soutas is still close to her mom and older sister, Chantelle. In September 2018, Savannah posted a lovely Instagram photo of herself and Chantelle when they were both pregnant. She attached the caption;
"This is my best friend. My big sissy. We're pregnant together (1 month apart) and both having GIRLS! We've dreamt about this ever since we were little & it makes me wanna cry how blessed we are to experience this all together! Can't wait for our babies to be forced best friends forever. I LOVE YOU."
Soutas dropped out of school when she got pregnant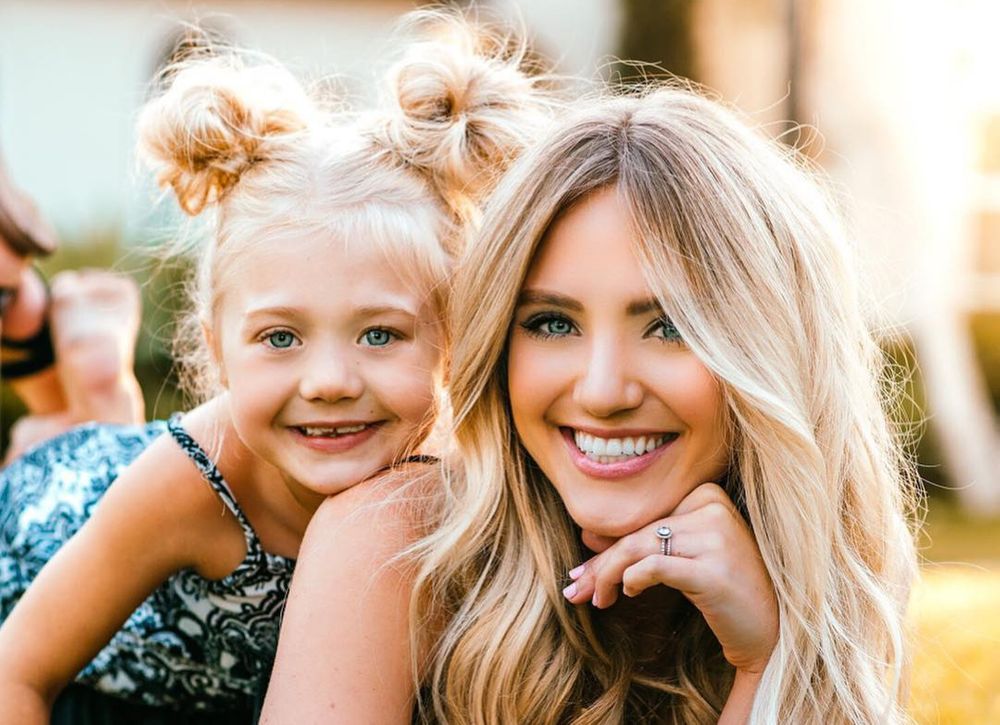 Savannah was homeschooled during the elementary part of her education, and it allowed her to sharpen her dancing skills. She then developed an interest in photography during her time in high school. Savannah briefly worked as a model after completing her high school education.
Unfortunately, Soutas had to halt her educational progress after she became pregnant at the age of 19. The move turned out to be a blessing in disguise because it prompted Savannah to pursue internet success.
Savannah started by posting pictures of herself and her daughter Everleigh on Instagram. At the same time, she started a fashion blog that became quite successful. She then began to pursue social media success on the lip singing app, Musical.ly (now TikTok).
Savannah became an instant hit on social media, and her following grew rapidly. However, Everleigh's dad made Savannah's personal life miserable. He cheated on Savannah when she was pregnant, and again when Everleigh was three years old. Soutas eventually resolved to end relations with him. According to People, Savannah said;
"I acted happy in the videos Everleigh and I made on Musical.ly, but overall there wasn't a lot of joy in my life. My family saw how miserable I was. My mom told me she was always praying for me to leave him and had her friends praying as well. I know she was also asking God to send a decent, godly guy into my life."
Savannah's experience with Everleigh's dad helped her better understand what her mom went through with her dad. The experience also brought Savannah and her mom closer together. Savannah said;
"… being cheated on by my boyfriend, I think it helped me understand how hurt my mom was [when she was] cheated on. We were both there for each other and understood each other's situations."
Savannah met Cole via the Musical.ly app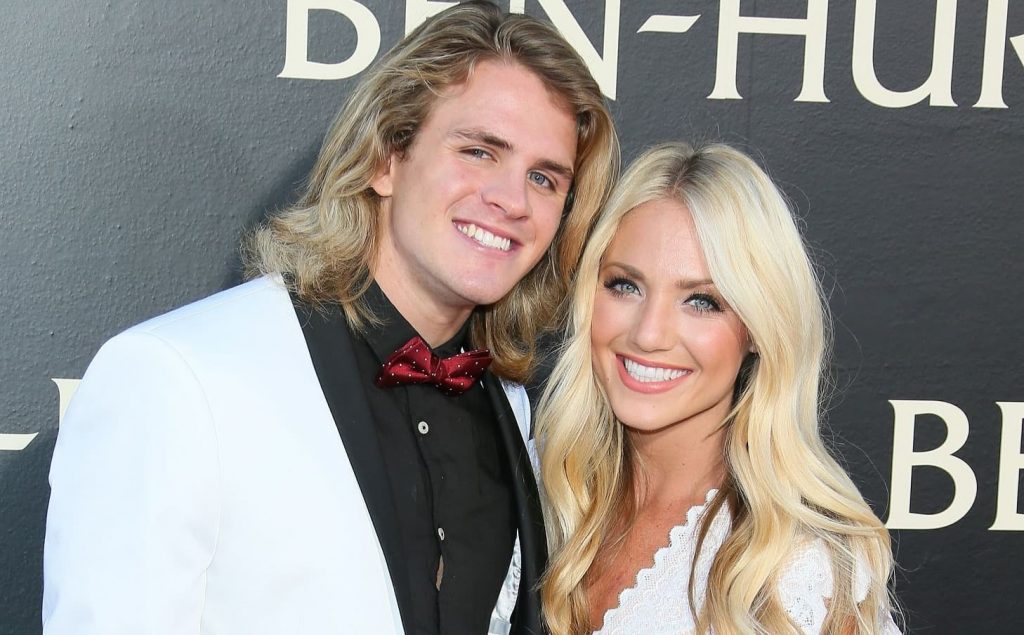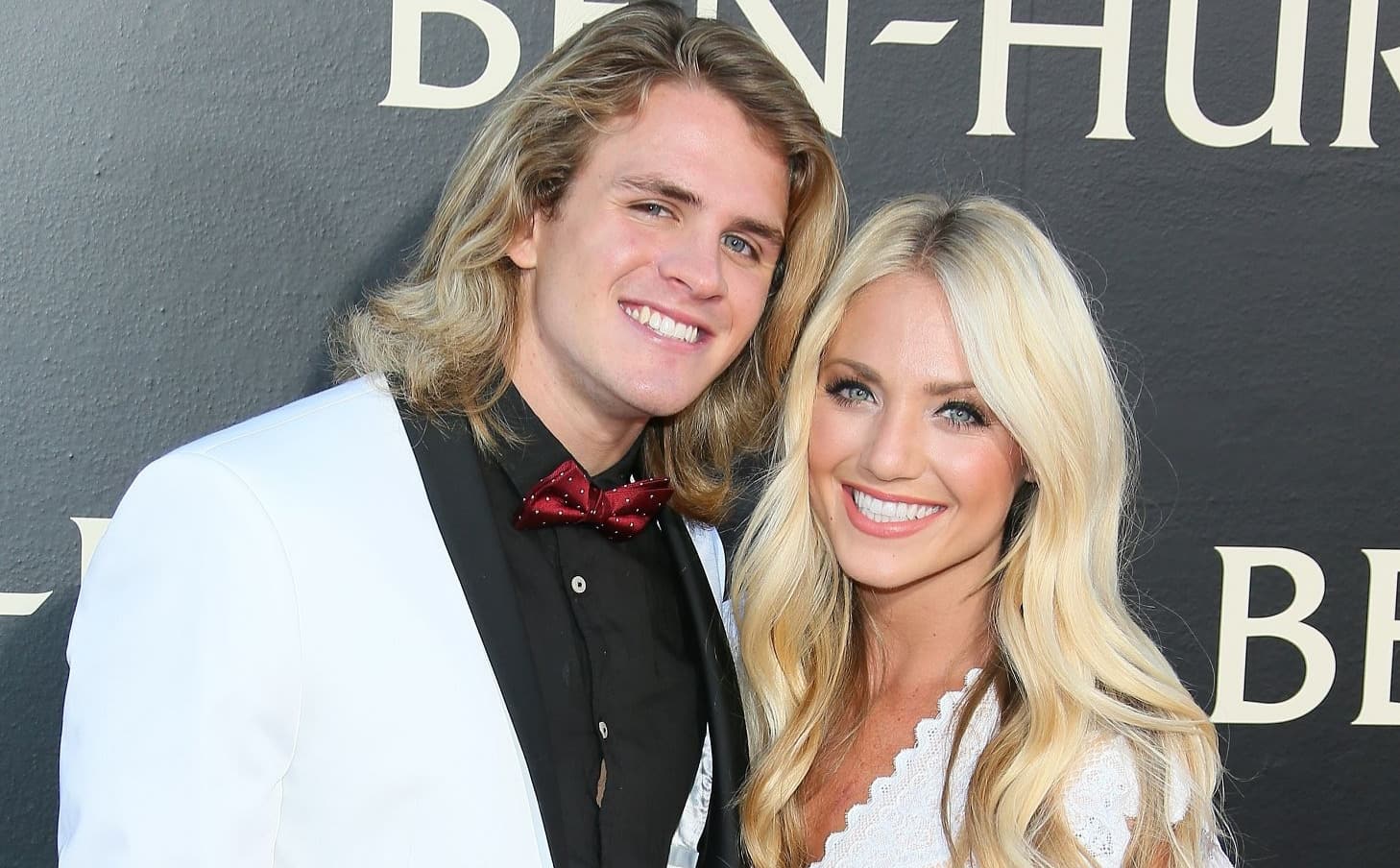 Savannah's prayers were answered when the app that gave her internet success also delivered a soulmate. Cole initiated the couple's first conversation, but at the time, he only reached out to Savannah to ask for a favor.
Savannah and Cole didn't communicate much after that until they bumped into each other in Los Angeles. The couple met in 2016, and the connection was instant. A year later, Cole proposed, and six months after the proposal, the couple got married. Cole took Everleigh under his wing like she was his biological daughter.
Cole presented much-needed relief for Savannah's broken heart. Savannah posted an Instagram photo of the couple, and in the caption, she alluded to her dark past before meeting Cole. The caption read; "Took me a few broken hearts to find ya."
Everleigh's dad is still involved in her life. Despite their bad history, Savannah understands that it's important for Everleigh's dad to be involved in her life. Cole stated in a YouTube video titled The truth about Savannah's past;
"We always want him in her life. He loves her to death, he's a great dad to her, he loves her… He's doing a great job just maintaining that friendship."
Savannah and Cole met at a time when they both had flourishing social media careers. They combined forces and formed the channel that is currently known as The LaBrant Fam.
Savannah created a YouTube channel for her daughter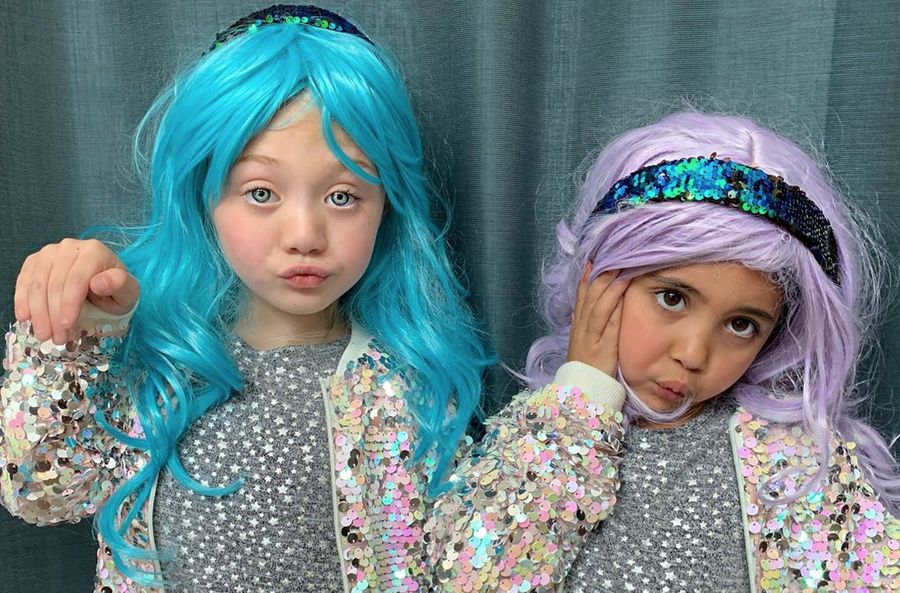 Everleigh has been in front of a camera since she was about 8 months old, and it's now second nature to her. She is already an internet star with a huge social media following. Savannah set her on this path when she collaborated with Michelle Foley to create a YouTube channel for their daughters.
The channel, ForEverAndForAva, currently has 1.72 million followers. It features Everleigh and Foley's daughter, Ava, doing random stuff like dancing and opening gifts. The little girls also have an Instagram page with 1.2 million followers. Michelle and Savannah run the accounts on behalf of the kids.
Ava and Everleigh also run an Instagram page titled, The Wild Threads. The girls use the page to promote outfits for girls aged two to ten years. Everleigh and Ava have been very successful in their fashion venture, and they have featured in magazines such as Vogue and Elle.
It's unclear whether Savannah has the same plans for her second daughter Posie Rayne. Posie is still quite young, and she might also have a future of internet fame ahead of her.
Soutas is currently expecting a third child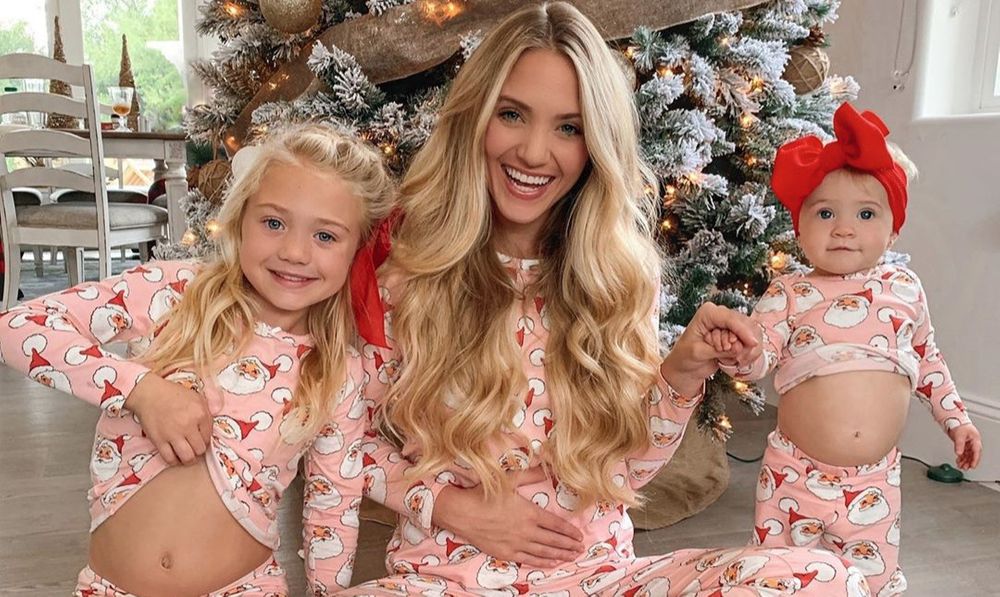 The LaBrant family is currently awaiting another addition to the family. Savannah announced via a YouTube video posted on 7th December that she is expecting another child. Soutas recently revealed on Instagram that she is 10 weeks pregnant. She posted a photo alongside Cole with the caption;
"Coming up on 10 weeks pregnant & I haven't been feeling so well. This guy has been taking such good care of me and completely taken over with the kids. I really don't think there's better out there than him. He goes above and beyond and I am SO thankful for him, I sure lucked out with this guy + he's super crazy good lookin'."
Soutas authored the book Our Surprising Love Story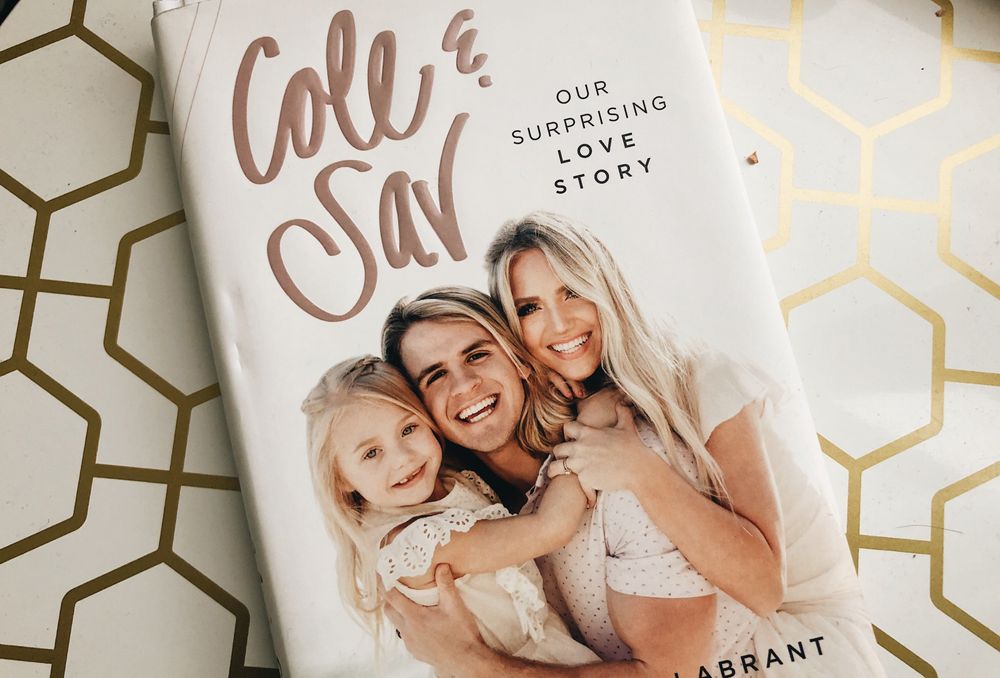 Savannah collaborated with her husband Cole to author the book, Our Surprising Love Story.
The book provides a candid look into the lives of the YouTube power couple. It talks about family, religion, and relationships. The book's description on Goodreads states;
"With their signature charming and engaging style, Cole and Sav take you behind the camera and open up about past heartaches and mistakes; painful secrets and difficult expectations; the joys and challenges of raising their daughter, Everleigh; and the spiritual journey that changed their hearts – and relationship – forever."