Statistics
Age:

23 years old

Date of Birth:

May 14, 1996

Birth Place:

Morocco

Horoscope:

Taurus

Full Name:

Imane Anys

Occupation:

Twitch streamer, Online Gamer

Height:

5 ft 4in

Nationality:

Canada

Ethnicity:

Moroccan

Marital Status:

Single

Education:

University of McMaster
About Pokimane
We live in the internet era where online gaming is a field of interest to many. As a result, there are many popular game streamers and players with their rolling number of fans; but very few are able to stand out like the phenomenal female streamer and gamer, Pokimane.
You can probably recall the 'Pokemon' games, and Pokimane is no doubt a big fan. She has been able to stand out in the gaming world because of her funny personality, unique way of storytelling and love for gaming–and also don't forget that there aren't as many 'hot' female-game streamers and players out there!
She has been particularly outstanding because of her gaming skills in the popular online game, League of Legends (LoL). Pokimane has also amassed herself with a big audience on both YouTube and Twitch platforms where she keeps her fans updated and entertained.
Early life and childhood
Pokimane is just her personality name which she uses for gaming and entertainment purposes. Her real name is Imane Anys.
She was born on 14th May 1996, in Morocco, a country in North Africa. She is of Moroccan ethnicity. Pokimane's birth Zodiac sign is Taurus- it defines its members as practical, sensual and ambitious; personalities that are quite outstanding with her.
She is very private about her personal and family life; therefore, there isn't much information about it. However, she mentions a brother- who like her seems to be a big video game fan.
She sometimes posts about the quality time they spend together with her brother playing video games – and how she misses those times.
There is also a small mention of her mother. She tweeted on 25th January 2018 about her plans to go back to Canada to see her mom. She said that she missed her so much.
Even with her privacy on family life, it is quite clear that she loves them and would priotize to have fun with them.
Pokimane moved with her family to Toronto, Canada when she was young.
Education
Although not much of her schooling life is revealed, she seems to be a big Academics fan. She holds a bachelor degree in Chemical Engineering from the University of McMaster in Hamilton, Ontario Canada. She however, focuses on her gaming career.
Her career and personal life
Pokimane developed her passion for gaming from a very young age. We can make the assumption based on her personality name, 'Pokimane' which shows her interest in the popular 'Pokemon' video games and cartoon series.
She actually merged 'Pokémon' with her first name 'Imane' to come up with Pokimane. Sounds pretty cool huh?
Pokimane also enjoys entertaining people which, to her advantage, comes naturally because of her unique way of storytelling and her funny personality. She created her first YouTube channel in Feb 2013 and started posting videos. She later renamed her channel to ASMR and started posting ASMR videos as per her fans requests.
ASMR is a term referring to the sensation people get when watching stimulating videos, especially the ones that involve personal attention.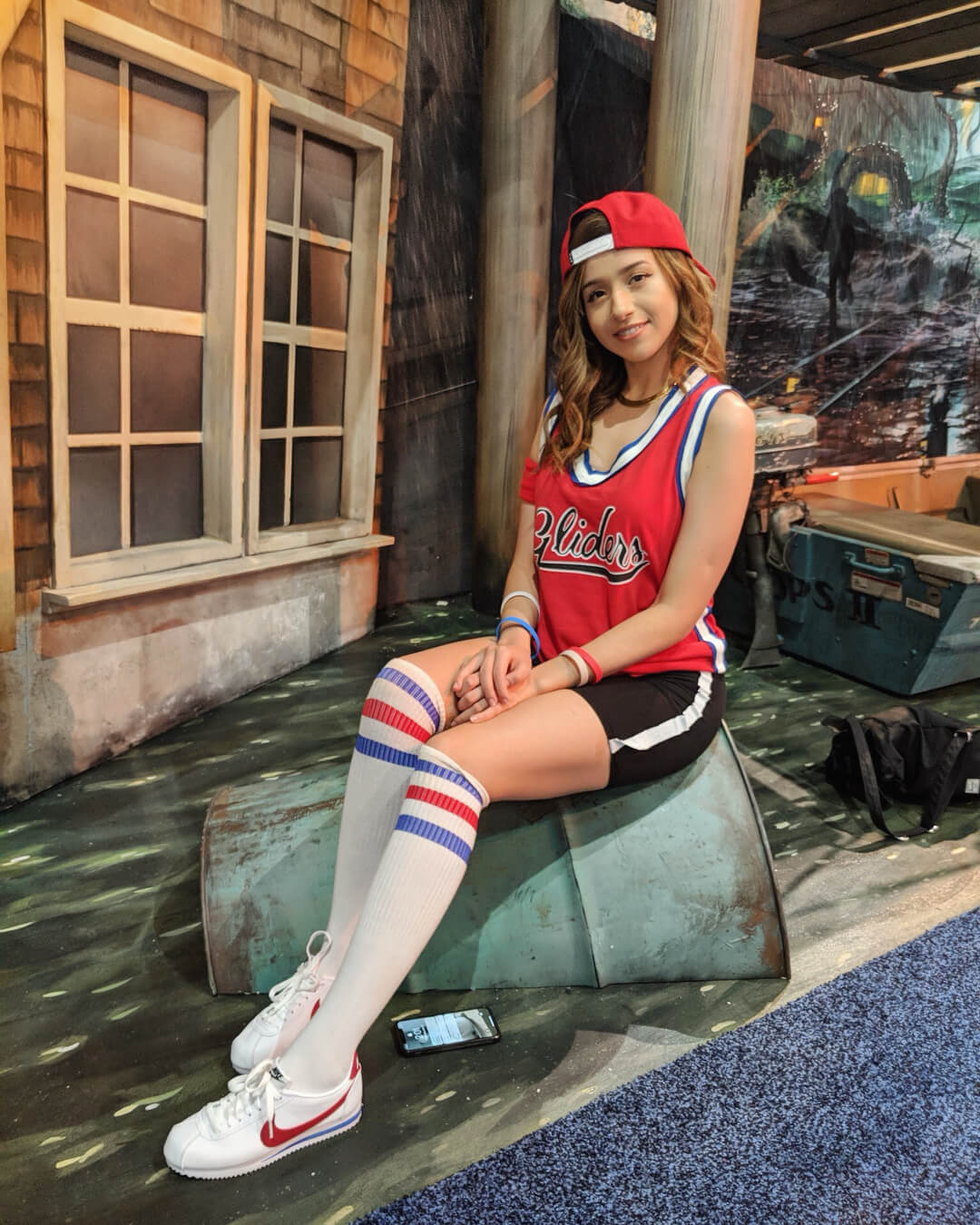 Living the Gamer's life
Pokimane is a big fan of video games, especially the League of Legends and is very keen on keeping her fans entertained with her game streaming videos on her YouTube channel. Unlike most game streamers personalities, Pokimane restricts her streaming videos to the League of Legends topic.
She has been playing League of Legends for the past 3 years, a period in which she has earned herself a place in the game. She is currently at the diamond division level.
Being a game commentator, she is often cracking jokes when playing; as a result, Pokimane has become quite popular in that platform. Most fans have confessed to her making their gloomy days brighter.
Twitch Account (Streaming)
Pokimane outstanding and unique personality has led to her large fan base in both YouTube and Twitch accounts. Pokimane has been streaming on the platform since 2012.
In 2017 only, she gained more than 450K followers on her twitch account placing her among the top 100 most followed on the platform.
Pokimane didn't go unnoticed by the Twitch Company; they offered a partnership and selected her as one of the 15 ambassadors in the July 2018 TwitchCon event. By ambassador, it meant that she would be among the few headlining the programming of the event.
Later in the same month, she was scheduled by Twitch to partner in their Twitch Creator Camp. Twitch Creator Camp is a series of articles and broadcasts designed to help other content creators build successful channels.
Pokimane has also been noted to be involved in the stream game-play and commentary of the Fortnite game, where she streamed as part of her sponsorship. The Fortnite developers arranged the pro-am event which paired streamers with mainstream celebrities in a match of the Fortnite battle Royale mode. Pokimane was paired with the rapper 'Desiigner.'
Pokimane's personal life
Pokimane is currently 22 years, 1.62m tall. She enjoys posting her Mukbang videos of her eating with her fans. She is very interactive with her fans in these videos.
She also plays other video games such as Grand Theft Auto, Warcraft and Unreal Tournaments.
Pokimane has a full fluency in the French, English and the Moroccan Darija languages. She earns from YouTube and Twitch accounts, website prescription and other social media account postings.
Pokimane currently resides in California, US and is not in any known relationship. Pokimane prefers to keep her personal dating life private, as a result, no information is known about her past relationship life.
Pokimane's interesting Facts
1: She owns an advanced 7th generation ASUS gaming laptop with a core i5 processor and an NVIDIA Geo force GTX 1080 Graphics card – some of the best gaming components in the market!
2: She shares a special bond with China – she owns a third YouTube channel that is exclusively for her Chinese fans.
3: In 2018, she won the shorty awards as the 'Twitch streamer of the year.' She is also nominated for the 8th streamy awards as a live streamer and in the Game Awards 2018 as the content creator of the year.
4: Pokimane loves making dirty jokes and using dirty language.
5: She is one of the most important members of the 'Offline TV' – a collaborative YouTube channel featuring YouTubers and Celebs.
Net Worth
Pokimane has several income sources and it is no doubt that she earns a generous amount. It is estimated that she earns up to $600,000 per annum. Her total net worth is, however, unclear.
Also Read: LilyPichu Biography