Statistics
Age:

34 years old

Date of Birth:

February 3, 1985

Birth Place:

West Virginia, USA

Horoscope:

Aquarius

Full Name:

Lisa Marie Boothe

Occupation:

Journalist, Republican Strategist, and political commentator

Height:

5 feet 2 inches

Nationality:

American

Ethnicity:

White

Marital Status:

Not married

Education:

Graduated from the University of Tennessee in 2007
&nbsp
About Lisa Boothe
Lisa Boothe is an American Journalist and a contributor on the FOX News channel. In addition to her role at FOX news channel, she is the founder of High Noon Strategies, a communication firm.
She is also a contributing author for the Washington Examiner and a Republican Strategist. Over the years, Boothe has become quite a sensation in political media especially due to her expertise and wide experience in politics.
Having been raised at the heart of politics in Washington DC, Lisa developed a keen interest for politics at an early age and later went on to pursue her degree in political science and development in the University of Tennessee.
At the age of 33, Lisa has accomplished almost everything that ladies in her age bracket would like to accomplish. She has a vast experience in the field of politics and seems to be a guru when it comes to navigating crisis situations.
She is also a very outspoken Republican who constantly fires scathing remarks against the Democrats. Among her works are "Hillary Clinton and the wealth factor: Is she 2016's Mitt Romney?" (Fox News), "President Obama Has Left the Middle-Class Behind" (Town Hall) among others.
She is an admirable figure who gives off an aura of sophistication wherever she goes. Lisa is an inspiration to many young and upcoming journalists out there mainly due to her dedication to the journalism world and ability to ask tough questions when hosting interviews.
Still don't know who she is? Well, here is everything you need to know about her.
Lisa Boothe's early life and education
She was born on February 3, 1985, in West Virginia, in the United States as Lisa Marie Boothe. She was raised in Washington DC with her three brothers by both parents.
She is also the granddaughter of Carl Wilkinson, a veteran who died in October 2016 due to diabetes-related complications.
Interestingly, Lisa loves sports and even played hockey and lacrosse in high school which saw her win two state championship rings and named the captain of her the lacrosse team in her senior year.
Unfortunately, it also led to Lisa tearing her Anterior Cruciate ligament and undergoing reconstructive surgery.
Although little is known of her parents, it is known that Lisa's father worked at the Capitol Hill as an aide to the senator for 10 years, which may explain Lisa's career choice. Her parents and family, in general, are seen to be her strongest pillar in life.
Boothe Graduated from the University of Tennessee in 2007 with a bachelor's degree in political science and development. After her graduation, she started off as a staff assistant in the U.S House of Representatives.
Evidently, Lisa adores her family but still manages to keep her life sealed off from the public eye. Little is known about her love life, but it is speculated that she has been dating John Bourbonia Cummins.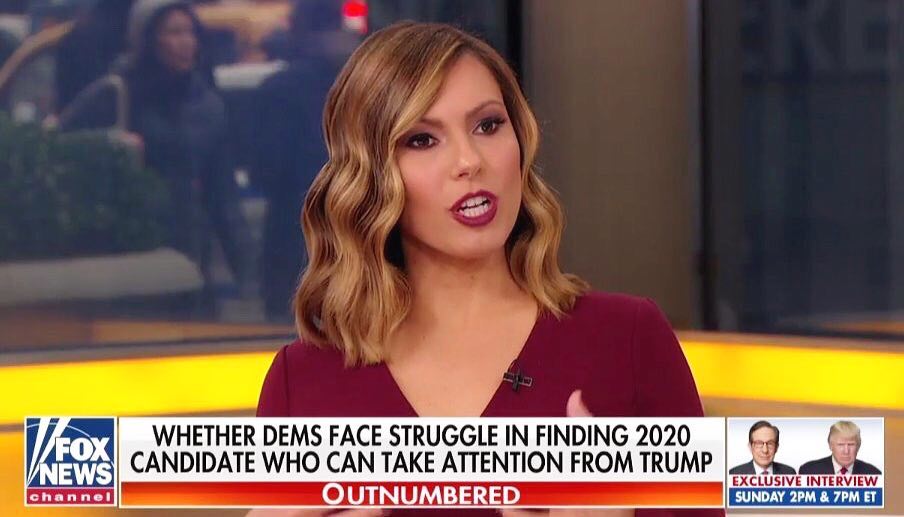 Lisa Boothe's Career
Lisa's first job was as a staff assistant in the U.S House of Representatives. In 2010, she worked as the spokeswoman for the national Republican congressional committee and afterward as the spokeswoman for Sandy Adams in the 2012 congressional election.
Following this, Lisa Boothe worked as an aide of the Senator of Washington, Tommy Thompson. During this period Lisa managed Senator Thompson's campaign while working on developing better communication strategies for politicians.
Later, in the 2014 election cycle, she served as the Senior Director at the Black Rock Group, a Republican polling firm.
Her vast knowledge and experience in current events and US politics got her a position in Fox News as a political analyst and commentator. In August 2017, Lisa Boothe joined the Fox News Specialists show replacing Eric Bolling.
The show was later canceled in September 2017.
Lisa also held a vice president position at "WPA Research" and is also a Washington Examiner contributor. She is also a frequent co-host on Outnumbered, an occasional panelist on Special Report, and a guest on The Story.
Guided by her experience in political communications, navigating crisis situations, and that acquired from working for Fortune 500 companies, Lisa later founded a political communication and public affairs firm, High Noon Strategies. She is recognized as an exceptional woman who has won every Emmy award that she has been nominated for.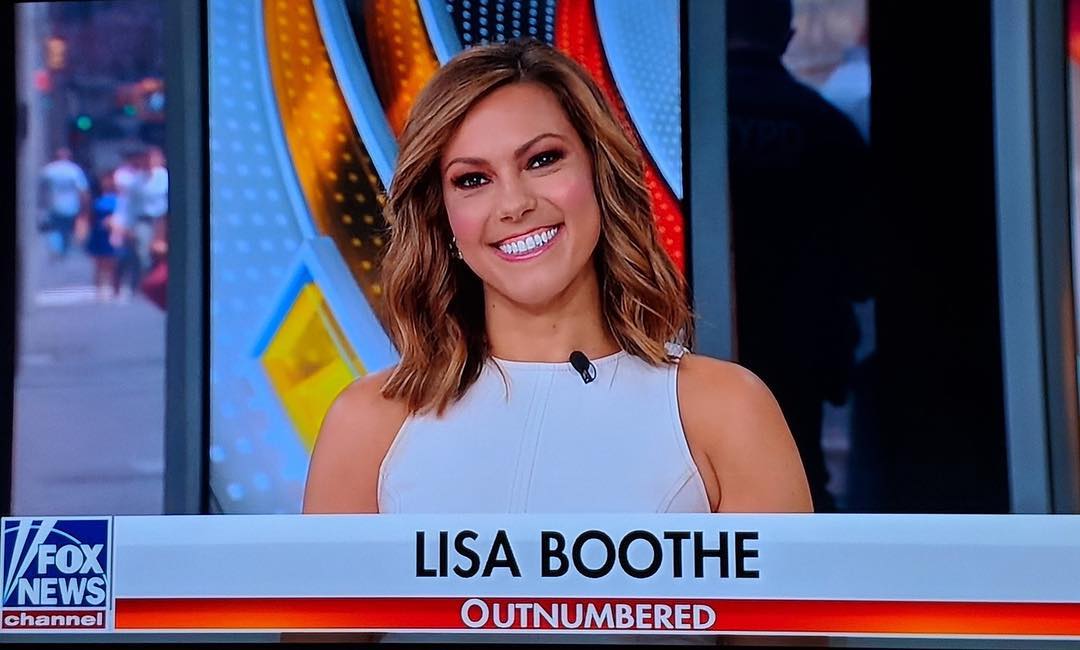 Lisa Boothe's Personal life
Lisa is currently 5 feet 2 inches tall and weighs about 55 kilograms. She has a body measurement of 35-25-35 inches and has blonde hair and brown eyes. At her age, she has managed to become one of the most influential women in the United States.
Of the little information known about her, Lisa adores her family and puts them above everything else. In addition to this, she loves sports and has even done ice skating and dance lessons.
Lisa also has a dog named Bella and is fiercely independent.
Her fans describe her as the perfect woman who is down to earth, beautiful, smart, great debater, and respectful of others.
Is she dating anyone?
Being a person who is all about family, it is surprising how she has managed to keep her dating life completely off the grid.
Being a gorgeous lady in her early thirties, there is a lot of speculation as to whether she has "someone" in her life.
In one photo posted on her Facebook page, John Bourbonia Cummins is seen commenting "thanks for cropping me out" to which Lisa replies "Love you. Mean itJ." So, is this John Bourbonia Cummins the one? Only time will tell.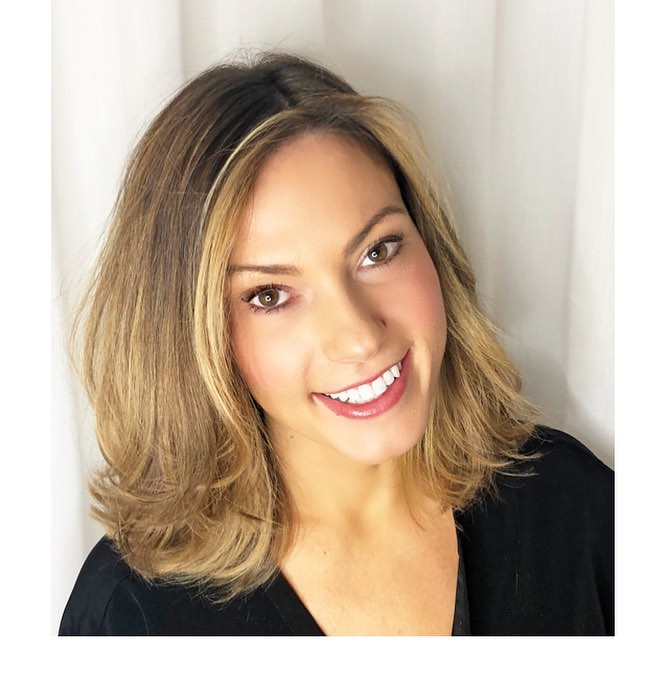 Lisa Boothe's Net worth
At her age, Lisa is one of the most admirable female figures in the United States. She has been termed as one of the most powerful and resourceful women in the country. Lisa's net worth is estimated to be around $10 million with an annual salary of around $2 million flowing from the company and other endorsements.
Also Read: Amanda Balionis – Bio, Is She Married?, Net Worth, Family Life Of CBS Sports Reporter