Statistics
Age:

31 years old

Date of Birth:

February 7, 1991

Birth Place:

New Castle, Pennsylvania

Horoscope:

Aquarius

Full Name:

Gabrielle Jeanette Hanna

Occupation:

YouTube Star, actress, singer, Instagram Star, author & Poet

Height:

5ft 5 (165.1 cm)

Nationality:

American

Ethnicity:

Mixed
About Gabbie Hanna
Like many popular YouTubers today, Gabbie Hanna started her online career on Vine. She started her YouTube channel while still on Vine, and both of her channels got award nominations. The Gabbie Show gained in popularity over the years, and in 2018, she won a Streamy Award for storyteller.
Hanna is a girl of many talents, and in 2017, she released a poetry book titled Adultolescence. In that same year, she released her first single titled Out Loud. She has several singles and one EP to her name, and she is scheduled to release her first album in 2020. Hanna is also a talented actor, and she made her debut in the YouTube Premium series, Escape the Night.
This piece will deal with Hanna's personal life. It will talk about her relationships, her numerous controversies, and her religious beliefs.
She is currently dating Payton Saxon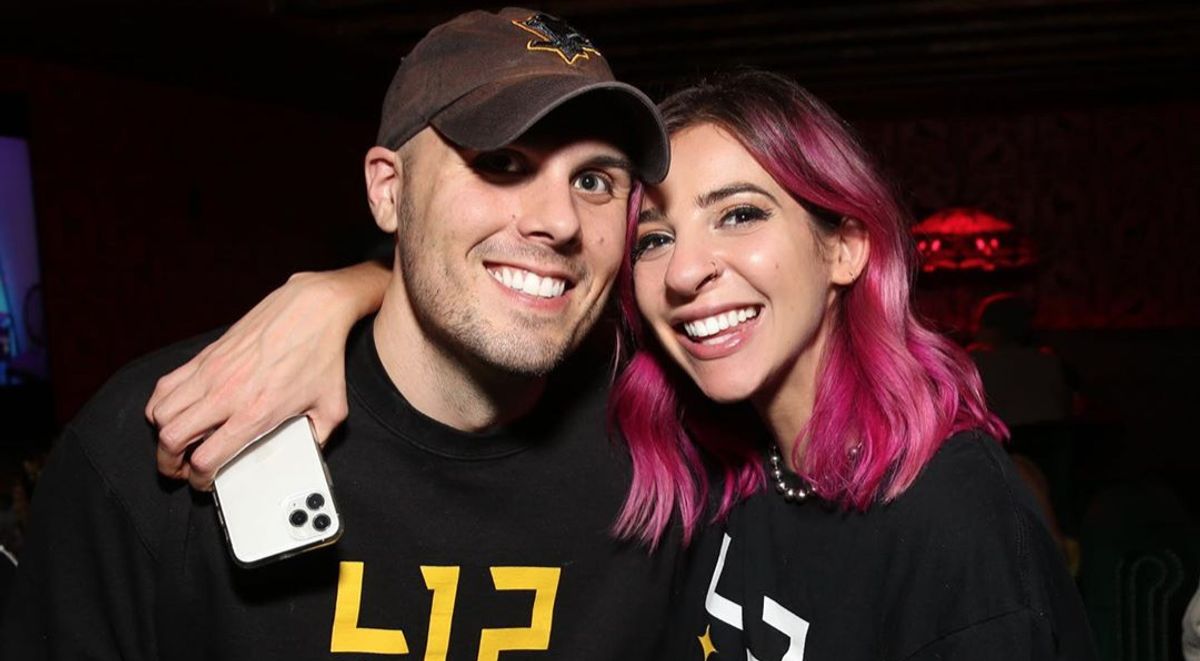 Gabbie Hanna is currently in a relationship with Payton Saxon. Payton and Gabbie started dating in August 2019, and it's the first relationship that Hanna has made public. Previously, Hanna hid the people she was having relationships with, but with Payton, it's different. Hanna posted a photo of herself and Payton on Instagram and added the caption:
"Taking a break from the broken girls spam (jk broken girls November 16, 11am PST!) because I can't stop staring at this picture so now you can, too. If y'all know me, you know I don't ever post about who I'm dating, but this man is too fucking perfect to not share. Thank you for making me laugh my ass off literally every moment of every day."
It might hint that Hanna is completely committed to her relationship with Saxon. We can tell from the couple's Instagram pages that their relationship is still strong.
She revealed via a YouTube video that her ex-boyfriend was a pathological liar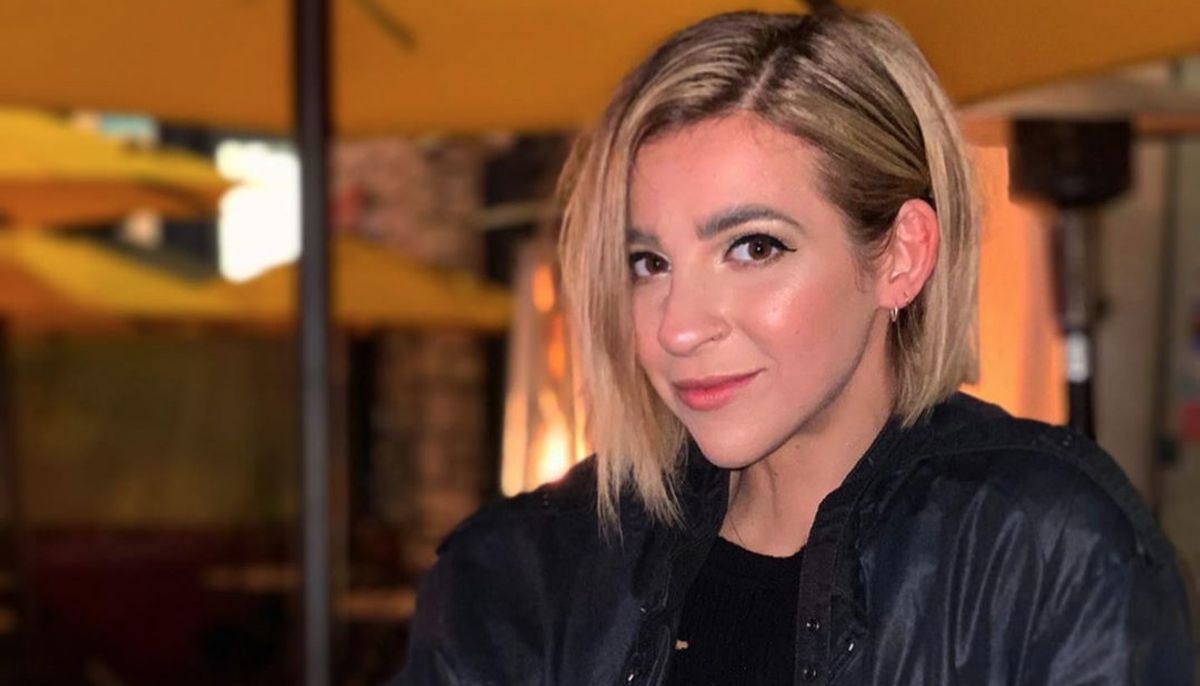 In early 2018, Hanna was dating a mystery man. She would post pictures of the couple together, but she always hid the man's identity using an emoji. The relationship came to an end when she posted a video on her YouTube page titled I Dated a Pathological Liar. She explained that she posted the video as a form of therapy as she was still healing from the emotional abuse inflicted on her by her ex. Hanna summarized the contents of her video in the description:
"This guy was never violent, rarely raised his voice. Coming from an abusive past, it was hard for me to recognize what he was doing as abuse because it was all mental. Just because someone presents themselves to the world as a sweet guy, doesn't mean they're not emotionally abusive. If you're in a relationship where you're constantly having to wonder what's true or not, you need to not be in that relationship."
The mystery man inspired Hanna's hit song, Honestly.
She based the EP 2WayMirror on a relationship she had with another ex-boyfriend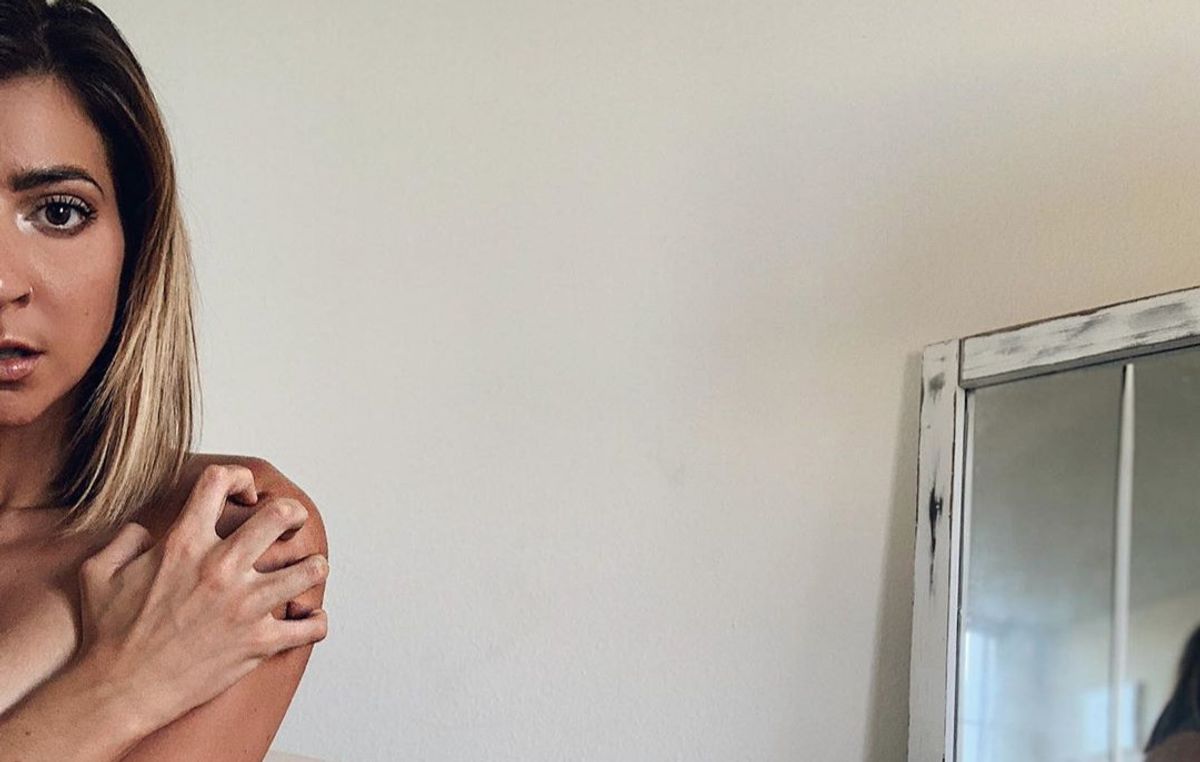 Hanna initially started working on 2WayMirror as a single titled Butterflies, but it eventually morphed into an EP. She recorded the first song for the EP in December 2018. Hanna involved her fans in making the EP when she let them choose its cover art. On 4th May 2019, she posted a couple of photos for her fans and a caption that read:
"2 WAY MIRROR. THE FULL EP available MAY 31 6 songs! and a LOT of way too personal surprises. I'm nauseatingly proud of this body of work, and I'm so eager for you to hear it."
On 9th May, Hanna revealed why the album was personal to her when she posted a YouTube video titled My EX & I Let The Person In Front of Us Decide What We Eat For 24 Hours. In the video, she revealed that the EP was based on the ex she appeared with in the video. The ex's identity remained a secret throughout the video, but she later revealed his name to be Spencer Sharp.
She was involved in an online feud with Trisha Paytas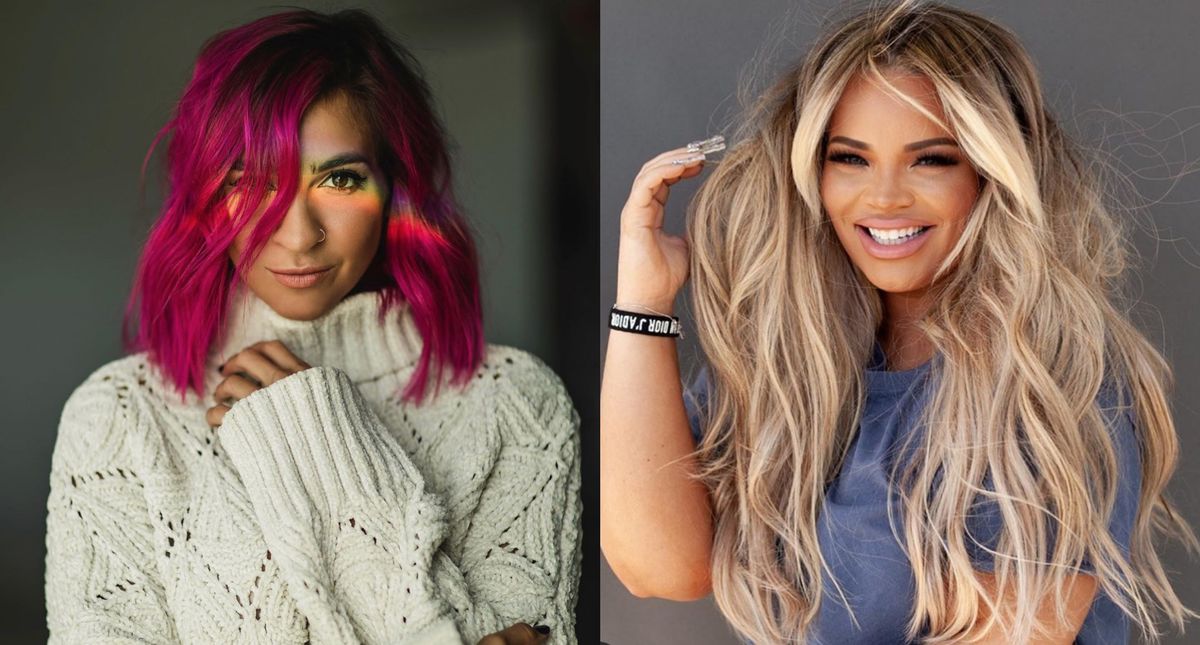 The conflict between Hanna and Trisha started when Hanna asked her Instagram followers whether it was wrong for her to alert a friend who was in a relationship with a person with an incurable STD. Hanna didn't mention names, but a subsequent Trisha video revealed who Hanna was talking about. Trisha revealed in the video titled WHY I DON'T TRUST GABBIE HANNA that Hanna told her boyfriend that she heard that Trisha had herpes. Paytas denied having herpes.
Hanna defended herself via a tweet stating:
"It wasn't my business to know if Trisha had herpes, I have no reason for her to tell me. It WAS my business to warn a friend that he might be at risk. Know what I mean? Asking her would just be gossip. Telling him to be safe and finding out is caring for his health."
The drama got to that point after the pair's mutual friend, Gabi DeMartino, told Hanna lies about Paytas not liking her. It got to a point where Paytas threatened to seek a restraining order against Hanna. Trisha and Hanna have since made up, and DeMartino apologized for her role in the feud. She wrote in an e-mail:
"Both girls respect my mistake and feel sorry for putting me in the middle. Both women are trying to move forward from the situation."
She was accused by a fan of defending a sexual offender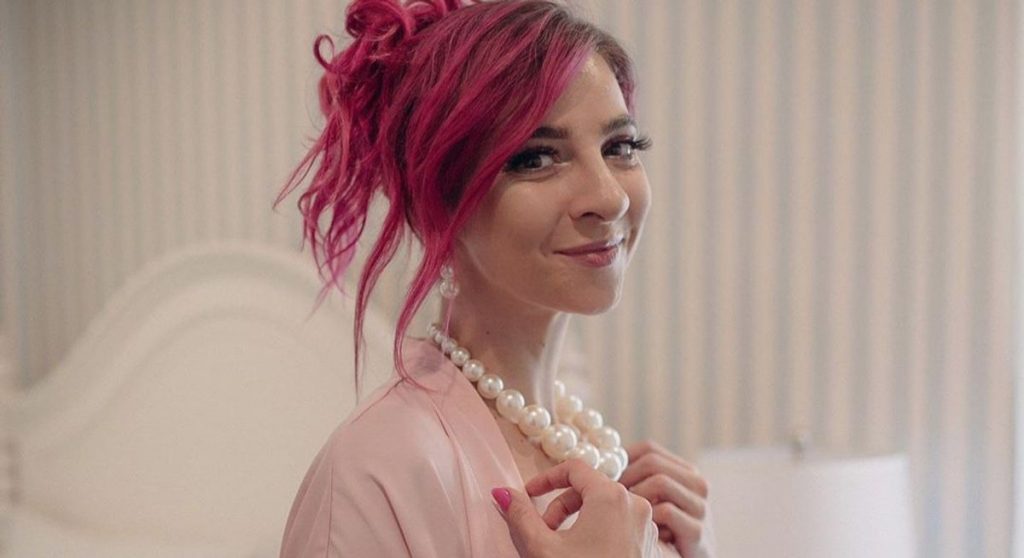 Hanna's internet troubles continued after she was accused by a fan of defending Curtis Lepore after he was convicted of sexually assaulting his girlfriend Jessi Vazquez. Jessi and Hanna used to create content together at the time of the alleged assault. The fan accused Hanna of betraying Jessi by defending Curtis.
Gabbie responded to the fan, Deanna, by sending her private messages, which stated that she didn't support Lepore. Hanna convinced Deanna, and Deanna posted an apology. The drama continued after former Vine star Jen Dent saw Deanna's apology, and posted screenshots of interactions Hanna made with Curtis after claiming that she had cut him off.
Vazquez then made a YouTube video in which she stated that Hanna spent time with Curtis' friends after he was prosecuted. Jessi stated that Hanna's excuse for hanging out with Curtis' friends was 'well his friends didn't rape you.' Hanna denied the allegations in a tweet posted on 18th November 2019:
"I, from the bottom of my heart, don't remember saying 'well his friends didn't rape you.' I don't know the context that I would say that in, I don't know at what point in our friendship or fall-out I would have said that, and I don't know the situation that would come up in… Although, I don't remember saying it, I can't fully on good conscience say that it was never said. For that, I am truly sorry."
She got into trouble for sharing her side of the story to a 15-year-old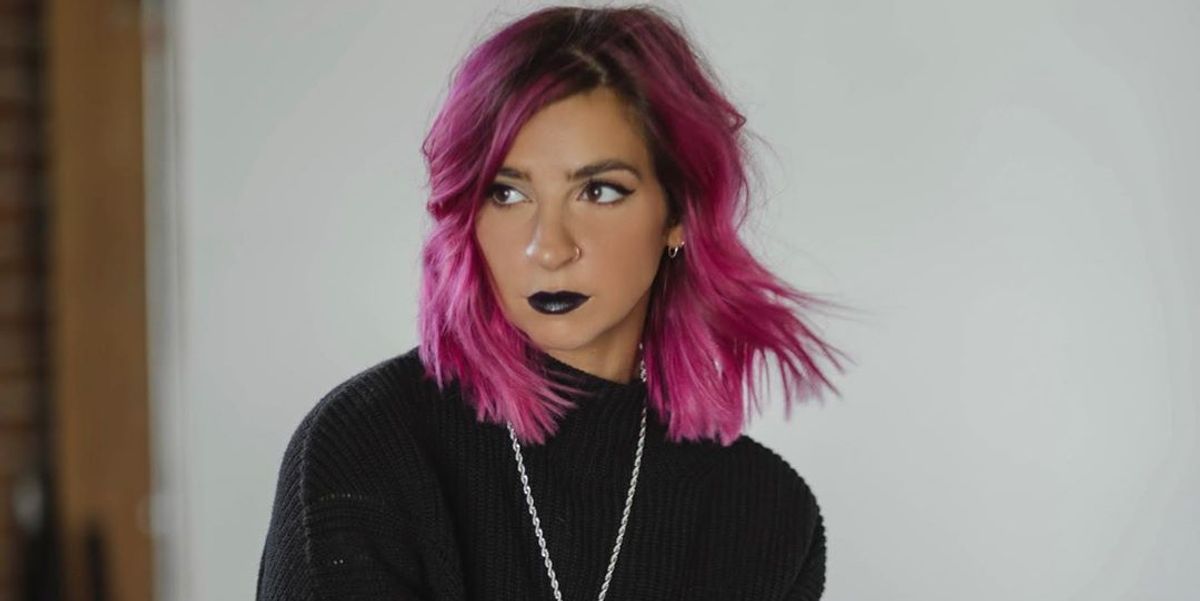 Hanna got into more trouble when it was revealed that she sent Twitter DMs to a 15-year-old regarding her situation with Vazquez. Gabbie told the fan to explain what Jessi said about her on YouTube. Hanna stated that at the time of the sexual assault, she felt tired about being told who she could hang out with. She said:
"I prob just snapped bc I was lonely and tired of being told who I could and could not hang out w."
The fan posted screenshots of her DMs with Hanna, and Jessi responded by telling Hanna to stop messaging fans. Vazquez wrote on Twitter:
"I made it very clear in my video that this behavior needs to stop… STOP messaging fans. Especially 15 year old ones. This fan is now being brought into something she had no business being involved in. Enough is enough."
Hanna sent out an apology for messaging Deanna, but she didn't apologize for messaging the 15-year-old fan. She wrote in her Twitter apology:
"I should have stopped there, but if I'm being honest, I just felt a closeness to her and felt I could vent. I feel like, especially right now, I'm constantly under fire for something and do feel misrepresented a lot. I don't like to engage in drama, so I've never gotten to tell my side of this before. It just felt really good to have someone who was initially tweeting negatively toward me actually listen and understand."
She is a Catholic but she doesn't agree with everything that the church advocates for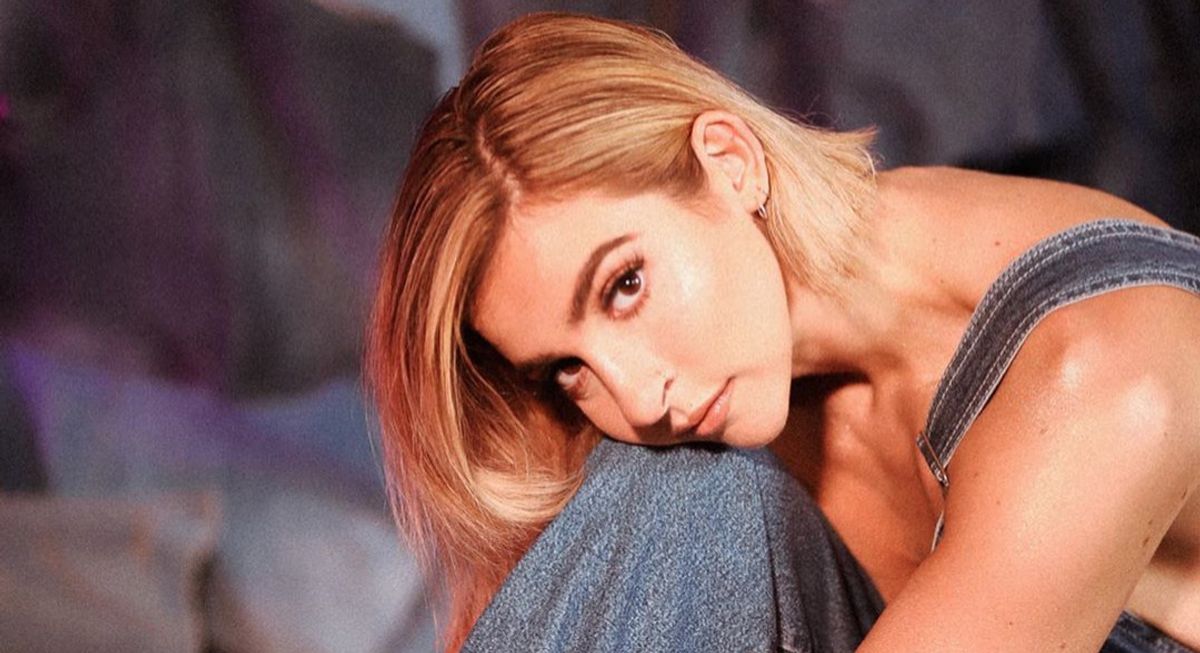 Gabbie talked about her faith in a 2018 YouTube interview with Adam Grandmaison. She stated that she was raised Catholic, but she doesn't agree with the church's stand on issues such as homosexuality and sex before marriage. Hanna then revealed her superstitious side when she stated in a YouTube video that her great-grandmother speaks with her through a medium.
A short while after posting that video, she talked about the supernatural world in an interview with Megan Batoon. She talked with Megan about her views on the possibility of reincarnation.