Statistics
Age:

29 years old

Date of Birth:

February 7, 1991

Birth Place:

New Castle, Pennsylvania

Horoscope:

Aquarius

Full Name:

Gabrielle Jeanette Hanna

Occupation:

YouTube Star, actress, singer, Instagram Star, author & Poet

Height:

5ft 5 (165.1 cm)

Nationality:

American

Ethnicity:

Mixed
About Gabbie Hanna
Gabrielle Jeannette Hanna, best known as Gabbie Hanna is an American internet sensation, comedian, actress, and singer-songwriter. Formerly a vine star, Hanna is now popular for 'The Gabbie show' she now hosts on her YouTube channel.
Mind you, Gabbie Hanna is a graduate from the University of Pittsburgh. Her psychology degree did not go to waste and can be attributed to her success with her online fans –not forgetting her unique ability of storytelling!
Recently in 2018, Gabbie won the Streamy Award for the best storyteller. Well, when it comes to storytelling, Hanna is no doubt super-talented.
Besides her online career, Gabbie is also a talented poet and author. Among her writing works include her poetry book titled Adultolescence released in April 2018.
Gabbie happens to be an all-round lady, and no matter the field she ventures, she turns out to be successful. Read on to know more interesting facts relating to her life including her career, bio, net worth, controversies, and much more.
Gabbie Hanna's Bio & Early Life
Gabbie was born on 7th February 1991, in New Castle, Pennsylvania, US.  She was raised in an upper-middle-class home alongside five other siblings. Although she holds the American Nationality, Gabbie happens to have a mixed ethnicity of Lebanese, French, and Polish.
There's not much information revealing about her family and early life. However, it is clear that she attended the University of Pittsburgh and graduated with a degree in psychology and communications.
Before the onset of her now debut careers, Gabbie had taken to several casual jobs to earn her income. She has worked as a bartender in Indiana, Pennsylvania and as a waiter in her hometown, New Castle.
Following her graduation, she worked with a marketing company as a salesperson. She was soon able to stand out as a top saleslady –which led to her being moved to Cleveland, Ohio to help set up a new branch for the company.
Gabbie, however, did not stay long after realizing that their operations were not as she had expected. She subsequently moved to Los Angeles, California where she pursued an acting career. It was during this time that she also launched her career as a social media influencer.

Gabbie Hanna's Career –rise to stardom
Gabbie began her online career by uploading skits on the Vine Platform in late 2013.  She would later earn herself a notable audience mainly because of the well-embedded storylines and fun in her vines.
In 2014, she launched her first YouTube channel under the title The Gabbie Show and went on to feature Story-time videos. Her previous establishment on the vine platform acted in her favor, and she was soon able to amass herself a notable audience on the YouTube platform.
This main YouTube channel, which she would later change to Gabbie Hanna has grown exponentially over the years.
Gabbie launched her secondary YouTube channel The Gabbie Vlogs in 2015 and dedicated it purely to vlogs. After Vines was shut down in 2017, she shifted her attention to her YouTube channels.
Being also a talented author and poet, she released a book titled Adultolescence in 2017. The book has a series of poems in which she documents her life struggles. Around this time, she also premiered her debut single 'Out Loud' and revealed further plans on releasing an album in 2019.
Also in 2017, she cast in the YouTube Premium series Escape the Night and appeared in its seven episodes.
Among the MTV shows he has featured in include the 2017 MTV Video Music Awards as a backstage host, 2017 MTV's Total Request Live as a rotating co-host, and 2018 MTV's The Vault & Creator to Watch shows as a special guest.
Back to her music career, Gabbie has released more singles including, 'Roast Yourself' in which she self-promotes herself, and 'Honestly' –which was a minor success peaking #21 on Billboard Bubbling Under Hot 1oo Singles Chart.
She has plans of releasing a second album titled This Time Next Year. Gabbie has also revealed plans of releasing a second book.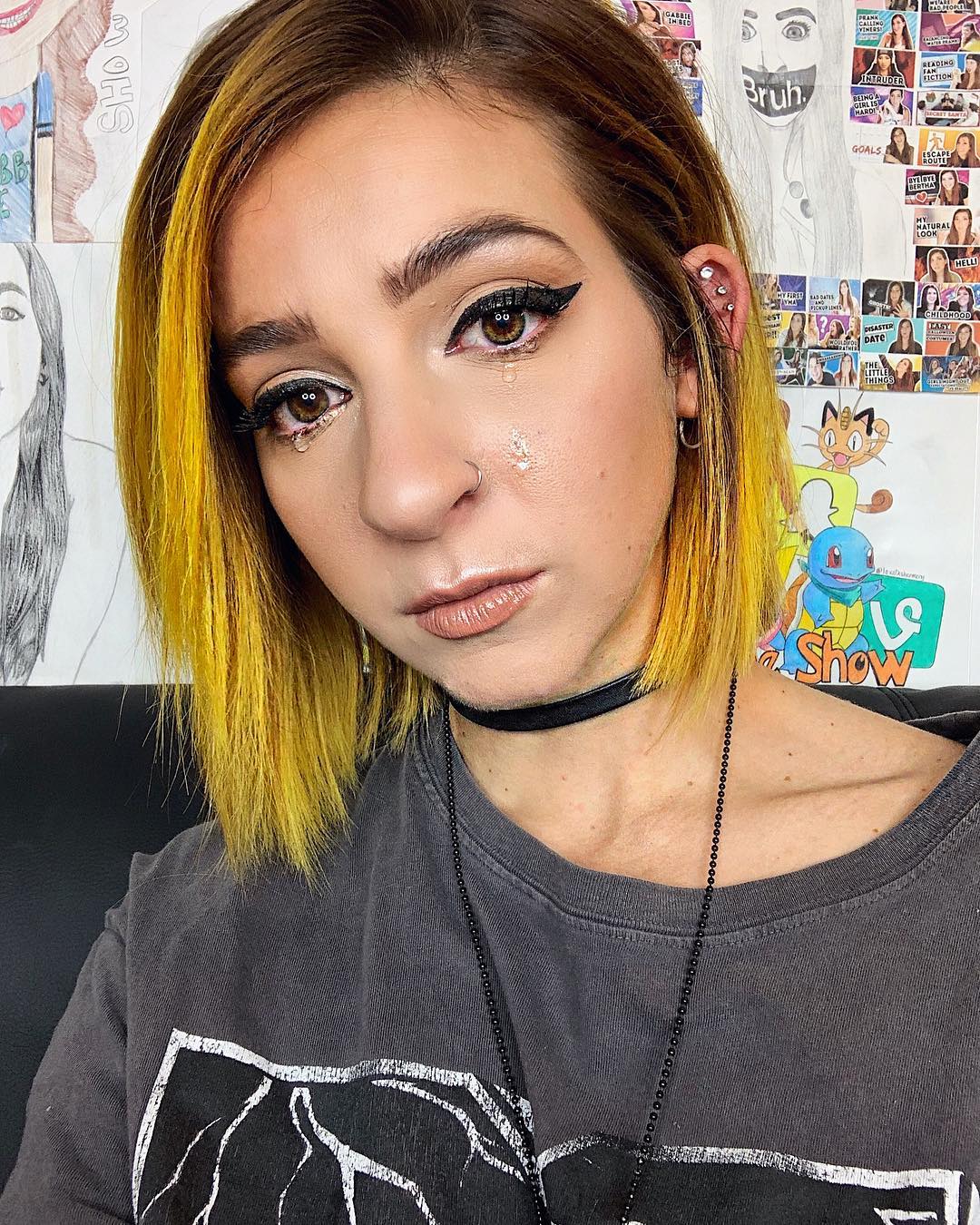 Controversies
Back in 2017, Gabbie Hanna was caught up in a major controversial situation in which she allegedly 'falsely' accused Rice gum, a fellow internet personality for assaulting her.
As the story goes, the two were in a party enjoying themselves: Rice on a couch with friends and Gabbie busy updating her snapchat live feed. She happened to film Rice in her live feed challenging him into a freestyle Rap battle.
Unlucky for her, Rice Gum was reportedly not in 'the mood' of being filmed live –and worse of all being challenged. He sprang up and smashed Gabbie's phone on the ground –which according to onlookers was after unfruitful efforts of persuading her to stop filming him.
A couple of minutes later, Gabbie would trend online accusing Rice of not only smashing her phone but also physically assaulting her. Rice Gum came out later defending himself. According to him, he admitted to smashing her phone but denied all the physical assault claims –which were further backed by the people who saw the whole incident.
Even so, the scandal worked in Gabbie's favor as her subscriber's list was able to increase –more out of empathy and to support her. Unfortunately for Rice Gum, he was reported to have lost several subscribers who did not support his side of the story of what went down that day.
Gabbie Hanna's Personal Life
Gabbie is a lady of all trades and she happens to have a hand of turning everything she touches into success. Besides being a successful online muser, she has also become quite successful in offline activities –writing and acting roles included.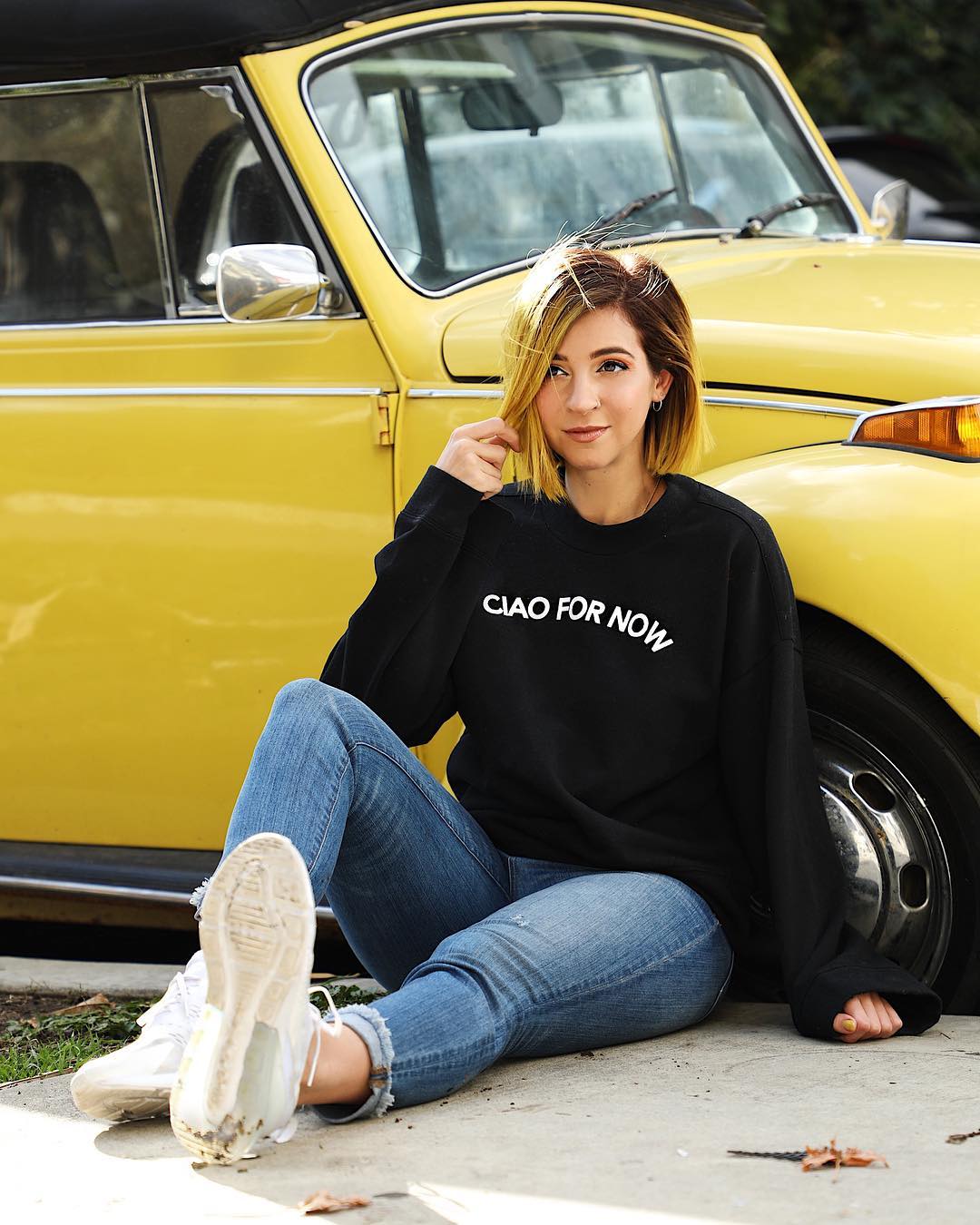 Gabbie Hanna's dating life –who is her boyfriend?
Despite frequent pestering from her online fans about her dating life, Gabbie prefers answering in riddles rather than being straightforward. She sometimes uploads videos with themes relating to relationships and leaves her fans to fill in the gaps.
Therefore, there's hardly any reliable information available revealing of her dating life. But we sure will keep you posted as soon as something new crops up.
Gabbie Hanna's Net Worth
After several years of ultimate dedication to her work, Hanna can now look back and enjoy the fruits of her labor. She no doubts pockets fat cheques from both her online and offline activities.
As of 2019, Gabbie Hanna's net worth has been estimated to be around $3 million.
Also Read: Tana Mongeau's Personal Life –who Is She Dating Now? — Biography, Net Worth