Statistics
Age:

22 years old

Date of Birth:

August 17, 2001

Birth Place:

Chicago, Illinois, USA

Horoscope:

Leo

Full Name:

Cody Orlove

Occupation:

YouTuber, Musician and Dancer

Height:

5 feet 4 inches

Nationality:

American

Ethnicity:

White
About Cody Orlove
Cody Orlove is a popular content creator who started his social media journey on the live streaming site YouNow. He gained popularity for his boyish good looks and the lifestyle content he posted on the site and on Instagram. Cody achieved more success when he joined TikTok and started posting karaoke videos.
Orlove's big break came after he and fellow creator Zoe LaVerne started collaborating. The pair met after she sent him a message congratulating him for his success on TikTok. Cody and Zoe formed a close bond and grew on the internet together. Zoe and Cody have their channels, but to most fans, they are meant to be a pair.
This piece will deal with Cody's personal life. It will look at his relationship with Zoe and the effect of his career on his mental health.
He got married to Zoe LaVerne for 24 hours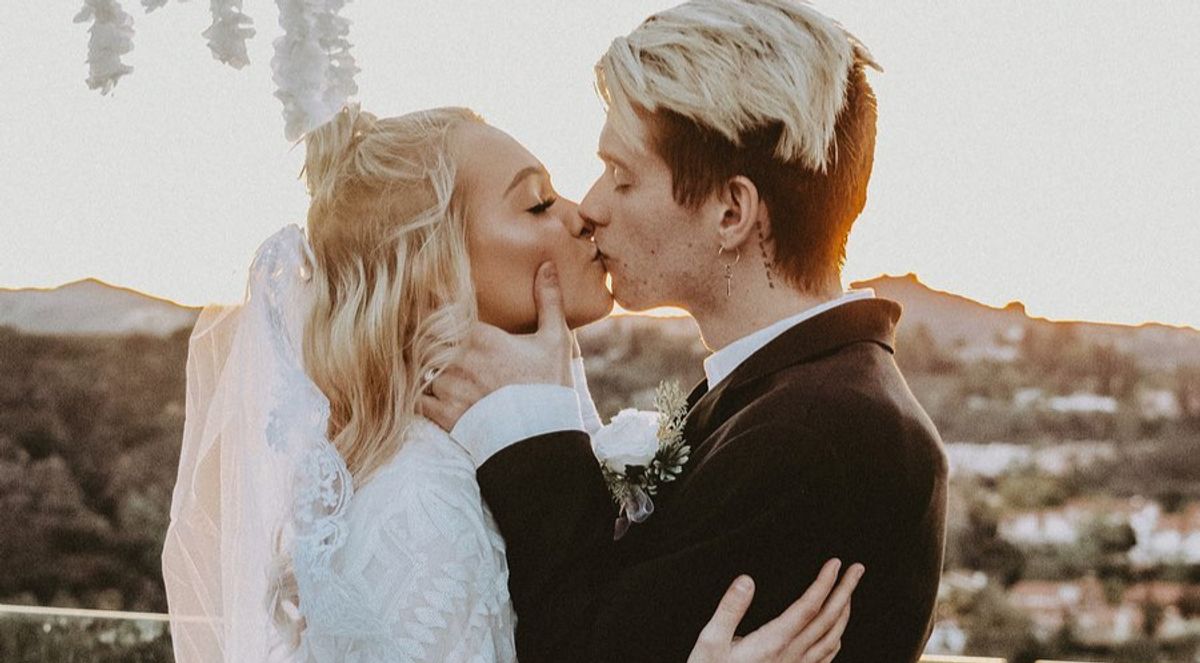 Cody and Zoe shocked the world in early 2020 when they posted a video in which they got married. The video titled 'WE GOT MARRIED! Cody & Zoe's Official Wedding Video' showed the couple as they prepared for their wedding with their vows playing in the background.
The wedding came as a surprise to many who had followed the couple since they'd started dating in 2017. However, there was one major twist to the tale. Cody and Zoe were only getting married for 14 hours. Cody stated in his vows:
"I always knew and hoped this day would come. It's been a long three years and with that came laughter, love, excitement, and thrill and now it's officially here and I'm nervous and I even have butterflies in my stomach. But it was all worth it because I get to marry this beautiful, amazing, talented, hilarious girl that is mine and now is mine for 24 hours."
Cody went on to state that he would love and cherish Zoe 'forever', but they would only be married for 24 hours. Most of us were confused, but thankfully, Cody shed more light on the issue in the video description. He wrote:
"We wish this could be real, but we wanted to try it out. We're too young, and definitely need more time. Just remember, one day it'll actually happen."
Cody and Zoe promised that they will eventually get married, but some fans are skeptical. The couple's relationship hasn't been as smooth as they'd hoped, and they did break up for a while before getting back together.
Cody and Zoe broke up for a while after Zoe cheated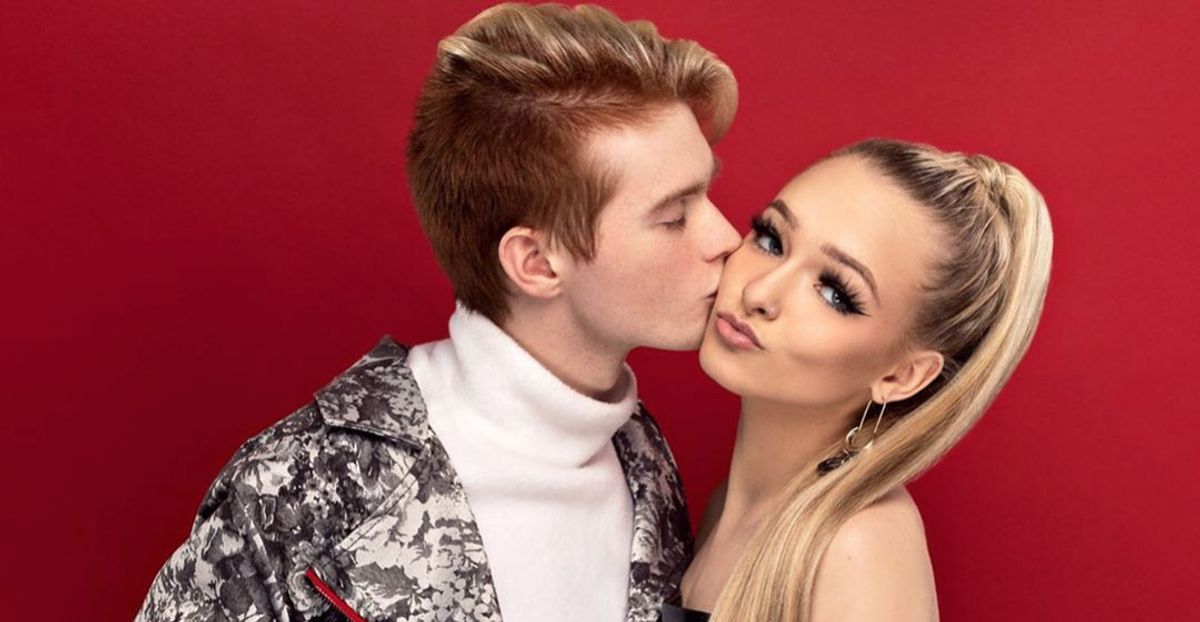 When Zoe and Cody first got together, they were one of the hottest social media couples. Their joint channel was immensely popular, and fans had coined the name 'Zody' for the couple. It, therefore, came as a surprise when the couple stopped posting videos on their channel. They were posting videos on their individual channels, but nothing was happening on the main channel.
It later turned out that Zoe had cheated on Cody, and it forced the couple to break up. However, after a few months, the couple agreed to post videos on their channel as friends. Cody stated in a video titled 'let's talk about this':
"What we mean by this is that if we do work out as friends, and you know, there is no like tension or hard feelings, ummm, then we will continue this, but if we are having trouble filming together or if, you know, we start arguing in any way, then it won't work out obviously and the channel would just turn into something else… I am not sure how Zody is supposed to turn out after she cheated…"
The couple went ahead with their plan to post as friends, and it brought them closer to the point where they got back together. Cody and Zoe are now going strong, and they plan to get married in the future. On March 7th 2020, Cody posted a photo of the couple on Instagram and attached the caption, "Never letting you go. Not again…"
People thought he was missing after he took a break from social media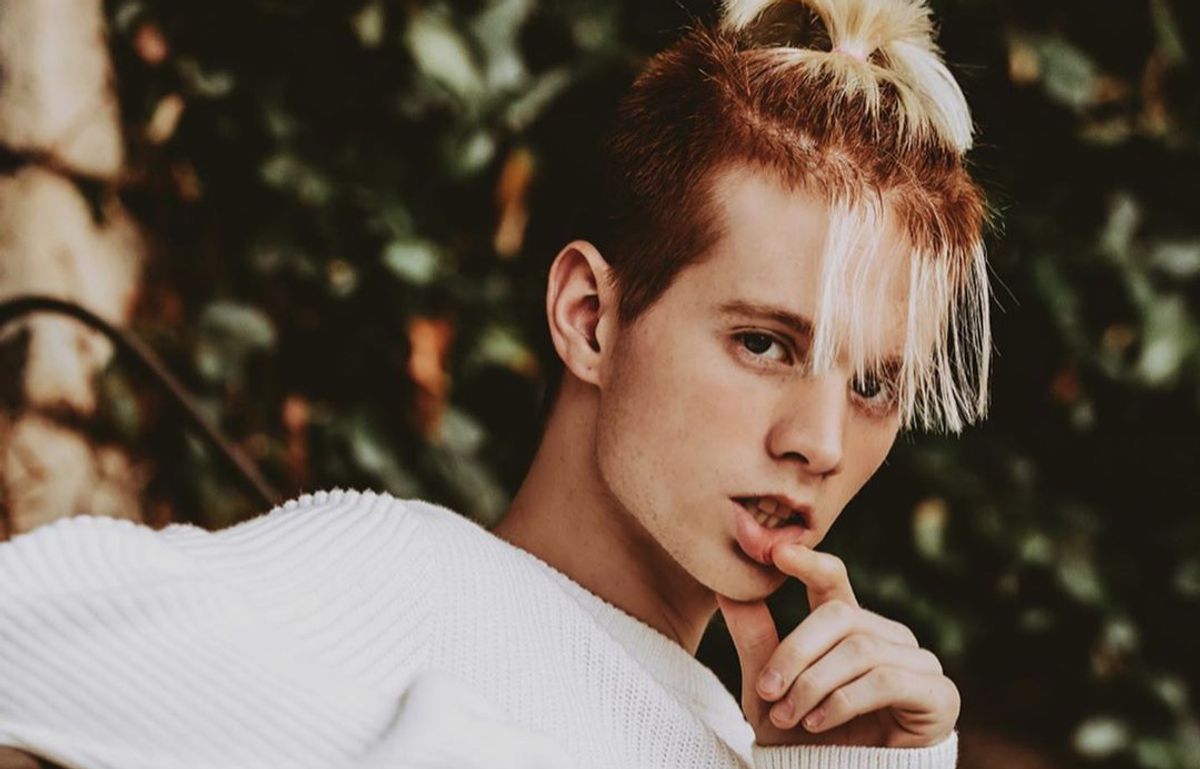 In August 2019, Cody was reported missing two days after his 18th birthday and the release of his EP My Reality. Cody's then ex-girlfriend Zoe posted the news on Instagram, and Cody's sister confirmed his disappearance in her own post. Cody's sister wrote in her Instagram Stories:
"Yes, I know that Cody left, and hasn't come back. He's 18, he can leave now. Hopefully, he's just going through something, and will come back. I don't know that much, but we weren't going this on social media, but Zoe had a breakdown, and now it's everywhere. We're looking for him; not that much that we can do."
Cody's sister was right – Cody was going through something, and he wanted to do it alone. He revealed in an Instagram post that he was alright, and all he needed was a break from everything and everyone. Cody stated that he was tired from working and posting content for two years straight, and that's why he went away. He also added:
"There is more reasons to why I left, but too personal for me to put on social media… I took a break, was meant to be for 5 days with no phone, no friends, no family, just alone and got the chance to like a 'kid'… when I redownloaded all the apps, I saw how everyone knew, and was reacting towards it. So, I ended my own break to let everyone know I was okay."
Cody also apologized to the people he may have hurt when he took off.