Statistics
Age:

18 years old

Date of Birth:

August 17, 2001

Birth Place:

Chicago, Illinois, USA

Horoscope:

Leo

Full Name:

Cody Orlove

Occupation:

YouTuber, Musician and Dancer

Height:

5 feet 4 inches

Nationality:

American

Ethnicity:

White
About Cody Orlove
In this age where almost everything is about the internet, most people have come up with ways to make money out of it and Cody Orlove has not been left out.
Meet Cody Orlove a 17-year-old internet star and American Musician known for singing cover songs such as This Side of Paradise by Coyote Theory, Say Something by A Great Big World and Christina Aguilera.
Cody has gained his fame by posting cover songs on his Musical.ly or TikTok account. He has also gained popularity on YouTube since starting his YouTube channel with his girlfriend Zoe Laverne.
Besides his career, Cody is a warm and passionate person who is not afraid of showing his love for friends and family. In several instances, he has been seen posting affectionate messages for his girlfriend and mother on Instagram.
Though young, Cody has managed to do quite well for himself and acquire a huge following on YouTube, Instagram, Musical.ly, and other social media platforms.
Cody Orlove's early life and education
Cody Orlove was born on August 17th 2001, in Chicago Illinois. He was brought up by both parents with his sister Alexa Orlove and his brother named Anthony Orlove.
His parents' names are unknown, but based on his social media profile it is evident that he adores them. At one point, he was even quoted saying that his mother is his best friend. On 8th July 2018, he uploaded a picture of his mother on his Instagram account wishing her a happy birthday.
Details of Cody's early life and education are not available to the public, but evidently, his family is very supportive of his career.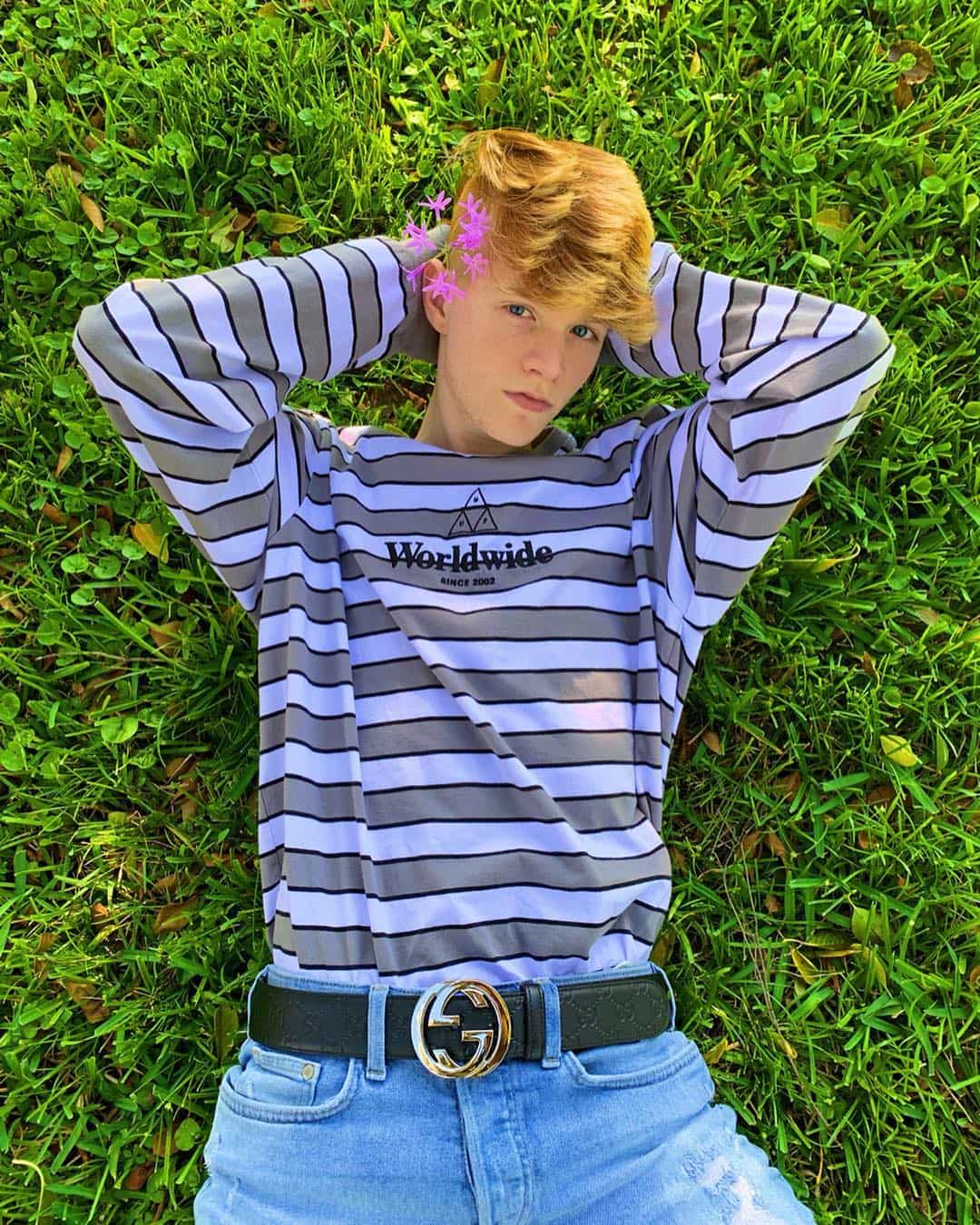 Cody Orlove's Career
Cody Orlove's career kicked off when he started streaming on YouNow. He quickly became popular among the youth due to his boyish looks and started uploading lifestyle content and music clips on the website and Instagram as well.
As he continued to gain fame on Instagram and YouNow, he decided to explore his online career further by opening a Musical.ly account. This may have been one of the wisest moves Cody made in his career as at the moment.
His passion for singing cover songs and killer dance moves has gained the attention of his followers who seem to keep wanting more of his content.
It is when he reached the 100k followers mark that Cody met another Musical.ly star, Zoe LaVerne who congratulated him for his success. Fortunately, the conversation did not end there as the two internet stars later became friends and eventually started dating.
Since becoming a couple, Cody and Zoe started posting content together which made their fans go crazy with excitement. The two lovebirds co-own a YouTube channel which has thousands subscribers.
Some of Cody's major works on Musical.ly include cover songs such as Say Something by A Great Big World and Christina Aguilera and This Side of Paradise by Coyote Theory.
He has also worked on choreographed performances featuring the famous Fortnite dance. His YouTube channel videos consist mainly of Vlogs on his relationship with Zoe LaVerne and pranks such as Cheating Prank on My Girlfriend with my Ex.
Besides his career on social media, Cody recently took his act on the road by joining other internet stars such as Zoe LaVerne, Dylan Conrique, Alex Guzman, Chase Keith, and Desiree Montoya among others in a live performance and meet up tour named Boys of Summer.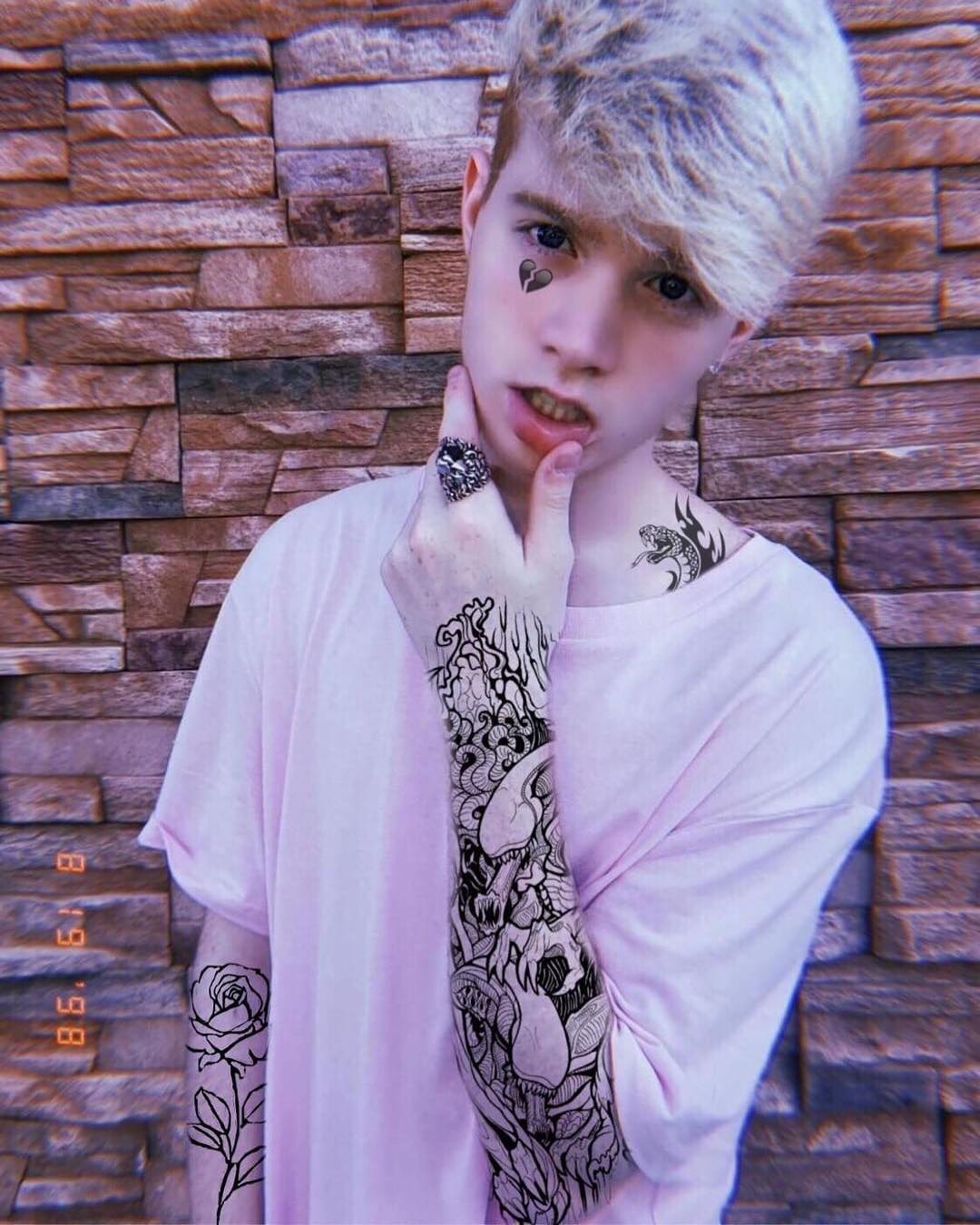 Cody Orlove's Personal life
Cody Orlove is fairly tall with a height of approximately 5 feet 4 inches.
Cody has become an internet sensation among young people especially due to his warm and charming nature and boyish looks.
Interestingly, the young star has a thing for tattoos and at one point even tweeted about getting a Maverick tattoo. At one point, he flaunted his Christian Cross tattoo in one of the photos posted on his social media pages.
Cody also enjoys boxing, motorcycling, and riding bikes. He also owns a dog.
So far, Cody's career choice seems to be working out well for him. The young star lives quite lavishly, probably enjoying the fruits of his labor. Given how far he has come, Cody will continue gaining fame as long as he keeps his fans entertained.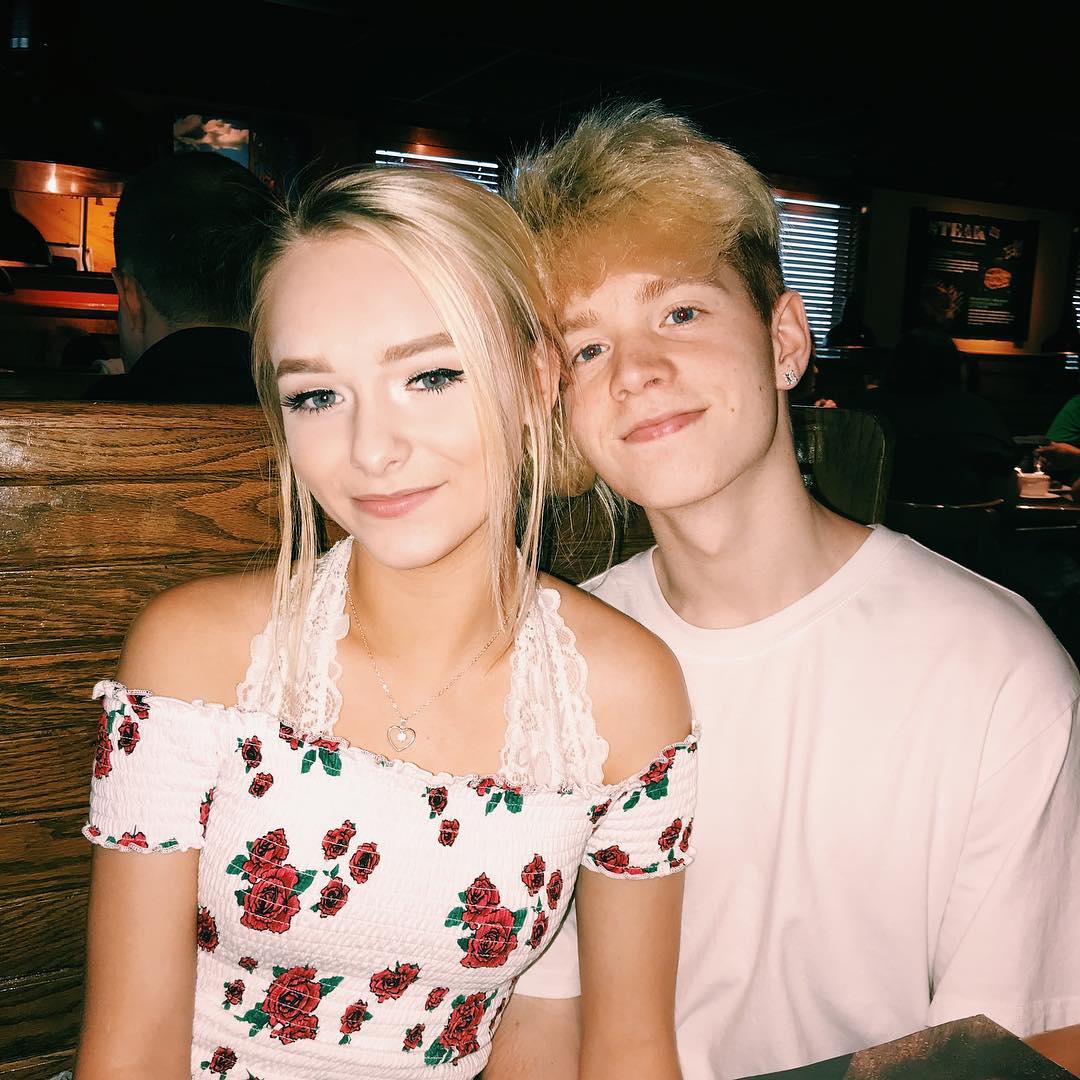 Cody & Zoe's Relationship
Cody has been in a relationship since November 2017 with Zoe LaVerne. The lovebirds met on the famous video sharing app Musical.ly and immediately hit it off.
Since becoming an item, Cody has never shied off from expressing his love for Zoe. In one of his posts, he is seen gushing about his love for Zoe while wishing her a happy 8 months anniversary.
The couple has never kept the details of their relationship a secret from their fans. If anything, they've even shared details of how Cody asked Zoe out and how they first kissed.
Unfortunately, Cody and Zoe have also had their share of relationship problems given that theirs is young love and a long distance relationship. However, they've made it this far and all we can wish them is the very best.
Zoe Cheated on Cody
Recently in March 2019, Zoe's name broke the internet with allegations that she had cheated on Cody, As the story goes it is still a little bit too early to tell if they are still dating. Only time will tell –but we sure do wish them all the best.
Cody Orlove's Net Worth
Cody Orlove is a very young star who shows a lot of potential. Since starting his career, he has managed to gain a following of over million on the Musical.ly app.
Currently, Cody's net worth is estimated at $250,000 but for such a young person, this is quite a substantial amount. His main source of income is his YouTube channels.
Also Read: Loren Gray – Bio, Facts, Net Worth, Dating & Personal Life