Statistics
Age:

21 years old

Date of Birth:

November 16, 1998

Birth Place:

Amsterdam, Netherlands

Horoscope:

Scorpio

Full Name:

Cindy Kimberly

Occupation:

Model

Height:

5 ft 5in

Nationality:

Dutch (Netherlands}

Ethnicity:

mixed
About Cindy Kimberly
Cindy Kimberly is a Dutch model who reportedly rose to fame after the popular Canadian singer, Justin Bieber posted her photo on his Instagram profile with the caption, 'OMG Who Is This!!!?'
Initially, Cindy was just a normal girl who would upload her posts on social media platforms –but of course with lesser attention. Aged 17 and still in school by then, she would work part-time as a babysitter and would be paid £2.9 an hour. She would then use the little money she earned as her school pocket money.
You can imagine her shock when she woke up one morning and found all the commotion her photo had stirred on social media. Finally, her gorgeous features were now globally recognized –Thanks to J.B., and she was now living in a fairy tale. But what is her whole story? Let's find out…
Who is Cindy Kimberly? – Bio, ethnicity, early Life
Cindy Kimberley was born on 16th November 1998, in Amsterdam, Netherlands. Her ethnicity is mixed which is explained by her parents who are of different Nationalities: her father is of Indonesian while her mother is of Spanish.
Cindy shares a strong connection to Spain as her family originates in Costa Blanca, Spain. She is a polyglot and can speak a variety of languages fluently, including Spanish, English, and French.
There's very little information about her early life. Therefore, the details of her parents including their names and occupations remain largely unknown. Details on her siblings are not known either. Even so, she is very close to her parents, especially her mother. She reveals in one of her YouTube videos that her mom is her biggest idol.
As of her education, Cindy studies Arts at a college town in her hometown. Details relating to her former education are still unknown.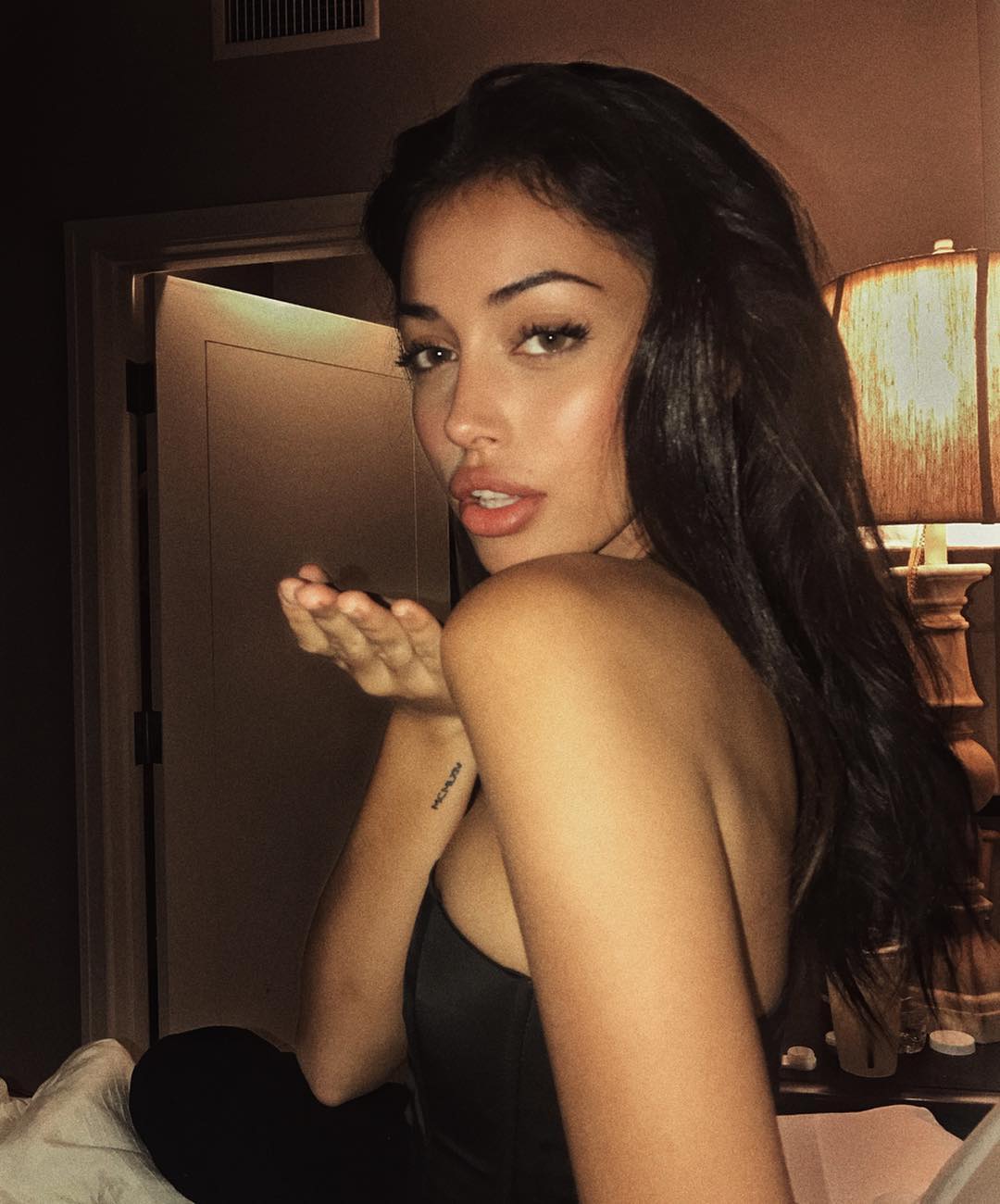 Cindy Kimberly's Rise to Stardom
Before her unexpected rise to fame in 2015, Kimberly was just a normal girl with her daily routine. Since her early days, she has always been independent and ambitious. This can be further supported by the fact that she started working at a tender age in order to raise some additional cash for pocket money.
Before, you would come across her online ad, 'My name is Cindy Kimberly and I am 16. I can do shopping and help with homework. If you are looking for a babysitter and you would like to know me, contact me.' Quite simple and straightforward, huh?
Then came Justin Bieber on December 7th, 2015, who posted a picture of Cindy Kimberly on his Instagram account. Justin had a 'crush' on her and even though he did not know her at the moment, it is also highly likely that he had not considered the life-changing impact it would have on Cindy's life.
He uploaded her photo with a caption asking her 50M fans, 'OMG who is this!!!?' The rest as you know is 'history.'
After some digging, the media eventually discovered the mystery girl's name and revealed it along with her Instagram handle which is @Wolfcindy. Cindy explains that soon after her identity was revealed, she started receiving numerous calls from various international modeling companies.
The followers' count on her Instagram account also started increasing in thousands. She revealed that her Instagram profile has no major significance –despite a majority of fans thinking it has some deeper meaning. She made it years ago while she was still a Teen Wolf fan –and still is to-date!
Besides achieving her stardom on social media, she also models for UNO Models. While with them, Kimberly has done photo shoots for El Estilo, Vogue, Very.co.uk, and The Hip Tree. Her life has taken a complete turn from earning £2.9 an hour to earning thousands in a single show.
She has been featured on the cover shoot for the Vanidad and has also participated in Milan Fashion Week.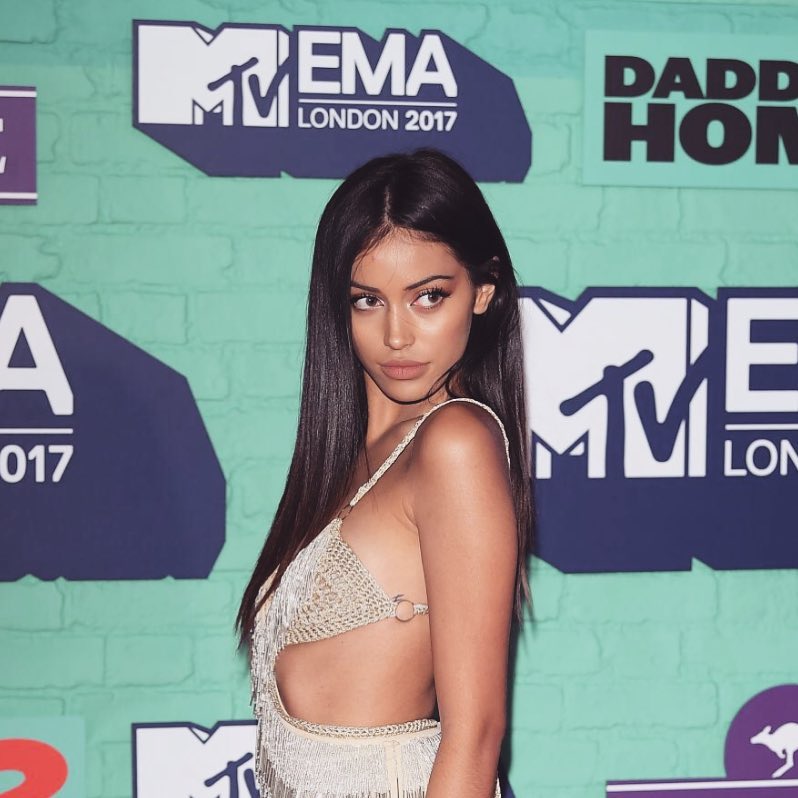 Cindy Kimberly's personal Life -dating and Love Life
Kimberly shares a natural connection with the Camera and has a good understanding of photography. She is also fond of drawing and often shares the portraits she has drawn with her social media fans. Moreover, she is also a pop-music fan and Rihanna and Camila Cabello are some of her most favorite artists.
Since gaining her popularity, her life has always been in public scrutiny and a majority of her fans are always curious about her dating life. She has often been confused with Christiano Ronaldo's Ex-girlfriend named Irina Shayk –who is her look-alike.
As of January 2019, Kimberly is currently single and is now focusing on her fast-growing career. Even so, her dating life has not been a complete mystery. From late 2016 to early 2018, she was dating Neels Visser, an aspiring model, and DJ.
Sources confirmed that theirs was love at first sight. The story goes that Neels first saw Cindy at the Barcelona Airport and fell for her instantly. After their first meeting, their relationship soon flourished and they would sometimes be spotted hugging and snogging in public.
Despite their busy schedule, the duo would still create time for each other and enjoy themselves. They would later share their happy moments with their fans on social media. Therefore, you can imagine the disappointment of their fans when they discovered that they were no longer together.
Details on what went down exactly are still unclear. But one thing is for sure, a girl like Cindy Kimberly does not stay single for long. We do hope that she will soon approach us with some news of her new dating life.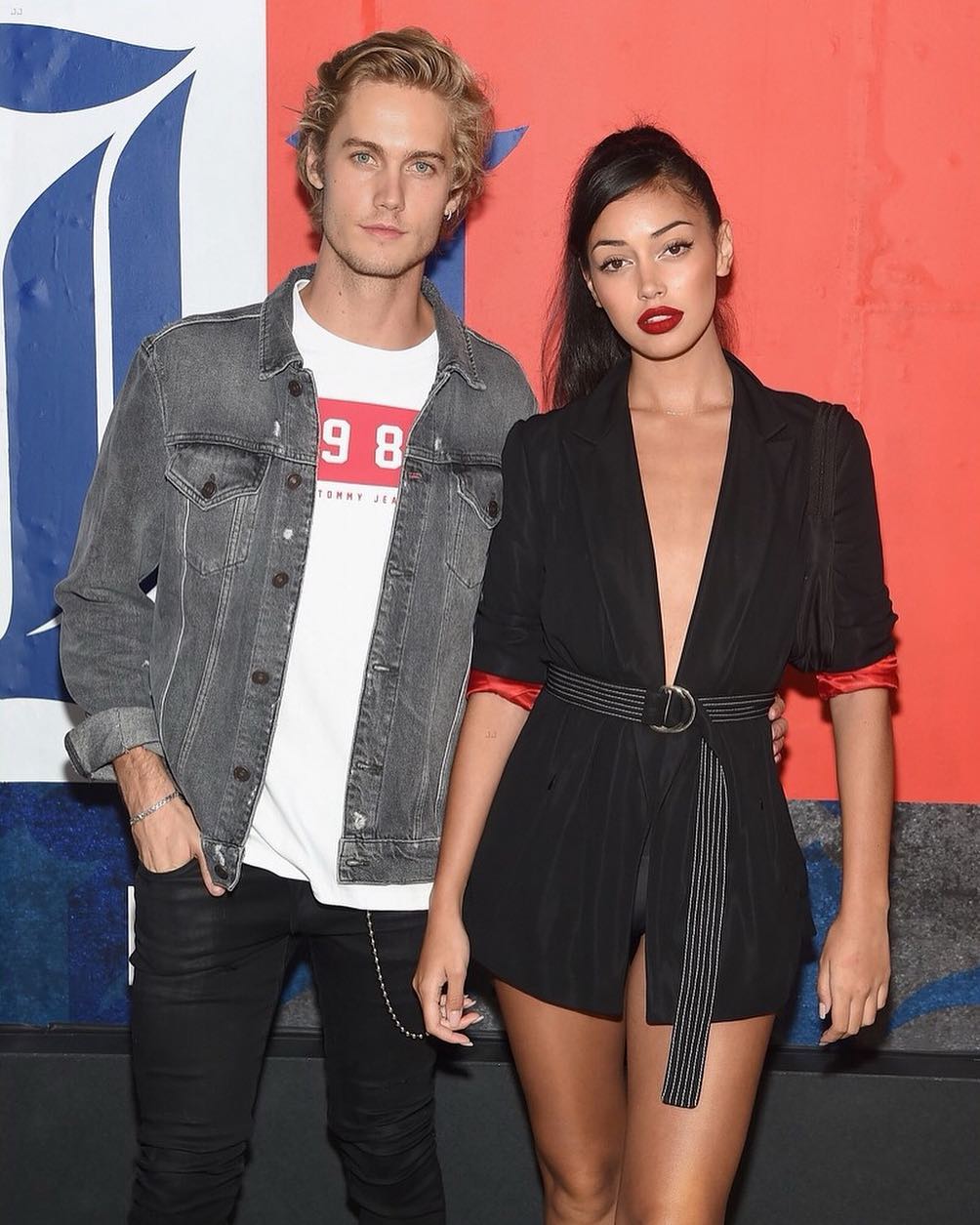 Interesting Fun Facts about Cindy Kimberley
She has had plastic surgery to beautify her eyes and lips.
Kimberley once pranked her fans with fake news about her pregnancy after she photoshopped a picture of herself pregnant. She later clarified in a tweet that she was not pregnant.
She is very friendly and humble –and is often described as very 'approachable.'
She is also a makeup geek and has even uploaded a tutorial on her self-titled YouTube channel revealing her 'every-day look.'
Kimberley's eyes are the ones that draws people to her stunning photos. Although she likes wearing contacts which bring out the color of her eyes in different colors, her actual eye color is deep Brown.
Cindy is a big fan of the Teen Wolf star Dylan O'Brien.
Also Read: Sommer Ray – Bio, Is She Dating Anyone?, Net Worth, Life Of Fitness Model