Statistics
Age:

31 years old

Date of Birth:

August 8, 1992

Birth Place:

Michigan, U.S

Horoscope:

Leo

Full Name:

Casey Morton Cott

Occupation:

Actor

Height:

5ft 11 ½ (181.6 cm)

Nationality:

United States

Ethnicity:

White
About Casey Cott
Casey Cott is the handsome hunk who plays the iconic role of Kevin Keller in the CW show, Riverdale. Cott shot from anonymity to superstardom after landing his role on Riverdale. Casey's portrayal of his character made him an instant fan favorite and cemented his status as a future star.
There is no denying that Cott is a talented actor, but there is a lot more to him than just acting. This article will look at Casey's journey as an actor, his unique role in Riverdale, and the rumors surrounding his love life.
He started his career as a theatre actor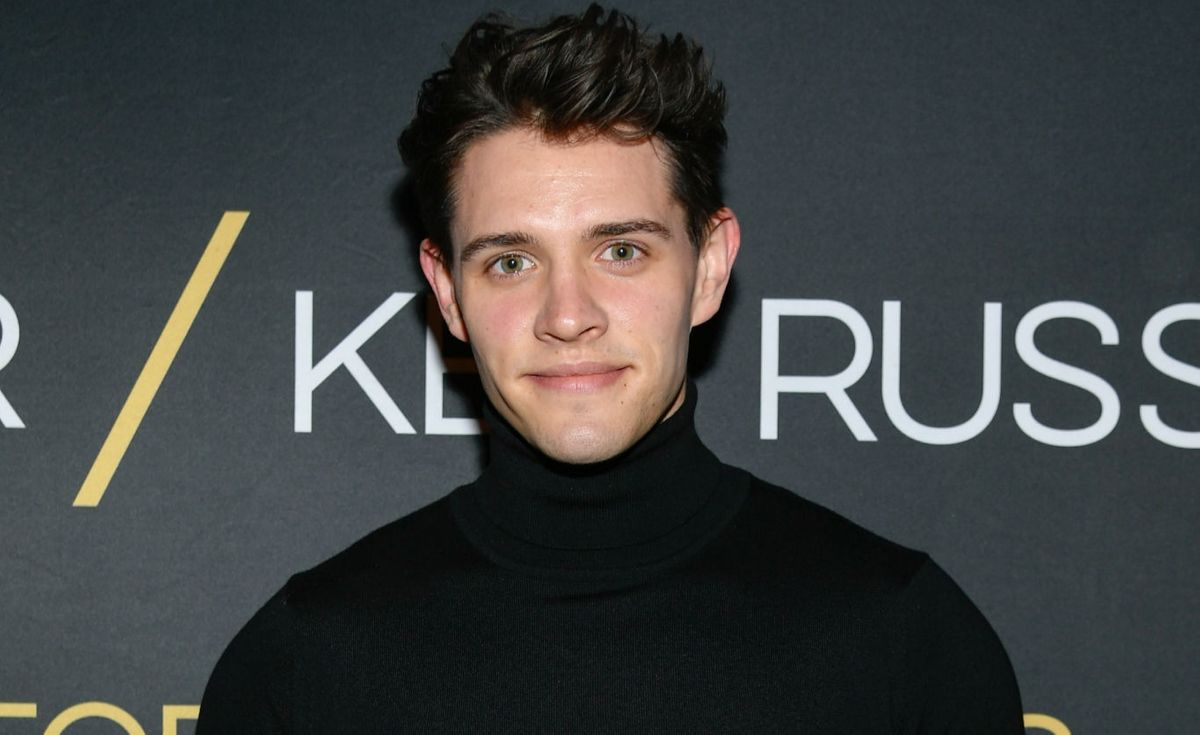 Casey Cott was born on 8th August 1992. He is the younger brother to Corey Cott and the older brother to Carly Cott. Casey grew up in Chagrin Falls, Ohio, and studied at Boston University for two years. Casey then transferred to the Carnegie Mellon School of Drama to pursue his passion for acting.
Casey's interest in acting developed after he failed at sports. Cott told Out, "I always wanted to be good at sports but I just wasn't, my dad always says I'm a late bloomer."
Cott participated in his first school play in his junior year of high school. He then started performing in local theaters in Ohio. Casey starred in theatre productions such as Romeo and Juliet and Bloody Bloody Andrew Jackson. After moving to Pittsburg, Casey participated in school and local theatre productions.
Casey landed the role of Kevin Keller in Riverdale during his final year at Carnegie Mellon. He had originally auditioned for the role of Archie, before auditioning again for the role of Jughead. Casey then auditioned for the role of Kevin, and he finally got his Riverdale role. He flew out to Vancouver for filming a day after booking the role. Casey talked to Out about the experience;
"I remember sitting there, knowing I'm going to be there for six months and thinking, like, Holy smokes, I have a job and it's going to be on TV and I'm working with these actors that are really good. Just that I have a job in acting is super cool, and to be on a job that millions and millions and millions of people are watching – I geek out about it."
He plays the role of the first openly gay character in the Archie Comics universe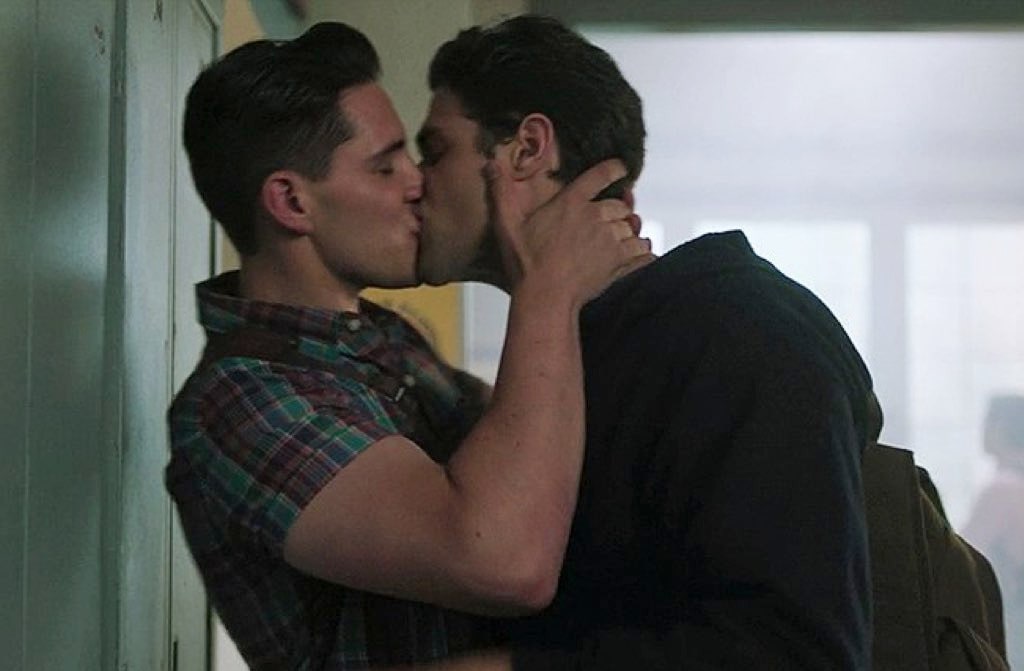 For a long time, the Archie Comics universe didn't include gay characters. Kevin Keller's gay character was introduced in a bid to diversify the comics. Casey knew from the start that he would have to play the character to near perfection, and to do so, he sought the help of the show's writer and director, Roberto Aguirre-Sacasa. According to Elite Daily, Cott said;
"I had a talk with Roberto, our show runner, about this. What's really cool about Kevin is that it's clear he is gay and it's not hidden. It's recognized but it's not who he is. He's an incredibly dense character and I think it's really important that it's just a part of him."
Casey enjoys playing the role of Kevin, and he has received many plaudits for his portrayal of the role. He describes Kevin as the best character he has ever played. Casey told Teen Vogue that he was overwhelmed by the reaction he got for playing his role. He said;
"I think the reaction has been overwhelmingly just amazing, from friends of mine, to fans, to other actors in the industry… With our show, the amount of positive reaction we've gotten to each character, and specifically Kevin, has just been amazing. Like I said, this is my favorite character I've ever played. I will always love playing the character. It's the biggest joy of my life right now. I love it more than anything."
He was rumored to be dating Sabrina Carpenter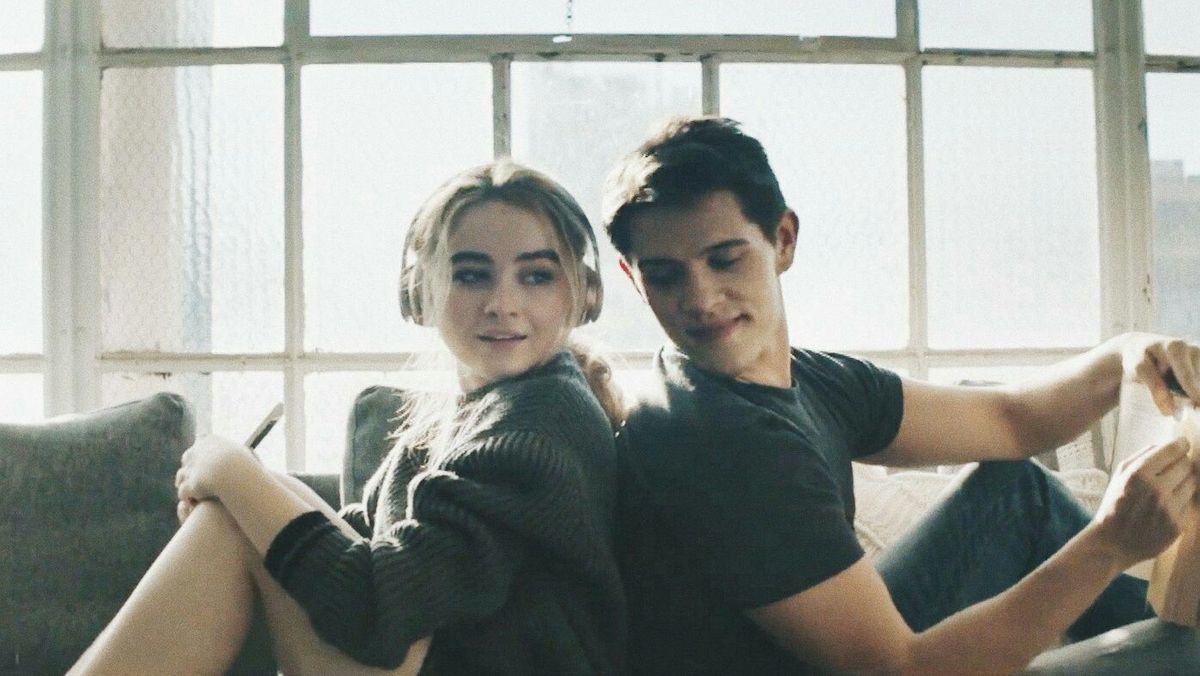 Casey is straight in real life, and it was rumored that he was dating Sabrina Carpenter. The rumors emerged after Casey played the role of Sabrina's love interest in her Why music video. Sabrina told Zach Sang;
"He's such a great actor, and I think like especially when we were looking for the person – obviously with music videos, it's also kind of last minute. Not all the time, but it was one of those things where it was like, 'Okay. We're shooting this in three days, and we don't have someone.' And I was such a fan of him because I know he's such a good actor."
Sabrina and Casey had amazing chemistry on-screen, but it didn't extend off-screen. Sabrina revealed that Casey had a girlfriend. She said;
"He's got a wonderful girlfriend. We hit it off, first day. He just made everything so easy and comfortable."
The girlfriend she was talking about was actress Stephanie Styles. Casey was in a relationship with Stephanie back in 2017, and it looks like the relationship ended. As far as we can tell, Casey is currently single.
He has a great relationship with his Riverdale co-stars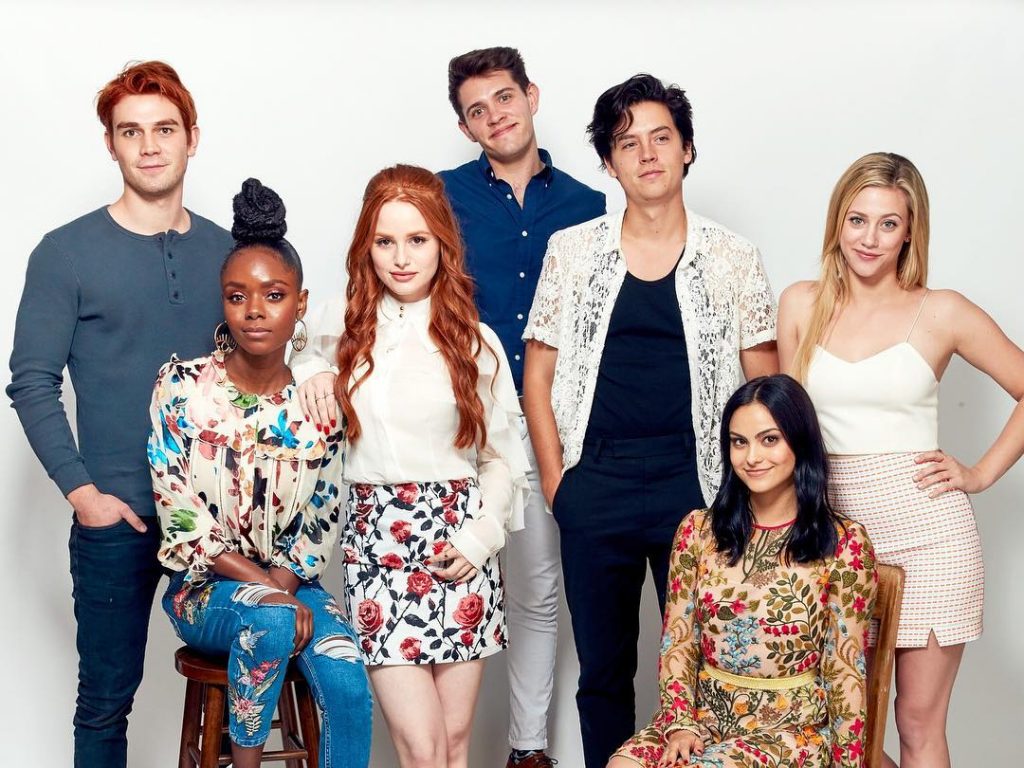 Casey has enjoyed his time as a Riverdale actor, and he appreciative of his life as an actor. He is one of the few actors who enjoys living in the spotlight. Cott stated in an interview with GQ;
"I don't think there's any sense of all the things that come along with [being on a show like Riverdale] unless you've experienced them yourself. It has blown my mind. I never thought I'd be doing photoshoots, or going to a GQ party with all of these amazing actors. But I've learned it can be so much fun. And meeting people, which I get to do a lot through the madness around Riverdale has been my favorite part."
Casey and his Riverdale co-stars are a pretty tight-knit group. They share great chemistry on-screen and off-screen. Casey stated in a Facebook video;
"We talk regularly about how lucky we are that we have a group who loves each other. We have fun off set, which makes us have fun on set. I miss them because they're all in LA right now and I'm in New York."