Brianna Hildebrand
Biography
Statistics
Age:

27 years old

Date of Birth:

August 14, 1996

Birth Place:

Texas, US

Horoscope:

Leo

Full Name:

Brianna Caitlin Hildebrand

Occupation:

Actress

Height:

5ft 2 ½ (158.8 cm)

Nationality:

American

Ethnicity:

Mixed

Marital Status:

In a relationship (Jonneke Grisham)
About Brianna Hildebrand
Brianna Caitlin Hildebrand is an American actor famous for playing the role of Negasonic Teenage Warhead in the Deadpool films. Brianna is talented, charming, and she is headed for greatness. She has based her success on being true to who she is and remaining authentic every step of the way.
That trait has filtered into the roles Brianna plays. She is one of the most outspoken actors on equality and LGBTQ rights. The passion that Brianna holds about equality and non-discrimination is clear to see whenever she addresses the issue. This article will look at Brianna's perspective on sexuality, her talents, her career, and her vision for LGBTQ representation on-screen.
She doesn't put labels on her sexuality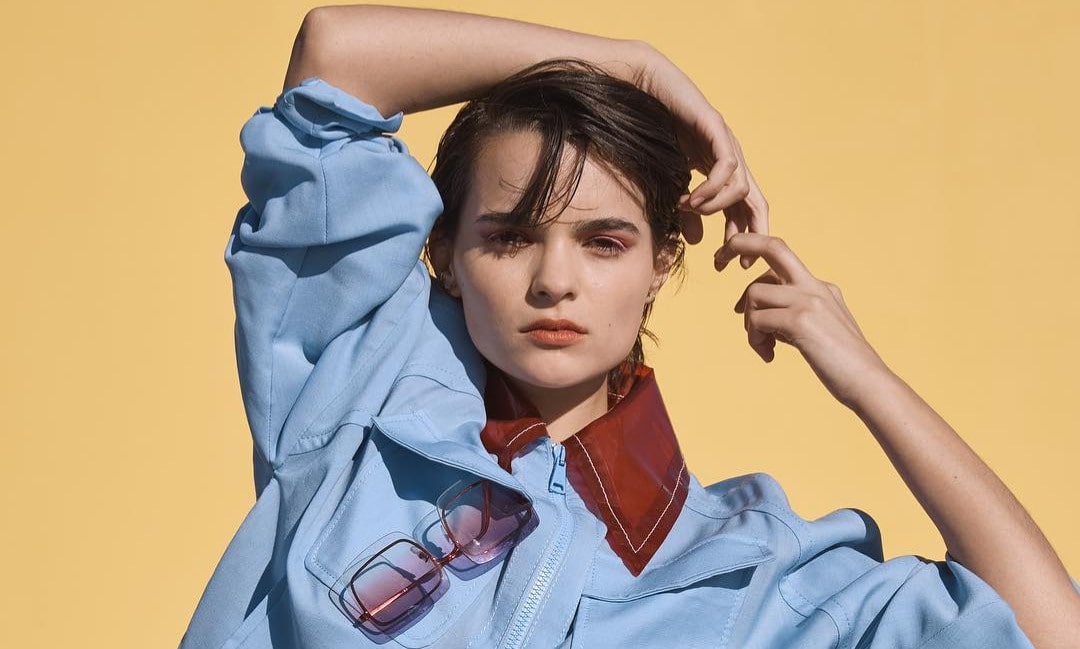 Brianna was born on 14th August 1996 in College Station, Texas. She grew up alongside two elder brothers, and they contributed to her fiery and rebellious personality as a child and young teen. She always fought back whenever any of them tried to bully her.
Hildebrand started to figure out her sexuality when she was in high school. It was at that time that she noticed that she was both into girls and boys. It was a bit difficult for Brianna to accept who she was, partly because she came from a religious family. However, she decided to embrace her newfound sexuality without fear.
Part of that acceptance came with denying any label that anyone put on her. In her eyes, a label felt like a limitation. She said in a video for It Gets Better;
"The idea of putting a bisexual or lesbian or pansexual label on myself just felt extremely limiting and also felt like just another thing that kids in school could hold against me or make fun of me or really just judge me."
Brianna decided to like who she liked without setting a label on herself. Her family accepted her decision, but she did deal with some hurdles along the road. It's part of the reason why made the video for It Gets Better. She wanted to encourage anyone who felt lost while trying to figure out their sexuality. Hildebrand offered the following words;
"Whether you are unsure and afraid or sure and proud of your sexuality, no matter what part of the journey to self-acceptance that you are at, it's OK, and it really does get better! You are exactly where you are supposed to be."
She first travelled to LA to pursue a music career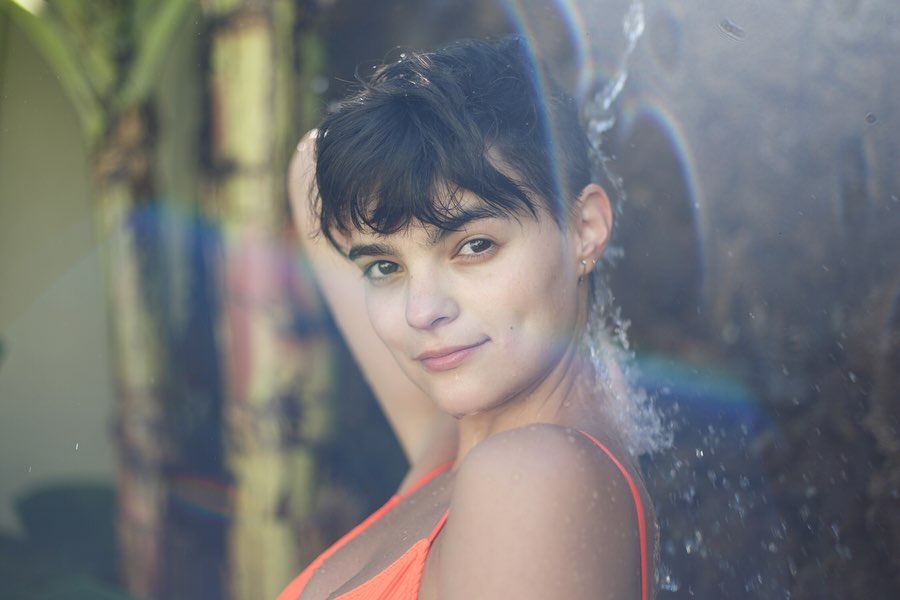 Brianna's first musical influence was one of her brothers. Brianna started playing the guitar because of him. She started making mix-tapes for her dad when she was young, and it was one of those mixtapes that landed her a ticket to Los Angeles. A talent scout heard the music she'd made, and she took Brianna to a talent competition in LA.
Hildebrand participated in acting, modeling, and music during the competition. She did quite well in acting and modeling, and she later moved to LA to start acting classes. Brianna went to LA because of music and ended up being an actor. However, she still desires to pursue a career in music. Brianna told Paper Magazine;
"Music has always been my first love. I moved to LA wanting to pursue that and kind of falling into acting somehow by the grace of somebody in the sky. I do want to release music eventually but as of now I've been focusing a little more on the acting."
Brianna has been a singer for longer than she has been an actor, and she believes that making music is more difficult than acting. She continued;
"Because if I'm acting, I'm being somebody else and I'm not worried about how other people are perceiving me. But with music, I'm performing what I'm feeling and [I'm wondering] what people are thinking about that. So it's a little more difficult."
She almost gave up on being an actor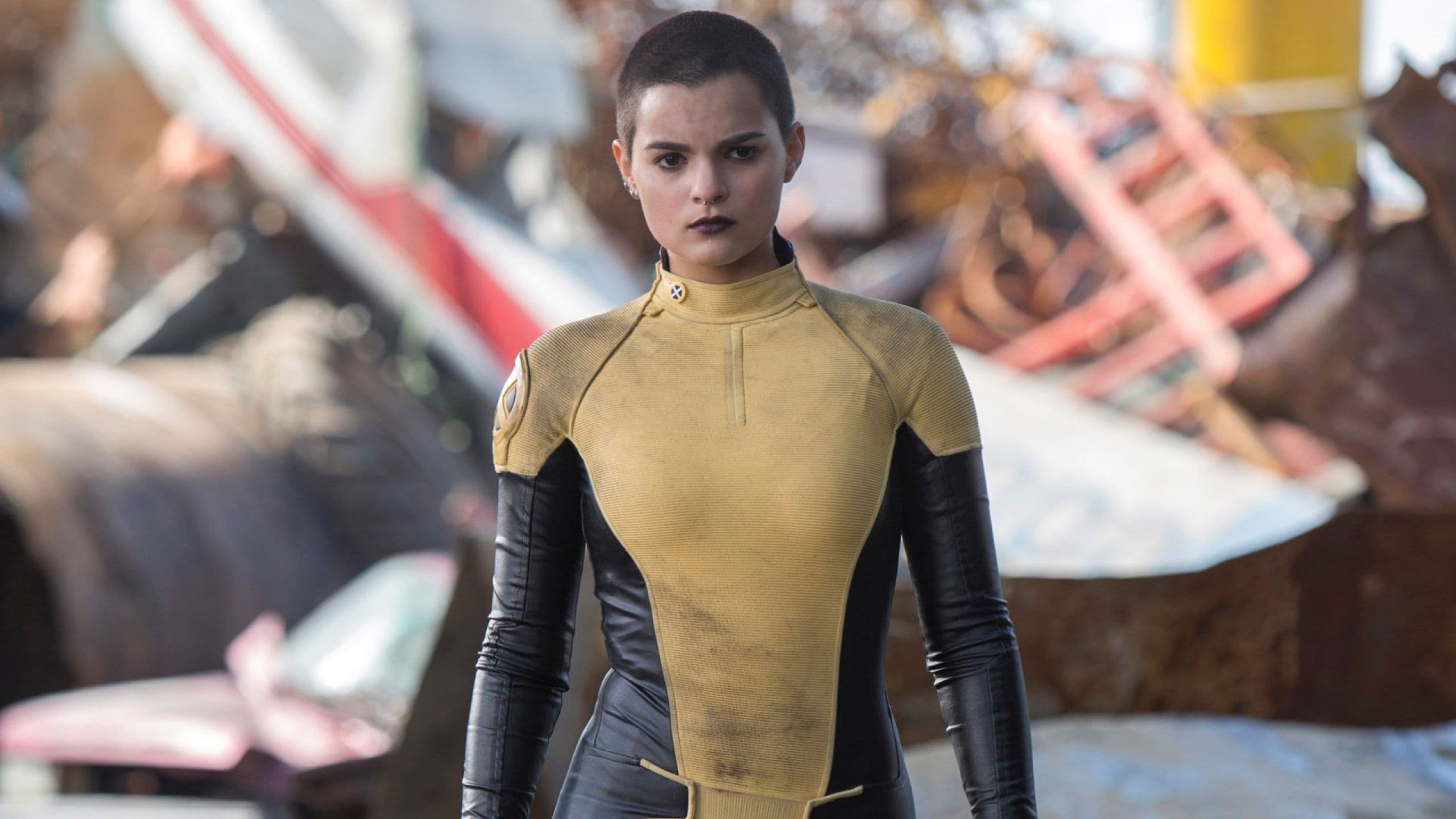 Brianna moved with her dad to LA when she was 17. Her dad stayed with her for two weeks before moving back to Texas. Brianna quickly found out that LA life was completely different from what she was used to in College Station. However, the acting classes took her mind off everything that was different about north Hollywood.
Hildebrand attended classes while auditioning for roles. She moved around LA a lot looking for opportunities, and it was quite stressful. At some point, she contemplated giving up on acting. She told Independent;
"I had kind of a silent deal with my dad that if nothing worked out for me in the first couple of years, I would be going home. That gave me a lot more drive to try to make something happen."
Brianna kept on trying, and she landed the role of Negasonic Teenage Warhead in Deadpool. Negasonic is basically a psychic, future-telling cannonball. This was a big part to play for a relatively inexperienced actor, but Brianna soon found out that she had nothing to fear. She told Collider;
"It was, I was so afraid because everyone knows what they're doing and I was like 'Hey, what's going on? Let me know.' Once I got here it was so much fun, and has been so much fun, everyone's like so chill, it's awesome. Everyone is pretty understanding. Also, since it's Tim's first time directing I was like 'We're in this together man! We got this! I believe in you!"
Ryan Reynolds pushed for Brianna's LGBTQ storyline in Deadpool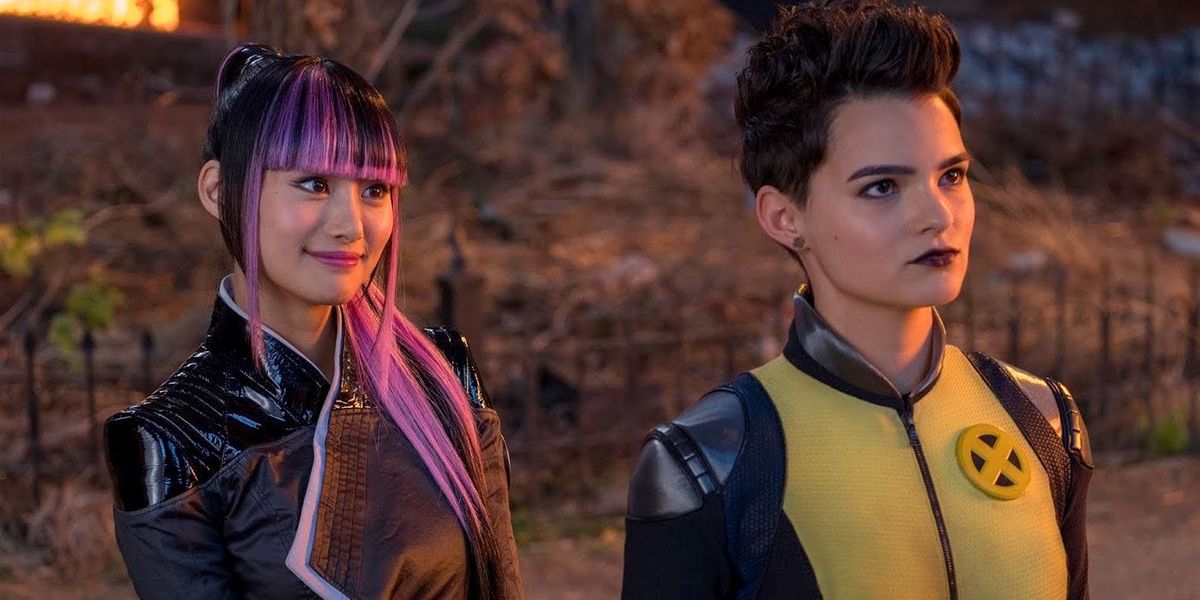 When Brianna landed her role in Deadpool, she didn't know that she would feature alongside her childhood crush, Ryan Reynolds. Brianna talked to Collider about her crush on him;
"His name is all over the walls of my room, I actually photoshopped myself into a picture with him my freshman year of high school. I was hardcore obsessed so it's crazy how this all worked out."
Negasonic and Deadpool (Ryan) had a conflicting relationship in Deadpool, even though they were always on the same side. Brianna describes the characters' relationship as the kind of relationship she had with her brothers.
Negasonic's relationship with Yukio (Shiori Kutsuna) on Deadpool was the first LGBTQ relationship in a big-budget superhero movie, and it was all thanks to Ryan Reynolds. Brianna talked to The Hollywood Reporter about the reaction to her on-screen relationship;
"I've had so many positive responses. It was Ryan's idea. I had already done a lot of work with It Gets Better, so I think maybe he had seen some of that. The response has been overwhelmingly positive."
She met her girlfriend Jonneke Grisham on the set of First Girl I Loved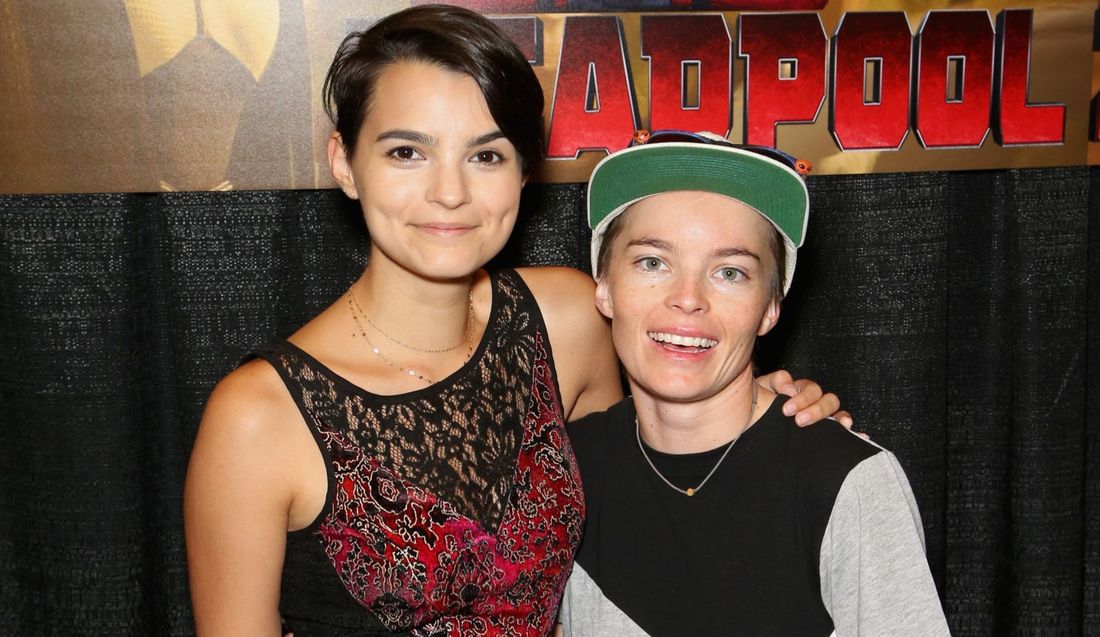 Brianna met Jonneke on the set of the film First Girl I Loved. Grisham is a set decorator. Hildebrand played the role of Sasha in the acclaimed romantic film. Brianna told Independent;
"It took me a long time, not necessarily to come out, but to understand how I was feeling. It wasn't planned for me to come out with First Girl or anything. I just so happened to have met my current girlfriend on the set."
Brianna's role in First Girl I Loved was the first film in which she played an LGBTQ character. She believes that the film industry has a major role to play in pushing the LGBTQ agenda. She talked to BriefTake while discussing her role in Trinkets;
"I think it's important to have media reflect these experiences so that kids around, wherever they are, can feel like they belong somewhere at least and it's not the end of the world if you're not fitting in or not like everyone else because everything when you're a kid [laughs] feels like the end of the world. I think that's important."