Brianna Hildebrand
Biography
Statistics
Age:

23 years old

Date of Birth:

August 14, 1996

Birth Place:

Texas, US

Horoscope:

Leo

Full Name:

Brianna Caitlin Hildebrand

Occupation:

Actress

Height:

5ft 2 ½ (158.8 cm)

Nationality:

American

Ethnicity:

Mixed

Marital Status:

In a relationship (Jonneke Grisham)
About Brianna Hildebrand
Brianna Hildebrand is an American actress best known for her role as Negasonic Teenage Warhead in the Marvel film, 'Deadpool' (2016) and its sequel 'Deadpool 2' (2018).
Incidentally, she had made her acting debut in 2014 playing the role of Jen in the web series Annie Undocumented. Created by Daniel Hsia, Elaine Low, and Brian Young, the show was reportedly a success and was named the best web series at the 2014 New York TV Festival.
Two years later, Brianna landed her first-ever professional role in Deadpool, later reprising the same role in its 2018 sequel. The films were undoubtedly a huge commercial success, -but that was, reportedly not the only reason behind her popularity.
Reprising her role as a gay X-Men trainee in the 2018 sequel, Hildebrand became the first big-budget superhero movie character in an LGBTQ relationship. That, in addition to her outstanding skill showcase, was subject to her global-acclaim.
Read on to know more interesting details in regard to this iconic actress life –including her early life, education, net worth, gay rumors, and much more!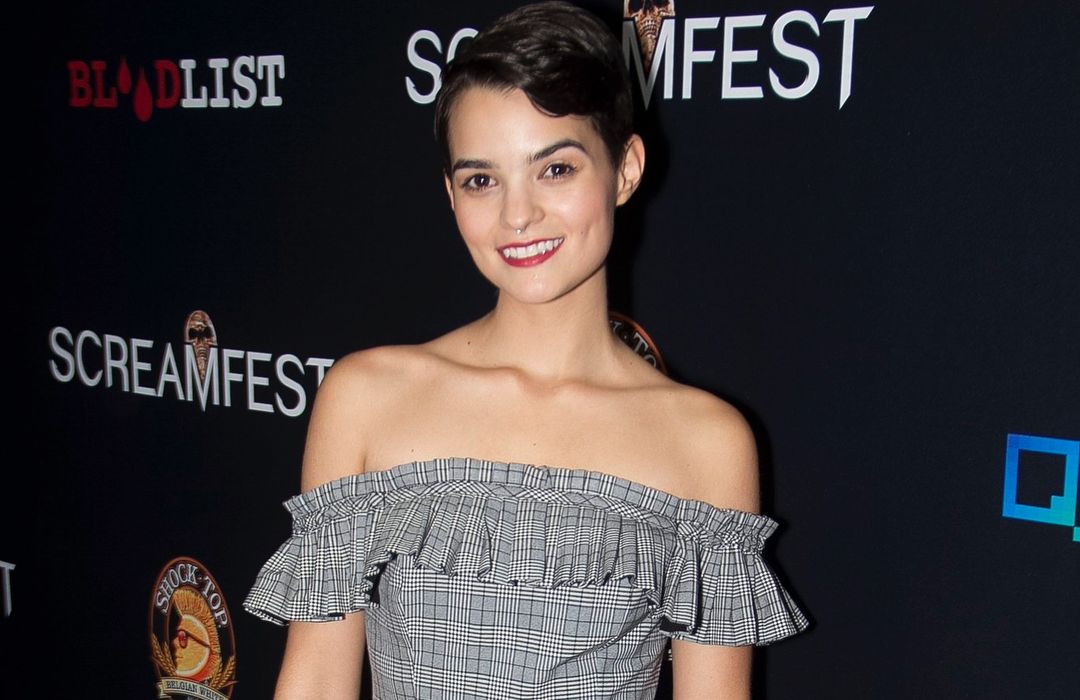 BIO: Early Life, Education, & Ethnicity
Brianna Caitlin Hildebrand was born on 14th August 1996, in Texas, United States of America. She is the daughter of Caleb Hildebrand and Veronica Hildebrand and is said to have a mixed ethnicity of German, Irish, English, and Mexican descents.
Although there doesn't seem to be much information regarding to her family life, Brianna is reported to come from a very religious background.
Incidentally, her grandpa was a Baptist preacher, whereas her aunt was a pastor.
To overview her education, Brianna studied at A&M Consolidated High School in College Station, Texas, and graduated in the year 2017.
She took an interest in acting from an early age taking several acting classes, and making multiple appearances in plays and dramas at her school. Hildebrand, however, confesses that music had always been her first love.
When interviewed about a video she posted on her Insta profile singing to Camila Cabello's "Havana", she revealed of her hopes to eventually release her own music someday.
Professional Life and Rise to Stardom
When aged about 16, Hildebrand participated in the International Models and Talent Association (IMTA) competition in Los Angeles and emerged one of the winners. As part of the prize, she was given a chance to relocate to Los Angeles to further her studies.
For someone who had spent most of her early life in the silent state of Texas, the LA culture was a whole new and frightening experience to her. She lived in North Hollywood attending her classes, and before long, she was soon auditioning for roles.
In 2014, she landed a role as Jen, best friend to Annie (Nikki Soohoo) in the web series 'Annie Undocumented' –which was later named 'best web series' in the New York TV festival (2014).
Although relatively new to the game at the time, she had major plans of making meaningful progress in her acting profession within a period of two years. Sure enough, Brianna made a major breakthrough in her career after she scored the role of the Negasonic Teenage Warhead in the Marvel comic-based film Deadpool (2016).
For her role, Hildebrand earned herself a Teen Choice Awards nomination for 'Choice Movie: Breakout Star' category.
Achieving such major accomplishments in such a short span of career helped pave the way to bigger career opportunities.
Before the end of 2016, she successfully auditioned and scored the role of Sasha, in the American romantic drama film 'First Girl I ever Loved'. Hildebrand stars alongside fellow actors Mateo Arias and Dylan Gelula.
In 2017, Brianna joined the cast of the anthology horror series The Exorcist, before later starring in the American comedy horror movie Tragedy Girls, in the same year.
The following year 2018, she reprised her role as Negasonic Teenage Warhead in 'Deadpool 2'. Starring alongside Yukio (Shioli Kutsuna), fellow superhero and girlfriend, the film set a record as the first-ever marvel LGBTQ superhero character portrayal of all time.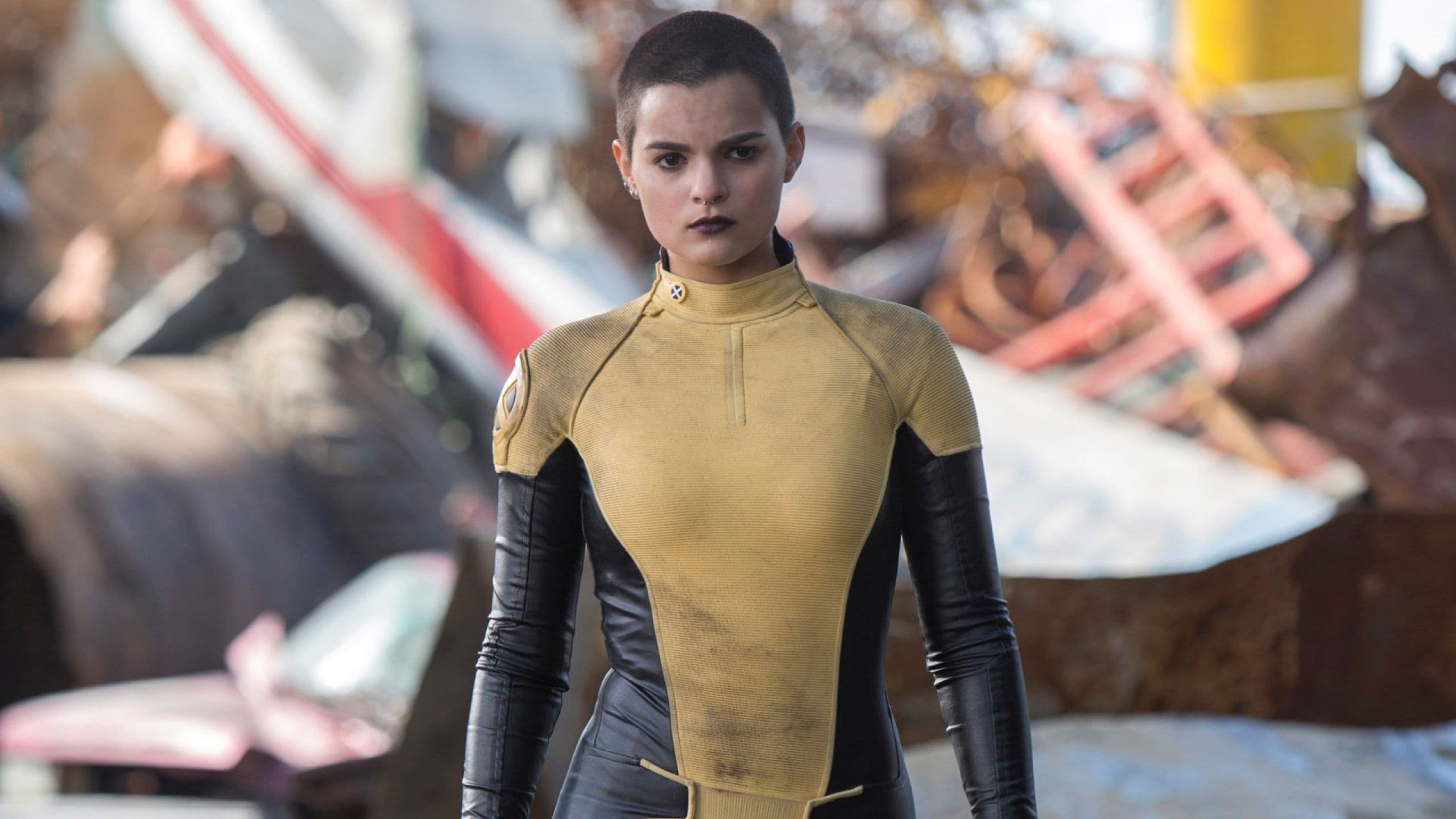 The move (of integrating the gay roles) originated as an idea from star actor Ryan Reynolds. Hildebrand told The Hollywood Reporter, "It was Ryan's idea. I had already done a lot of work with 'It gets better', so I think maybe he had seen some of that. The response has been overwhelmingly positive…"
'It gets better' is a campaigning project that supports LGBT youth around the world.
As of 2019, Brianna Hildebrand already got a couple of projects lined up. She will star in the Netflix film Trinkets, -which is about three teenage girls who come together at a shoplifter's anonymous meeting. Starring as Elodie, she appears alongside Quintessa Swindell (Tabitha) and Kiana Madeira (Moe).
Personal Life –Is she Gay in Real Life?
Anybody who has watched Brianna reprise her role in Deadpool 2 will appreciate her outstanding showcase of skill. And to answer your question, yes, she is actually gay in real life.
According to her, she finds her sexuality not a big deal at all.
Speaking about her sexuality, Brianna Hildebrand said, "I learned pretty early on that I like both boys and girls… I am lucky to say now it is not frightening for me living in LA to be gay." She adds, "Even when I was in Texas, I wasn't afraid… I am glad that I am public about it and it should be."
She, however, does admit that she faced a few challenges along the way. In a recent interview, she told Playboy that publicists had offered to cover that part of her life.
"It just kind of surprised me a little bit because I was like, 'I didn't suggest that'. I am totally fine with who I am…"
Her girlfriend's name is Jonneke Grisham. The couple reportedly met way back in 2016 during the filming of First Girl I ever Loved. During this time, her girlfriend worked behind the scenes as a set decorator.
As of 2019, the duo lives together in their house in Los Angeles.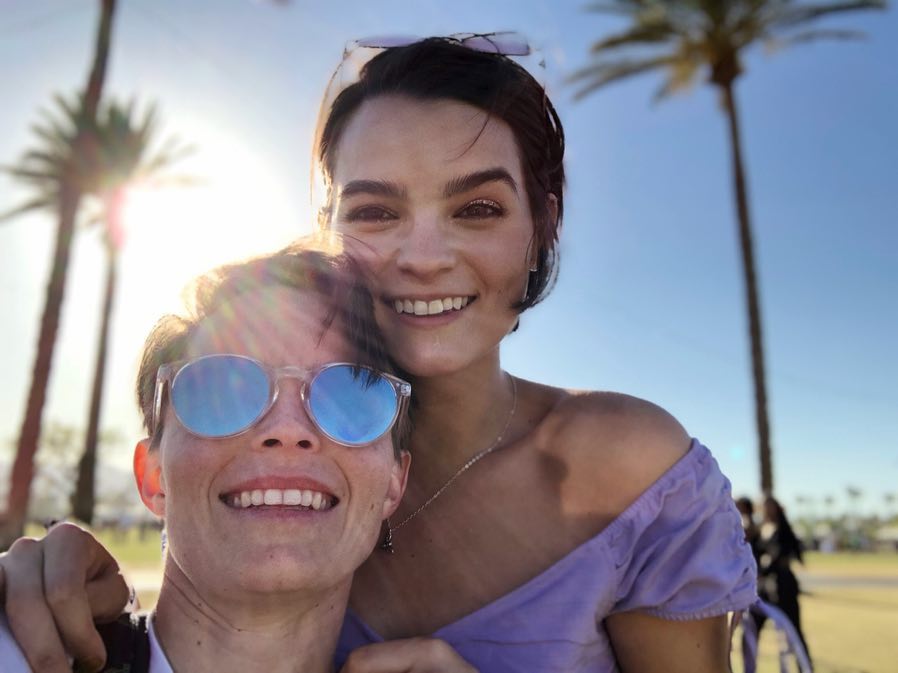 Brianna Hildebrand's Net Worth
Although it is quite clear that she has been in the game for only a couple of years now (since 2014), Hildebrand professional success is quite unmistakable. As of 2019, Brianna Hildebrand is estimated to be worth $1 million.
The value, however, is soon expected to increase with her fast flourishing career.
Also Read: Kathryn Newton – Bio, Is She Dating Anyone?, Boyfriend, Parents & Life