Statistics
Age:

25 years old

Date of Birth:

July 31, 1998

Birth Place:

Philippines

Horoscope:

Leo

Full Name:

Bretman Rock Sacayanan

Occupation:

Beauty Vlogger, Instagram Star, YouTube Star

Height:

5 ft 8 in

Nationality:

Philippine
About Bretman Rock
There are many words that people use to describe Bretman Rock. One word that comes up every time anyone describes Bretman is, real. Rock has built his beauty empire on authenticity. He is unique in an era in which copycats dominate content creation. His authentic nature has seen him sore to previously unimaginable heights.
Bretman made his breakthrough when he started posting makeup tutorials on the internet. He got so famous so quickly on Instagram that the social media platform temporarily disabled his account. He now has 14 million followers on Instagram and 6.97 million subscribers on YouTube.
This piece will focus on Rock's career, his family, his reaction to fame, and his upcoming projects.
His father named him after his favorite wrestling stars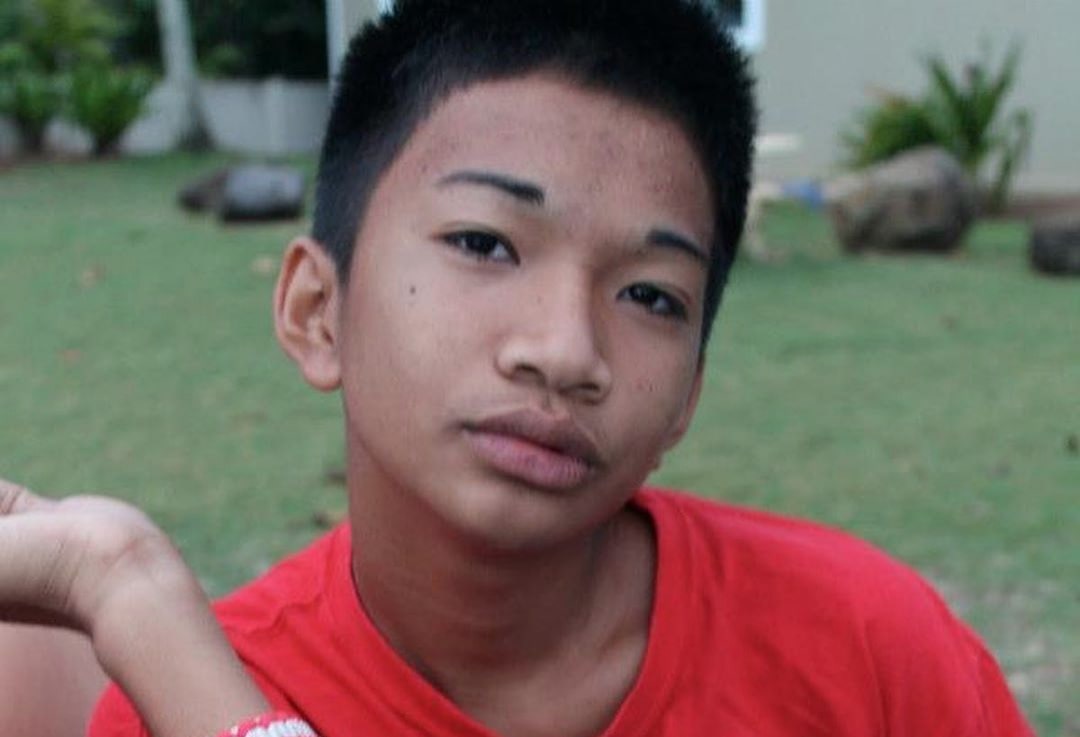 Bretman Rock was born on 31st July 1998 in the Philippines. He was raised in Hawaii, and he acquired United States citizenship by naturalization. Most people suspect that Bretman Rock is a moniker that Rock adopted to conceal his true identity.
However, Bretman Rock is his real name. Rock's dad named him after pro wrestlers Bret 'The Hitman' Hart and The Rock. Bretman told KITV;
"My dad was obsessed with wrestlers, and he liked Bret Hart and The Rock, so that's how he got Bretman Rock."
Bretman's name is something that he is proud of, and it forms part of his unique identity.
Rock's grandmother inspired his love for beauty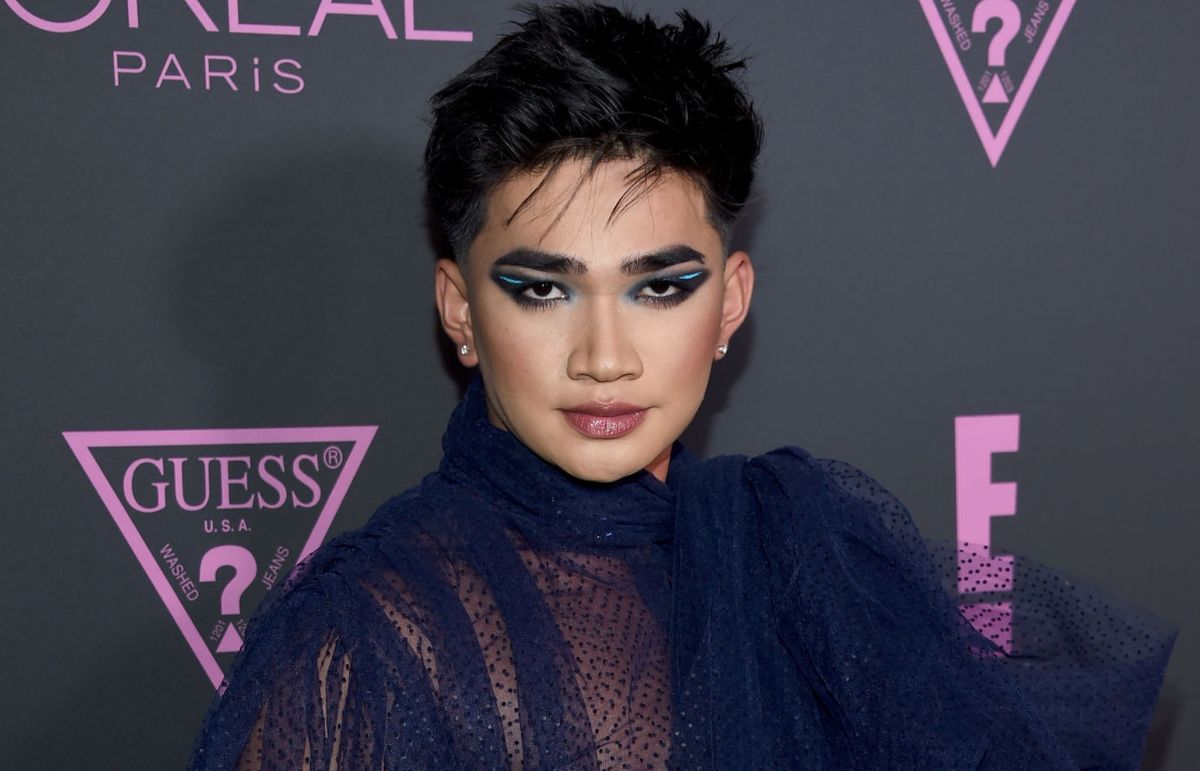 Rock was always interested in women's beauty, but it was the confidence that his grandmother got after wearing makeup that inspired him the most. He told Elle;
"… I would always watch my grandma get ready for church. And I was five or six at the time, maybe even four. I've always just loved admiring my grandma get ready and seeing how a touch of makeup made her so confident. She walked differently and carried herself differently with just makeup and perfumes."
Bretman started posting makeup videos when he was quite young, and his family fully supported his venture. It was around the same time that Rock revealed that he was gay. The support he got from family was invaluable because it gave him the confidence to grow his career and his brand. Rock told The Philippine Star that he had it easier than others;
"When I'm talking to people, I can't relate to them, especially when a fan comes up and tells me, 'Oh my God, Bret, you've inspired me so much. My parents don't accept me for being gay.' And I'm like, I don't know what my life would be if my parents didn't accept me the way that they do."
Bret experienced bullying in high school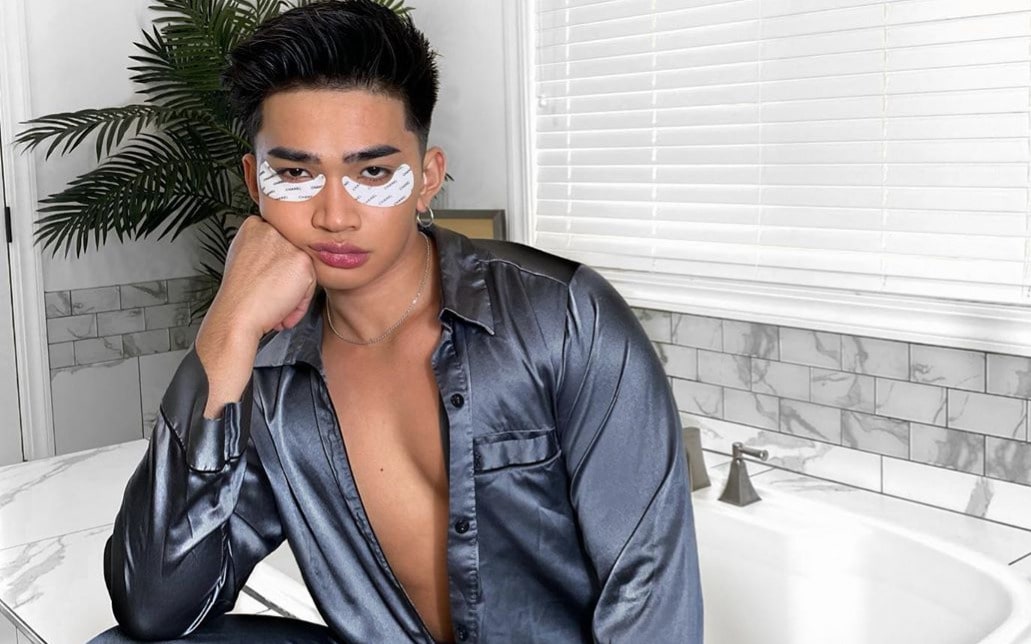 Rock might have had it easy at home, but in school, things were way different. Some of his schoolmates called him names, and others referred to him as weird. The hate continued even after he left high school.
When Bretman started streaming, he received a lot of hate from people who didn't appreciate who he was and what he did. However, he now looks back at the hate with a smile. He told Cosmopolitan;
"I just really don't think about it like that anymore. Like, high school is sooo last season and, like, I'm out here doing my thing and you're out there doing the same shit you've been doing since high school. I should be laughing at you, but I'm too cute to laugh."
He attended his first Fashion Week in New York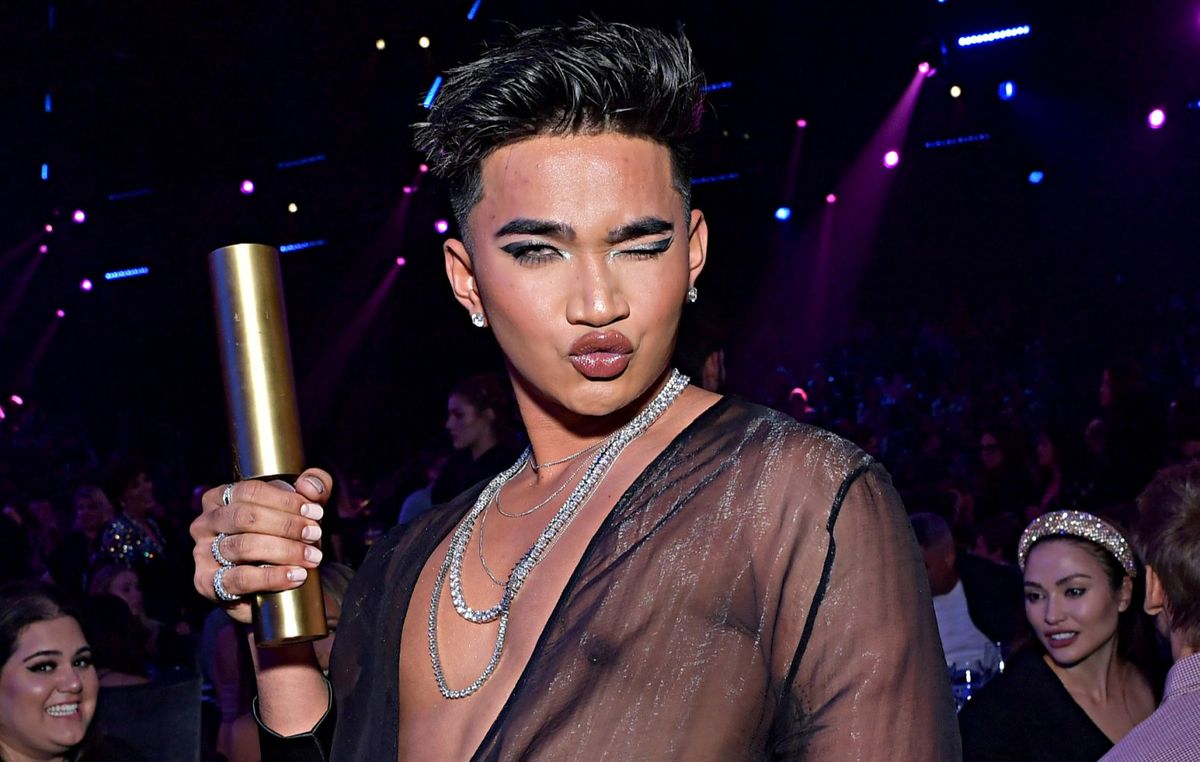 2019 was a breakthrough year for Bretman. He won the Beauty Influencer of the Year award at the People's Choice Awards, and he was invited to attend the 2019 New York Fashion Week. It was the first fashion week that Bretman had been invited to attend, and he planned to make a big impression. He told Elle;
"At fashion week, you would think people would play with makeup a lot, but people were just going basic as fuck. So you know, it was time for me to really show out, let these bitches know that I can serve looks starting from the face down."
Bretman made quite the impression in New York, and he said that he felt like a celebrity among the big names in the fashion world. He continued;
"Yes, but the question is did any celebrities run into me? And yes, it was so fun. I legit felt like a celebrity, just being there."
Bretman doesn't plan on ever leaving Hawaii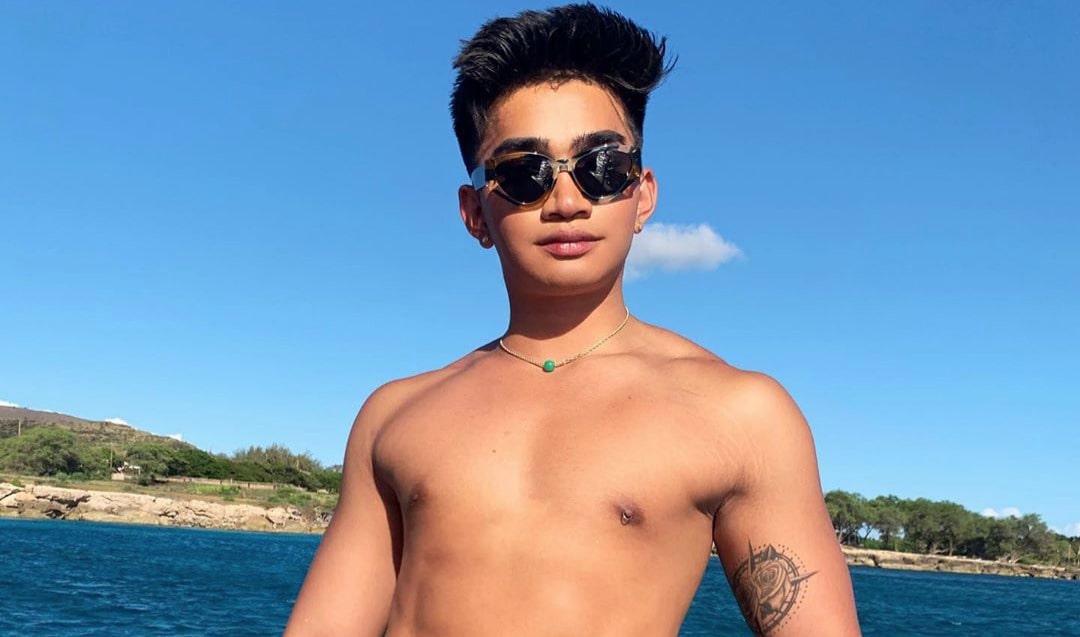 Bretman grew up in Hawaii, and he doesn't plan on ever leaving the island. He has several reasons why Hawaii is the place for him to stay. Firstly, he grew up there, and he feels that Hawaii brings out the best version of himself. He told Elle that Hawaii keeps him grounded;
"It keeps me original and it keeps me as normal as possible. Because to be honest with you, I see how fame and money changes people, and that honestly scares me. It really legit scares me and I never want to change. Hawaii helps me keep the Bretman Rock magic that people see."
The second reason why Rock doesn't want to leave Hawaii is because of his family. He is very close to members of his family, and he doesn't want to break that bond by staying miles away from them. Bret continued;
"Living in Hawaii, I don't really have other influencer friends, so I don't really have other people to do collabs and videos with. The most accessible people would be my family. But when people say I'm funny, I'm like y'all have never met my family. My whole family is funnier than me."
Finally, Bretman won't leave Hawaii because he wants to stay away from the drama that dominates the beauty industry. He isn't afraid of the drama, and he says that he would crush the competition if the drama ever got to him. However, for now, he wants to maintain a safe distance. Bretman told Cosmopolitan;
"I know damn well I am a drama queen and I'm not scared to fight a fucking bitch so, like, if I move up there, it's gonna be game over for these hoes. I will be fighting everyone. I'm doing everyone a favor by staying in Hawaii."
He claims that he will never reveal his boyfriend's identity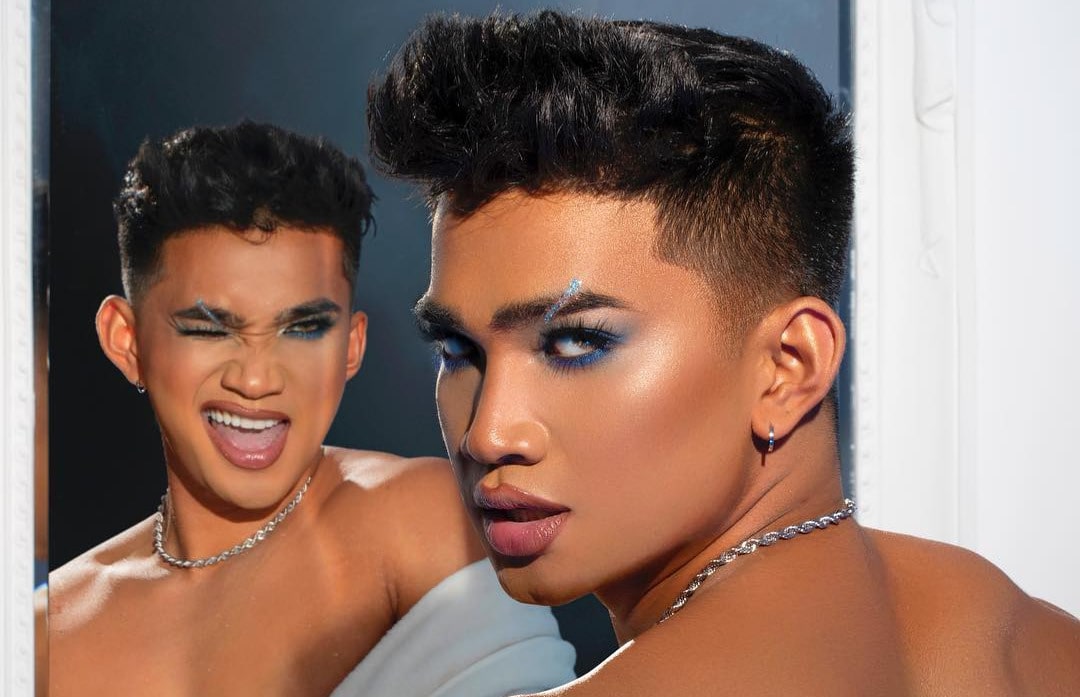 Most of Bretman's life is public knowledge, but he claims that he will never reveal his boyfriend's identity. He plans to keep him away from the limelight. Bretman wants to keep matters of the heart away from the camera lens. She told Cosmopolitan;
"When you put it out there people think they have, like, the right to or access to your relationship and it's just like, 'Ugh, god,' I find it so cringey. And when I watch boyfriend tags, as cute as they are, I kinda cringe a little bit. I put so much online, and my heart is the only thing I don't wanna – my heart, I need to myself."
He lashed out at a section of fans after the death of his father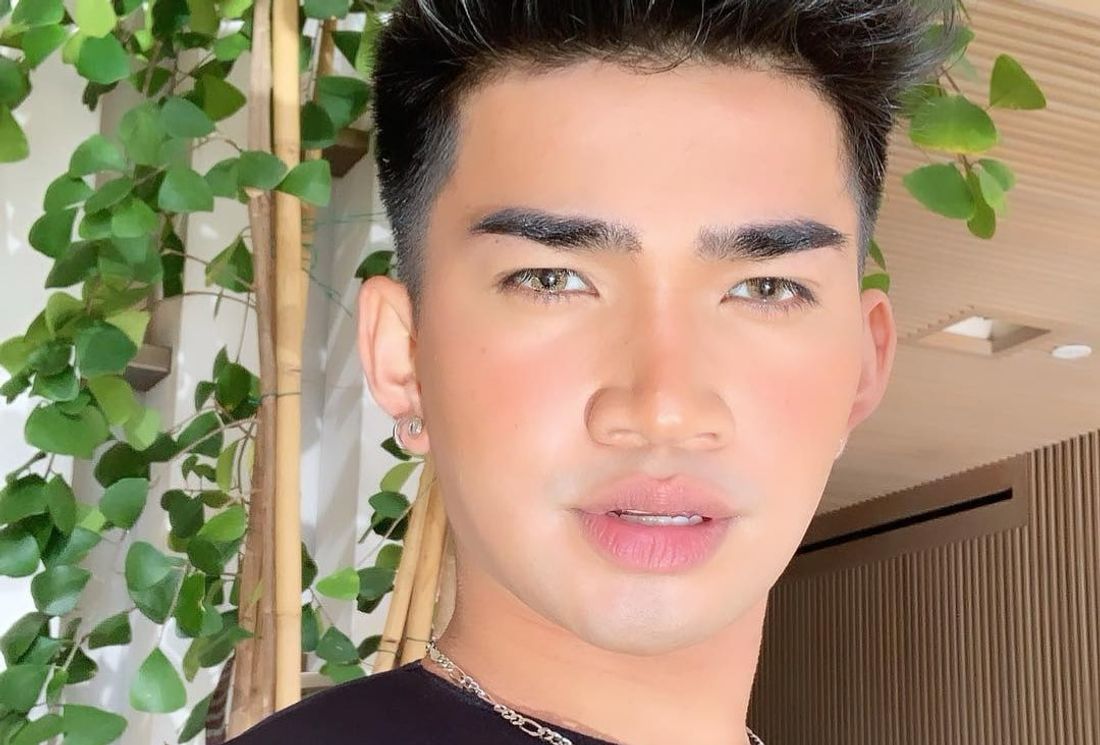 Fame has its downsides, and Bretman is fully aware of them. Even though he lives away from the mainland, he still has to deal with being famous. He talked to Cosmopolitan about a time when he was approached for a photo in the middle of the ocean;
"I was like, 'Damn, bitch, you're really gonna ask me for a picture right now in the middle of the ocean?' Celebrities can't even say that people swim to them for a picture, but I can."
Bretman saw a bit of humor in that approach, but he was less than happy when some fans approached him for photos after the death of his father. Rock's father died in early November 2019. On 21st November 2019, Bretman posted a series of tweets condemning fans that came to his father's funeral uninvited to take photos. He wrote;
"Can people just let me be sad for onces… I'm here in the Philippines for my dad who just passed, don't come to my house and ask me for pictures… so many people showed up to my dad's funeral uninvited and started taking pics of my dad and my family… Like why? It's common sense,"
He plans to diversify into fitness and sportswear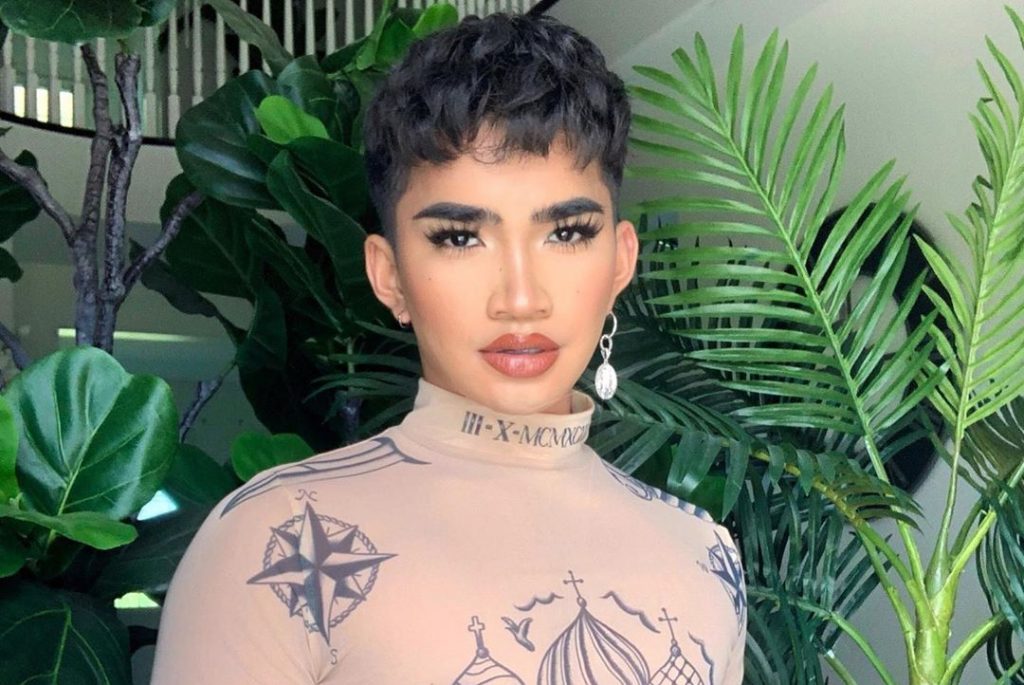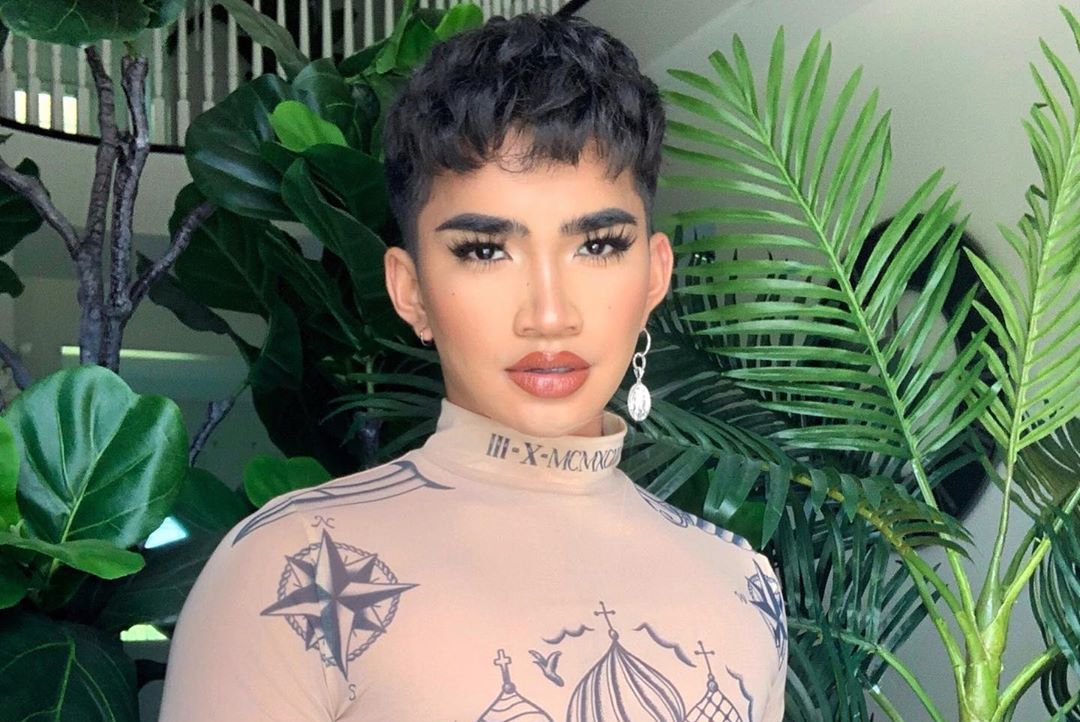 It's a little known fact that Bretman was a sports enthusiast during his days in high school. He loved being outdoors, and he signed up for every sport that he liked. Rock told Popsugar that track was he his most loved sport;
"Ever since I was a child, I was always upside down, running around, or hanging somewhere; I was always signed up for sports like soccer, volleyball, cross country, and the love of my life: track."
Bretman keeps fit by doing CrossFit and weightlifting. He plans to turn his passion for fitness into a business venture. Bretman told Cosmopolitan;
"I'm working on a card game and trying to venture more into the fitness world – I wanna make it cool and funny."
He is set to star in the upcoming MTV show No Filter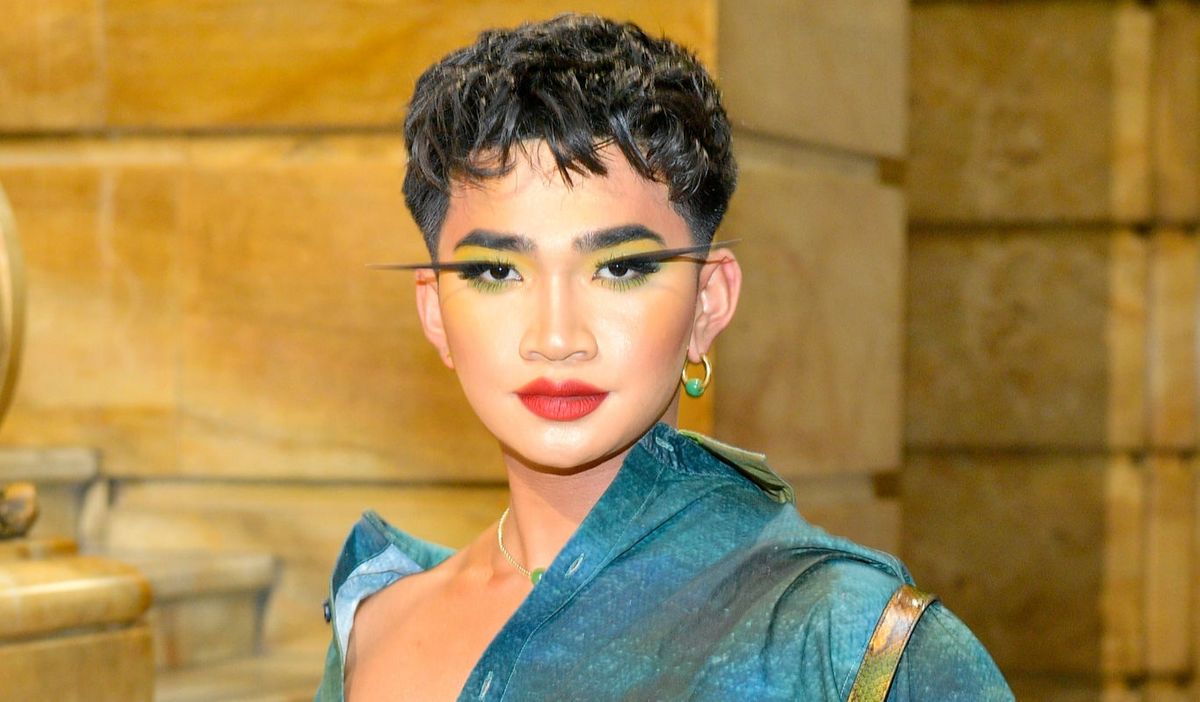 On 18th December 2019, MTV announced that Bretman Rock would star in a digital reality series titled No Filter. Filming for the series was slated to start in early 2020. The series will focus on Bretman's life as a beauty influencer. Rock revealed on Instagram Live;
"It's a fact that this bitch right here is gonna have his own MTV show. I am going to be the newest MTV reality star. It is going to be something you guys have never seen before. It is going to be the rawest Bretman Rock that you guys will ever see. You guys will see everything: you'll see my whole family."