Statistics
Age:

21 years old

Date of Birth:

July 31, 1998

Birth Place:

Philippines

Horoscope:

Leo

Full Name:

Bretman Rock Sacayanan

Occupation:

Beauty Vlogger, Instagram Star, YouTube Star

Height:

5 ft 8 in

Nationality:

Philippine
About Bretman Rock
Bretman Rock might as well be one of the biggest names on the internet today. Best known as a beauty influencer, he has garnered quite impressive audiences on social platforms, most precisely on Instagram and YouTube.
However, he is more than just a beauty vlogger. Anybody who has come across his posts cannot miss the outstanding sassy personality, confidence, and rather quirky sense of humor. That is one reason why anybody who comes across his posts is so reluctant to pass without exploring more of his posts.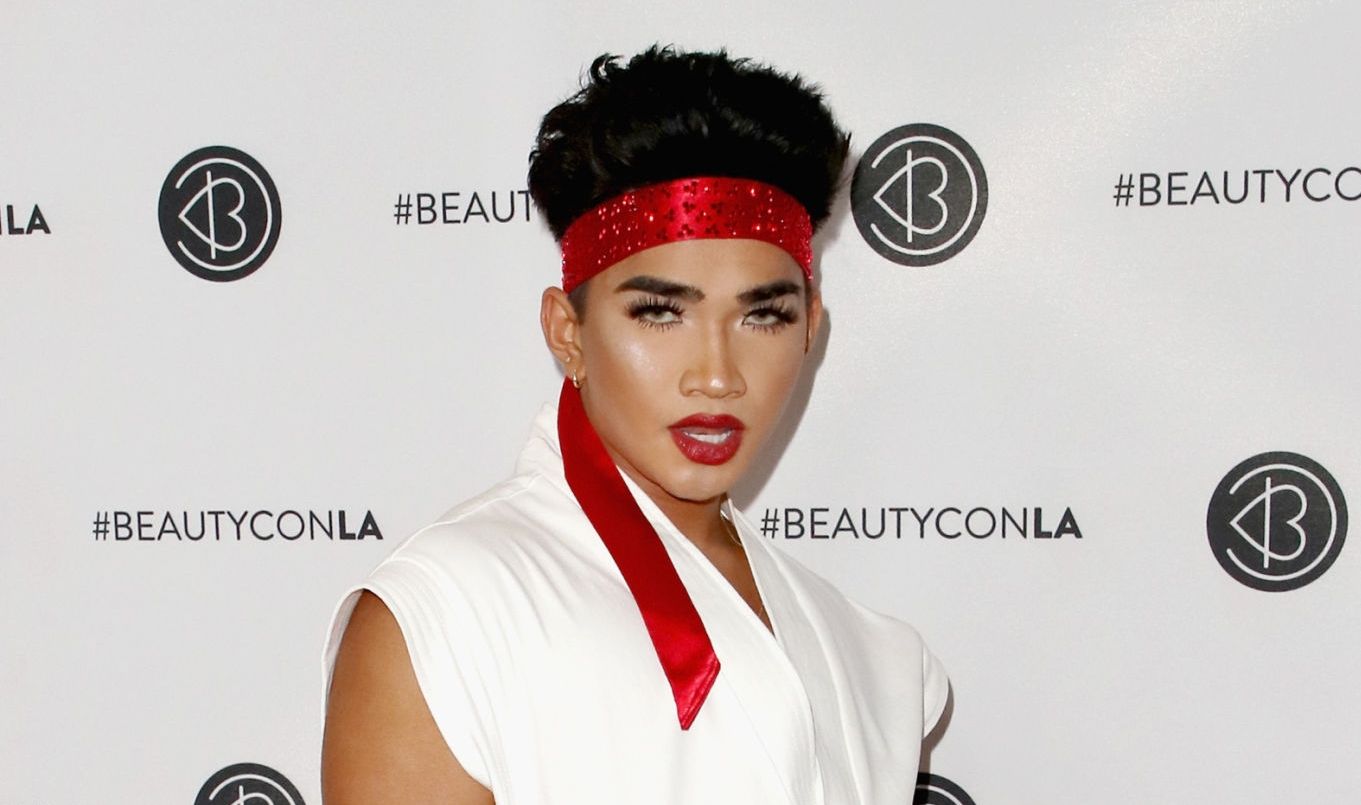 Now clocking his early twenties, Rock does not tire to remind his fans to be their real selves. Speaking to PopSugar during a recent interview, he said 'Being Regular and doing what people expect you to do is soo Boring…' well, it is not arguable that he is anything else except for boring. Cross his path with any bull**t you think of his life, and he will confidently shove you his middle finger. Yeah, that's definitely our guy.
However, that's just nothing but a glimpse into his life. Read on to know more details in regard to this iconic internet personality, including his early life, professional prowess, gay rumors. Family, net worth and much more!
Bio, Family, Early Life, Ethnicity, Sister
Bretman Rock was born on 31st July 1998, in the Philippines. Bret was, however, raised in Hawaii in the United States. He, therefore, bears two nationalities; Filipino by birth, and American by naturalization. As of his ethnical background, he bears a multiethnic one with majorly Filipino Asian ethnicity and a far stretch of Portuguese descent.
Bretman was raised alongside his sister Princess Mae, in Hawaii by his mother. Reportedly, his parents had parted ways while still a little boy which resulted in them being raised by their mom alone. For that reason, he highly appreciates his mom and refers to her as both his mom and dad.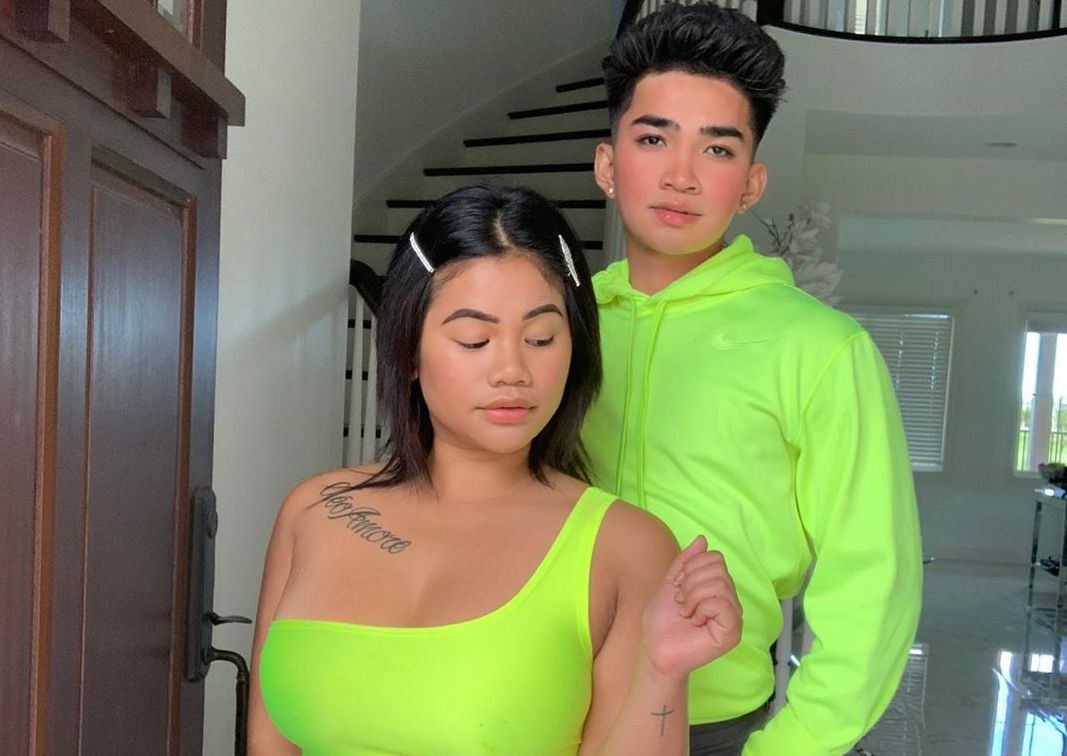 More than once, he has been seen featuring his mom on his trendy online posts expressing his gratefulness for having such an awesome mom. Coming back to Rock's sister, Princess Mae, the close bond they share is similarly unmistakable.
Any Bretman's avid fan cannot fail to notice the frequent appearances of his sister –which has resulted in her online popularity as well. She has a daughter, Cleo who despite her tender age (she is just a toddler), has garnered quite an impressive online audience as well.
As far as his success goes, Bretman's family has undoubtedly remained his largest pillar. In addition to being a constant source of motivation, his family members' appearances in his posts is always much welcomed and appreciated by his fans.
Is Bretman Rock his Real Name?
Indeed, Bretman Rock is his real name and not just a celeb identity. His full name is actually Bretman Rock Sacayanan, but he prefers sticking with the first two. Call it a corporate identity.
The source of his name, as Rock explains it, came from his dad who was reportedly a big WWE fan. His dad was specifically obsessed with the wrestlers Bret Hart, and The Rock, and thus ended naming his son 'Bretman Rock' which is a combination of the two.
Speaking about his name in one of the interviews, Bretman said it was a unique name from a unique personality. As a matter of fact, very few people will forget his name once they come across it, especially after crossing one of his rather hilarious online posts.
Rise to Stardom and Professional Life
Surprisingly, Bretman was active online years prior to his popularity. He was only in the 8th Grade when he first became active on the YouTube platform, and by the time he clocked 17 years of age, he had already earned the celebrity status.
However, even despite his fast-growing popularity at the time, he chose to remain focused on his schooling. Although he understands that it is not every day that you come across a boy clad in make-up, he confessed that he wanted to live close to normal life as possible.
Reportedly, his rise to fame was so rampant such that he literally broke the internet, precisely the Instagram platform. He recalls that back in 2015, he had only 200K followers on Instagram. And within two months, his follower count had rocketed to an insane count of 3.7 million plus.
In an interview with KITV, he revealed that people were following him at such a rate (up to 100k followers a week) that Instagram had to shut down his account. He actually broke their system!
As you can guess, his fans were not as happy about the incident, and they took to a hashtag on Twitter, #bringbretmanback in an attempt to help restore his account. Instagram would eventually restore his account, and since then, his follower count has quadrupled.
Being largely a beauty vlogger, Bretman Rock is equally active on the YouTube platform where he has bagged similar success. His videos are not only informative but equally entertaining as well.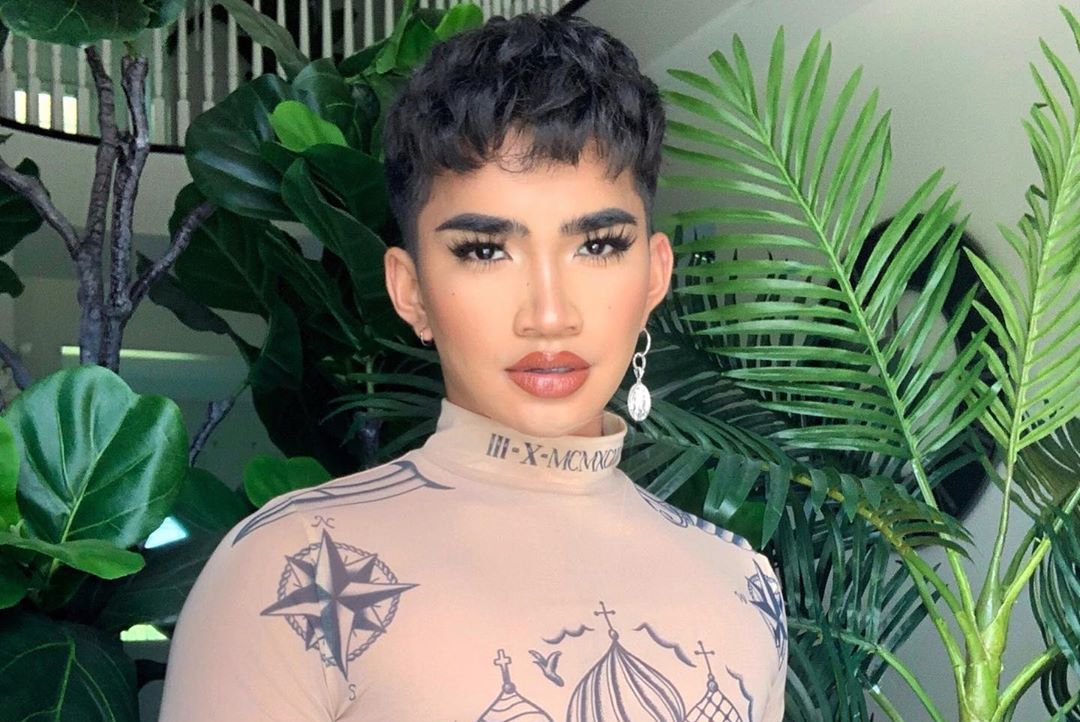 Personal Life: Is Bretman Rock Gay?
In regard to his sexual orientation, Bretman Rock has repeatedly admitted with a lot of confidence that he is gay. He does not shy away from his sexuality, and instead actually celebrates it.
Whereas he would not consider himself an LGBTQ activist, he is one major source of inspiration to the group. In an interview with Paper, he explained that he does indeed stand strong of his sexuality, and is actually proud of all his brothers and sisters, regardless of who they identify themselves as.
Rock is, however, yet to reveal his boyfriend but we will make sure to update you as soon as he does so.
Bretman Rock's Net Worth
Attaining the celebrity status comes along with its share of privileges, among them more opportunities to rake an impressive salary. Through his massive audiences, Bretman can earn handsomely as a social media influencer promoting brands, and doing endorsements, just to mention a few.
Not forgetting his fast-growing YouTube channel which is bound to earn him an impressive amount of income too.
As of 2019, Bretman Rock is estimated to have a net worth exceeding $1.2 million.
Also Read: James Charles – Bio, Is He Gay?, Who Is His Boyfriend?, Facts, Net Worth