Desean Brown faces the death penalty if found guilty of killing Nylo Lattimore and his mother, Nyteisha Lattimore. On 23rd June 2022, he appeared in court for a hearing on a defense motion to throw out his taped confession to the police. The defense considers the confession illegal, alleging that the detective intimidated Brown into waiving his right to an attorney.
Before proceedings began, Nylo's father, Antonio Hughes, charged at Brown and punched him several times in the head before deputies restrained the aggrieved father. A video shows Hughes pursuing Brown while handcuffed and surrounded by three deputies. It took four officers to wrestle the angry father to the ground.
The court held Hughes in contempt and sentenced him to jail for seven days.
Brown reportedly threw Nylo into the Ohio river alive
"He chose to kill Nylo in an incredibly barbaric method," Hamilton County Prosecutor Joe Deters said. "I still have nightmares about this."
Authorities suspect that Brown threw Nylo into the Ohio River sometime between 5th and 12th December 2020. They suspect that Nylo was alive when Brown drowned him in the river.
"I cannot even imagine what that little boy was going through," Deters continued. "He died a miserable death."
Homicide detectives said that they found Nylo's blood on a Paw Patrol blanket recovered alongside his mother's body. Authorities also found a stroller nearby.
A multi-agency search effort of the Ohio River yielded no results: authorities didn't find Nylo's body despite searching at least 180 miles of the river. In May 2021, Hughes urged people not to give up on finding Nylo as he desired closure.
"I don't want to deal with not finding our son – our son, me and Nyteisha's son," Antonio said. Hughes reported Nylo missing on 11th December 2020, stating that he last saw Nylo on 4th December.
"There was no reason," Hughes added. "There was no serious reason. I feel like she trusted [Brown], and he is messed up in the mind. He didn't understand that she trusted him, even with my son… It hurt me the most. We think about our kids every day. We want our kids home. We at least want a proper burial for our kids."
Prosecutors allege that revenge motivated Brown to kill Nylo and Nyteisha
Police suspect that Brown stabbed Nyteisha to death on 5th December 2020. Before dumping her body, Desean searched cleaning products, body bags, and bridges in Cincinnati.
He kept up the illusion that Nyteisha was alive by posting and communicating via her Facebook account. After purchasing a body bag via eBay, Brown placed her remains in the bag and took an Uber to the Ohio River.
Brown told the Uber driver that the bag contained clothes. Authorities found her body near the Purple People Bridge on 12th December.
"He planned for a long time to kill her," Deters said. "I don't know what his deal is, but he absolutely planned this thing out for probably up to two months."
Detective Kimberly Kelly told the judge that Nyteisha was pregnant with Brown's child but had a miscarriage. Brown thought Nyteisha killed the baby, so he killed her and Nylo as revenge, Detective Kimberly said.
"In all my years as prosecutor, I have never seen such a cold-blooded act committed against an innocent woman and her 3-year-old baby," Deters said.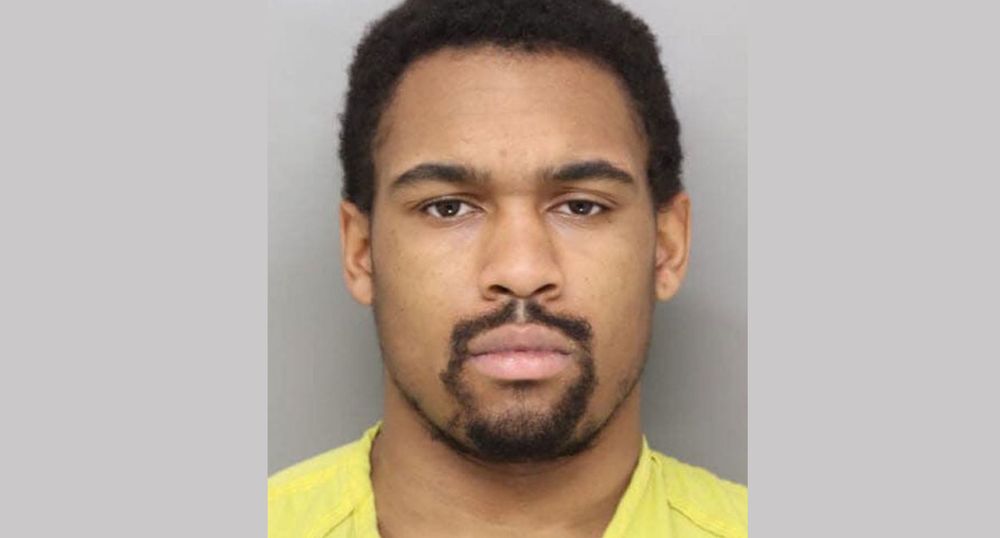 Prosecutors are confident of securing the death penalty despite lacking Nylo's body
Prosecutors have charged Brown with two counts of aggravated murder, one count of tampering with evidence, and one count of gross abuse of a corpse. He's held at the Hamilton County Justice Center on a $1 million bond after the court declined to lower his bond.
Authorities are confident of proving Brown murdered Nylo despite not having a body. Deters said that the prosecutor's office believes it has enough evidence to secure a conviction.
Nylo's father, Anthony, said he wants people to remember Nylo as a good kid. He said:
"I just want him to be remembered as a good kid. He was shy, quiet. If you see him right now, he would be shy. He would be nervous. He would hide… But at the end of the day, once he gets to know you, he's a sweet kid. You'd get to love him."
---