Nick Bailey was bored when the call to check out Russian spy Sergei Skripal came through. Sergei and his daughter Yulia were found ill, and Nick was among the first officers at Sergei's house. Unbeknownst to Nick, the nerve agent deployed against Sergei and Yulia was sprayed on the main door's handle.
Bailey arrived home feeling tired and sweaty, but the symptoms didn't concern him. A day later, a hospital confirmed that his vital signs were fine. He returned to the hospital that night vomiting and with a high fever. Despite fears that he would slip into a coma, Nick never lost consciousness during his two-and-a-half-week hospital stay.
Nick is suing the Wiltshire police for the emotional distress he's suffered
In May 2021, Nick's lawyer, Patrick Maguire, filed a suit accusing Wiltshire police of facilitating the trauma suffered by Nick Bailey for three years. Maguire filed the lawsuit a year after sending a letter to Wiltshire police asking them to accept liability for Nick's emotional distress.
Bailey regained his physical health, but he's struggled to recover his mental health. He tried to return to the regular duty, but the task proved too overwhelming. He explained his decision to retire as follows:
"Like most police officers, I've experienced my fair share of trauma, violence, upset, injury and grief. We deal with it, take it on the chin and keep going. The events in Salisbury in March 2018 took so much from me and although I've tried so hard to make it work, I know that I won't find peace whilst remaining in that environment."
A Wiltshire spokesperson stated that Wiltshire police had tried to provide the best environment for Nick to work, but it wasn't possible. The chair of the Wiltshire police federation, Mark Andrews, wrote in Police that Bailey received a compensation package and support from insurance.
Nick's wife disagreed, tweeting: "Not quite sure where to start with this. Compensation package? Injury on duty pay out? You even said he resigned. Not the case at all, he's been medically retired." She later tweeted: "Nick retired 7 weeks ago and he's still fighting for part of his pension."
Bailey's mental anguish stems from his and his family's experiences following the attack. Poisoning by a nerve agent filled him with 'pure panic and fear of the unknown.' Nick also felt guilty for taking the poison home. He told Wiltshire College:
"There was a lot of fear and a lot of guilt because later on down the line while I was in hospital my family were basically told they had to leave our house because I had accidentally taken nerve agent back and contaminated the house."
Bailey plans on writing a book and is offering himself as a speaker on mental health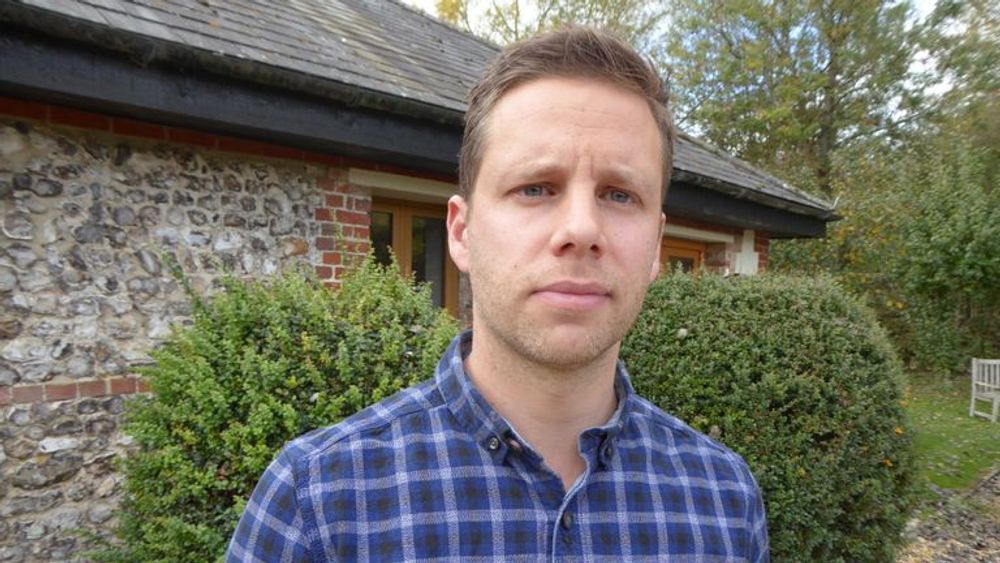 Nick Bailey is planning to write a book about his experiences. He's also offering to speak about mental health, resilience, and crises.
He's already spoken in schools and summits, including the Global Counter Terror Summit. At the Summit, he talked about the fear he experienced while in hospital. Mike also described how a google search saved a neighbor from touching Mr. Skripal's door's handle.
Bailey and other officers arrived at Mr. Skripal's home to check whether people in the residence needed medical assistance. Police planned to use a neighbor who occasionally fed Mr. Skripal's cat to enter the house.
Before the neighbor accessed the house, however, one of the officers googled Sergei Skripal's name. The information retrieved forced Nick to abandon the plan to use the neighbor. Mike said:
"I reflect quite a lot on that decision we made. I think about the neighbor going in and unlocking the door and holding the handle and walking in. I think about what could have happened to her if that chain of events that led to us stopping her had happened literally two minutes later, because they were just about to go in."
Bailey has also worked as a television production consultant on the BBC drama, The Salisbury Poisonings. Nick and his wife Sarah helped in production, but they haven't watched the finished product. Bailey said on the Crisis What Crisis podcast:
"I didn't watch it when it was aired. We were heavily involved with the making of it because we wanted it to be accurate. I saw raw cuts of it, edited versions of it, but I didn't watch the final thing, I didn't want to be involved in that. I think it was done very sensitively and very well."
The Skripals survived that attack and have now adopted new identities in New Zealand. Nick has expressed his and his wife's desire to meet them. Bailey said:
"I would, I think I would [like to meet them]. It's been three years and I've had enough time, and I think it'd be very interesting to speak to them and to get their take on everything and see how they're doing as well, because obviously nobody knows how they are."
Also Read: Amanda Berry's story: Berry's kidnapper called her family to torment them
---