Over a year after her tragic passing, Mikayla Jones' loved ones continue their push for justice. In mid-June 2021, Mikayla's family and friends protested in Potosi, Missouri, holding banners saying: 'No Justice, No Peace' and 'Justice For Mikayla.' A Facebook post by Justice for Mikayla Jones featuring photos from the protest reads:
"Thank you all for the continued love and support for Justice for beautiful Mikayla!! It's been an awful, heart wrenching 407 days!!"
Jones' family has also started a change.org petition seeking the reinvestigation of her death.
Andrew Pierce and Ethan Civey admitted to dumping Mikayla's body on the side of the road
Mikayla Jones was last seen in early May 2021 'on Pierce Road, Caledonia, Missouri,' according to a missing person alert released by the Missouri State Highway Patrol. "It is believed that she may be headed to Texas," the alert said.
Two weeks after Mikayla's disappearance, her loved ones were still hopeful that she would return. "We're hopeful, with continued prayers, for the best possible outcome," Eric Ziegler, a family friend, told Inside Edition. "With optimism and faith, we're still hopeful that can happen."
However, the family had a 'strong suspicion' that Mikayla was dead: her phone had been off since her disappearance, and she hadn't updated her social media for two weeks, which was uncommon for Mikayla.
Jones had gone with a friend, Briley Brackett, to a house in rural Missouri to meet two men, Andrew Pierce and Ethan Civey. Inside Edition reported that Mikayla was familiar with at least one of the men as they'd appeared in one of her TikTok videos.
According to KTVI, the men told authorities they woke to find Mikayla gone. Contrary to the missing persons alert, Jones wasn't headed to Texas – she had passed away, with her body decomposing in a wooded area near State Highway M. Authorities found Mikayla on 20th May 2021 after Andrew Pierce confessed to her body's location.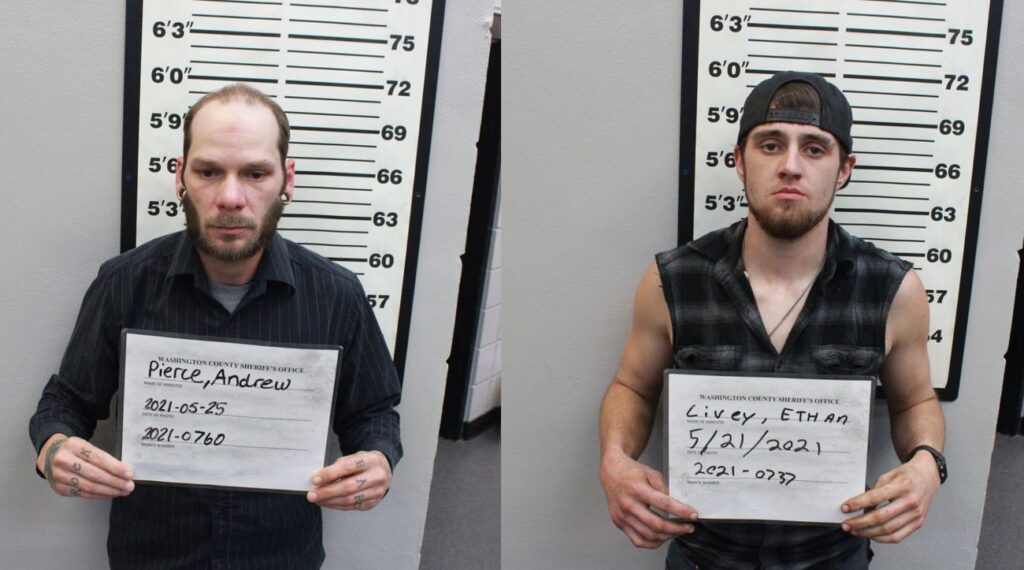 Per court documents, Andrew found Mikayla dead when he woke up. Civey and Pierce reportedly wrapped her body in a comforter, placed her in a car, and abandoned her body in a wooded area. The pair returned to the house to destroy drug evidence and Jones' possessions.
"Well, we're all pretty tore up, we just have to trust God to bring us through it," Mikayla's grandfather, Floyd Stewart, said. Mikayla's mother, Stacie Jones, thanked the community and the Sheriff's department for assisting in search efforts. She expressed comfort in knowing that she would see Mikayla again. Stacie added:
"At this time we do not understand the reasoning a tragedy like this has found our family, but we are thankful that our Lord gives us the strength to endure. Mikayla has clearly touched the lives of many, and she will always be remembered and honored as the beacon that lights up the room."
The initial autopsy indicated that Mikayla died due to an accidental overdose
An autopsy carried out a day after Mikayla's discovery indicated that Mikayla died due to an overdose. "We believe it was an overdose and they improperly disposed of her body," Washington County Sheriff Zach Jacobsen said. 
Sheriff Jacobsen referred to the suspects in the case as cowards for failing to report the overdose despite the law protecting them from prosecution. According to The Daily Journal, Jacobsen said:
"These people could have called 911 and done the human thing and got her help and if it was beyond help the family would have immediate closure. But they didn't call 911, they didn't call anybody – they acted like cowards and dumped her body on the side of the road. If they just called for help they'd be fine now."
Andrew Pierce and Ethan Civey faced charges of evidence tampering, hindering prosecution, and abandonment of a corpse. Jacobsen referred to them as cowards because a Missouri law dubbed the Good Samaritan Law bars from prosecution anyone who seeks medical assistance for a drug overdose. The law reads:
"The he subject of a good faith request shall not be arrested, charged, prosecuted, convicted, or have his or her property subject to civil forfeiture or otherwise be penalized for the following if the evidence for the arrest, charge, prosecution, conviction, seizure, or penalty was gained as a result of seeking or obtaining medical assistance."
Jacobsen insisted that authorities wouldn't have arrested Andrew and Civey if they'd found drugs at the house while assisting Mikayla. "If there'd been 10 pounds of fentanyl in there, if they'd called 911 and said she overdosed, there's nothing we can do," the Sheriff said. "The Good Samaritan Law in Missouri allows this to happen."
The family conducted a second autopsy that cast doubt on the overdose theory
Dissatisfied with the police investigation into Mikayla's death, Mikayla's family commissioned a second autopsy. Mikayla's mother, Stacie Jones, insisted that her daughter had no history of drug abuse and didn't hang out with drug users.
Stacie commissioned Dr. Jane Turner to perform the second autopsy. Per Daily Journal Online, Dr. Turner's autopsy didn't reveal a cause of death, but it cast doubt on the assertion that Mikayla died due to an overdose.
"The cause of death is undetermined, and the manner of death is undetermined," the pathologist concluded. Dr. Turner said that a pathologist could only use the skeletal muscle to determine whether Mikayla had drugs in her system; an examination of the skeletal muscle couldn't reveal the amount of drugs Mikayla consumed.
Blood testing is the clinically tested and validated matrix for interpreting drug toxicity. Since Mikayla's body had decomposed for a while, the pathologists couldn't find blood to test, forcing them to base their conclusions on examining the skeletal muscle. Dr. Turner said:
"Accordingly, interpretation of the drug concentrations in post mortem skeletal muscle, with respect to intoxication or toxicity is scientifically and medically unsupported."
Dr. Turner found a skull fracture and contusions on Mikayla's left knee but couldn't determine whether the injuries occurred before or after death. "The fracture of the inner table of the calvarium (skull) may or may not represent antemortem (before death) injury," Dr. Turner said.
The pathologist said her discoveries 'raised concern for possible homicide as the manner of death.' Stacie said that she was convinced someone had killed her daughter:
"Anybody with any common sense whatsoever knows that my daughter left here healthy, and her heart didn't just stop beating. She had no health issues. And then what they did with her body and such. I mean, anybody [with] common sense can see that there was foul play."
Washington County Prosecuting Attorney Joshua Hedgecorth said he'd yet to decide whether to charge the suspects with homicide. He promised to consult both pathologists before deciding on the way forward. Hedgecorth said:
"I'm just not informed enough to make those kinds of decisions yet. And it's unfortunate that there's such a rush to judgment in this case when we don't even have all the evidence yet."
Mikayla's family believes that Mikayla's killers are walking free and need to be prosecuted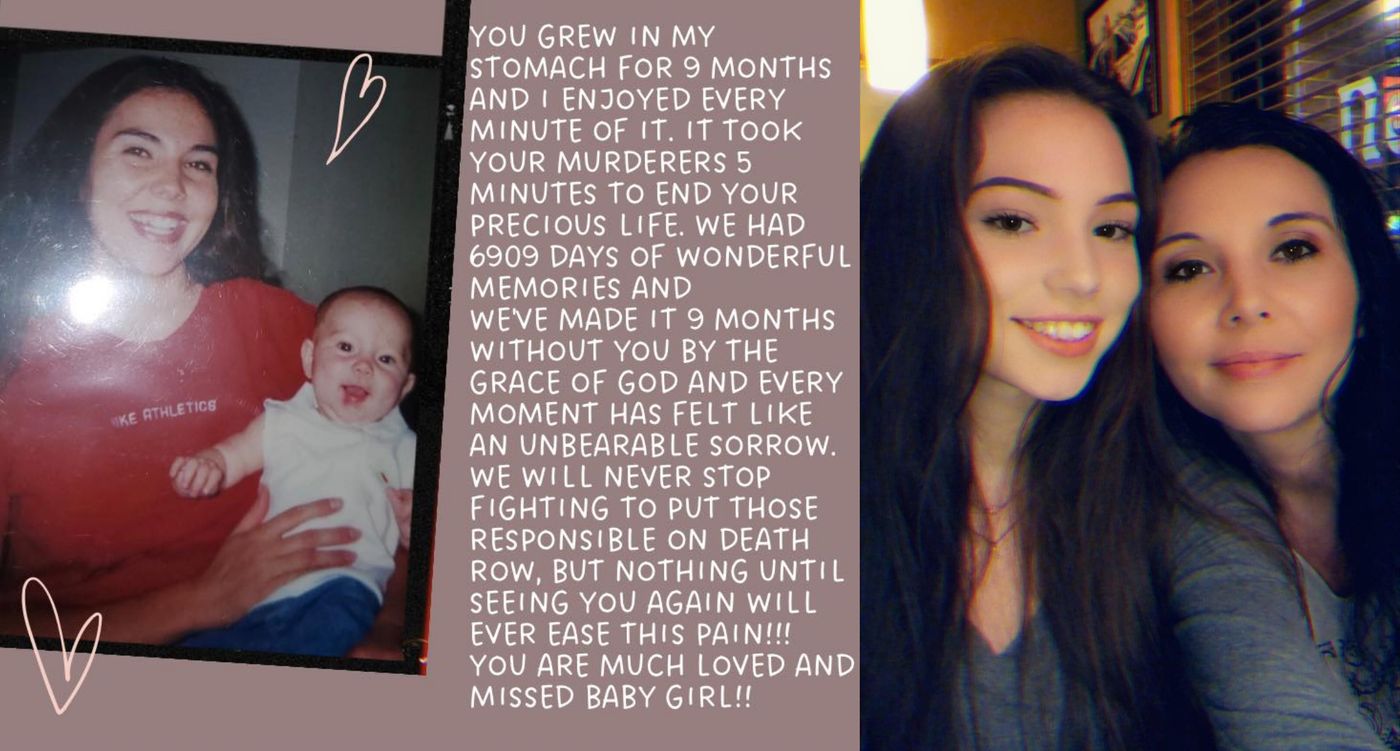 "I have made this my full-time job," Stacie Jones told KSDK after Mikayla's discovery. "I have taken a leave from work and there are no words to describe the sorrow that we feel, but I will get justice for her."
Stacie, alongside other family members and Mikayla's friends, continue their push for justice. According to the change.org petition, they believe that the three suspects haven't been truthful during the investigation:
"Briley Brackett, who took her to this house, hasn't been charged with anything, but there is high suspicion she knows more than she's telling. All three lied multiple times to authorities, and even to Mikayla Jones' mom when asked about her whereabouts."
The petition cites Dr. Jane Turner's report, saying that it proved that the trace amounts of Methamphetamine and Fentanyl in Mikayla's body couldn't have killed her. The petition further claims that authorities have failed to investigate the death thoroughly:
"The only investigation done on this case was the first two weeks she was missing and briefly after Andrew Pierce confessed where her body was. The Missouri State Highway Patrol report raises more questions than answers. It shows a total lack of thoroughness and completion."
It states that the original detective was negligent, and the Sheriff's office also abandoned investigations. The Jones family reportedly met with the Attorney General's office in mid-May 2022 and learned that the office wouldn't conduct further investigation.
The family started the petition to pressure authorities into investigating the death. It reads:
"The Jones family have given them plenty of information to review by she said 'it won't matter. WELL… MIKAYLA JONES DOES MATTER!! These signatures are in agreement the Attorney General's Office should use their resources and properly investigate Mikayla's case!"
---