Martin MacNeill almost committed the perfect murder when he drugged and drowned his wife, Michele MacNeill. The Utah-based doctor and lawyer gave the recovering Michele a cocktail of drugs that would kill her but remain nearly undetectable. Were it not for intense lobbying by the pair's kids, Martin may have gotten away with it.
The disgraced doctor's case became a national sensation as prosecutors convinced the jury that Martin wanted to get rid of his wife of nearly three decades so he could pursue another relationship.
Martin's story will play out in Lifetime's upcoming film The Good Father: The Martin MacNeill Story.
Martin MacNeill committed suicide in prison following the dismissal of his appeal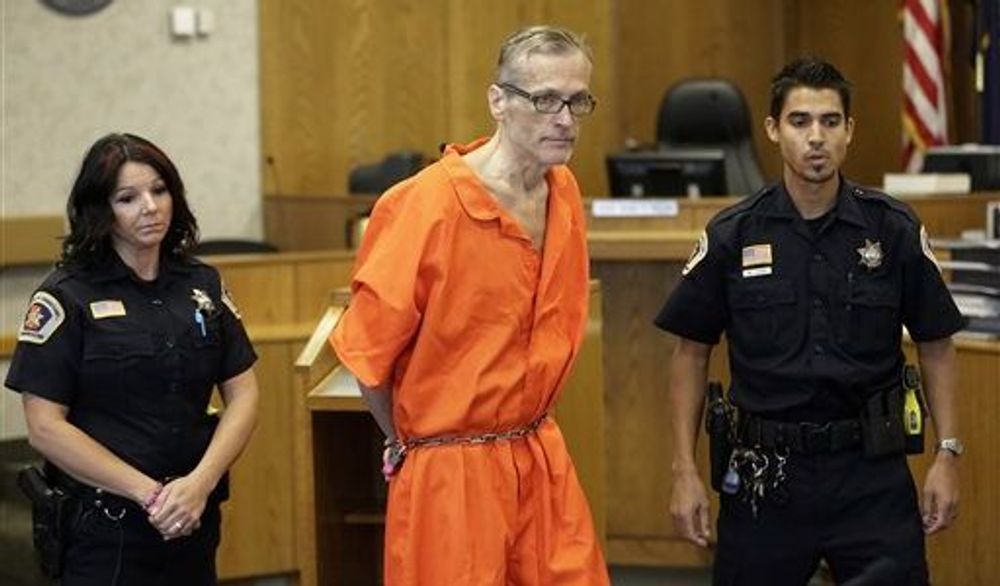 Martin MacNeill reportedly threatened suicide on multiple occasions before his incarceration, his daughter, Rachel MacNeill, told Deseret News. Rachel later concluded that Martin threatened suicide every time he did something illegal or something that could land him in trouble with Michele.
MacNeill's first attempt at suicide came a month before his conviction. He tried to cut himself with a disposable razor, but deputies intervened in time. Martin attempted suicide again in prison, but authorities prevented him from doing it.
His successful attempt came after a judge ruled that his appeal lacked merit. The Utah Court of Appeals opined that the prosecution had provided enough evidence to secure a conviction. It rejected the arguments that the prosecution tampered with the witnesses' testimony and withheld evidence.
The disappointment proved to be too much for Martin. He used a natural gas line and a hose to hang himself inside a greenhouse. An investigation into his death revealed that two inmates found Martin unresponsive and failed to revive him. The report reads:
"Both told me that MacNeil had tried to kill himself before, (and) that MacNeil felt was 'tortured' the last time he attempted suicide and MacNeill had told him if he was going to attempt suicide again he would not tell anyone."
A correctional officer contacted Alexis Somers, one of the couple's children, with the report of Martin's death before it became news. She said that news of Martin's death brings her 'just sadness.' "It's been such a sad 10 years," Alexis told ABC News.
MacNeil's children immediately suspected their father following reports of Michele's death
Rachel MacNeil noted a change in her father when he turned 50. Suddenly, his and Michele's appearance mattered a lot to him. Michele suspected that Martin was cheating, and in response, he challenged her to get a face-lift. Martin insisted on taking care of Michele's medication, but Rachel took over after noticing that Michele was in too much pain.
Michele improved, and right before Rachel departed for medical school, Michele told her daughter: "If anything happens to me, make sure it wasn't your dad." On 11th April 2007, Martin called emergency services and reported that he'd found Michele dead in the bathtub. Rachel told ABC News that she suspected Martin straight away:
"He said, 'Your mom. She's in the tub. She's not breathing. I've called an ambulance.' And then he hung up. I just started driving to the airport and I was just screaming. Just screaming. He killed her. That was my first instinct."
To compound Rachel's suspicions, she found that Martin had already disposed of Rachel's medication, making it impossible to determine the drugs in Michele's system without a toxicology report. "Everything was adding up," Rachel said. However, authorities quickly ruled Michele's death as natural, citing cardiovascular disease.
Weeks after Michelle's death, a woman named Gypsy Jillian Willis moved in. Martins stated that she was a nanny, but Rachel knew that Willis was having an affair with her dad. Martin kicked Somers and her sister out of the house. "He wanted to make it known that it was either Gypsy or his children, and he chose the 'nanny.'"
Following intense pressure from Rachel and her siblings, authorities launched an investigation into Martin's life. They uncovered a web of deceit that spun as far as Martin's college days. "We basically found out that our entire lives had been based and surrounded on lies," Rachel said.
The investigation convinced prosecutors to file charges against Martin. The jury found him guilty, and the family asked for the maximum sentence. "I remember them talking about the lack of remorse that they could see in their dad," prosecutor Chad Grunander told ABC News.
"In fact, Martin was joking and talking throughout the sentencing with his attorneys, showing a complete lack of respect for his own daughters." Rachel insists that Gypsy – the only person who drew any emotional response from Martin during the trial – participated in Michele's murder.
A volunteer sanded the words 'wife of Martin' from Michele MacNeill's gravestone. Rachel dropped the name MacNeill for Somers, Michele's name. The family's goal is to 'erase the husband and father's dark legacy and keep their mother's memory alive.'
---