In October 2017, Lamora Williams, a 24-year-old Atlanta resident, called Jameel Penn to tell him that his two sons were dead. "It was like a real horror movie," Jameel described the video call. "It was Friday the 13th. When I saw my kid, how I saw my kid, that's when I knew what was going on."
Emergency services found Ke'Yaunte Penn and Ja'Karter Williams with their heads inside an oven. Williams had allegedly placed the children inside the oven and turned it on high heat. The medical examiner couldn't rule out that the boys had been killed before being placed in the oven.
However, the autopsy report stated that the boys were in the oven for a long time. The report read:
"These thermal changes appear to be entirely from dry heat and changes from prolonged exposure to heat. It would require an extensive amount of time to get to this degree."
Lamora's mother said that she seemed troubled from a young age
Jameel Penn told CBS46 that Lamora's parents thought she had a mental illness since birth. Williams' mother, Brenda Williams, told the outlet:
"She was a slow learner. I had to pull her out of school and do home school. She would do little simple things like cut her, my other daughter, her dolls heads off. You know we see stuff like this in horror movies."
Penn said that Lamora got worse after her father died in 2014. "Every year after 2014, it got worse and worse," Penn said. "That was her backbone, and when she lost him, she lost the world."
Brenda Williams tried to take custody of the kids after Lamora's boyfriend left
Lamora Williams had a first child, a daughter, at the age of 18. Her daughter's father's family helped take care of the child.
Williams then started dating Jameel Penn and had three children with him. Jameel ended the relationship in 2017 but supported Lamora financially and physically helped with raising the children.
After the breakup, Brenda Williams foresaw disaster. She told CBS46:
"Mora wasn't right, she hasn't been right and what happened three months ago, that the kids father left her, I told him something tragic is going to happen. She's going to do something to those kids, she's going to do something to herself."
Brenda tried to gain custody of the children or prompt authorities to remove them from her care. She called the Division of Family and Children services expressing concern about Lamora's mental health and claiming that she wasn't feeding the children.
Lamora's sister, Tabitha Hollingworth, backed up Brenda's concerns, stating that Lamora often left the toddlers alone at home. "She had issues and the fact that the state failed her, that's a problem," Tabitha said. "She routinely left her children home alone and had even attempted to cut her wrists."
Williams' family member said that Lamora suffered from postpartum depression.
Williams told the 911 operator that she didn't know who had killed the boys
On 13th October 2017, Lamora called her close friend Neesa Smith. The distressed Lamora told Smith she couldn't do it anymore, and her two youngest children were dead. Neesa advised her to call the police, but she called Jameel before dialing 911.
Williams repeatedly told the operator that she didn't want to go to jail as her kids died when she was at work. "This is so serious," Lamora told the dispatcher. "I'm so scared. I don't want to get locked up, because I was there at work."
Lamora seemed to blame her cousin for her children's death. She said:
"I just left my cousin in the house with my kids. She left my door open. My baby boy, my oldest baby boy is the only one that's here and only one that's alive. She left, she left them, she left them in the house by theyselves. She left them in here, and they're not…."
After finally giving the dispatcher her location, Lamora said she found her babies dead in the stove. She then blamed her sister – she'd earlier stated that her cousin was the babysitter – for the death. "My sister was babysitting my kids and left my kids dead in the house," Lamora said.
Lamora was charged with murder in 2018, but it is unclear if she went to jail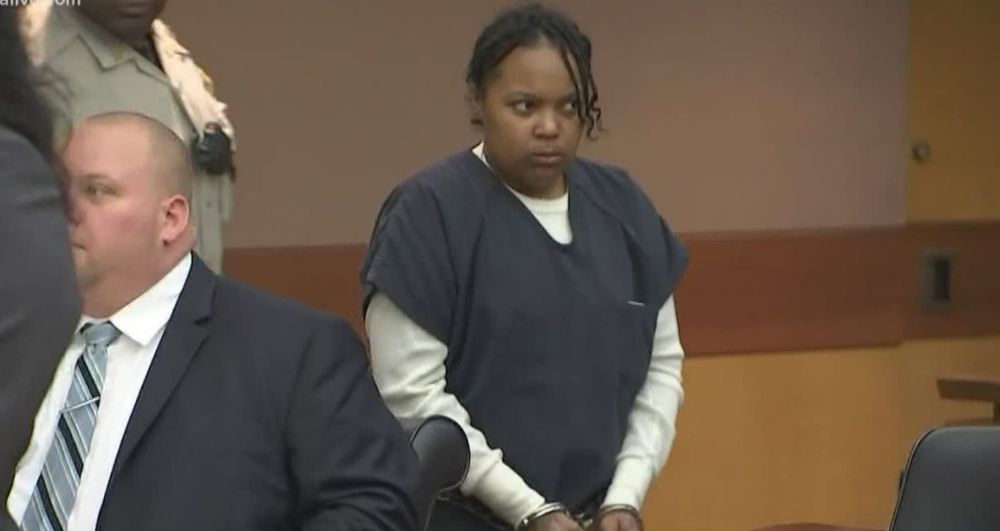 Lamora's family thought her capable of committing the murders. "My daughter is a sick person if she did what I think she did," Brenda said. When asked by The Atlanta Journal-Constitution whether she thought Williams could murder her two children, Tabitha categorically answered, "Yes."
A grand jury indicted Lamora on charges of murder, making a false statement, aggravated assault, and concealing a death. She was also charged with cruelty to children as her 3-year-old son, Jameel, was at the house when his brothers died.
The medical examiner stated that the boys had no broken bones or any indication of blunt force trauma. They weren't burned, but the electric oven damaged their bodies. Police suspected Lamora put the kids in the oven to conceal the method of murder.
It's unclear whether Lamora was found guilty as there are no additional updates on the trial, and her name doesn't appear in the Georgia Dept. of Corrections inmate search.
Given the suspicions about her mental status, it's likely that the court found her not competent to stand trial. If so, the court would have admitted her to a psychiatric facility or hospital.
Local funeral homes paid for the boys' burials. Jameel created a GoFundMe page to raise money for his children. The page's description reads:
"Jameel Penn Jr. and London Williams will never get to see their brothers again. I will never see my two youngest sons again. All because of mental illness. I am not the same person but I have to be strong for [the] kids I have left."
---