Jimi Hendrix spent four years as a mainstream artist, yet his musical influence reverberates over half a century later. Hendrix revolutionized rock and roll, etching his name as one of the most influential electric guitarists in popular music. Jimi improved an existing sound in ways previously unheard of, but before he died, he wanted to create his own sound from scratch.
Hendrix wouldn't get to do that, sadly. During a 1969 trip to Morocco, a clairvoyant tarot's reading turned up a death card, prompting Jimi's ominous admission: "I'm going to die before I'm 30." Hendrix died in September 1970, a couple of months before his 28th birthday.
Jimi Hendrix's death remains shrouded in mystery. Today, we'll sink down the rabbit hole that is Jimi's death, trying to shed some light on his confounding demise.
The coroner concluded that Jimi died after choking on his vomit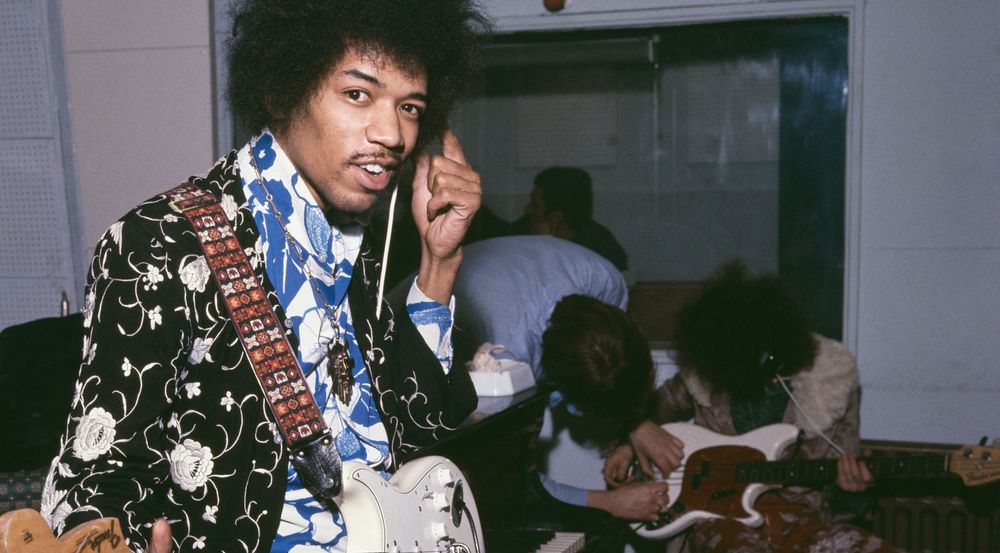 In the weeks before his death, Jimi had experienced a dreadful European tour: under the influence of drugs, he forgot his songs mid-solo; he faced paternity claims from Swedish student Eva Sundquist; Hendrix suffered a debilitating fever in Denmark that restricted him to only three songs.
Germany was perhaps the worst of the bunch: a heavy downpour forced the postponement of his performance; Hendrix was booed and jeered while performing; a German biker gang set the stage on fire. Jimi wasn't averse to fire – he'd sensationally set his guitar alight during a 1967 performance at the London Astoria – but this had gone too far.
Hendrix canceled his remaining dates and returned to London, where he linked up with Monika Dannemann, a former German ice skater. "He'd exhausted himself, completely worn out by this awful tour that he'd been on through Europe," biographer Philip Norman told The Independent.
Jimi spent his final night with Monika, who'd later claim that the pair were in love and had gotten engaged. "She seemed to be an obsessive fan who could actually harm the object of their adoration," Norman said.
The pair stayed at the Samarkand Hotel in Notting Hill, where Monika claimed they wrote, drew, and declared their undying love for each other. On the night before his death, she'd driven Elvis around London to see his friends.
By morning, the pair were back at the Samarkand. Jimi had complained of having trouble sleeping, prompting his New York doctor to prescribe an extra dose of his regular sleeping pill.
Monika, however, offered Vesparax, a strong German sleeping pill that helped ease the pain of her injuries. Perhaps oblivious to the strength of Vesparax, Hendrix took nine tablets, 18 times the recommended dose.
Hendrix was declared dead at St. Mary Abbot's hospital 15 minutes before 1 p.m. A forensic pathologist concluded that Jimi asphyxiated on his vomit.
Jimi could have been revived, but his friends were too busy cleaning the scene
The confusion surrounding Jimi Hendrix's death stems from Monika's haphazard alterations to her story. She claimed to have woken up at 9 a.m., or perhaps it was closer to 10.30 a.m., or was it nearer to eleven? Dannemann couldn't keep her story straight.
Monika went out for cigarettes after finding Jimi asleep, she alleged. She returned to find Jimi vomiting and unresponsive. Attempting to reach Hendrix's doctor, Dannemann called her friend Alvenia Bridges, who'd spent the night with artist Eric Burdon.
Bridges advised her to turn Hendrix over to prevent him from choking, but she didn't. Burdon, whose story also changed over time, claimed Monika had to be convinced to call an ambulance as she worried about the presence of drugs in the room.
It might explain why it took Monika over two hours to call an ambulance, assuming she'd woken up at 9 a.m. It's unclear when Burdon arrived at the scene, as he gave two accounts: he either found Jimi on the bed or arrived as the ambulance sped off into the distance.
"We had to be there before," Burdon told Hendrix's long-time girlfriend, Kathy Etchingham. "We got the guitar out, we got the drugs out of the place."
It's near-certain that a cleanup happened at the Samarkand. Whether it happened before or after the ambulance arrived remains a mystery. Philip Norman believes that Hendrix's friends prioritized cleaning up the apartment rather than helping Jimi. He said:
"Several hours passed when it seems quite clear he could've been resuscitated and saved. Instead there were people there getting rid of drugs and panicking around him without doing anything to help him."
It's unclear whether Jimi was dead or alive when the paramedics arrived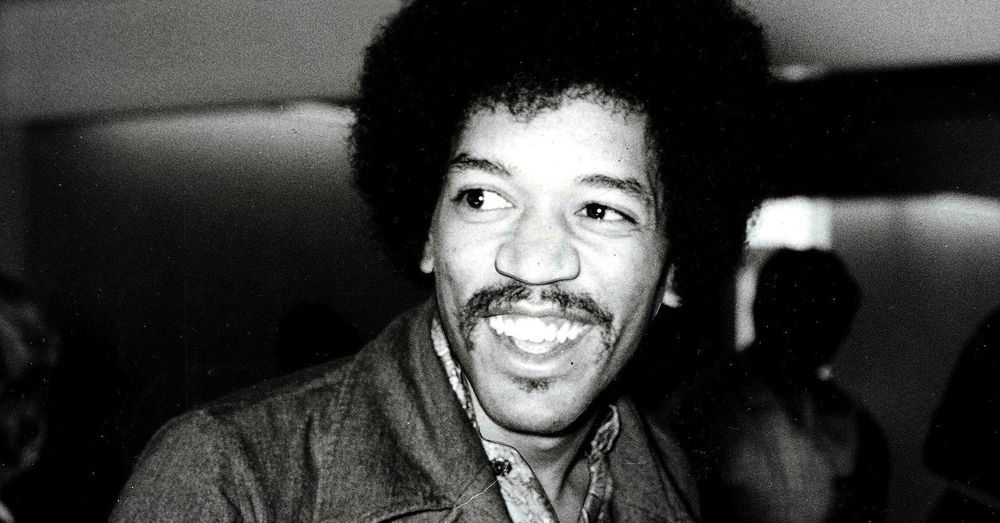 Nobody seems to agree on the events of 18th September 1970, even the medical professionals who attended to Jimi. The paramedics who responded to the ambulance call said they found Hendrix unresponsive.
"We tried to revive him, but we couldn't," paramedic Reginald Jones told Kathy. "The vomit was all dried. He'd been lying there for a long time. There was no heartbeat. He was blue, not responding to light or pain."
Norman believes that the location of the Samarkand Hotel may have contributed to the delay or inconsistencies in Jimi's treatment. He told Fox News:
"There was a lot of racial unrest and awful living conditions. The police and ambulance crew didn't even recognize him or knew who he was. They just thought he was another junkie from Notting Hill."
However, upon arrival at St. Mary Abbot's hospital, Jimi was rushed to the resuscitation room rather than the morgue, suggesting he wasn't dead. Dr. John Bannister, the registrar who attended to Hendrix, told The Sydney Morning Herald that John had been dead for at least half an hour.
The revelation throws further confusion into the complex mix – why did Dr. Bannister try to resuscitate a dead patient? Dr. John then said that Hendrix looked like he'd been drowned in wine. The Times quoted the doctor:
"Not only was it saturated right through his hair and shirt, but his lungs and stomach were absolutely full of wine … We kept sucking him out and it kept surging and surging … He had really drowned in a massive amount of red wine."
However, the autopsy found that Jimi had no wine in his lungs or stomach and little alcohol in his blood. Sharon Lawrence, author of Jimi Hendrix: The Man, the Magic, The Truth, provided a plausible explanation for the wine, claiming that Monika used wine to clean up Jimi's body. "He was messy. I thought it would help," Monika allegedly told Lawrence.
It is improbable that Jimi Hendrix committed suicide
Eric Burdon sparked the rumor claiming that Jimi Hendrix killed himself. He based his conclusion on Hendrix's poem 'The Story of Life,' which he falsely believed was a suicide note.
In the poem, Hendrix wrote of a desire to be free from loneliness. He added: "The story of life is quicker than the blink of an eye. The story of love is hello and goodbye… Until we meet again."
Burdon later stated that he'd misconstrued the poem as a suicide note, but the media ran with his initial claim. The overdose plus the poem spelled suicide in the tabloid's eyes, and they couldn't help but publicize the sensational narrative.
Hendrix was going through a tough time, fueling the belief that he may have wanted to end his life. He'd predicted severally that he's death was near, most ominously after his below-par performance in Sweden.
On the afternoon before the concert, Hendrix had taken sleeping tablets, which were still in his body during his scheduled performance. He played two songs before walking off stage. At the hotel, he told a journalist:
"I'm not sure I will live to be 28 years old. I mean, the moment I feel I have nothing more to give musically, I will not be around on the planet anymore, unless I have a wife and children; otherwise I've got nothing to live for."
If Jimi wanted to commit suicide, he would have likely taken more pills than he did. He probably overdosed on Vesparax because he misconstrued the strength of the medication.
Nevertheless, some people believe that Jimi committed suicide, including writer Sharon Lawrence.
Jimi had ties to the mob and was likely targeted by the CIA
It may seem far-fetched to believe that the mob or the CIA organized Hendrix's death, but interrogating the facts opens you up to the possibility.
In 1969, low-level Mafia thugs kidnapped Jimi as he bought drugs in New York City. They released him on the orders of mob bosses. Hendrix's manager, Michael Jeffery, had ties to the mob.
Monika Dannemann, Jimi's beleaguered girlfriend, told biographer Caesar Glebbeek she held the mafia responsible for Jimi's death. She told Caesar:
"I do believe that he got poisoned, that he actually got murdered. There is something really behind the whole thing, and there's quite a powerful group behind all that. I think it is the mafia."
Some believe that the CIA or the FBI may have targeted Hendrix as part of an operation to silence inspirational black figures. Leaders of the countercultural movement, including Martin Luther King and Malcolm X, were allegedly killed by the government.
As part of the group Band of Gypsys, Jimi performed a song called Machine Gun that contained a political message touching on the war in Vietnam. Philip Norman told The Independent that Jimi was considered a threat similar to Osama Bin Laden. Norman said:
"There were credible reasons for thinking that he might have been murdered by the American government as a threat. He had started to become affiliated with black radical groups like the Black Panthers … and that would freak out the government or the CIA or the FBI because he had such influence over white audiences."
Former roadie James Wright claimed that Jimi's manager confessed to killing him
It was an open secret that Jimi was dissatisfied with his manager Michael Jeffery. Hendrix planned to part ways with the greedy Michael, which James 'Tappy' Wright claims motivated Jeffrey to kill Jimi.
In his memoir, James wrote that Jeffrey drunkenly confessed that Hendrix was worth more to him dead than alive. Jeffrey allegedly killed him to inherit Jimi's $2 million life policy. Jeffrey reportedly told Tappy:
"You understand, don't you? I had to do it. You know damn well what I'm talking about … We went round to [his] hotel room, got a handful of pills and stuffed them into his mouth … then poured a few bottles of red wine deep into his windpipe."
Philip Norman argues that James' story doesn't hold water because Michael would have continued to benefit from Hendrix even after the termination of their contract. Jeffrey would have made money from Hendrix's music well into the 70s.
Furthermore, the proceeds from Jimi's life insurance policy went to his recording company. Hendrix's US manager Bob Levine told musicradar.com that he called out Tappy on his lie, and he admitted that the story was pure fiction. Levine said:
"He said to me, 'Well, who's going to challenge me? Everybody's dead, everybody's gone. Chas Chandler [Hendrix co-manager], Michael Jeffery, Mitch Mitchell [Jimi Hendrix Experience drummer], Noel Redding [Experience guitarist]… they're all gone. Nobody can challenge what I write.'"
Jimi was buried at Greenwood Cemetery, close to the graves of his family members
Jimi's embalmed body was flown to Seattle in late September 1970. Following a ceremony at Dunlap Baptist Church, he was buried at Greenwood Cemetery, the location of his mother's grave.
Hendrix's burial site was marked with a simple headstone reading: Forever in Our Hearts. It was a tourist attraction until his father, Al Hendrix, moved his remains to a memorial inside the cemetery.
Al began construction of the memorial after acquiring the rights to Jimi's music. The memorial was completed in 2002, and shortly after, Jimi's remains, including the original headstone, were moved there.
The memorial features a thirty-foot-high dome with columns trimmed in marble and a sculpture of Jimi. It holds the graves of Jimi, his dad, mom, stepmom, and grandmother. 
Also Read: George Michael's death — Questions about his death persist
---