Jim Bakker and his ex-wife, Tammy Faye, dropped out of college to create 'a Christian version of The Tonight Show.' CBN gave Jim his first shot at television hosting, but Jim wanted complete control. Therefore, the couple founded PTL (Praise the Lord) Satellite Network in 1976.
Bakker and Tammy hosted a show called The PTL Club in which they popularized prosperity gospel – a gospel that promised financial and material success as a reward for unwavering faith. Faye and Jim presented themselves as embodiments of the success brought by strong faith. To enjoy similar success, however, viewers had to send gifts and money in return for blessings and prayer.
Jim Bakker is still alive and preaching about the end times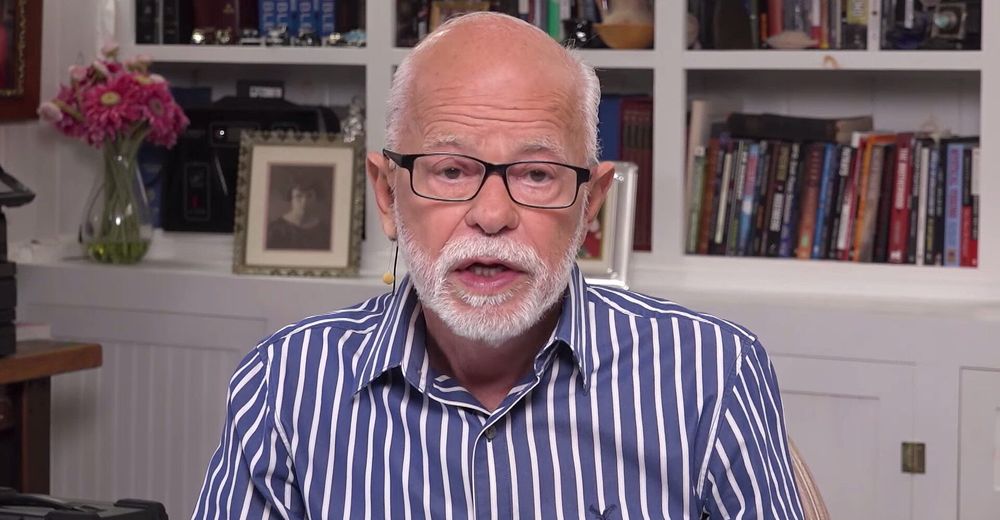 A sexual assault accusation by church secretary Jessica Hahn against Jim Bakker sparked the fall of the televangelist. By then, the Bakkers owned PTL and Heritage USA, the third-largest theme park in the United States.
The Bakkers' lavish lifestyle and Tammy Faye's shopping sprees had attracted detractors, but the couple's show still attracted millions of views. The sexual assault accusation, however, proved challenging to brush off.
Bakker insisted that the sexual encounter with Jessica at a Florida hotel room was consensual. He'd paid Hahn over $350,000 of PTL money as hush money, but Jessica eventually exposed Jim. Jessica achieved overnight fame, and Jim stepped down from his position at PTL.
Investigations into the Bakkers' spending exposed egregious mismanagement of funds. In 1988, authorities indicted Jim with 23 counts of fraud and one count of conspiracy. On appeal, Jim's lawyers reduced his 45-year sentence to eight years.
Faye initially stood by Jim before divorcing him three years into his sentence. "For years, I have been pretending that everything is all right, when in fact I hurt all the time," Faye wrote, explaining the divorce. She later wrote in her memoir, Telling it My Way, that the couple's love had faded over time. 
Jim Bakker left prison in 1994 and resumed ministry. However, his spectacular fall from grace and divorce from Faye prevented him from attracting the millions of viewers that hang on his every word during his glory days.
Bakker records The Jim Bakker Show in a Christian retreat in Blue Eye, Missouri, dubbed Morningside. The show attracts a small fraction of the viewers The PTL Club attracted, maybe partly because of its apocalyptic nature. 
Jim no longer preaches prosperity gospel probably because he lacks the energy for it. Without Faye's performance-like preaching, Jim's gospel lacks the energy it had in the 80s. Jim mostly talks about the end days and attacks on the Christian faith.
Per BuzzFeed News, Bakker believes that the apocalypse will start after two asteroids hit the earth. "There are two different ones, one after another, that are going to hit the Earth," he said. Seven years of chaos and war will follow the asteroid hits.
You can survive the seven years if you buy survival supplies prepared by his ministry, he says. Jim is a shell of his former self, with a dwindling church and failing health (he suffered a stroke in May 2021). However, he continues preaching, though the message is markedly different from the one that offered him fame.
Bakker was forced to pay $156,000 for peddling a fake coronavirus cure
In March 2020, Attorney General Eric Schmitt sued Morningside and Jim for peddling a fake coronavirus cure. Schmitt prayed for an injunction barring Bakker from selling Silver Solution as a cure for coronavirus on The Jim Bakker Show. 
Jim had allegedly promoted the fake cure in 11 episodes in February and March 2020. Bakker offered the Solution to viewers who contributed $85 to $125.
Schmitt's filing contained a conversation between Jim and Sherrill Sellman, who Bakker referred to as a 'natural health expert' and 'naturopathic doctor.'
"The influenza that is now circling the globe, you're saying that Silver Solution would be effective," Jim asked Sherrill, per the suit. Sherrill replied: "Well, let's say it hasn't been tested on this strain of the coronavirus, but it has been tested on other strains of the coronavirus and has been able to eliminate it within 12 hours."
"Totally eliminate it, kills it. Deactivates it," Sherrill insisted. The Federal Trade Commission and the Food and Drug Administration warned Bakker that Silver Solution posed a 'significant risk to patient health' and violated federal law.
Silver Solution featured silver particles suspended in a liquid. The manufacturer claims that it can cure diseases and boost the immune system. However, the Solution has no known benefits.
In June 2021, Jim agreed to pay $156,000 to settle the lawsuit. The money would refund people who paid to obtain Silver Solution. It also prohibits Jim and Morningside Church Productions Inc. from advertising Silver Solution as a remedy to any disease or illness. Jim Bakker didn't admit to any wrongdoing.
---