Gi-hun in Squid Game is so desperate for cash that he accepts an offer from a well-dressed stranger to play a game whose top prize is somewhere about $40 million. The offeror is rather cunning as he allows Gi-hun to win 100,000 Won to entice him to play for the top prize. 
In truth, Gi-hun has no choice. He is an entrepreneurial failure, a gambling addict, a thief, and deep in debt. The offer is to play seemingly harmless children's games, but as soon as the games start, Gi-hun and 455 others learn that they are infinitely more murderous than fun.
Squid Game is not real but is grounded on real-life theme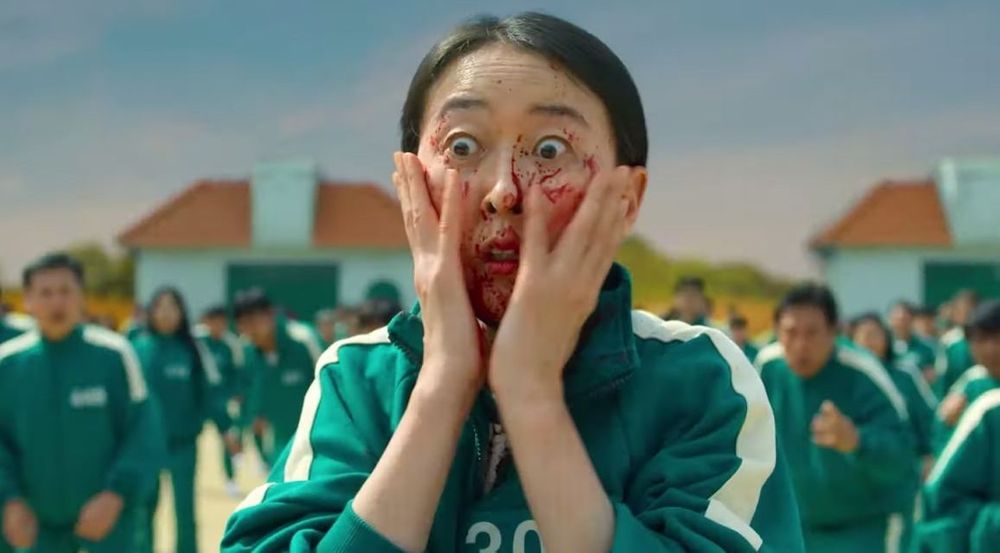 The first game for the 456 contestants is 'Red Light Green Light.' Its premise is simple: If you move on red, a sniper rifle takes you out. By the time the first game ends, more than half of the competitors are dead.
Dong-hyuk Hwang came up with Squid Game's idea in 2008 but couldn't get funding for his bizarre combination of child games and bloody horror. "The idea of a game-winner who strikes it rich was unwelcomed," he said in an online press conference.
"The brutality and cruelty of the games were of concern. I had to put the scenario on the shelf."
Interest in Hwang's idea gradually picked, and he finally opted to develop it as a Netflix show. He chose the name Squid Game as it was his favorite childhood game. "I thought the game was a perfect metaphor for our highly competitive society," he said. "So 'Squid Game' was a perfect name for this series."
The name isn't the show's sole connection to the real world. Squid Game accurately depicts the pitfalls of today's capitalistic universe.
It shows that people can do away with all manner of morality and risk death to earn life-changing money. After 'Red Light, Green Light' ends, the remaining participants opt-out of the competition, but they all return after a couple of days, knowing that they'll probably die.
It's not far-fetched to think that the same scenario would happen in real life. Most people would risk their lives for the chance of financial security.
Squid Game is not real, but it provides a gory reflection of the world's financial system.
The story can continue in season 2 as season 1 ends on a cliffhanger
It's unclear whether there'll be a season 2 of Squid Game, but Netflix must be tempted to renew Squid Game, given the show's popularity.
There's plenty to explore, considering the massive cliffhanger at the end of season 1. In a moment of rare humanity, Gi-hun refuses to complete the game, which would kill his childhood friend Sang-woo.
He convinces Sang-woo to leave the game, but before they leave, Sang-woo plunges a dagger into his neck, killing himself. Gi-hun wins the cash but is undoubtedly scarred by the experience.
He also learns that the game has existed for many years and is a source of entertainment for the super-rich. Gi-hun vows to end the game (much like Katniss Everdeen did in The Hunger Games).
---