Manti Te'o – and a host of other men – saw nothing suspicious in Lennay Kekua's Facebook profile. According to her photos, she was a beautiful brunette bombshell attending Stanford university; her profile included her interests and profiles of her family members – it all seemed so real. Except, it wasn't.
Lennay and Manti struck up a blossoming online relationship until Kekua passed away due to leukemia. But then, she resurrected. Te'o asked for proof of life and Kekua delivered a photo containing the details Manti had asked for. Having never met Lennay Kekua in person, Manti didn't know what to believe.
Netflix's The Girlfriend Who Didn't Exist chronicles the details and aftermath of Manti Te'o's catfishing saga.
Lennay Kekua was a fake character created by Naya Tuiasosopo
Naya Tuiasosopo was born male into a family of football players. However, Naya felt like a woman and despised the game members of her family excelled at. She created Lennay Kekua so she could experience life as a woman, albeit only online. Naya said in the documentary:
"The Lennay profile was not necessarily a way out but a way to something else. At the time, I knew for sure there was something inside of me that just wanted to scream out and be like, 'Why am I different?'"
Naya added: "I truly believed in my heart, being [a] natural-born male, I could never be who I wanted. That was when I had decided that I would be able to have that experience in the life of a female, even if it were fake."
Tuiasosopo knew that deceiving men into forming bonds with a fake character was wrong, but she couldn't help herself. "I was far too in love with being looked at in this way," she said. Naya acknowledged that she was selfish, but being Lennay Kekua made her happy. "It was what I wanted to be a reality," Naya said.
Whenever Manti wanted to FaceTime with Lennay, she'd concoct an excuse to prevent the call from happening. "I've seen the show Catfish and a lot of their reasons for not being able to FaceTime, I would probably use all those reasons," Naya said.
Were it not for Naya's incredible ability to mimic a lady's voice, Lennay's relationship with Manti would probably not have lasted as long as it did. Naya eventually decided to kill Lennay by telling Manti she'd passed away due to leukemia.
One of her last wishes was that Manti stayed at Notre Dame and refrained from attending her 'funeral.' In a bizarre twist, Naya resurrected Lennay, sending Manti into deep confusion. When the story broke, Naya called Manti to apologize. Manti said:
"He just starts apologizing. His exact words before anybody else found out: 'I just want to apologize.'" The Lennay Kekua character died when Deadspin exposed her as a hoax.
Diane O'Meara left social media after the saga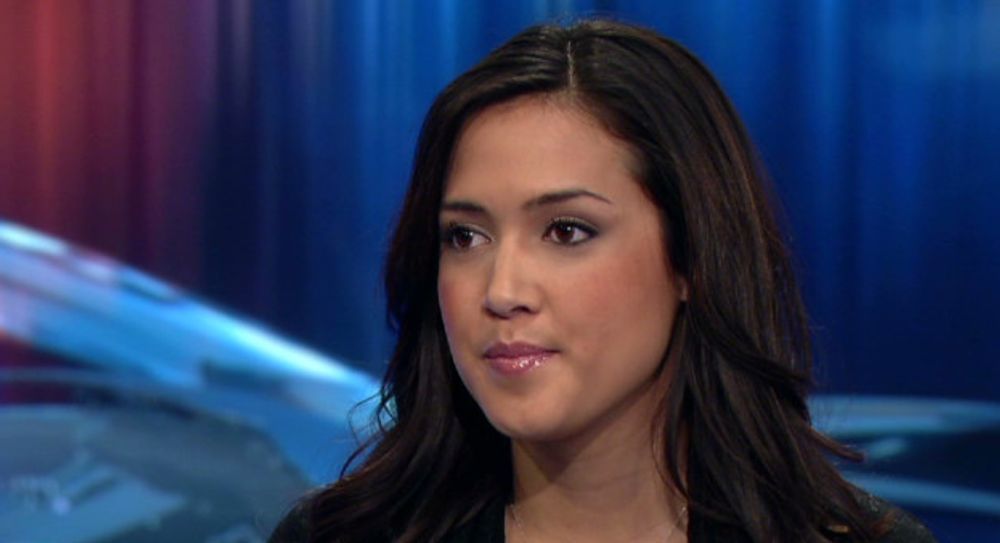 Naya Tuiasosopo used Diane O'Meara's social media pictures to create Lennay Kekua's profile. However, one of the pictures on Lennay's page was taken by Diane and sent to Naya.
Tuiasosopo told her that her cousin had been in an accident, and she wanted to show support by compiling pictures of people holding up a sign saying 'MSMK.' In reality, Naya presented this request because Manti questioned Lennay's identity; the photo acted as false proof that the person communicating with Te'o was the girl in the pictures.
Diane was dumbstruck when she discovered Naya used her photos to catfish Manti. She initially refused to comment on the situation before giving an interview on the Today show.
"It's very bizarre and it's a very twisted and confusing scenario," Diane said. "I've never met Manti Te'o in my entire life. I've never spoken with him. I've never exchanged words."
Diane said Naya had apologized, but the apology meant little to her: "The past five years he's literally been stalking my Facebook and stealing my photos. Ronaiah has called and not only confessed but he has also apologized. I don't think there's anything he can say to me that will fix this."
Diane told CNN she thought privatizing her social media posts would protect them. "But clearly, that's not enough nowadays," O'Meara lamented. Diane added that she felt sorry for Manti:
"I'm still trying to wrap my head around this entire confusing situation myself. If Manti is really innocent in this entire situation, I empathize with him because I assume we would have the same emotions – frustration, anger, confusion."
Diane said she hoped her relationship wouldn't suffer due to the saga. She appears to have abandoned social media following the shocking case of identity theft. O'Meara said:
"[It's a] scary thing that we keep hearing about these cases of identity theft and no one's doing anything about it. We just keep going along, hoping it doesn't happen [to someone we know], and it's very unsatisfactory that we have no protection against [this]."
Read Next: Where is Ronaiah Tuiasosopo now? Her secretive life detailed
---