If the police had listened to Glenda Cleveland, they would have saved the lives of five of Jeffrey Dahmer's victims. As portrayed in Dahmer – Monster: The Jeffrey Dahmer Story, Cleveland alerted the police to the presence of 14-year-old Konerak Sinthasomphone in Dahmer's apartment, but they insisted that Konerak was a consenting adult. 
After a substandard questioning by authorities, Dahmer killed Konerak and four more men. Cleveland's portrayal in the Netflix series isn't entirely accurate. The point of her inclusion in the production was to show that Dahmer's neighbors suspected Dahmer – and had the police acted on credible information from a black woman, the carnage would have ended sooner.
Glenda Cleveland died in December 2011 due to heart failure and high blood pressure
Glenda Cleveland didn't live in the same building as Dahmer; she lived in an adjacent building. After authorities belatedly uncovered Dahmer's crimes, the media flooded her apartment, jostling to speak to the woman who sounded an alarm that no one responded to.
"I just want to get back to normal," Glenda said. Normal would have to wait, however, as people and institutions rewarded Cleveland for trying to help. The County Board and the Common Council honored Cleveland, and Mayor John Norquist referred to her as a model citizen.
The plaques Cleveland received decorated the walls of her apartment on 25th street – Cleveland refused to leave the building adjacent to Dahmer's, despite multiple requests. Glenda's obituary reads (per the Milwaukee Journal Sentinel):
"'Why don't you move away from that house on haunted hill?' one of her brothers sometimes teased. 'I'm not going anywhere,' she would fire back."
Eventually, the cameras left, and Dahmer's crimes faded away, even in Cleveland's household. Glenda's daughter, Sandra Smith, said: "I try not to think about it because it should have been different. A lot of things could have been prevented. I try not to dwell on that."
After dismissal from a data entry job, Cleveland helped care for her grandchildren. She also stayed in touch with the Sinthasomphone family and attended one of the family member's weddings.
In 2009, Glenda moved to an apartment about a mile away at 32nd and Wisconsin. In late December 2011, her neighbors alerted the police after failing to see her for a few days.
An autopsy confirmed that Cleveland died due to high blood pressure and heart failure. Smith speculated that Glenda's cigarette addiction contributed to her death.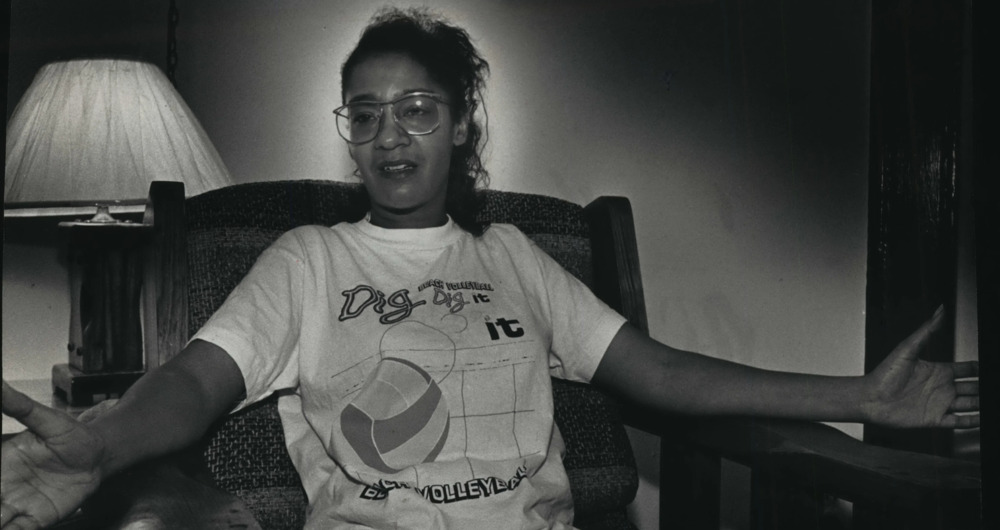 Cleveland repeatedly called the police to report Dahmer, but they ignored her
In late May 1991, Smith and her cousin, Nicole Childress, found Konerak Sinthasomphone dazed and staggering outside Jeffrey Dahmer's apartment building. Konerak was bleeding from his buttocks and seemed drunk, and according to Smith, he was being pursued by Jeffrey.
Despite Dahmer's assertion that Konerak was his friend, Nicole protected the teenager from Jeffrey while Childress called 911. Several minutes later, two police officers arrived and dismissed the concerned girls. Smith told The Milwaukee Sentinel:
"We tried to give the policemen our names, but he just told us to butt out. I couldn't understand why he didn't want our names. I said, 'What are you going to do about this? This is a boy.'"
Smith said that Dahmer told the police that Konerak was 19 and the pair were drinking. Dahmer added that the couple were dating and lived together. "He [the officer] was listening to Jeff: he wasn't listening to me," Childress said. "He wouldn't listen to what I had to say. He told us to get lost or he would take us downtown."
Glenda found Smith in the house crying and waited an hour before phoning police headquarters. Cleveland's parents raised her to step up when somebody needed help. "I don't see any excuse for people not caring for other people," she told a reporter in 1991.
Cleveland reached the police officer who responded to Childress' call and repeatedly asked him if Konerak was a child in danger. "He said he [Konerak] was an adult and it was a domestic squabble between two homosexuals," Cleveland said.
Several days later, Cleveland saw a newspaper photo of Konerak alongside a story about his disappearance. Glenda called the police and the FBI, but nobody provided assistance. Dahmer killed five more people, including Dahmer, after Glenda's complaints.
"Police chose the word of a killer over an innocent woman," Rev. Jesse Jackson said.
---