Cleveland Abduction is a harrowing thriller that tells the story of three women kept in captivity by a local musician named Ariel Castro. Ariel lures the women with false promises, which the women fall for as Castro looks and behaves like a local. The three women suffer a decade of abuse before an unlikely hero proves to be their salvation.
The film's poster contains the words 'Based on a true story.' As unlikely as it sounds, Cleveland Abduction is based on the experiences of Michelle Knight, Amanda Derry, and Georgina 'Gina' DeJesus.
Ariel Castro abducted, tortured, and raped three women for a decade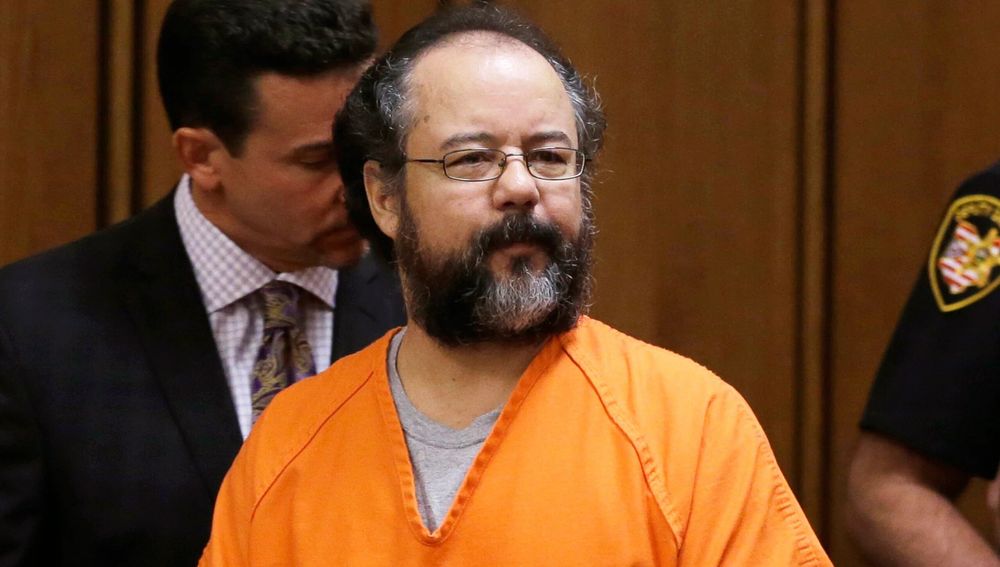 Michelle Knight was the first to fall victim to Ariel in August 2002. She was on her way to fighting for her son's custody when she got lost in Ariel's neighborhood. Castro offered to drive her to her destination after checking on his daughter and giving Knight a puppy.
It turned out to be a trap to lure Knight into the house. Castro overpowered Knight and assured her that she would never see her son. Knight told ABC News:
"He said, 'You're not gonna leave for a long time.' And then he starts undressing himself. I dropped to the floor begging him to let me go. Begging him, saying, 'I need to get my son. This can't happen.' He ripped my son's picture right in front of me – the only picture I had – and said, 'You will never see him.' That hurt so bad."
Ariel abducted Amanda Berry in mid-April 2003. Castro drove up to Amanda and offered to drive her to his home to see his daughter. Berry and Castro's daughter were classmates from elementary school. "Yeah, sure," Berry said.
When the pair got into the house, Castro suggested that he show Amanda around the house as they waited for his daughter to finish showering. Berry caught a glimpse of Michelle and thought it strange, but she had little time to think about Knight before Ariel chained her. Berry told ABC News:
"He took me to the basement and he taped my wrist and he taped my ankles and he put on a belt around my ankles over the tape. He put a helmet over my head, and he said, 'Just be quiet and don't make any nose. And I'll take you home. I didn't think that I was going to ever make it home."
A year later, Castro abducted Gina DeJesus, a close friend of his daughter, Arlene Castro. Gina was walking home when Castro approached in a vehicle and asked whether Gina had seen Arlene. Gina agreed to help him search for Arlene.
When they got to Castro's home, he tricked her into the basement and chained her. DeJesus tried to fight back, but Ariel overpowered her. She told ABC News: "He didn't make it tight enough, so I threw it over, and then I tried to run, but he sat on my back. And then I just start kicking him. I kicked him, and I bruised him bad."
Amanda Berry's child helped the three women escape captivity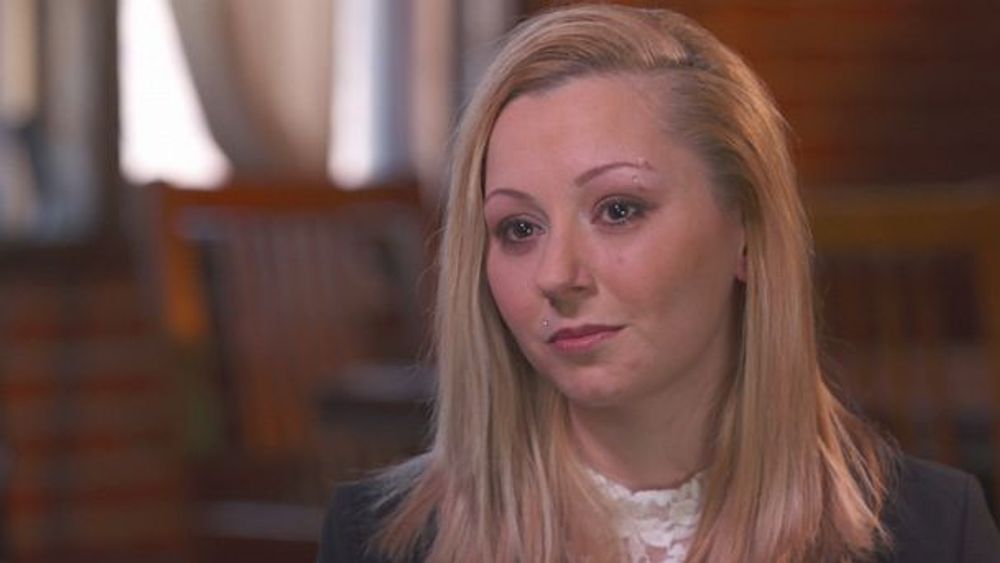 In December 2006, Amanda gave birth to her child, Jocelyn, with Knight's help. Berry gave birth to her captor's child, but she loved her nonetheless.
Jocelyn inspired a shift in behavior in Ariel. The previously strict Castro offered Jocelyn some liberties in the house. Still, Berry feared that Castro would turn on Jocelyn and rape her. Amanda said:
"She loved him, and he loved her. I was nervous, like, would he touch her? Would he ever think about touching her because, you know, he had his problems?"
In May 2013, Jocelyn came running up the stairs saying that Ariel had left the house. "If I'm going to do it [escape], I need to do it now," Berry resolved. Luckily, Castro hadn't locked Amanda's bedroom before he left.
Knight wanted to help Amanda, but Gina talked her out of it, fearing that Ariel had caught Berry trying to escape. Thankfully, a neighbor saw Amanda and Jocelyn trying to get out and helped them kick the door open.
Berry called 911, and police arrived to rescue her, Knight, and Gina. Berry said: "Just because there's people on the street doesn't mean he wouldn't hurt me. I was so terrified. I still don't know why he left that day with the door unlocked. I will never know."
DeJesus was terrified to come out when police came to rescue them. The women were lost for so long that first responders couldn't hide their shock after seeing the women. Gina said:
"When I was telling [first responders] my name, they looked like they'd seen a ghost or something. Like their faces completely dropped."
Michelle, Amber, and Gina work to make the world a better place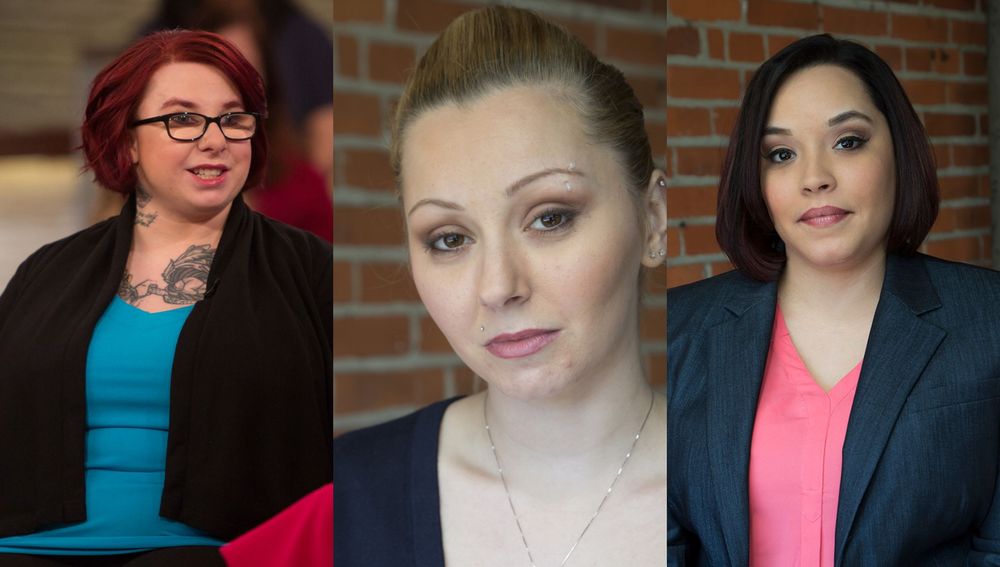 Ariel Castro pleaded guilty to 967 counts of rape and kidnapping, earning a sentence of life plus 1,000 years in prison. He committed suicide one month into his sentence.
Michelle Knight was in worse condition than Gina and Amber because she rebelled. She had two days to live before police rescued her. Knight rebuilt her mental health through therapy but suffered permanent eye and stomach damage and cannot have children.
Knight – who changed her name to Lily Rose Lee – has written two books: Finding me and Life After Darkness. Lily also founded a nonprofit organization named Lily's Ray of Hope. The organization's about page reads:
"Lily is a true survivor and has vowed to empower and make difference in the lives of others, through Lily's Ray of hope. Lily's Ray of Hope is dedicated to supporting and addressing the needs of women and young girls who have experienced physical and emotional abuse through domestic violence, human trafficking and child abuse."
Amanda and DeJesus finished high school and wrote a memoir: Hope: A Memoir of Survival in Cleveland. Berry works with a Cleveland news station covering missing people. "That's the most important thing that I'm doing right now," Amanda said. "I just want to make the world a better place."
Gina launched The Cleveland Family Center for Missing Children and Adults. Sylvia Colon, Gina's cousin and the center's co-founder, stated that they want to help families find their loved ones. She told ABC News:
"When she [Gina] disappeared, we really struggled as a family to get help for anything and Gina really feels no family should have to endure that kind of pain while they're looking for a family member."
Gina's foundation is located in the same street where she spent nearly a decade in captivity. "I just want to change the neighborhood," Gina said. "I want to turn it to, like, positive and I want to give back."
---