Celine Dion recently took to Instagram to mourn the passing of her friend and collaborator Franco Dragone. Franco worked with Celine during her first Las Vegas residency, A New Day. "Franco's imaginative creativity, his professionalism, and his ingenious ability to bring people together and make them believe will transcend generations," Dion wrote.
Dion's Instagram posts attract more attention nowadays as she uses the platform to provide updates on her health. The most recent notification about Dion's health came via a heartbreaking Instagram video, in which she explained that ongoing treatment for muscle spasms had forced her to postpone her European tour.
Celine is slowly recovering from muscle spasms that prevent her from performing
In late 2021, Celine said she was suffering from muscle spasms that affected her ability to perform. She canceled her North American tour but expressed optimism that the condition wouldn't affect her European tour.
However, as the European tour drew closer, Celine announced that her recovery had taken longer than expected, forcing her to postpone her performances. Dion said:
"I want you to know that I'm sorry for this news. I know you've waited so long for the concerts and I appreciate your loyalty … I'm doing my very best to get back to the level that I need to be, so that I can give 100% at my shows because that's what you deserve."
The cause and nature of Celine's 'severe and persistent' muscle spasms remain unclear. Dion's sister, Claudette Dion, talked to TVA Nouvelle about the impact of the condition:
"She [Celine] shared with me that the stage had a steep incline when she was performing that would cause problems to her muscles, legs and feet. When it comes to her muscles, I know she had to do exercises and stay in shape every day."
Dion's update wasn't all bad news – the songstress shared that she was on a treatment regimen that had improved her health. She explained:
"The good news is that I'm doing a little bit better. It's going very slow, and it's very frustrating to me. I'm getting treatment from my doctors, taking medication, but I'm still experiencing some spasms. I suppose I just have to be more patient and follow the regimen that my doctors are prescribing."
Muscle spasms are often caused by overuse, fatigue, and muscle pain. They commonly affect the feet, hands, arms, abdomen, and back. For most people, muscle spasms manifest as uncomfortable twitches that go away after a while; however, for others, like Dion, perhaps, the spasms are painful and last longer.
Dion hopes to have recovered in time for her rescheduled European tour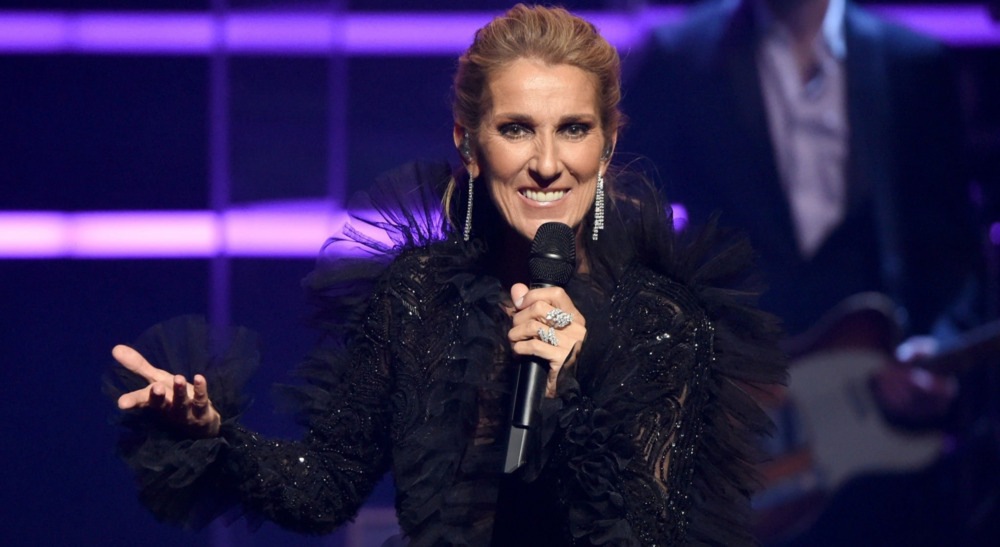 "Now it's my health issues causing us to postpone the shows and, unfortunately, cancel some too," Dion said.
Celine's fans in Europe are having to wait a long time to see the star perform. The coronavirus pandemic and Celine's failing health have forced the cancellation of Celine's tour dates.
Dion announced new dates for her Courage tour in Europe, with the first show scheduled on 24th February 2023 in Prague. The tour will continue up to October 2023. Dion said:
"I'll be so glad to get back to full health, as well as all of us getting past this pandemic, and I can't wait to be back on stage again. Meanwhile, I've been very touched by all the words of encouragement that everyone's been sending to me on social media. I feel your love and support and it means the world to me."
Celine's fans have rallied behind Celine, sending messages of support to the singer. One fan commented below her health announcement video:
"I really hope you get better soon. Your shows will be there when you're better. Myself and my cousin can't want to see your 'Courage' tour, we will wait for you to get better even if it takes another few years. We love you loads so let's hope those spasms go as soon as possible."
Dion has persistently denied that she suffers from anorexia
Celine Dion has persistently denied that anorexia is the reason behind her slim figure. In a 2007 interview with The Guardian, Dion hit back at people spreading rumors about her weight and partly attributed her thin frame to genetics.
"OK. First, I'm nor anorexic," Dion said. "It pisses people off that I am thin and I don't make any effort. I have been thin all my life. Nobody in my family is overweight."
After the death of Celine's husband, Rene Angelil, fans noted that Dion had lost more weight. Consequently, the anorexia rumors resurfaced, prompting Celine to clarify that intense ballet classes had sparked weight shedding.
"I do this [ballet practice] four times a week," Dion told People. "People say, 'She's a lot thinner' but I'm working hard. I like to move and [weight loss] comes with it."
At the time, Dion would headline a Vegas show before training and dancing with dancer and close friend Pepe Munoz. "Dancing has been in my DNA all of my life," Dion said.
In January 2020, Celine talked to The Sun about her weight, stating she no longer cared about people's opinions about her figure:
"I'm doing this for me. I want to feel strong, beautiful, feminine and sexy. If I like it, I don't want to talk about it. Don't bother. Don't take a picture. If you like it, I'll be there. If you don't, leave me alone."
During her Courage World Tour, Dion said: "Is there anything wrong about my body? I do ballet. I do a lot of stretching and I work out because it helps my mind, body and soul. When you go back, when I was 12 years old, my face was rounder because you have more fat when you're younger…But I've always been very thin."
In a 2007 interview with W Magazine, Dion questioned why she made it, alleging she didn't fit the visual mold of a female superstar. "I was not pretty, I had teeth problems, and I was very skinny," Dion said. "I didn't fit the mold."
Dion claimed that even with her unique voice, she couldn't and wouldn't have attempted to launch her career in 2007: the industry's focus had shifted from talent to visual appeal. She explained:
"What I'm saying is that a great voice is not enough. I feel bad for them [the next generation of female singers], because they're so image-oriented. They need to be pretty, they need to have good here [hips] and good there [breasts]."
---